Ski holidays for non-skiers? Sure, there are lots of things to do at a ski resort if you don't ski. I personally don't ski but have spent time at a number of ski resorts and winter holiday destinations around the world.
I know I am not alone, and wanted to share some tips on how to enjoy a ski holiday as a non-skier. Often there is at least one member of a family, couple, or group that doesn't ski but that doesn't mean they have to just sit in the hotel room when everyone else wants to ski.
There are a lot of fun winter snow activities that don't involve skiing or snowboarding such as sledding, snow tubing, ice fishing, snowshoeing, snowmobiling, and sleigh rides. There are also tons of other fun wintertime experiences that non-skiers can seek out from exploring Christmas markets to relaxing in a thermal bath. One of my favorite things to do at a ski resort is simple to snuggle up in front of warm fire with a book and a hot drink.
There are plenty of ways to plan a fun ski holiday for non-skiers, and to get you started we'll share 25 things to do at a ski resort if you don't ski.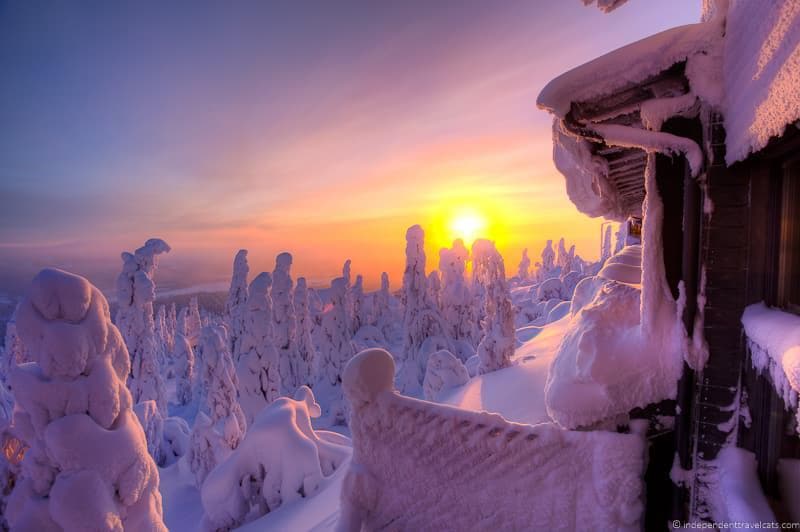 25 Things to Do at a Ski Resort if you Don't Ski
If your family, school group, or partner is busy planning a ski holiday, you don't have to stay home or spend your time watching TV in the hotel room if you are a non-skier. There are plenty of things that you can do at a ski resort if you don't ski, you just have to seek them out since most ski resorts are obviously geared towards those who ski or snowboard.
It is similar to going to Napa Valley as a non-drinker, there are many wonderful things to see and do in the area that don't involve wine, but you have to try a little harder to find them.
We took a ski trip to the Spanish Pyrenees in January and we found loads of non-ski related things to do in the Spanish Pyrenees. Some we did together as a couple and some I did alone while Laurence was off skiing.
As a non-skier, it is important be involved in the trip planning process if you can so that you can also be sure to include some of the winter activities you want to do and have a say in where you stay as many resorts offer loads of non-ski related activities and amenities. What is available is going to depend a lot on the location of your ski holiday and where you are staying so be sure to research your options beforehand to get the most out of your trip.
You'll also want to make sure to pack well for the winter weather. Check out our ski holiday packing list to get your started.
Below is of course just a partial list of some of the things you can do on your own snow holiday, but hopefully it will help get you started on planning your own non-ski winter holiday!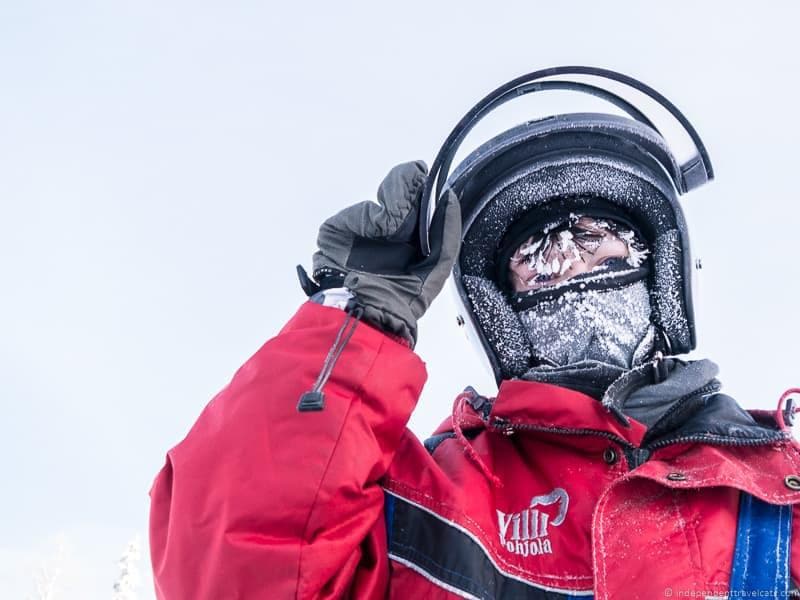 Snowshoeing
We've gone snowshoeing a couple of times now, and really enjoy it. It is a great way to head out for a walk without worrying about sinking into the snow drifts! Since it doesn't require any technical expertise, it is perfect for just about anyone who can walk and is a good family activity.
All you need is a pair of winter boots as most resorts offer poles and snowshoe rentals that will attach to your boots. Many ski resorts also offer guided hikes as well. If you want to head out on your own, ask if the resort has a map of suggested snowshoe treks.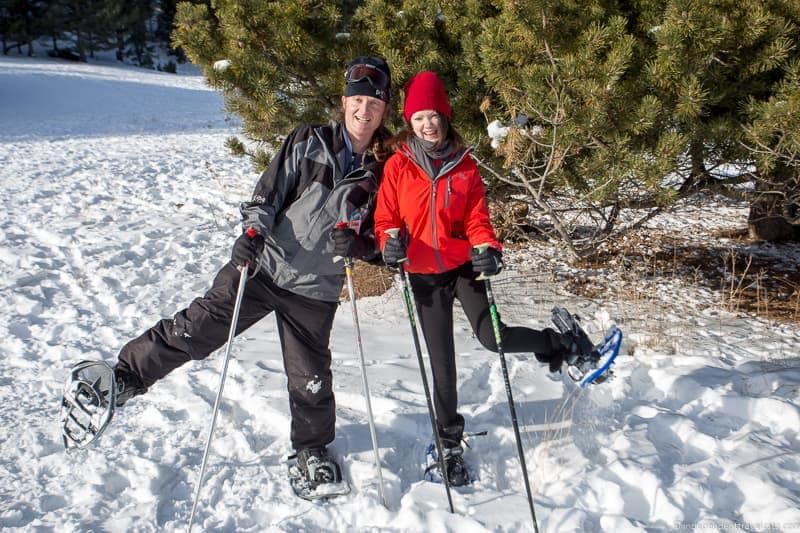 Spa Time
If your idea of a holiday involves things like facials, massages, and lying poolside rather than perfecting your parallel turns and conquering black diamond slopes, then you will want to try to head to a ski resort or hotel that has a spa or is located near one. Those with kids may also want to be sure it has a pool if your kids are more interested in playing in the water than the snow.
Even if you are planning to ski, there is nothing better than returning from a long day of skiing to relax with a massage, hot bath, sauna, or hot tub.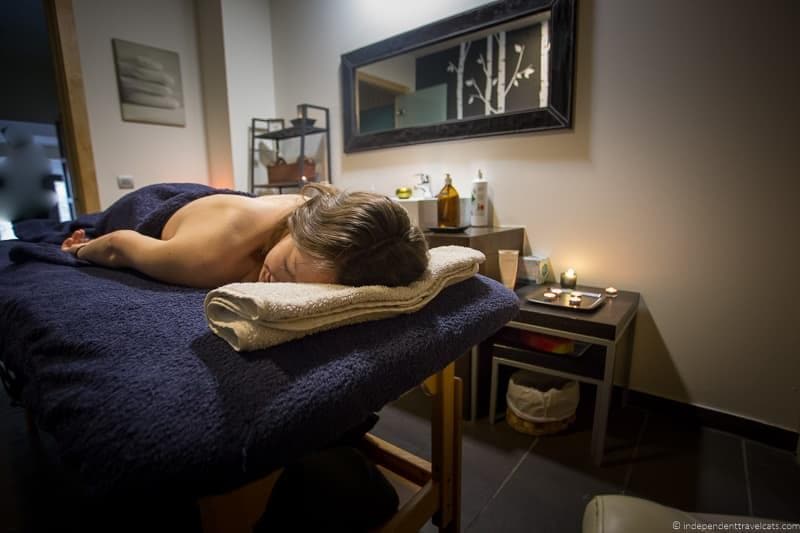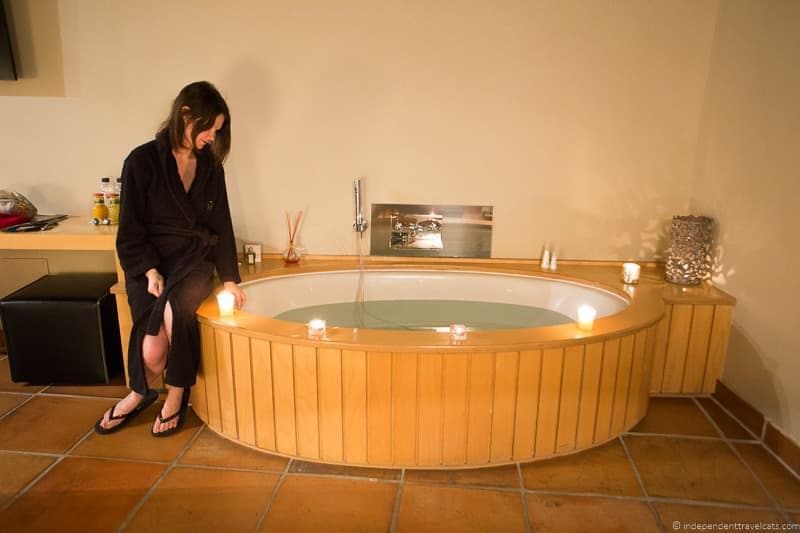 Stay Warm with Hot Drinks
One of my favorite thing about going to cold snowy places is that it is a perfect excuse to indulge in drinking lots of hot drinks like hot cocoa and elaborate coffee drinks. Looking for something with a bit more punch, try an Irish coffee, hot toddy, glögg (mulled wine), or hot buttered rum. Ski resorts and bars are pretty good at offering a good array of hot drinks!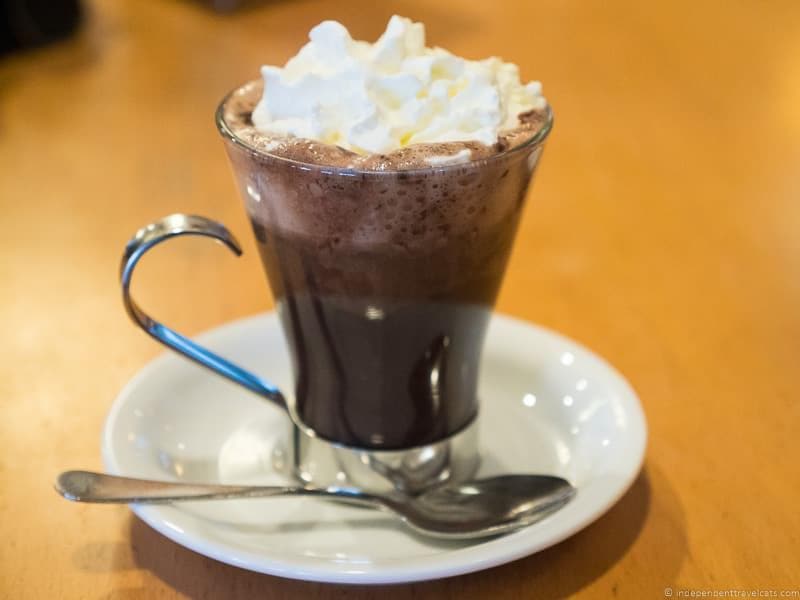 Practice your Winter Photography
Winter is a great time to practice your photography for a number of reasons. First, you'll often find attractions that are packed in the summer months are almost deserted in the winter.
Second, it is a great time to get some surreal winter landscape photos or practice your action photography by capturing those skiing, skating, or snowboarding moments. Lastly, the skies are often clearer in the winter making for great day and night photography opportunities.
If you haven't spent much time doing cold weather photography, take a look at our winter photography tips for tips on what to bring and how to get the best photos.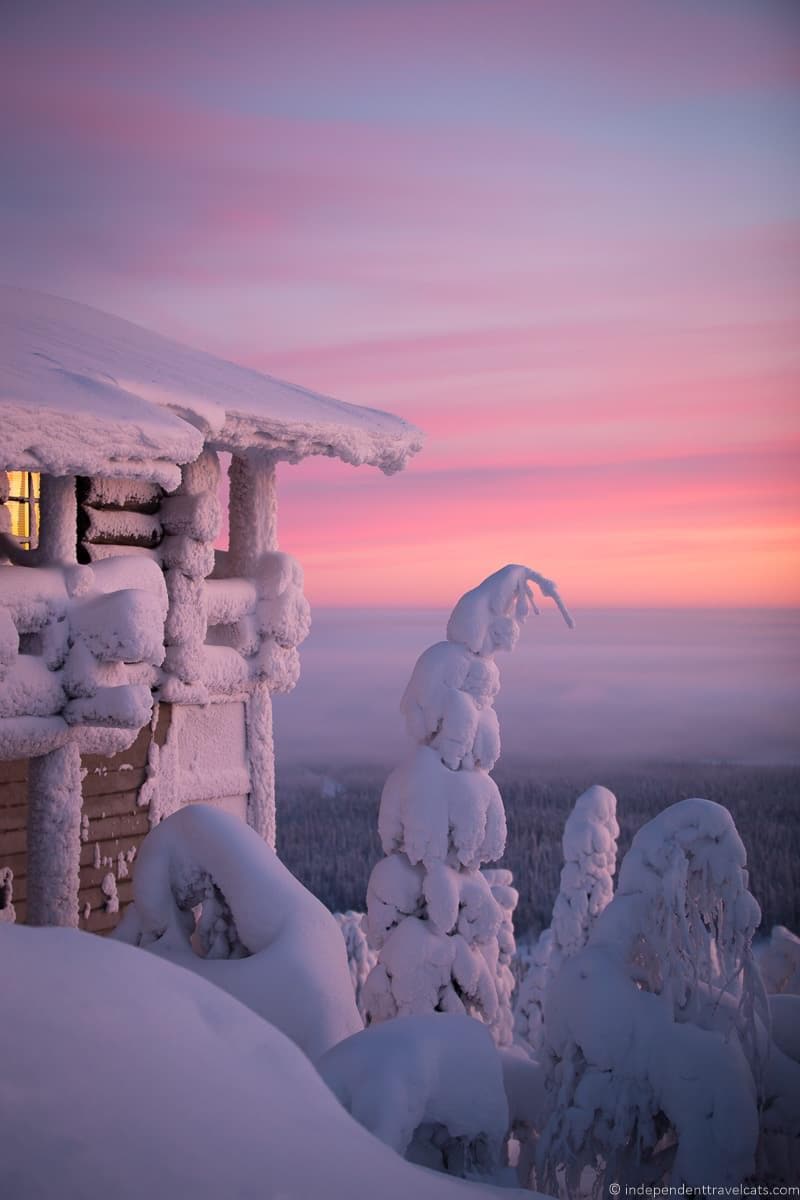 Cross-Country Skiing or Nordic Skiing
If downhill skiing isn't your thing, you may want to consider trying cross-country skiing, also called Nordic skiing. In cross-country skiing you use your own locomotion to move across snow-covered terrain and don't need to be moving downhill. It allows you to move at your own pace and ski off-piste, allowing a wider range of people to be able to do it.
Many people who are scared to try downhill skiing, come to enjoy cross-country skiing. Some resorts have specific groomed cross-country ski trails and many may offer guided tours for those trying it out for the first time. Once you have some experience you can also head off on your own and go ski touring.
Visit the nearby Towns and Villages
Just because you are staying at a ski resort doesn't mean you have to spend all your time there. Unless you are in a really remote location, plan some trips to nearby towns and villages to visit museums, cultural attractions, go shopping, and check out local events and festivals. You'll often find walking tours, food tours, and museum passes in towns/cities to help you get more out of your visit.
When we were in the Spanish Pyrenees we visited a lot of the local towns and villages in between ski resorts so the trip was a good mix of skiing for Laurence and culture stops and exploring for me. We recommend making a stop at local tourist information offices if you can, these places are usually great sources of info for local things to do as well as to learn about any special events.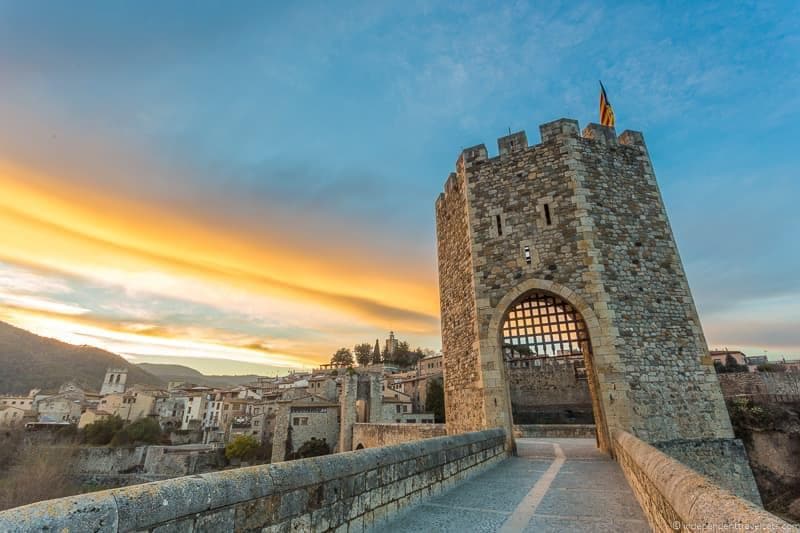 Learn to Ski
If you don't know how to ski and want to try it, a trip to a ski resort is obviously an ideal time to learn or take your kids to lessons. I personally have never had much interest in skiing (seems like an expensive way to fall down a lot to me!), but I have spent some time watching others to decide if I wanted to invest in lessons or not.
Almost all ski resorts offer lessons and equipment rentals, but if you are considering lessons for either yourself or your children, I would check out reviews and prices in advance as some ski resorts cater more to beginner level skiers than others and prices can vary considerably.
Note for those with disabilities. If you think that you are not mobile or physically strong enough to ski, there may be places where you can still enjoy a fun ski experience. While in the Catalan Pyrenees in January, we met with someone who runs a program for adapted skiing at La Molina which can include people with a number of physical and mental health disabilities, including people who are wheelchair bound! The resort offers speciality equipment and adapted slopes, toilets, lifts, and lessons.
We never knew such experiences were possible and were amazed to see people who arrived in wheelchairs be able to use equipment or be accompanied by another skier to be able to still experience the slopes. Amazing! If you or someone you know might not be able to ski using traditional equipment or slope, check out some of the adapted ski centers like La Molina. You won't find them everywhere, but there are several in both Europe and the United States.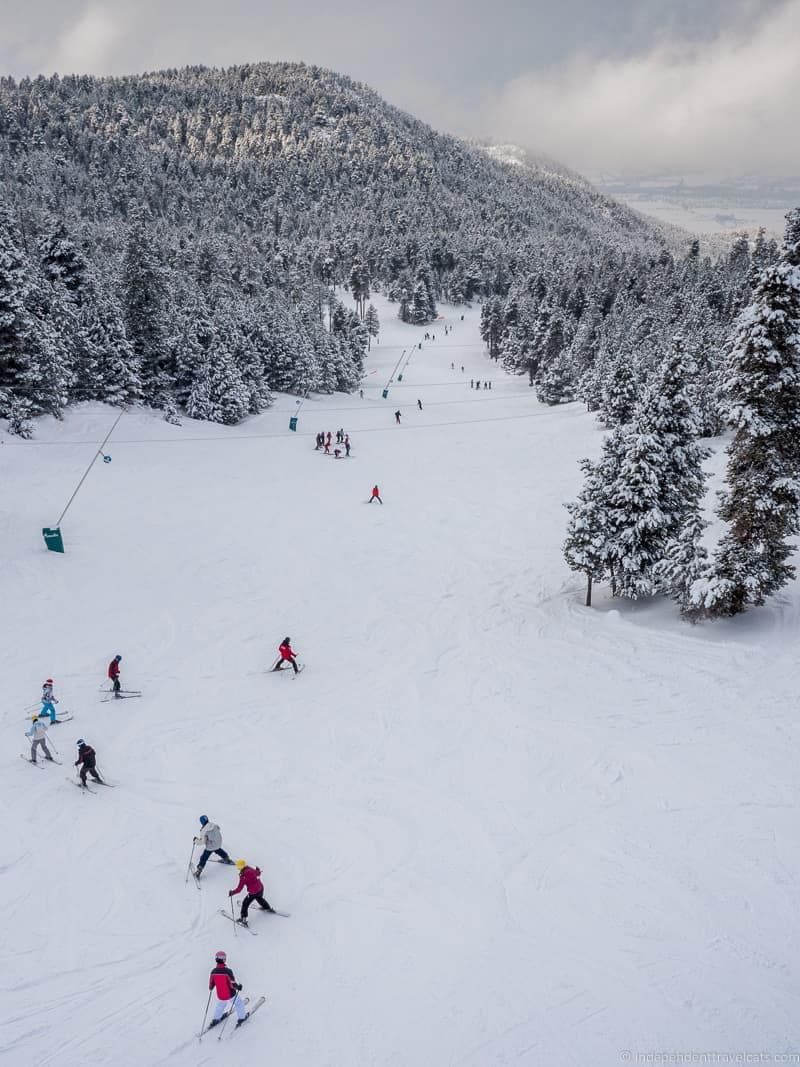 Snowboarding
Chances are if you are reading this article and you don't ski, you probably are not that interested in snowboarding either but I thought I would throw this in since it is such a popular activity at resorts. Snowboarding was invented in 1965 in Michigan and became very popular, especially among younger adults, in the later part of the 20th century.
Most ski resorts allow snowboarders to use all the ski runs and can rent you all the equipment you'd need.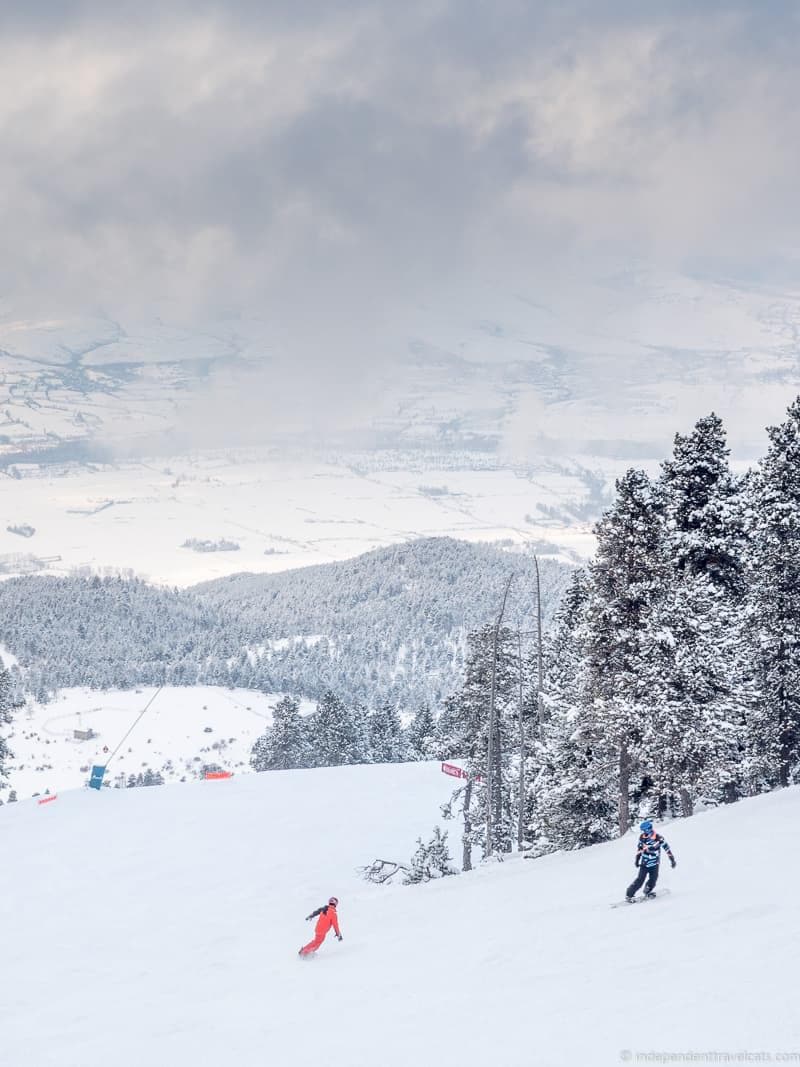 Eat Well
Winter is a great time to eat some hearty meals, especially if you are spending the days burning off calories on winter related activities. During the day (and sometimes the evenings as well) at ski resorts, meals tend to be the cafeteria or buffet variety. This is a great way to eat quickly and not spend a lot, but we love sitting down to a nice meal for dinners whether this is at the resort or requires venturing out. We also love trying out local winter staples wherever we go.
Some places may also offer cooking classes which is a great way to learn to make some new local dishes.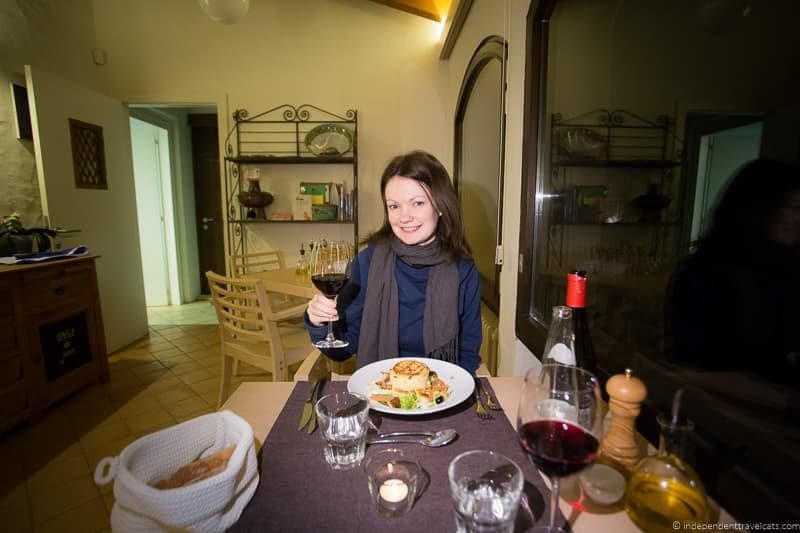 Snuggle up in Front of a Good Fire
My idea of a good ski resort or hotel is one that has fireplaces and lots of wood paneling. A perfect place to sip drinks, read, and while away time talking. Some of my favorite fireplaces are at the Hotel Majestic in Yosemite National Park and I would love to live in that hotel in the winter months!
Often you'll find a fireplace in the shared lobby or restaurant but If you're not on a budget, consider booking a place with a fireplace in the room or suite.
Now, sometimes places can't have real wood burning fireplaces due to environmental or fire hazard regulations, but we are happy to curl up in front of anything with a flame!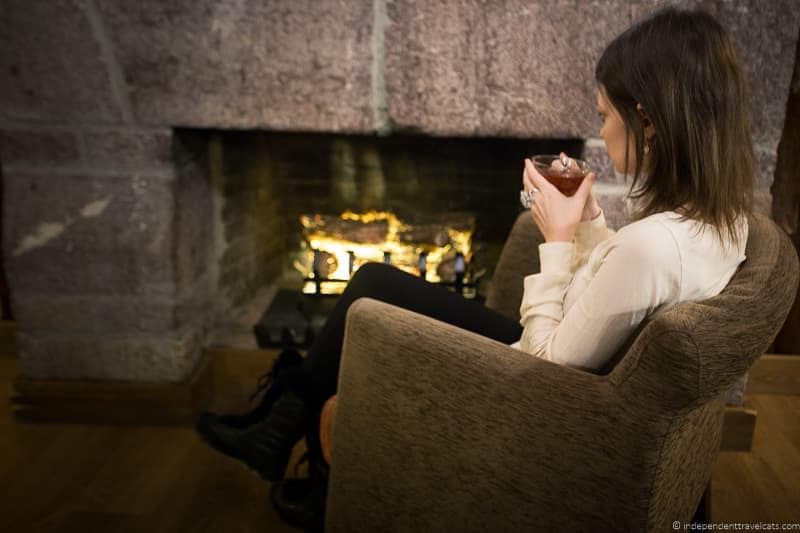 Sleigh Rides
Fancy a romantic ride in a sleigh pulled by horses or reindeer? These are available in many cold weather areas and are perfect for families or couples.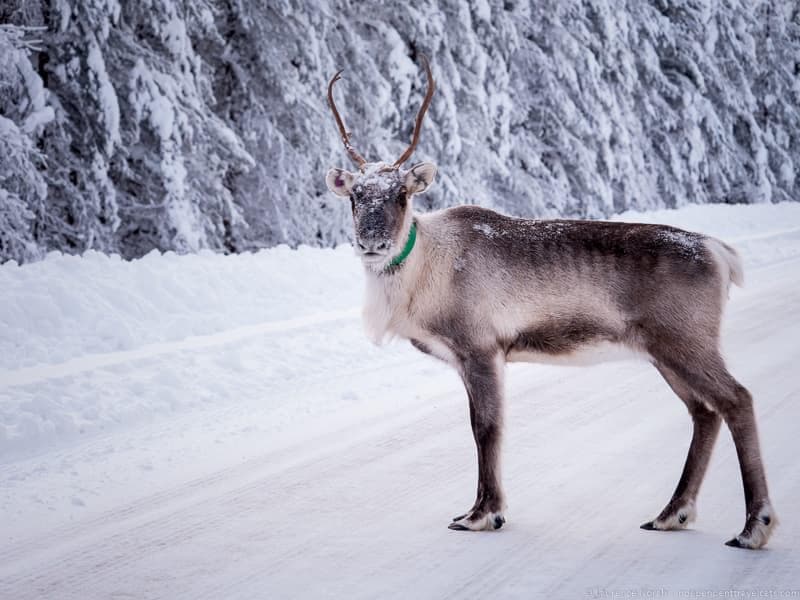 Catch up on your Reading & Other Hobbies
Pack your books, magazines, and e-readers and settle down in front of a fire or on a cozy enclosed patio and read while others are hitting the ski slopes. This is also a perfect time to work on doing other tasks that maybe you don't have time to do much in your day-to-day life, such as doing crossword puzzles, writing letters, making a photo album, watching movies, knitting, or finishing craft projects.
Just make sure that you plan things that are enjoyable rather than making you feel like you are doing work! Even if you are skiing, the short days make for long nights which are perfect for spending some quiet time reading, watching a film, or playing cards or board games.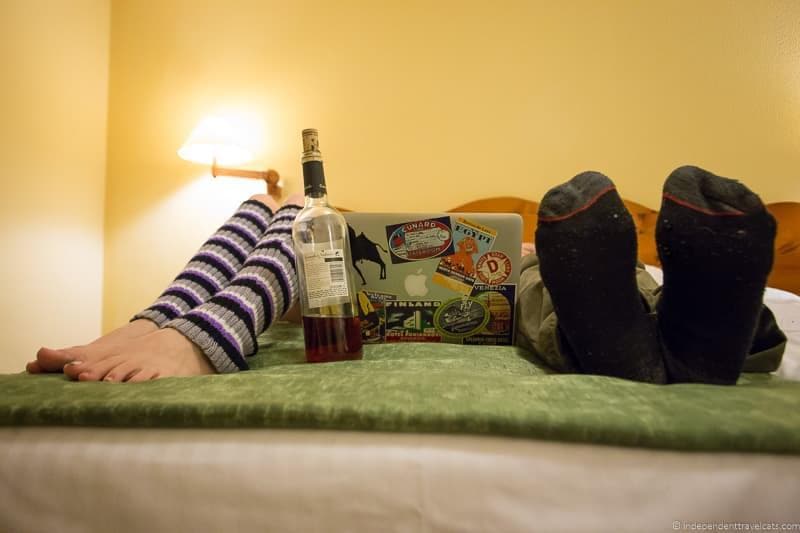 Christmas Markets and Holiday Events
If you are planning your ski trip in December, be sure to check on dates for local Christmas markets, fairs, and local festivals over the holiday season. These can be a great way to spend time while your partner or family hits the slopes. Also a great way to learn more about local customs and culture of a destination.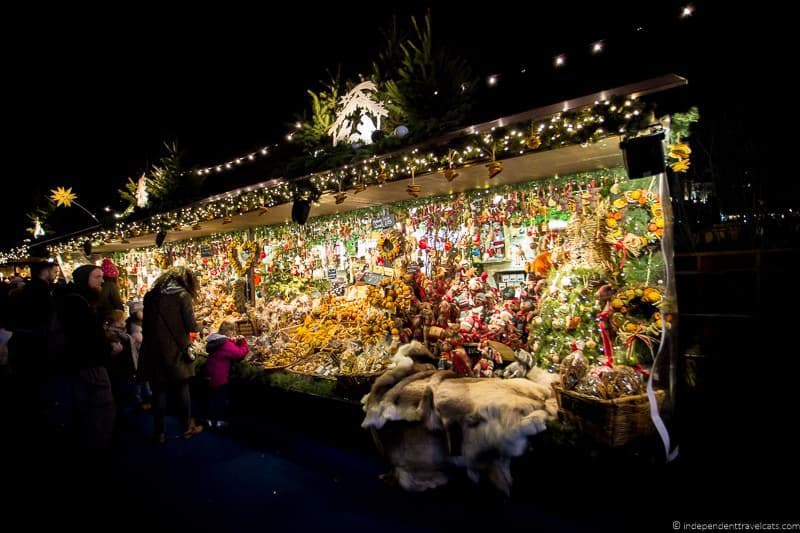 Sledding, Tobogganing, and Tubing
Snow resorts often have a course or hill set up for those who want to rent a sled or go snow tubing or tobogganing. If not, you'll likely be able to find one within driving distance in many ski resort locations. Snow tubing is one of my favorite snow activities although it can can sometimes be hard to find good courses or hills for adults.
If you want to have some sledding fun and there is no sledding area or sled rentals, don't despair. A plastic trash can cover, lunch tray, trash bag, or large frisbee can be a sled (list of 7 things that can be used as a sled), so even if there isn't a course or designated hills available you can try finding your own hill (away from the ski slopes of course!) and do your own sledding! These are some of the many fun things to do at a ski resort if you don't ski.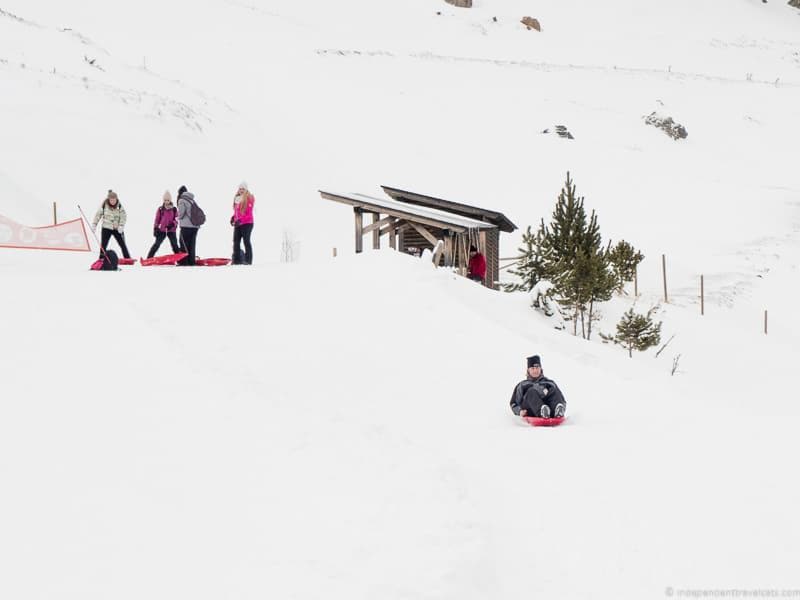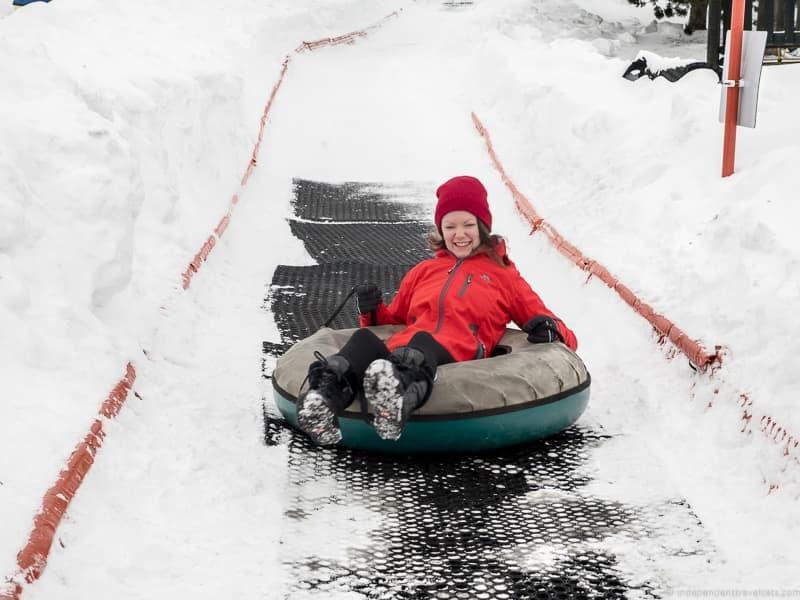 Winter Segway rides
If you have been wanting to try a Segway trip, some places are now offering winter Segway trips that have specially designed Segways that can go on paths that may have some snow or ice on them. We did a winter Segway trip at La Molina and really enjoyed it.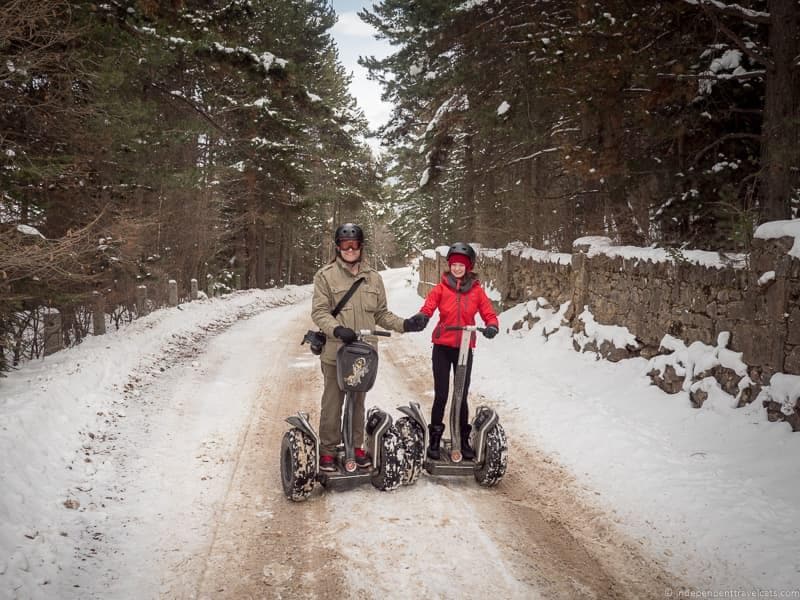 Adventure Parks
Many of the ski resorts we've been to offer adventure parks, although normally these are designed for kids and families. However, some places also offer ones for adults. These vary a lot but often include things like rope courses, swings, zip lines, climbing walls, snow tubing, etc.
Laurence and I had a lot of fun at the La Molina Parc Aventura in the Spanish Pyrenees which included three obstacle courses (each a different level of difficulty), zip lining, climbing, and snowshoeing activities.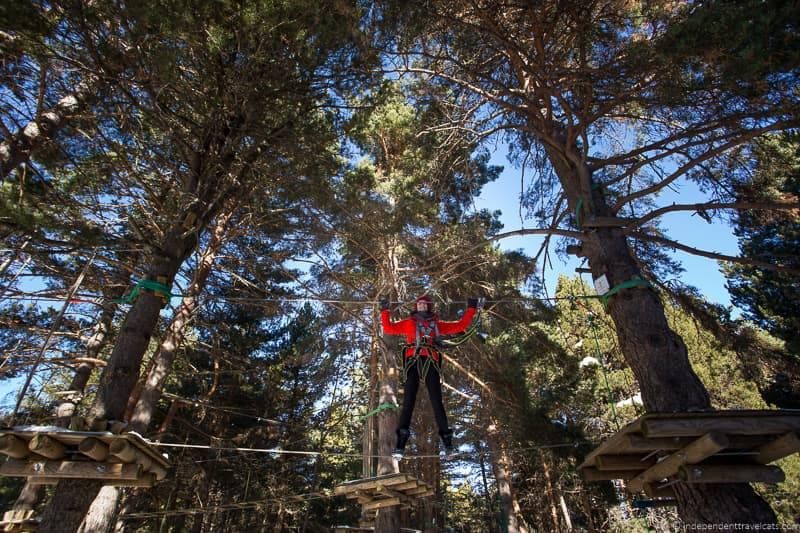 Thermal Pools and Hot Tubs
There is nothing quite like going from the cold snow into a hot thermal pool or hot tub. Many ski resorts offer hot tubs and you may also see if there are any natural hot springs around. People in Finland love to go from a hot sauna and then jump into an icy lake or pond, but we prefer it a bit more the other way around!
In both Iceland and France, we have been lucky to find outdoor thermal pools or hot tubs where we were able to watch the snow come down around us.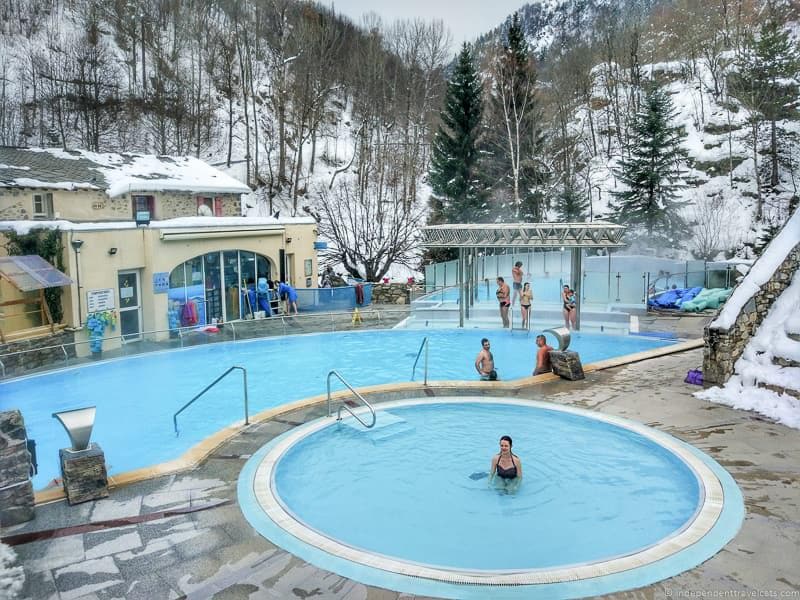 Appreciate the Quiet Beauty
I associate winter with being a more quiet and peaceful time outside. It is easier to find places without people and snow often bring a stillness. You probably won't have to wander far from your ski resort to find some time of peace to appreciate it, especially if you venture out in the morning or after dinner.
Head out on your own or enjoy a nature hike with a guide to learn more about the local flora and fauna.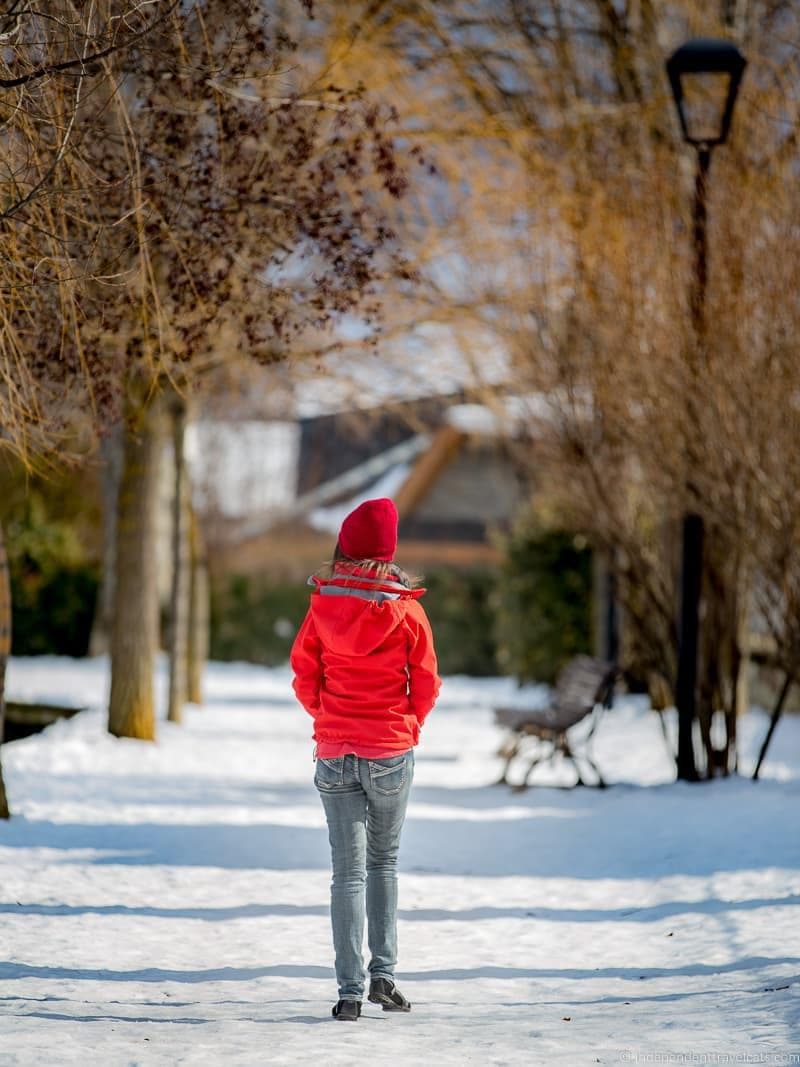 Ice Fishing
In some winter destinations, you may have the option to try your hand at ice fishing. A lake may be frozen solid on top, but if you can drill down through the ice you'll find water and fish. Most people do this as part of a tour, but you could also do it alone if you rent or have access to the equipment, know where to go, and have any necessary permissions. I would definitely seek local advice before heading out as you don't want to suddenly find yourself wandering across a not so frozen lake!
You'll need an ice drill, fishing pole (which is amazingly tiny), and bait, along with a bit of luck. You may also need a fishing license depending on where you are in the world. We went ice fishing on a tour in Finland and although we didn't have any luck catching fish, it was a lot of fun which was magnified by a post ice-fishing campfire with coffee and sausages.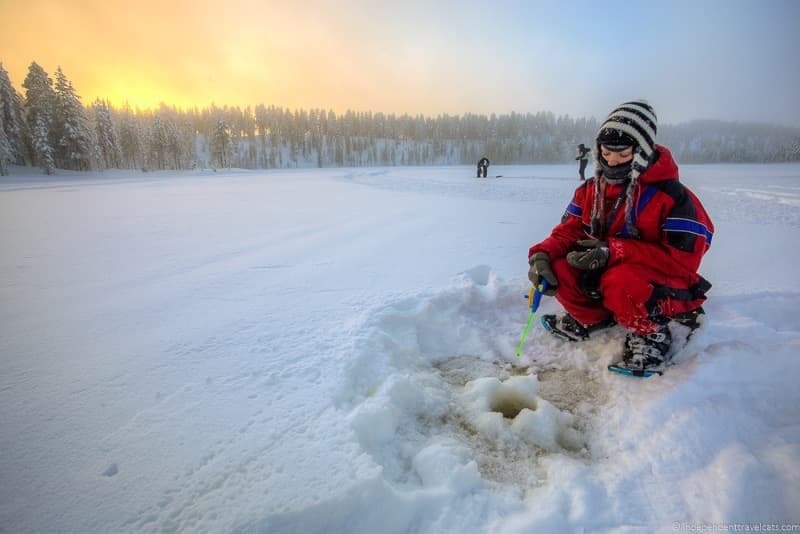 Ice Skating or Hockey
Some ski resorts may have a frozen over pond or indoor skating rink you can use. If not, there is likely a skating rink within driving distance.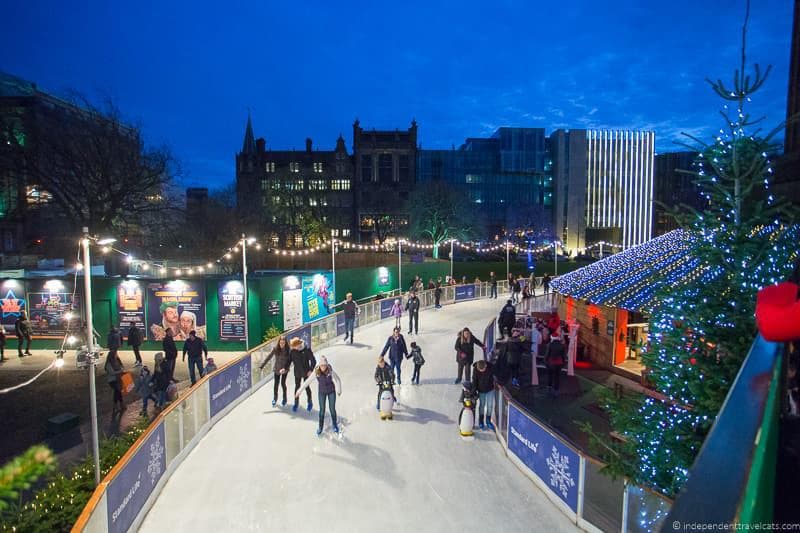 Play in the Snow
If you don't live in an area that gets much snow, it is a great time to release your inner kid and have fun in the snow. Build snowmen, make snow angels, build a snow fort, have a snowball fight, and catch snowflakes on your tongue! The things you can do are pretty endless.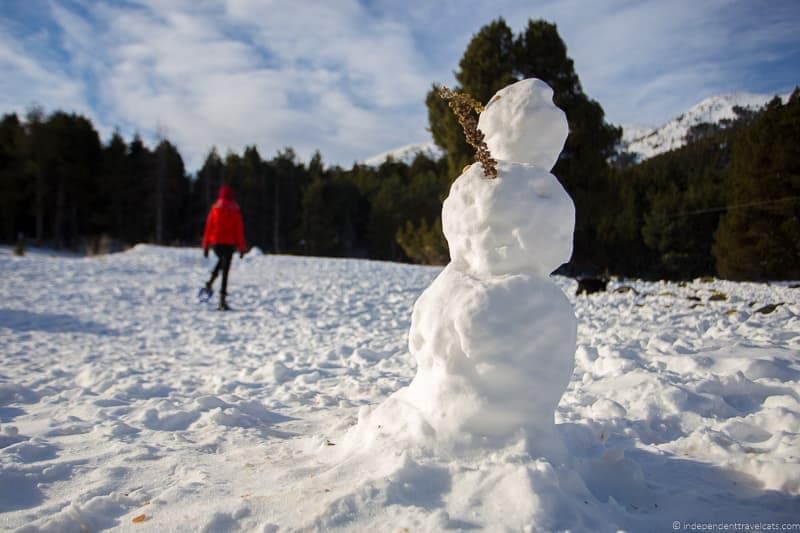 Go Shopping
Perhaps you fancy a little retail therapy? In many areas where skiing is popular, you'll find little ski villages have popped up with stores and restaurants to cater to visitors. Whether you are looking for some warm winter clothes, a new handbag, delicious chocolate treats, or a Christmas gift, you'll likely find some interesting local stores to check out.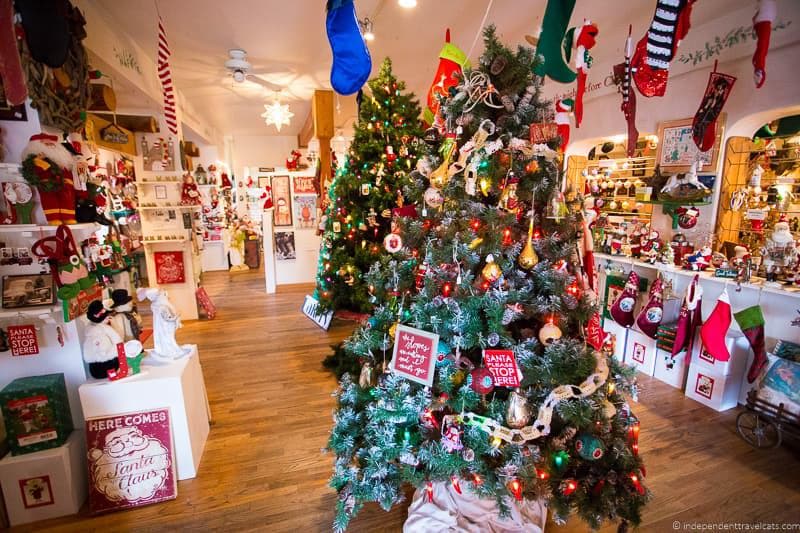 Dog sledding
Most places that have a lot of winter ski activities, also offer dog sledding trips. We've done dog sledding in Finland a couple of times and it was also available during our Mammoth Lakes and Spanish Pyrenees trips. If dog sledding is on your list, be sure to book in advance.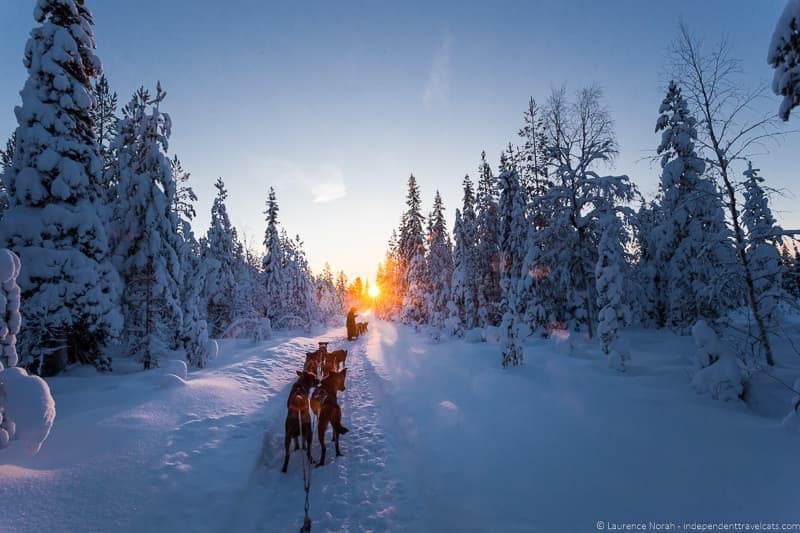 Snowmobiling
Snowmobiling is a fun way to explore and cover longer distances. Most snowmobiles can be ridden by one or two people at a time, and most companies offer guided tours as well as hires.
It's a lot of fun and isn't too hard to learn the basics, but do be careful as you can get it stuck in a snowdrift (as Laurence has done) and the machine can tip so do pay careful attention to safety instructions and go only as fast as you (and your partner) feel comfortable.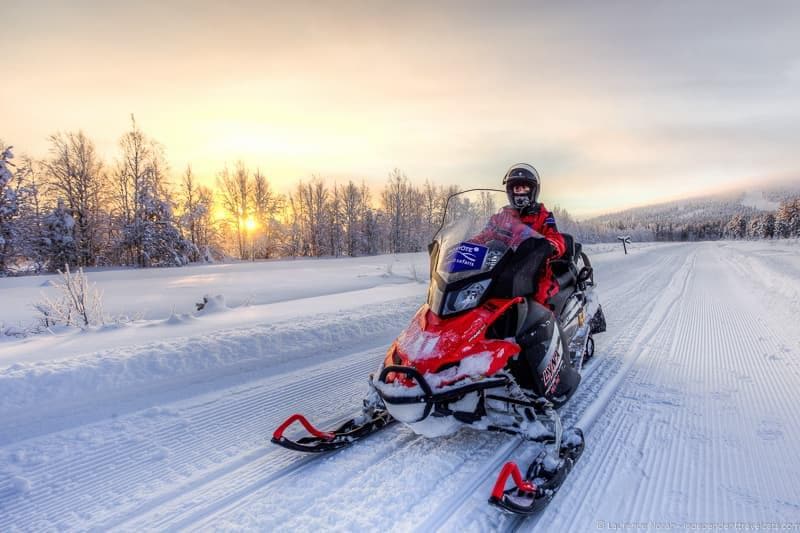 Stargazing & Northern Lights
Generally, the skies are more clear and less hazy in the winter months so it is great time to look up at the sky. Depending on where you are in the world, you may also have a chance to catch the Northern Lights.
For photography tips in photography the night sky, check out our astrophotography tips and how to take photos of the Northern Lights guide.
However, it is also liable to be super cold so be sure to wrap up warm and consider taking along a thermos with some hot coffee or tea.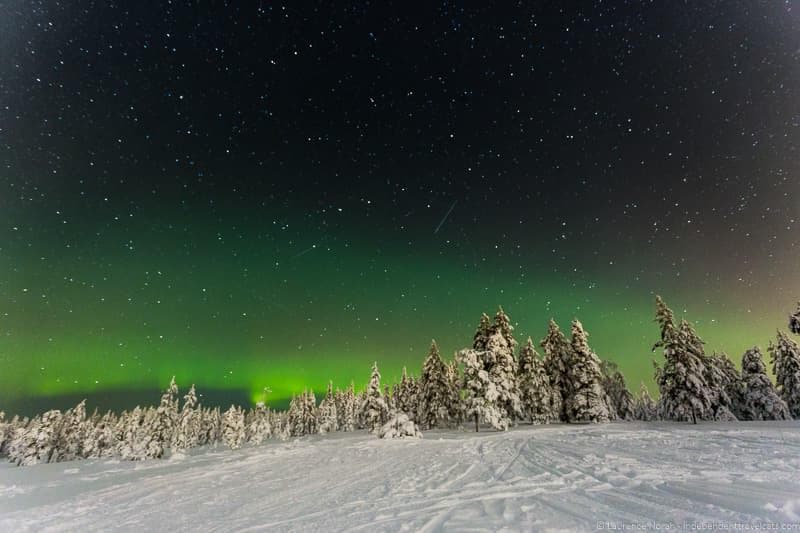 There you have it our guide to 25 things to do at a ski resort if you don't ski! Just remember to do your research before your trip so that you know what kind of activities will be available at the ski destination and book any activities you really want to do in advance.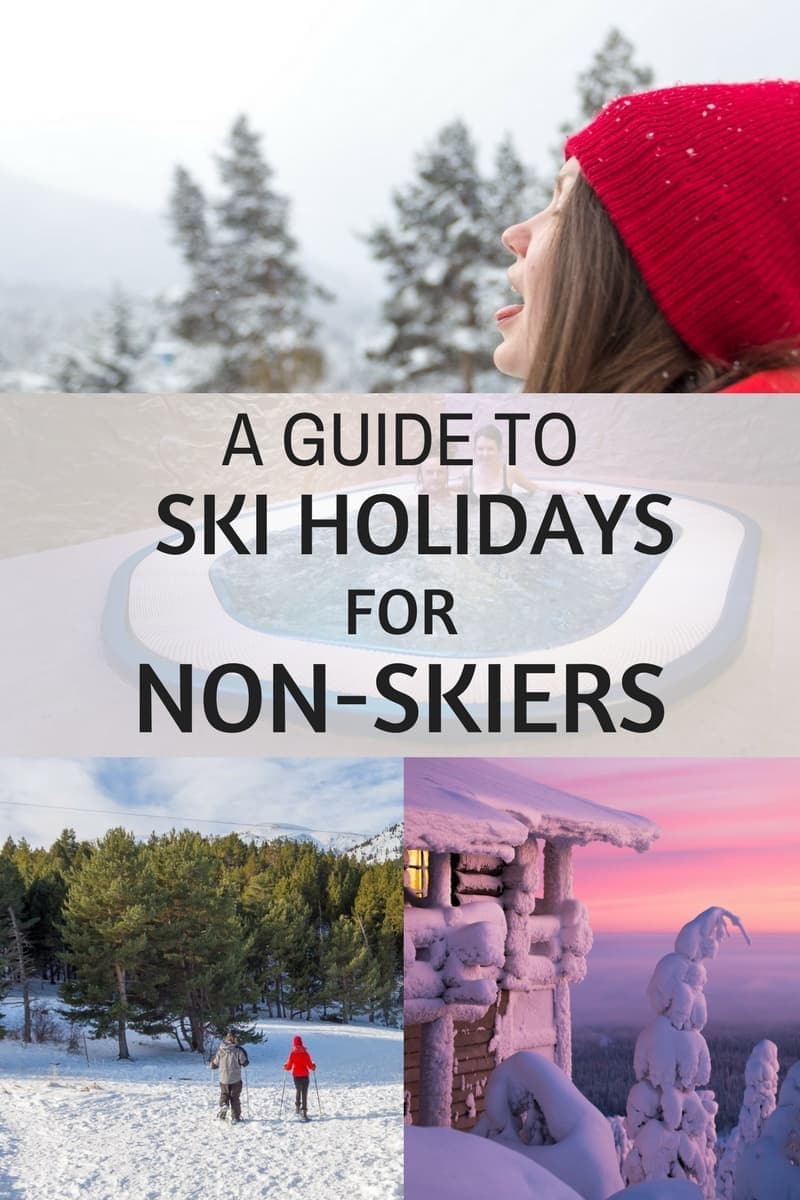 Have you ever gone on a ski holiday as a non-skier or needed to accommodate non-skiers on a ski holiday you were planning? If you do ski, what other activities do you enjoy on a winter holiday? We'd love to hear any other tips you may have for things do to at a ski resort if you don't ski. As always we welcome any questions you may have, just ask away below!