Welcome to this month's giveaways!
Each month we offer at least one giveaway to our loyal readers as a way to say thank you. These may range from anything from luggage to travel clothing to travel vouchers to photography gear.
We strive for these giveaways to be open to as many of our readers and subscribers as possible. However, given rules, legislation, and shipping restrictions, this is not always possible and many of the giveaways do have geographical restrictions (as well as other restrictions) so please be sure to note these before entering a giveaway.
**If you are a brand or company that is interested in featuring a quality travel or photography product or gift voucher, please contact us directly.**
Our May giveaway closed on 29th April 2023 at midnight EST. Winners will be contacted and announced shortly, both in the newsletter and on this page. The new June 2023 giveaway will be live in the first week of June – make sure to sign up to the newsletter below to be the first to hear about it!
Our Giveaways are Exclusive to our Newsletter Subscribers
We run regular giveaways that are exclusive to our newsletter subscribers. You must be a newsletter subscriber to be eligible for our giveaways. Please enter the giveaways using the name and email you use to receive our emails.
If you sign up to the giveaways and are not a confirmed newsletter subscriber, your entry will be discarded.
If you are not a subscriber and want to sign up to our newsletter, you can sign up using the form below:
If you have any questions about subscribing to our newsletter, or don't receive the confirmation e-mail, please contact us.
Current Giveaway Details: May 2023
This month, we have one awesome giveaway! We're giving away a pair of Go City city passes to a city of the winner's choice, worth up to approximately $450.
Giveaway: 2x Go City Attraction Passes (Open Worldwide)
Brand/Manufacturer: Go City
Prize: Two 2-day city attraction passes from Go City (winner's choice)
Retail Value: Varies depending on pass chosen, but up to $450 USD
Giveaway Open to: Worldwide
When we travel to a city, one thing we always check is whether or not there is some kind of city sightseeing pass. These passes normally include free entry to some of the top sights in the city, and are a great way to see a lot, save money, and save time!
We've used attraction passes in cities all around the world, including in Paris, Rome, London, Helsinki, San Francisco, Vienna, Barcelona, and New York. We love how convenient they are for sightseeing and how they can usually save us money as well.
One of the companies that we often find ourselves purchasing our passes from is Go City. They make passes for 30 cities around the world, and this month we're delighted to be able to team up with them to offer you two 2-day passes to any city of your choice from their selection!
There are 30 destinations to choose from, and you can see the whole list here, but to give you a quick idea of just some of the cities they cover:
The majority of Go City passes come as virtual passes which you can easily use on your phone. They can also be printed out for scanning (which we recommend doing as a backup even if you plan to use it on your mobile). The passes also each come with a downloadable guidebook which includes the list of attractions, local transport map, and tips for getting the most out of your time in the city.
We've written about our experiences using some of these passes, which you can see in our review of the London Pass here, and our review of The Paris Pass here.
We also have some suggested itineraries you can follow should you be lucky enough to win, which work well with the passes, including a 2-day Rome itinerary, a 2-day Paris itinerary and a 2-day London itinerary.
So, whether you want to explore a local city, or you have a trip coming up to one of these cities in the next couple of years, we think this giveaway will help get you started with your itinerary planning and save you some money on your trip as well!
The winner of the giveaway will receive two (2) 2-day attraction passes to the city of their choice from the Go City range of passes. The passes can be activated for up to two years from receipt, and are valid for 2 consecutive days once activated.
How to Enter the Giveaway
Please read the rules below to enter the giveaway:
1 – You need to be signed up for our newsletter.
If you get our monthly newsletters, you are eligible!
If you are not a subscriber, you can sign up using the form at the top of the page, or on this page.
If you're already signed up you don't need to sign up again and you can skip to the newsletter entry form. When you sign up for our newsletter, you'll be sent an e-mail to asking you to confirm your sign-up. You'll need to click the link to confirm and activate your subscription.
2. Check the rules of the giveaway
Before signing up, read over the rules (listed in detail below the entry form) to make sure you are eligible to apply. While we strive to have our giveaway open to all subscribers, some of the giveaways have geographical, residency, age, or other restrictions.
3 – Use the form below to enter the giveaway.
You must use the same e-mail address that you used to sign up to the newsletter with, as we'll be checking e-mails this way to validate your entry. You must be an active subscriber when we make the draw to be eligible to win!
Enter the Giveaway!
This giveaway is now closed
Winner will be randomly drawn with the winner receiving the prize as described above.
The retail value of the giveaway depends on the pass chosen, but the value is up to approximately $450 USD.
Applicants must be 18 years or older, have a valid email address, and have a valid mailing address.
Winners will be contacted by the email provided (so please use an email to enter that you check regularly). If a winner does not respond to email within 72 hours, another winner will be chosen.
The winner will be contacted via email by us, and we will then pass their details on to GoCity for prize fulfilment.
Note you can unsubscribe from the newsletter at any time, but you must be an active subscriber when the draw takes place to be eligible to win. Draws take place within a week of the contest closing.
The data entered into the giveaway form will solely be used for the purposes of verifying your entry, checking you are an active newsletter subscriber, and contacting you if you are a winner.
Winners (first name and last initial, and country of residence) will be announced on the bottom of this page and in our monthly newsletter.
Full Giveaway Terms and Conditions
These are the full terms and conditions!
The promoter is: Finding the Universe & Independent Travel Cats
Finding the Universe & Independent Travel Cats contributors, and their family members or anyone else connected in any way with the giveaway including helping to set up the giveaway shall not be permitted to enter the giveaway.
The giveaway is only open to active newsletter subscribers of the Finding the Universe & Independent Travel Cats monthly newsletter.
There is no entry fee and no purchase necessary to enter this giveaway.
Route to entry for the giveaway and details of how to enter are via this blog post
You must be 18 years of age or older to participate in the giveaway.
You must fill out all the requested information in the entry form to be eligible. Incomplete entries will not be considered.
Closing date for entry is May 29th, 2023 at midnight EST. After this date no further entries to the giveaway will be permitted. Only one entry may be submitted per participant. Multiple entries will not be considered, and will invalidate all entries by the participant. Incomplete, incorrect, or otherwise invalid entries will not be considered. The Promoter reserves the right to verify the eligibility of all participants.
No responsibility can be accepted for entries not received for whatever reason.
The prize is as follows: 1 winner shall receive Two 2-day Go City attraction passes to a city of their choice from the Go City pass selection.
Any tax liability, including import taxes and duties due to international shipping, is the responsibility of the prize winner
The promoter reserves the right to cancel or amend the giveaway and these terms and conditions without notice and for any reason. Any changes to the giveaway will be notified to entrants as soon as possible by the promoter.
No cash alternative to the prizes will be offered. The prizes are not transferable. Prizes are subject to availability and the promoter reserves the right to substitute any prize with another of equivalent value without giving notice.
Winners will be drawn at random from all valid entries. The odds of winning will depend on the number of entries received. Promoters are not responsible for prize fulfillment nor for any technical failures. The winning entry will be verified. A list of winners will be displayed on this page and published in the monthly newsletter.
Promoter reserves the right to publish the winner's first name and last initial and country of residence. Any personal data relating to the winner or any other entrants will be used solely in accordance with current UK data protection legislation and will not be disclosed to a third party without the entrant's prior consent.
The winner will be notified by email within 10 days of the closing date. If the winner cannot be contacted or does not claim the prize within 72 hours of notification, the promoter reserves the right to withdraw the prize from the winner and pick a replacement winner.
The winner consents to providing their name, email, mailing address, and mobile contact number to the promoters for the sole purpose of enabling their prize to be delivered.
The promoters' decision in respect of all matters to do with the giveaway will be final.
By entering this giveaway, an entrant is indicating his/her agreement to be bound by these terms and conditions.
The giveaway and these terms and conditions will be governed by UK law and any disputes will be subject to the exclusive jurisdiction of the courts of the UK.
Images included in the giveaway post may not depict the exact prize, and are for illustrative purposes only.
Residents of Canada will be required to answer a skill-testing question to claim their prize.
Void where Prohibited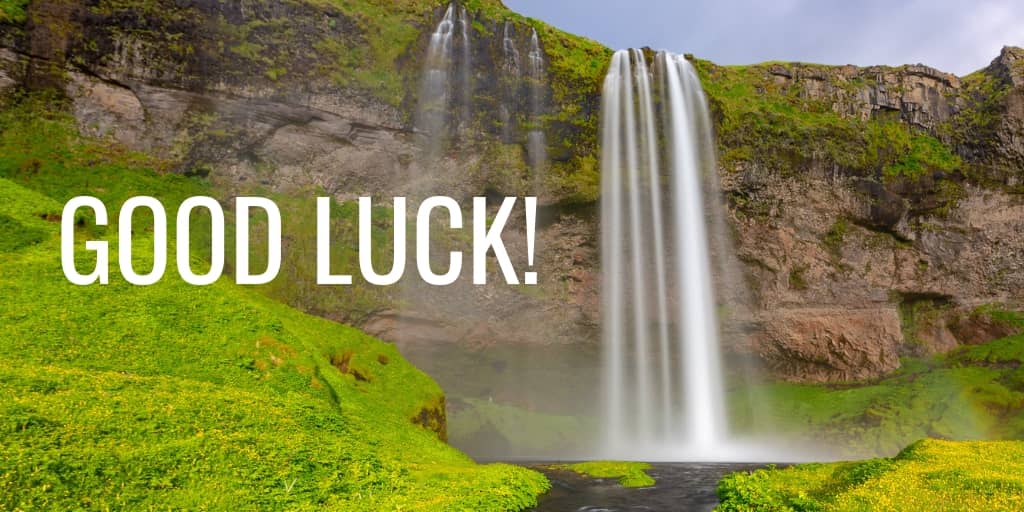 We wish you the best of luck!
If you have any questions or concerns about the giveaways, please let us know in the Comments section below or email us directly.
Past Winners
Here is a list of our past giveaway winners:
April 2023:
Chris T. of England, UK. won a Netgear Nighthawk M6 Pro 5G mobile hotspot and router, retail value of $849.99 USD.
March 2023:
February 2023:
January 2023:
Jennifer N. of Alabama, USA won her choice of travel scarf worth up to $160
December 2022:
November 2022:
Aaron M. of North Carolina, USA won a pair of Vallerret winter photography gloves and a beanie worth €144
Lynne H. England, UK won a collection of travel-related items and an AeroPress Go, worth over $200
October 2022:
Mary L. of Arizona, USA won her choice of travel related items from Amazon, total value of $200 USD.
September 2022:
August 2022:
Gary K. of Illinois, USA and Christopher J. of Australia won copies of EaseUS backup and recovery software worth $200
Paul C. of England, UK won an Akaso V50 Pro action camera special edition bundle worth $159.99
July 2022:
June 2022:
May 2022:
Thomas S. of Georgia, USA, won a $150 voucher for Hotels.com

Kandy L. of Michigan, USA, won a $100 voucher for Hotels.com
April 2022:
March 2022:
February 2022:
January 2022:
December 2021:
November 2021:
October 2021:
September 2021:
Joseph M. of Minnesota, USA was the winner of a pair of GoCity attraction passes of his choice, worth up to $270
Margaret W. of England UK was the winner of a Fifth Origins cape of her choice, with a retail value of up to $175
August 2021:
July 2021:
June 2021:
Janet B. of Texas, USA was the winner of the Cornwall Mystery Box, full of prizes from the region of Cornwall, retail value of over $100.
May 2021:
Linda H. of British Columbia, Canada was the winner of the $100 Localbites cooking class voucher
Carol C. of Texas, USA was the winner of the $200 Plum Guide voucher
Lou F. of England, UK was winner of a Taotronics Mesh WiFi system (2 pack), a retail value of GBP £209
April 2021:
March 2021:
February 2021:
Raymond S. of Maryland, USA was the winner of a $120 Context Travel gift card for use for any virtual seminars or courses

Anisa A. of England, UK & Sumandeep K. of England, UK were the winners of 18 travel-related books
January 2021:
Kim C. of Ohio, USA was the winner of the Standard Luggage Travel Backpack giveaway worth $228 USD
Brooke P. of Spain was the winner of our tech travel bundle giveaway worth approximately $117 USD
December 2020:
November 2020:
Louise H. of England, UK won a box full of travel-related gifts made in the UK worth $195
Bianca P. of North Carolina, USA won $100 worth of PortaPocket travel gear
Wendy S. of England, UK won £100 of ASDA Photos credit for photo printing and photo gifts
October 2020
September 2020
Charlotte T. of Alberta, Canada won a $125 USD voucher good towards any products on the Koy Gear online store
Sarah D. of Belgium won a France mystery box filled with hand-selected French treats and gifts, worth over $150 USD.
August 2020
July 2020
Julie D. of England won a 2-night stay in a 4-star hotel in Bali, Indonesia, plus 2 guided tours with ForeverVacation. The prize was worth around $500 USD
June 2020
May 2020
April 2020
Joyce W. of Wales, UK won a Kameleon Rose Ultimate Travel Dress and 5 Way Cardigan, worth GBP £146
Nick B. of Italy, Wayne K. of South Africa, and Kandy K-L. of Michigan, USA won a copy of Skylum Luminar 4 photo editing software worth USD $89 each
Susan C. of Ohio, USA who won a travel coffee maker of her choice, worth up to USD $100
March 2020
Anthea H. of England, UK who won a cashmere scarf, jewelry, and travel gifts with a value of over $500
Kate W. of Ontario, Canada who won a USD $200 voucher for any walking tour on the Take Walks website
February 2020
January 2020
Ricky J. of North Carolina, USA won two framed prints of our photos, worth $125
Jodie R. of Australia won a Tropicfeel bundle including 1 pair of Canyon shoes, 1 pair of Havasu flip flops, 1 Cruiser backpack, and 1 reusable Shopper bag, with a value of $166
December 2019
November 2019
October 2019
Ian F. of England, UK won an AKASO V50 Elite action camera worth $140.
Stephanie L. of California, USA, Heather S. of Ontario, Canada and Christopher S. of New York, USA won a Wanderchain and set of 10 engraved tokens from The Wander Club. A $67 value each. Jill T. of Pennsylvania also won a Wanderchain.
Jarna P. of Finland won a Tinggly holiday gift card, a $119 value.
September 2019
August 2019
July 2019
Julie W. of Michigan, USA won a Vanguard VEO 2 GO 235CB carbon fiber tripod and a VEO GO 34M bag with a total value of USD $339.98. Philip B. of England, UK won a VEO 2 GO 204AB aluminum tripod with a value of USD $149.99. Megan K. of England UK, William B. of North Carolina, USA, and Robin S. of Ontario Canada each won a VESTA Mini Tripod with a value of USD $43.99 each.
Rachael B. of Ohio, USA, won a RavPower Filehub Plus travel router with a value of USD $42.99.
June 2019
Ashley S. of Florida, USA won a USD $150 voucher for ScotteVest travel clothing of choice.
Iain M. of Scotland, UK won a My Webspot Individual Edition WiFi Hotspot and a 20 day usage pass with a retail value of USD $299.
May 2019
April 2019
March 2019
Delyna B. of Australia, who won a Rabbie's Tour in the UK or Ireland worth up to USD $500
Goretti R. of Catalonia, Spain, who won a Sony compact camera valued at USD $200
February 2019
Becky P. from London, England, UK who won a tour from Travel Talk worth up to USD $1,200.
January 2019
Anissa E. from Washington D.C., USA, who won a USD $200 voucher for use to buy a backpack on the Arcido store
Anke K. from South Africa, who won a USD $200 voucher for any walking tour on the Take Walks website
December 2018
Michelle B. from Germany, who won a Travelccessories Toiletry Bag & Travel Laundry Kit with a retail value of USD $100
Russell C. from England, UK, who won a 5-piece Manta Sleep travel package with a retail value of USD $90
November 2018
October 2018
Tracy C. from Australia, who won a free lifetime subscription to our travel photography course with a retail value of USD $129
Vicki L. from the USA, who won a custom Passport Map with a retail value of USD $129
September 2018
Toni A. of Evansville, IN, USA won a Vanguard VEO 2 235CB Carbon Fiber tripod with a retail value of USD $199
Kevin C. of Wales, UK won a Thule Subterra Carry-On 55cm with a retail value of GBP £215