Looking for sites like Airbnb to book your next vacation rental? Here is our guide to the best online apartment booking websites that provides a list of over 20 websites where you can search and book apartments and vacation rentals online.
Getting a great place to stay is key to a good travel experience and if you are looking beyond hotels and hostels, renting an apartment, a house, or a private room can be a great alternative. Staying at an apartment versus a hotel can be great way to save money, have more autonomy, and connect with the local people.
Most of these apartment booking websites also allow you to list your own property so that you can earn money while you travel or rent out a spare room or second home. Airbnb may be the best known vacation rental website, but there are a lot of Airbnb alternatives out there, and many have been on the scene for a lot longer.
We'll provide information on over 20 apartment booking sites like Airbnb and share tips on how to use them so that you will always be able to find the perfect place for your next vacation.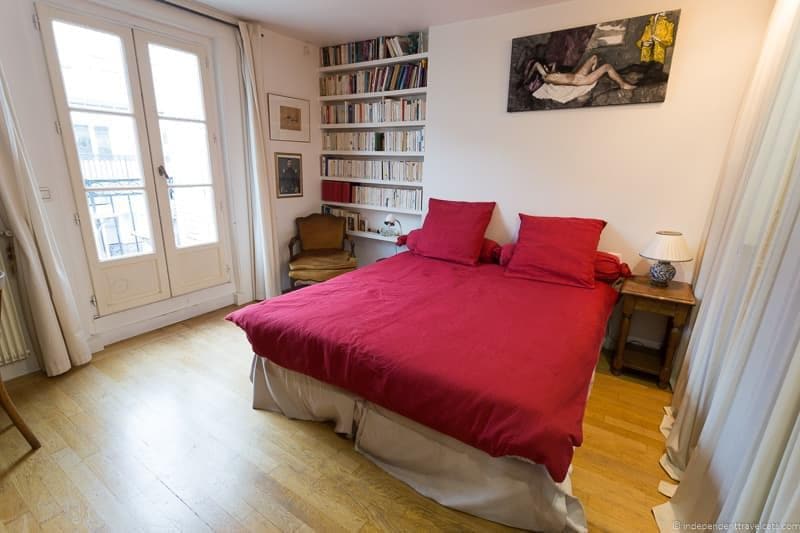 Apartment Booking Sites Like Airbnb
Apartments give you the flexibility to cook your own meals, have complete flexibility about coming and going, and allow you to do laundry while traveling.
Today it is easy to book an apartment or vacation rental online from anywhere in the world, and apartments can offer a lot of benefits compared to hotel stays for certain travelers. So whether you are tired of Airbnb, looking for some additional sites to compare prices, want a professionally managed property, or want to book apartments in a region where Airbnb has few properties, this list of websites like Airbnb should help you find some great new apartment booking websites.
This list includes both peer-to-peer properties (such as on Airbnb) and professionally managed vacation rentals.
Almost all of these booking websites also allow those who have extra rooms, empty apartments, or second homes to list their properties online as well, so we've provided details for property owners as well.
Here we go, this list is in no particular order:
1. Vrbo
Vrbo, which stands for Vacation Rentals By Owner, was one of the first websites to connect apartment owners with travelers, and has been around since 1995! It was also the first apartment company I (Jess) ever used to book an apartment in France for a week.
Vrbo is currently owned and operated by the Expedia Group. In 2019, they recently rebranded to Vrbo (ver-boy) from VRBO. Properties from HomeAway and other Expedia owned vacation rental websites have been added to Vrbo to consolidate their vacation rentals into one website, greatly expanding the number of listings.
Many of the properties listed on Vrbo can't be found on other listing sites like Airbnb, and with over 1 million listings to choose from is definitely one you should check out when traveling. Properties are worldwide with a heavy concentration in Europe and North America.
For Property Owners: There are two models for property owners – you can list for free and then pay a fee per booking, or you can pay an annual subscription with no booking fees. Read more and sign up for Vrbo here.
2. Agoda Homes
If you are traveling in Asia and looking for apartments and vacation homes, we recommend checking out Agoda Homes. Agoda is a well-known hotel booking website, but it also offers apartments, vacation homes, guesthouses, and private rooms in homes.
Agoda offers over 1 million different properties all over the world, but the region they specialize in is Asia.
For Property Owners: The set up and listing is free for property owners, and then Agoda Homes takes a commission on bookings. You can learn more here.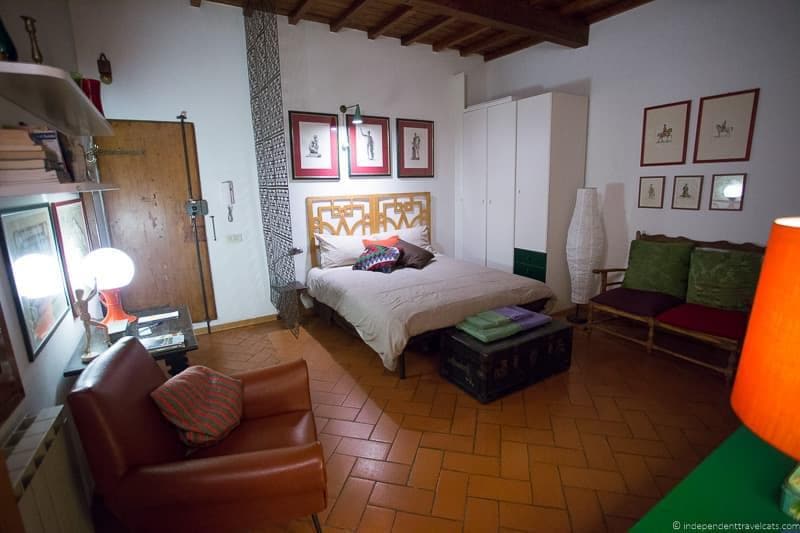 3. Homestay
Homestay differentiates itself by offering hosted experiences for those who want to actually meet the property owners and talk to the local host or family. All their stays also include breakfast. Homestay has properties in 150 countries; however, they have fewer properties than many of the other websites on this list, which means that it can be more difficult to find a property and get a booking accepted.
Properties are more concentrated in Europe (particularly the UK) and major cities worldwide (Los Angeles, London, Sydney, Paris). We have stayed in multiple Homestay properties around the world and have enjoyed the interaction with hosts and loved the fact that we could take advantage of their local knowledge and even share their pets for a few days!
We can offer you a 5% discount on all Homestay bookings if you use this link to book, as well as up to USD $30 off your first booking when you sign up using this link (discount varies depending on the currency).
For Property Owners: Registering a property on Homestay is free. You can sign up to list your property here.
4. Booking.com
We're guessing you've used Booking.com at some point to book a hotel stay. And with many excellent deals and often no-fee last minute cancellation policies, we love it too. What you might not have realized is that in addition to hotels, you can also book vacation rentals properties on the site, including apartments and villas, all around the world. And with millions of properties on their books thus far, there's no shortage of choice.
They have a large number of apartment properties in Europe (particularly the UK and France), Australia, North America, Asia, South Africa, and northern Africa.
For Property Owners: It's free to list on Booking.com, and then fees are applied to every successful booking made through their service. Sign up to list your property here.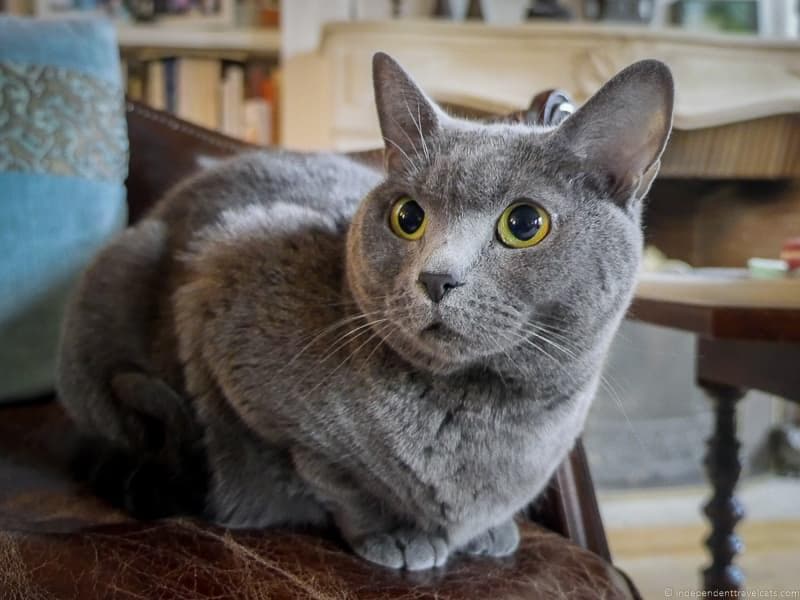 5. Sonder
Sonder is one of the newest Airbnb-like companies and has been rapidly growing over the past few years. The company started in 2012 in Montreal, Canada. It provides a curated list of over 8,500 apartments in 25 cities worldwide.
The company focuses on modern well-designed and decorated apartments that are outfitted with all the amenities and comforts someone would want in their own home. They also focus on properties that are in tourist-friendly and trendy neighborhoods. They offer 24/7 customer service and you are renting directly from them as they own or lease the property, furnish, and maintain them.
They have the largest number of properties in the United States and Canada, but also have a number of properties in major cities in Europe as well as apartments in Dubai.
For Property Owners: Individual property owners can not rent out their apartment or home on Sonder as the company currently owns or leases all their properties. However, if you are looking to sell or lease real estate, you can contact them.
6. Top Villas
Top Villas is an Orlando, Florida based vacation rental website focused on villas and vacation properties in Florida and the Carribean. The majority of the rental properties are in Florida, but there is also a large amount in the Carribean as well as some in Europe, Asia, and elsewhere in the United States.
For Property Owners: Listing a property is free on Top Villas and you can do that here.
7. Hotels.com
Hotels.com was founded in 1991 and has been a popular hotel booking website for a long time, but like Booking.com it has expanded its offerings to include a wide variety of accommodation, including vacation rentals. They offer hundreds of thousands of properties worldwide with a focus on North America and Europe.
Hotels.com is particularly popular in North America and if you use it regularly, you can save with their loyalty program where after you book 10 stays, you get a reward stay. Hotels.com became part of the Expedia Group network in 2001.
For Property Owners: Listing a property is free on Hotels.com and you need to sign up with the Expedia Group, here.
8. Turnkey
If you are looking for a vacation rental in the United States, you might want to check out Turnkey. They currently have over 5,000 vacation homes in over 80 destinations throughout the United States.
They specialize in premium and luxury vacation homes and apartments that are professionally managed and cleaned and are able to offer 24/7 support to both customers and owners. All properties offer full kitchens, free Wi-Fi, and an easy check-in process.
For Property Owners: Independent property owners can apply to see if their property matches the Turnkey criteria. Owners are paid on a commission based on the earnings from the property. For those that qualify for the program, they currently offer a $5,000 revenue minimum guarantee in the first year. You can find out more and sign up here.
9. RentaVilla
RentaVilla is a vacation rental company that has been around since 1983. It initially focused on providing places for families who didn't feel comfortable in a hotel. Today they offer villas, apartments, houses, and condominiums in Italy, France, Greece, Spain, Portugal, Mexico, Indonesia, Thailand, Morocco and the Caribbean.
The family-owned company has employees who personally inspect each property, and cater mostly to American travelers. The company has local representatives in each area and can help in arranging additional services such as car rentals, cell phone rentals, and maid services as needed for customers.
For Property Owners: There is no way to list your property online as all are chosen and selected but you can give the company a call if you have a property that would be of interest.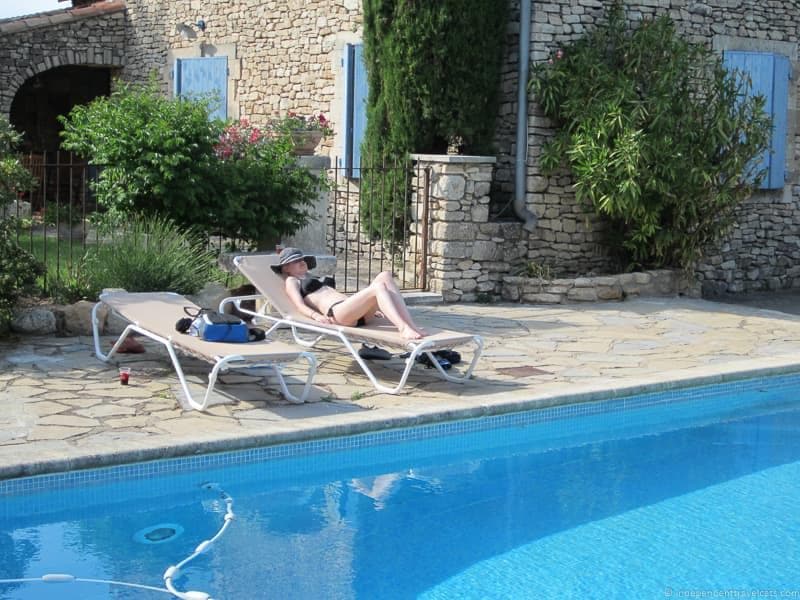 10. FlipKey
Part of the TripAdvisor family, FlipKey has over 300,000 properties to choose from. Owners are verified by FlipKey, and they can list whole homes, apartments, villas, or private rooms.
One thing we particularly like about FlipKey is their search engine, which lets you filter by all kinds of requirements from things like pet friendliness to whether or not the property has a mountain view! Properties worldwide but heavy concentration in North America, and particularly the United States.
For Property Owners: When you register your property on FlipKey, your property is searchable across the whole TripAdvisor platform, opening you up to a huge number of potential clients around the world. Registration is free, then you pay a fee per booking. Sign up for FlipKey here.
11. Quest Apartments
Quest Apartments is a bit different from all the rest of the websites listed as it only offers serviced apartments. The company caters to business and leisure travelers who like the services of a hotel but wants the autonomy (e.g., kitchen facilities to cook) and space of an apartment.
Quest Apartments operates over 170 apartment hotel properties in Australia, New Zealand, and Fiji. A good place to search for travelers heading to Australasia.
For Property Owners: We don't believe Quest Apartments accepts private individual properties for inclusion.
12. TripAdvisor Vacation Rentals
You have probably already used TripAdvisor to read and leave reviews on hotels, tourist attractions, and restaurants. TripAdvisor also has its own apartment rental search engine, known as TripAdvisor Vacation Rentals.
TripAdvisor has been gobbling up apartment rental companies like FlipKey, holidaylettings, and HouseTrip and so all those listings are also in its search engine. With almost one million properties across 190 countries, there's certainly no shortage of choice. And of course, as you'd expect, there's a full review system for each property.
Plus, TripAdvisor allows you to book flights, car rentals, and other travel services online, meaning you can do all your travel bookings through one site and provider. Definitely worth checking out!
For Property Owners: Registering a property with the TripAdvisor Vacation Rentals service is free, then you pay a fee per booking. Sou can sign up for TripAdvisor Vacation Rentals online here.
13. Blueground
If you are looking for a longer-term stay, Blueground specializes in apartments that can be rented for 1 month and longer. You can even rent some of the properties for 1 year or more. Apartments are fully furnished and managed properties with all the basic amenities included.
They currently offer over 3,000 apartments in 12 major cities, including New York City, Paris, Istanbul, Chicago, London, San Francisco, and Boston.
Although they cater to business travelers, they can also be great for leisure travelers wanting to stay in a place for a longer amount of time.
For Property Owners: Blueground rents unfurnished apartments that meet their criteria from owners and then furnishes and manages them for you. You can find out more and sign up here.
14. OneFineStay
If you prefer your travel to be at the luxury end of the scale, look no further than OneFineStay. They're similar to Airbnb in many ways, with the key difference being that they focus on high-end properties. They also only offer whole properties so no private rooms or shared houses.
Backed by hotel chain AccorHotels, OneFineStay aims to offer the best of both the hotel and apartment rental worlds. Homes are professionally serviced, there's a meet & greet when you arrive, 24/7 phone support, and every rental comes with an iPhone that has both local calls and data included.
OneFineStay currently offers 2,500 properties across six of the worlds major cities (London, Los Angeles, Paris, Miami, Rome, & NYC) although check as more major cities will be added in the near future. This booking website has some of the most expensive apartments and homes on this list, but this is a great site for the luxury traveler.
For Property Owners: OneFineStay don't make their listing fees clear on their website. Research indicates that they are very picky and reject a high number of applications. They also charge a booking fee in the region of 40-50% per booking and this high cost allows them to offer a fully serviced hands-off solution to property owners. You can apply to list your property here.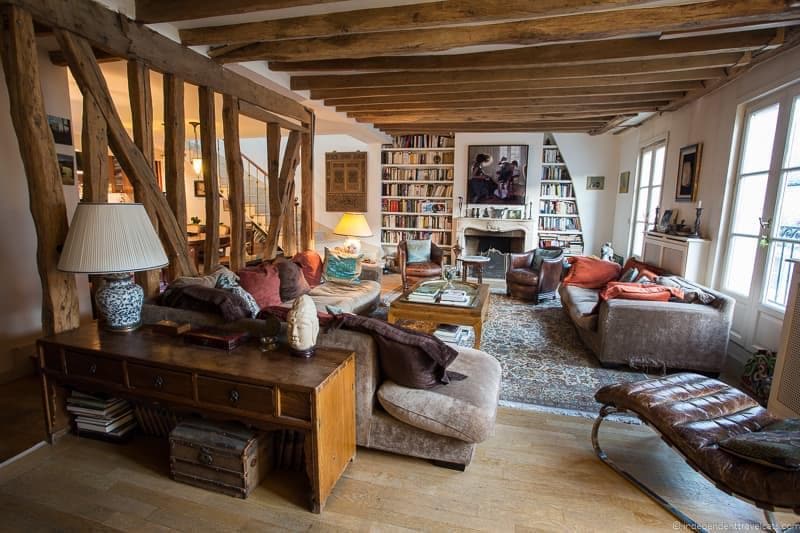 15. Interhome
Interhome offers over 100,000 vacation rentals in 31 countries, with a focus on European apartments and vacation homes. Founded in Switzerland in 1965, this company has been providing vacation rentals for a long time and they are able to assist guests on-site with check-in and provide comprehensive services.
A great website to check out for those heading to Europe and wanting to have a local service agent available 24/7.
For Property Owners: Property owners choose either full professional management of their property or choose to act as representatives. Fees vary by type of management and contract agreement. You can find more about listing your apartment on Interhome here.
16. Novasol
Novasol is a Denmark-based company that was founded in 1968. It offers over 50,000 self-catering holiday homes across 25 countries in Europe. It is currently Europe's largest self-catering holiday provider.
Novasol offers properties that can appeal with a range of budgets and travel styles from very basic cottages to luxury retreats. A great one to check out for those looking for a self-catering vacation rental in Europe, especially northern Europe.
For Property Owners: Property owners who have a property located in Europe can find out more about renting their property with Novasol here.
17. HotelsCombined
HotelsCombined is our favorite comparison site to check before we book accommodation online. It's not a booking site, rather, it searches all the other booking sites (including booking.com, hotels.com, Agoda, Expedia, etc.) to find you the best price on a hotel. Whereas it is primarily focused on hotels, you can also find serviced apartments and alternative accommodation options such as guesthouses on the site.
HotelsCombined offers properties worldwide and while it is not the best website to find apartments, it is definitely an accommodation booking resource you should have on your list.
For Property Owners: HotelsCombined searches other sites, so there isn't a way to add your property directly to this site. The best option is to sign up to one of the sites they search, like Booking.com or Agoda, which will then add your site to the HotelsCombined search engine. If any details of your property are wrong, you can ask HotelsCombined to update your listing here.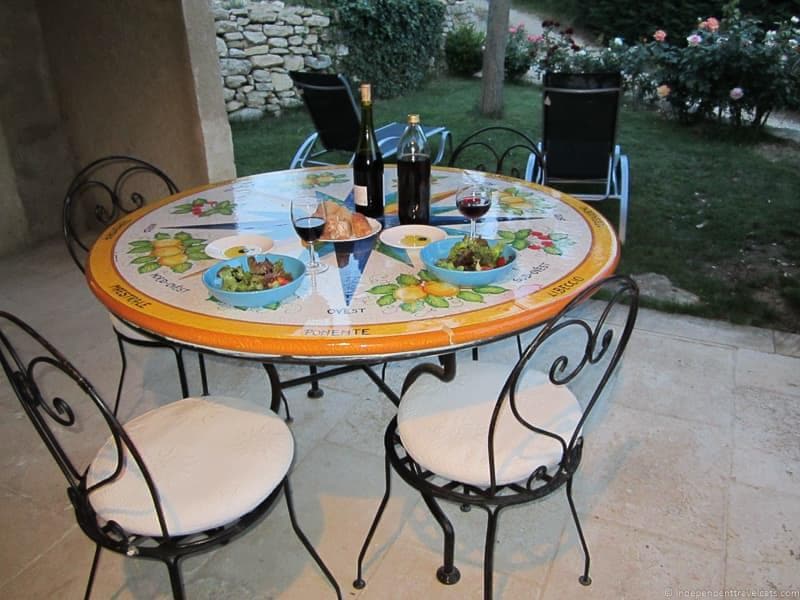 18. Couchsurfing
If you are traveling on a budget and want to stay for free, then Couchsurfing may be a good bet. The website allows you to connect with a local person who has a spare bed, couch, room, or apartment and they let you stay for free. Begun in 2004, this was a pretty radical concept at the time.
Couchsurfing is designed for people who want to meet and stay with local people and want to be part of the Couchsurfing community, and ideally you return the favor and host people coming through your own hometown. Even if you are not looking for a hosted experience, you can also find people to have coffee with in new places or offer to meet up and have coffee with travelers near you. There are also thousands of events and meetups each year for Couchsurfing community members.
The website has 400,000 hosts and 4 million registered users. Most popular in North America and Europe, but hosts live worldwide.
For property owners. It is free to list your property. If it illegal in your city to rent or sublet your spare room, this can be a great way to still meet up with travelers and host them without breaking the law.
19. Outdoorsy
Outdoorsy, the "Airbnb of RV rentals" started in late 2015 in the United States. It is currently the world's largest peer-to-peer RV rental marketplace where owners to can list their RVs when not in use to others wanting to rent one. They list RVs, campervans, motorhomes, trailers, and adventure vehicles.
They currently have over 15,000 RV listings in the United States and Canada. They have also recently expanded to Australia, New Zealand, and parts of western Europe.
For RV Owners: It is free to list your RV and then you pay fees based on bookings. You can list your RV here.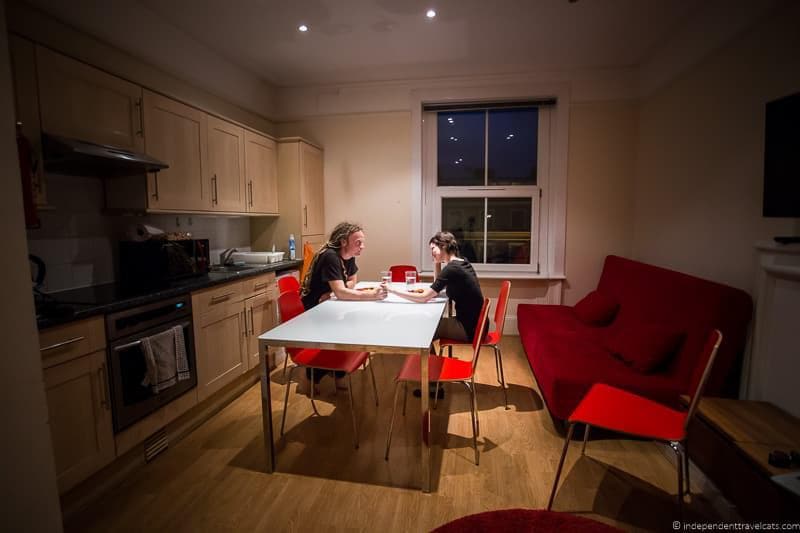 20. Luxury Retreats
Luxury Retreats is a full-service villa rental company focused on high-end luxury villas and properties. They manage over 3,000 properties in over 90 locations. A great Airbnb alternative for those looking for luxury properties. Their properties are concentrated in popular vacation and honeymoon locations around the world (e.g., Hawaii, Paris, Caribbean, Mexico, Croatia).
For Property Owners: It is free to list a property and sign up for property owners, although the website states that less than 5% of submitted properties are accepted for inclusion on the site. Owners pay a fee for successful bookings.
21. Local Apartment Booking Websites like Airbnb
With all of these huge search engines to choose from, you might think that your search is over. But don't forget to check to see if there are local websites like Airbnb specialized in the city or region you plan to travel. Localized websites often offer amazing properties that you won't find anywhere else. For example, when we visit the Costa Brava region of Spain, we check out Naturaki (read about Laurence's experience here) and Charming Villas.
Also be sure to see if there is a website that caters to the type of property you want whether you want a self-serviced apartment in San Francisco geared to business travelers, a hosted guest stay experience in Vietnam, or a rural farmstay in Tuscany. For instance for those looking for small town and rural properties, we love Gites.com for places in France and Agriturismo for properties in Italy.
Go with Oh started in 1997 in Barcelona and has grown to include over 3,000 rental properties in Europe. A great place to check out if you are looking for an apartment rental in Barcelona (over 500 properties) or another major European city. It is free to list your apartment and then you pay fees based on bookings. You can learn more and sign up your property here.
If you have a specific city or region in mind, it's definitely worth doing a bit of internet research to see if there are any local apartment booking companies. Sometimes you find very localized websites like Airbnb that can help you book somewhere truly unique. If you still are not able to find the sort of property you are looking for and are looking for a longer term stay, consider asking a local rental agency to help you find and book a property.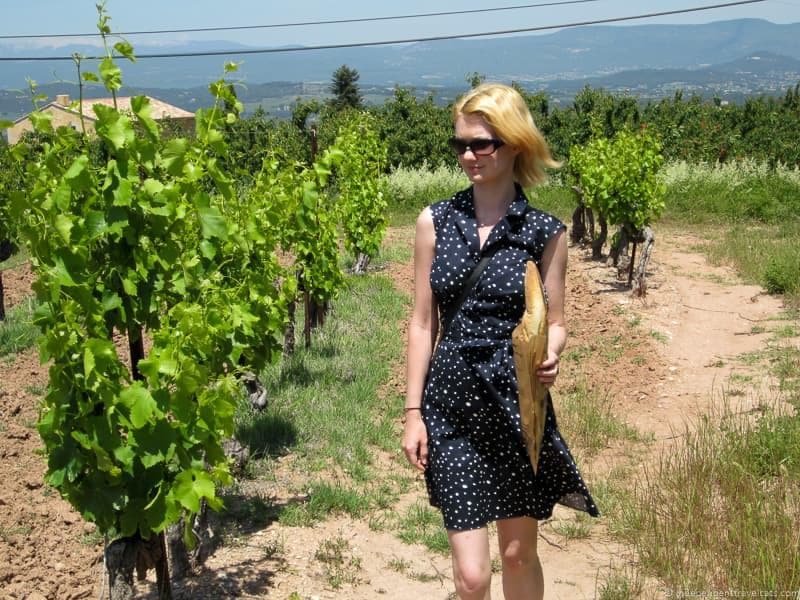 Don't Forget Airbnb
If you are looking for websites like Airbnb, don't forget to check Airbnb itself! We have used Airbnb all over the world. They have an incredible choice of properties, the review system makes picking a place easy, and prices are usually competitive.
This is particularly true for longer stays, where hosts often provide a discount. Properties are available worldwide in 191 countries, so you can find a stay almost anywhere, and properties include everything from houseboats to apartments to even private islands.
Admittedly, my love for Airbnb has declined since I first wrote a review of my Airbnb experiences back in 2013. Back in 2012, when few people had used Airbnb (even among my fellow San Francisco based travelers), most of the apartments and rooms were actually run by the owners (and you met them!), there was an Airbnb concierge service, and prices were almost always much better than hotels. Back then it seemed most of the property owners (especially those renting rooms) were doing it to meet travelers rather than to make money (Couchsurfing was very popular at the time).
Time has changed things at Airbnb, some for the better and some for the worse. The number of property listings has skyrocketed, the concierge service appears to have disappeared, prices have gone up, legal battles have ensued, and many properties are now managed by people hired by the owners to run multiple properties.
All three of our last three stays have been managed by people hired to run apartments owned by other people, and this can result in some pretty poor communication and coordination. Our last stay in London was absolutely terrible. That said, we think like with all these apartment booking websites, travelers just need to be careful and read past reviews carefully. We will still continue to use Airbnb, but we also now check on other apartment booking options, such as many of those on this list, before we make a booking.
If you've never used Airbnb before, you can get a discount on your first stay (between USD $20 and $40) by using this referral link.
For Property Owners: It is free to sign up and list a property on Airbnb, with fees applied per booking. If you sign up with this link, you'll get up to a $100 credit towards your next trip.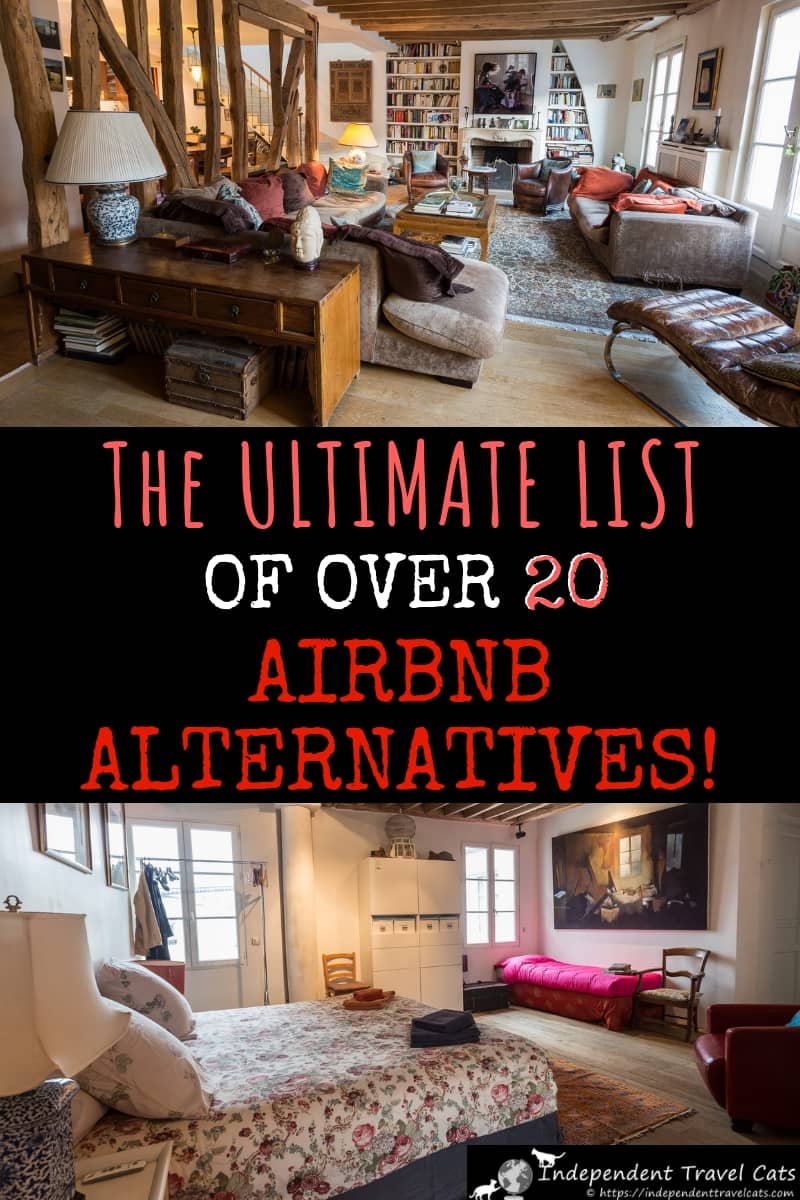 There you have it, over 20 apartment booking websites! Find any new favorites? Have you used any of these alternatives to Airbnb or use other websites like Airbnb not on this list? If so, we'd love to hear about your experiences. As always, we appreciate your comments and do always do our best to answer all your questions!