Finding travel clothing that is both comfortable and stylish can be difficult, and this last year I found both of these qualities in FIG Clothing. FIG Clothing is a Canadian company that specializes in clothing for active women that is appropriate for travel and outdoor activities but is at the same time also stylish, versatile, and comfortable.
I was a FIG Clothing ambassador in 2016, mostly sharing photos of me wearing FIG Clothing during my travels on my social media channels. I was not asked to write a blog post as part of my ambassadorship but decided to do so as I really love their clothing as well as the brand and people behind the company.
I'll share some information about FIG Clothing, where you can find their clothing, my thoughts about the clothing I've worn, and lots of photos of me wearing the pieces that have traveled around the world with us this past year.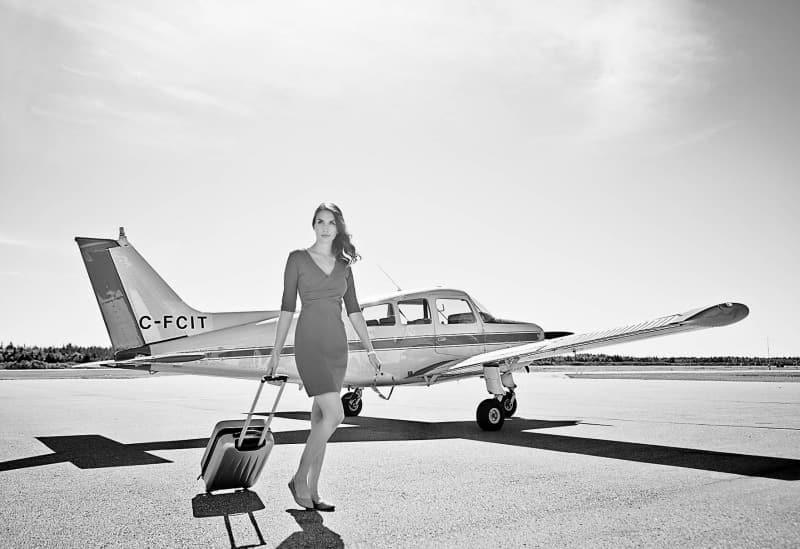 What is FIG Clothing?
FIG Clothing began in 2005 in Montreal, Quebec, the predominately French speaking province of Canada. FIG designs its clothing with active women in mind who are urban, elegant, and love to travel. Specifically, the company seeks to create clothing for women that are "inspired by adventure and practicality, essential for travelling in comfort".
The clothing is designed to allow women to be able to move freely and comfortably but still show off a woman's figure and be stylish. This sounds simple enough but it can be a difficult combination to find in women's activewear lines.
FIG Clothing currently introduces new readywear clothing twice a year, both in the fall and spring. Prices are mid-range with the focus on high-quality fabrics and stylish cuts, with items generally ranging from CAD $75 to $140.
The clothing is organized into a series of 5 mini-collections: VOYAGE, METRO, SAFARI, OCEAN (spring only), and CHALET (fall only). Each collection has a different theme, style, and set of fabrics. For instance the METRO collection is composed of pieces that look good in urban settings and are versatile for work, travel, and nightime wear. So whether you are looking for clothing for just general everyday lounging, hiking, a family beach holiday, an African safari, a ski trip, or a city trip to NYC, you'll likely be able to find something that will suit your needs.
For each item of clothing they also provide a fit type (e.g., easy, modern, slim), which I have found very helpful in determining how it might fit my body.
Now for the brand and company. There are a number of things I really like about the company, including their commitments to being local, being sustainable, and being eco-friendly. FIG is a proudly Canadian brand with most of its clothing being designed in Canada (primarily Quebec) which helps employ local workers. The fabrics and materials are also sourced from Canada whenever possible.
However, in the years since I was an ambassador for the company, more and more of their fabrics are sourced outside Canada and much of their clothing line is now made in China. But a large amount of its collection is still made in Canada and you can sort your search to only return items "Made in Canada" if you wish.
They also have a commitment as a company to make as small as an environmental footprint as possible. A couple of ways they do this is using eco-friendly and organic materials for two of their collections (SAFARI and CHALET), using local products to reduce transport, and reusing or donating their leftover materials after each collection to fashion schools, eco-designers, charities, and other causes.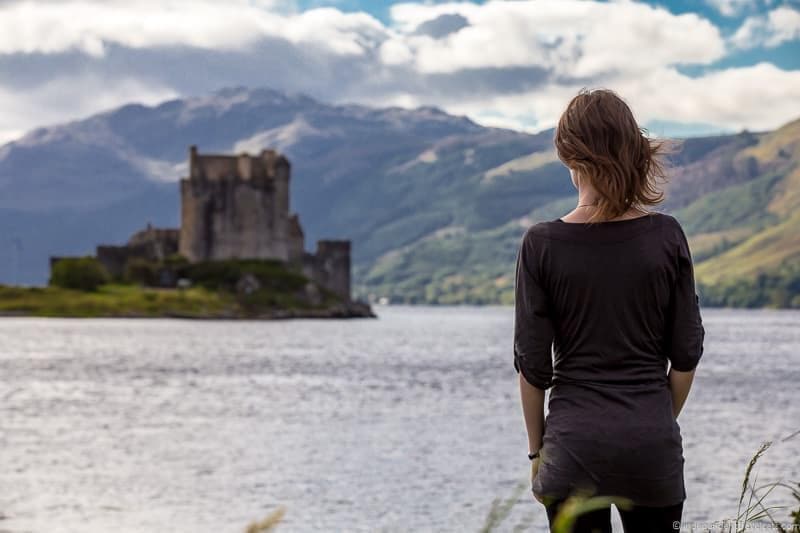 Where Can I Purchase FIG Clothing?
The best place to purchase FIG Clothing is to head over to FIG's official website so you can browse their full collection online (available in both English and French). For online orders, FIG Clothing currently offers free shipping for orders overs $80 (before tax) across Canada and the United States (excluding Hawaii, Alaska and Puerto Rico).
You can also find Fig Clothing sold on Amazon here. You can often find pieces on Amazon that are heavily discounted and in discontinued styles and colors.
In terms of physical stores, FIG Clothing has a boutique in Bromont, Québec and you can also purchase FIG Clothing items in over 200 stores throughout Canada and parts of the United States.
If you want to get in touch with FIG, you can email them at info@figclothing.com, call them at 1-855-687-0344, or connect via one of their social media channels such as Facebook or Twitter. For the latest updates and offers you can follow their social media accounts or subscribe to their e-mail newsletter.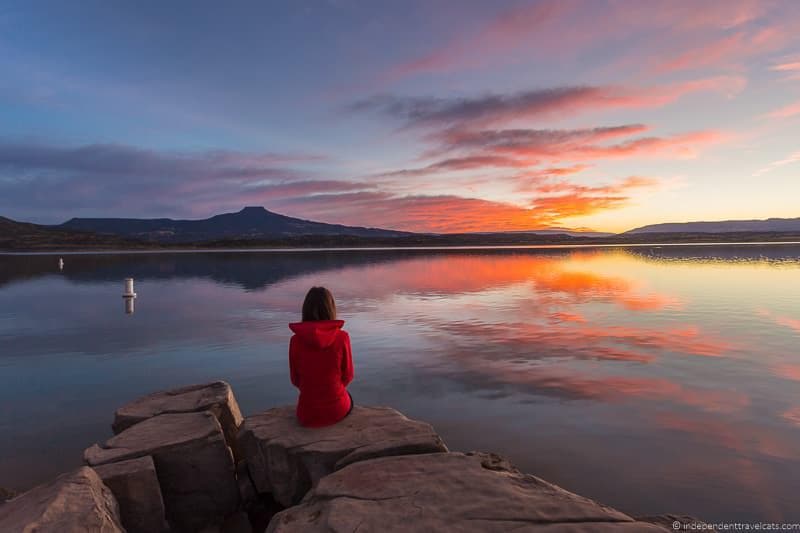 My Experience with FIG Clothing
The first item of FIG Clothing I purchased was a black FEZ dress back in October 2014, well before my time as a FIG ambassador. The FEZ dress is a Henley style dress on top with an adjustable waist. It is part of the SAFARI collection meaning it is part of one of the eco-friendly lines at FIG, this dress being made from bamboo viscose and certified organic cotton with a bit of Spandex.
The dress's fabric was soft, stretchy, breathable, and naturally hypoallergenic. I was impressed not only by the design and good quality fabric but also that it was UV resistant (UPF 50) which is great for outdoor summer wear. I really liked this dress and started following the new FIG clothing launches.
When I heard that there was an ambassador program, I signed up and was happy to be chosen as an ambassador for the company in 2016 and 2017 along with a lovely group of other women who love FIG.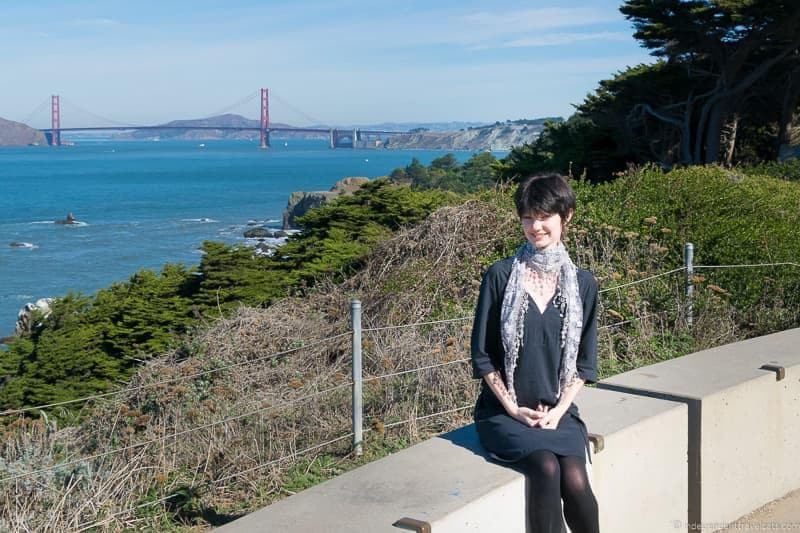 I now own 12 additional pieces of FIG Clothing that were given to me as a FIG ambassador, 7 pieces from the 2016 Spring Collection (LIV scarf, OPA pants, NEV dress, BIO scarf, FOA cardigan, POM top, VEG tunic) and 5 pieces from the 2016 Fall Collection (DUB sweater, XEA shirt, LIN dress, WIN cardigan, KEV cardigan). These items retailed from $35 CAD to $130 CAD, and I have items from all 5 of the mini-collections.
It was always a difficult decision to decide which pieces I wanted to try from each new collection. On the FIG Clothing website, you can search by collection (e.g., METRO) or type of garment (e.g., dress, top).
I have been very pleased with the selection of new items each season, the quality of the fabrics, and the design of the clothing pieces. I have found the fit type for each item to be very helpful as someone who is easily swallowed by loose-fitting clothing. I have also asked for guidance from FIG staff about what items would work best for me and have received some very helpful advice that made choosing items easier. I would definitely recommend taking advantage of the customer service if you have any questions!
Of course no company or product is perfect and there are a few minor things to be aware of about FIG. First, as a smaller company the production runs for many items are limited. There have been a few items I loved that were not produced in my size and/or my preferred color, or were produced in limited quantities and sold out very quickly. So if you want a certain item in a certain color and size, buy it sooner rather than later as some sizes and colors go quickly and the stock may or may not be replenished!
The Spring collection normally comes out in January/February and the Fall collection in July/August so these are the best times to get the newest items. The only minor issue I have noticed with the clothing items themselves is that on some items (particularly the OCEAN items), the logo transfer on the inside of the shirt has peeled off after a few washes. This doesn't affect the look, fit, or care instruction of the item (care instructions are included on an actual tag), but it is the only thing I can think of to note as the items are very well made!
Also note that while FIG has a 30-day return policy for its regular items, discounted Liquidation items cannot be returned. A good reason to be sure to take some time to look at the photos and read about the fit of each item.
This year my FIG Clothing has traveled with me to a wide-ranging set of places and climates around the world, including walking in the white sands of New Mexico, riding a ferris wheel at a state fair, going on safari in Sri Lanka, perusing art in Santa Fe, walking the streets of London, hiking in the mountains of Colorado and Alberta, gazing at waterfalls in Iceland, visiting castles in Scotland, and going hot air ballooning in Albuquerque and Cappadoccia, Turkey!
I have also worn them while blogging at home, visiting museums, visiting amusement parks, attending festivals, going for afternoon tea, and going out for dinner.
Many of the pieces layer well, and I always throw a travel scarf and one of the cardigans or sweaters in my carry-on bag when flying for that extra layer of warmth and comfort. Given that I have pieces from each of the 5 collections, I have found items that work for almost any trip and the items pack well and are quite versatile. Laurence and I often include a series of indoor and outdoor adventures in any one trip so having a clothing item that can be worn hiking and also be appropriate for a museum or dinner is a perfect piece for me.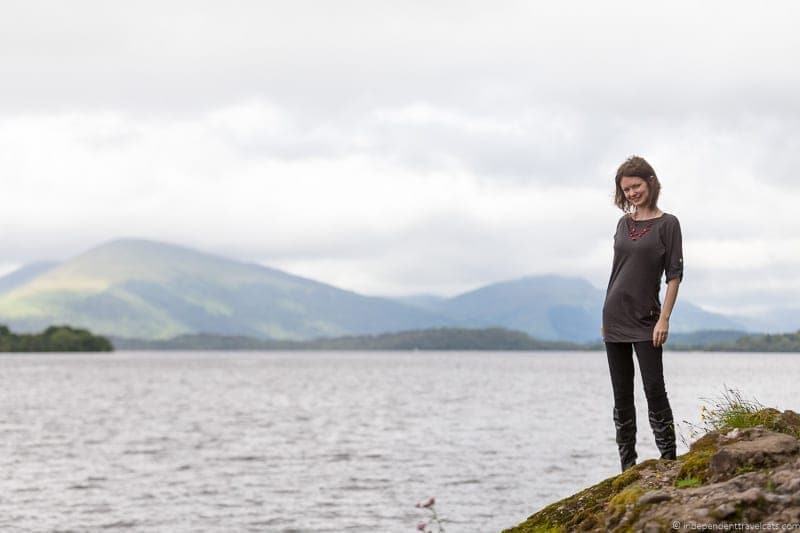 The biggest problem I have had in finding women's travel clothing is that most pieces are functional and practical but they don't look or fit well on my body. They are also not normally pieces that transition well from a walk in the forest to flying in a plane to going out for dinner. In FIG Clothing, I have found pieces that are practical, fit well, and are versatile.
I think that the clothing pieces I have worn have definitely lived up to the FIG mission statement of offering "a sophisticated alternative to traditional travel wear". My FIG Clothing items have been perfect clothing pieces for me as someone who is always traveling. Rather than just talk about how well the clothes have traveled with me, I'll leave it to the photos in this post to tell that story!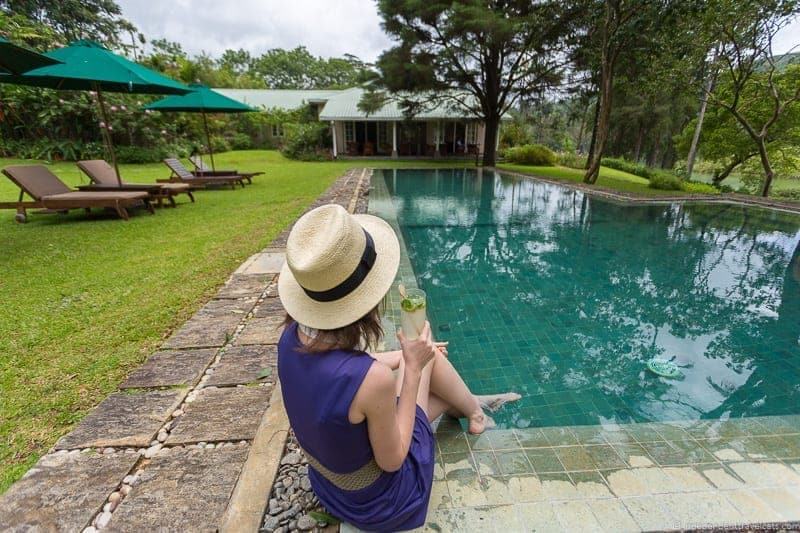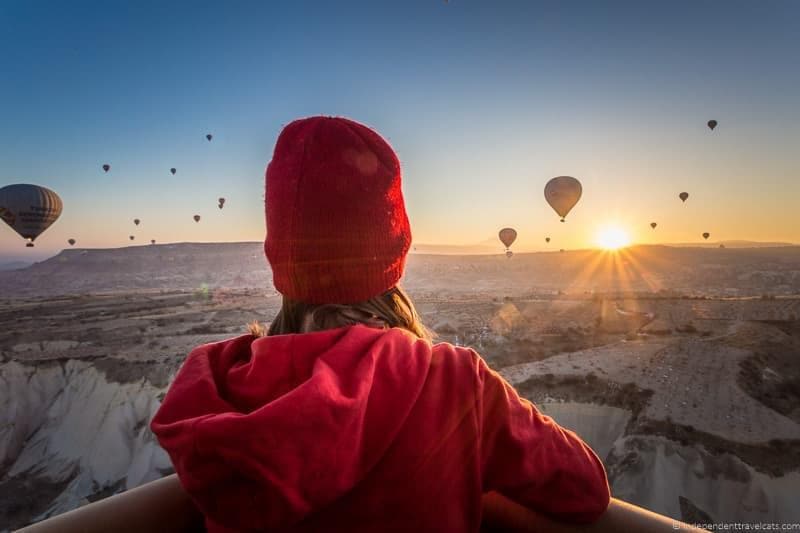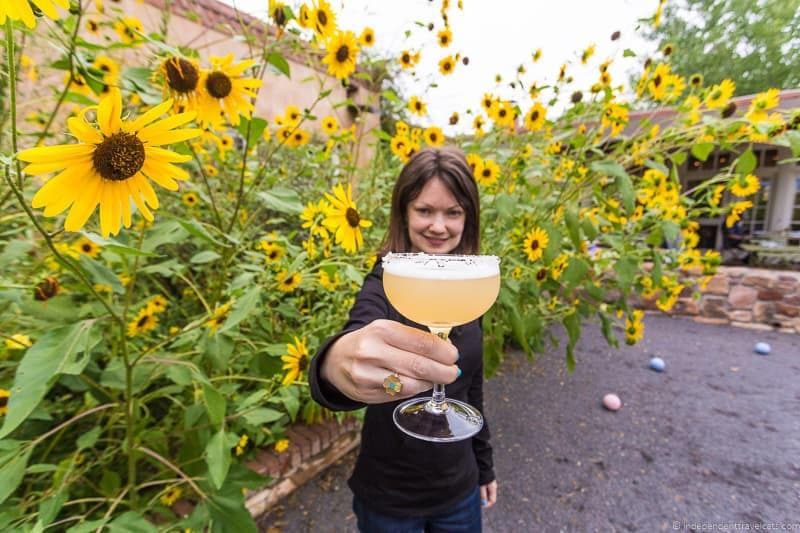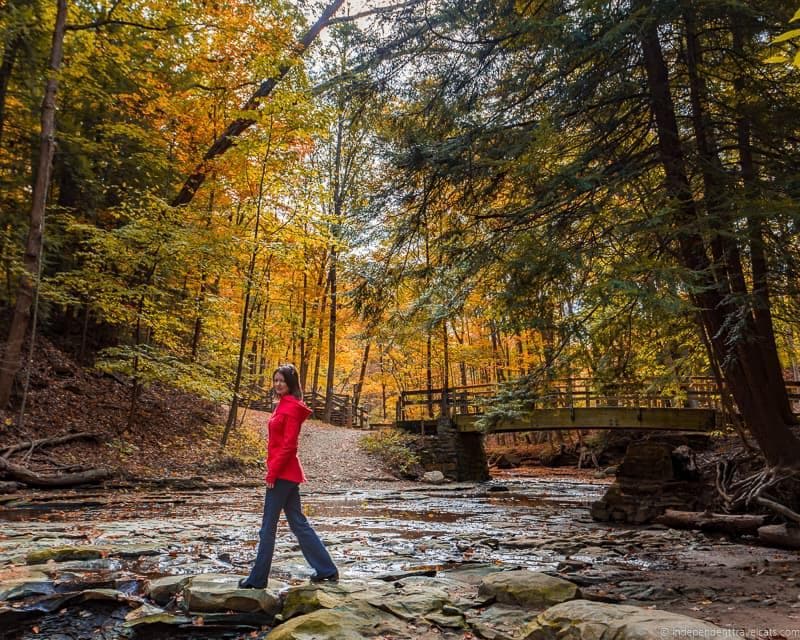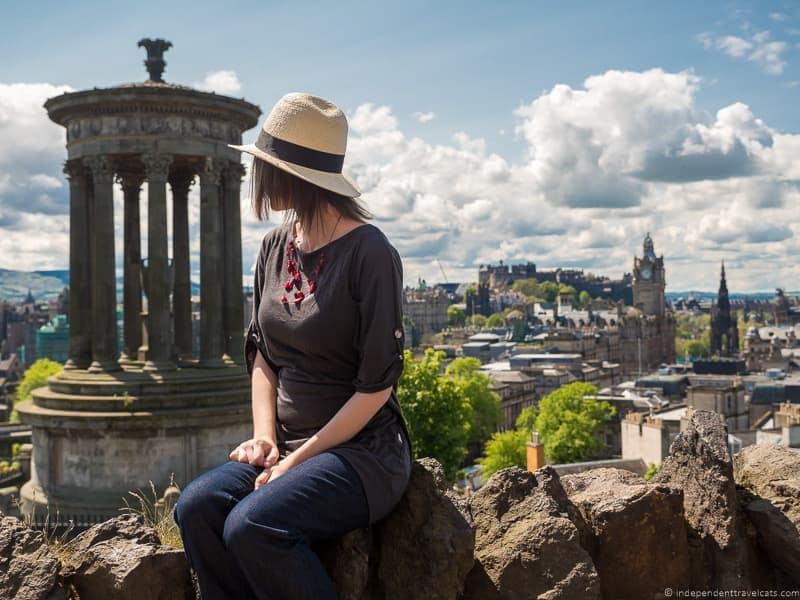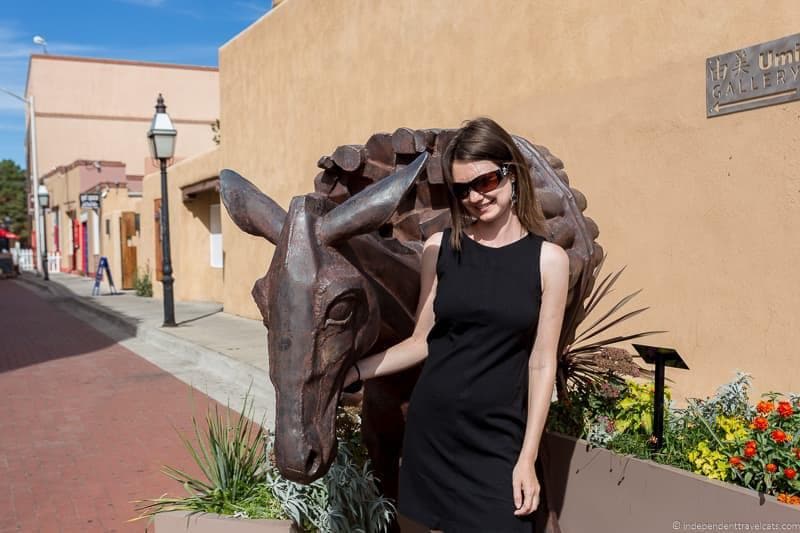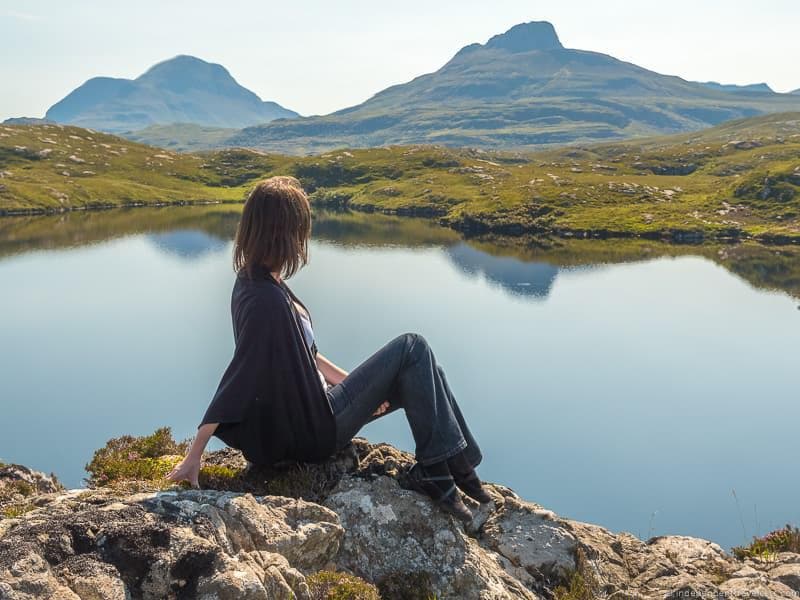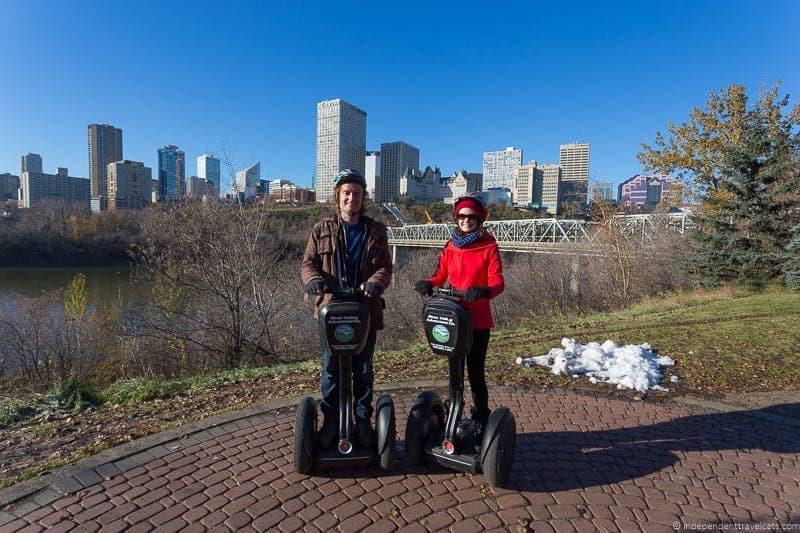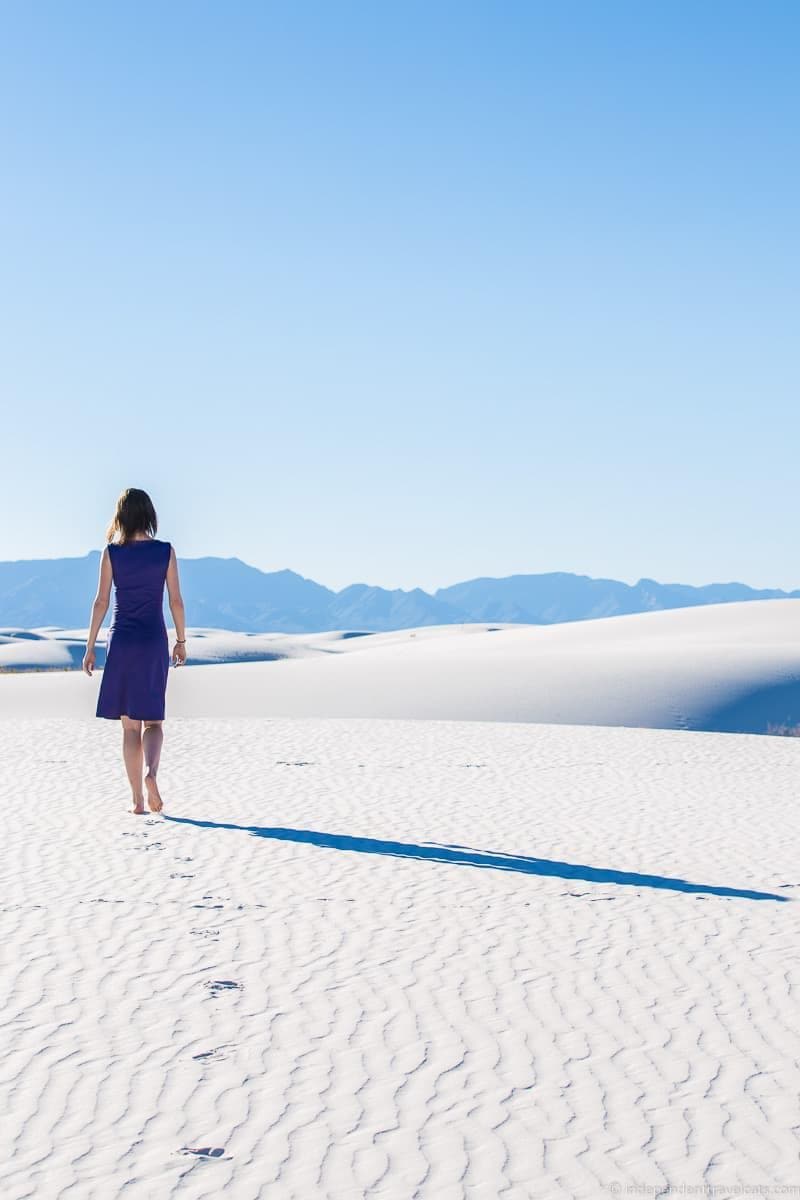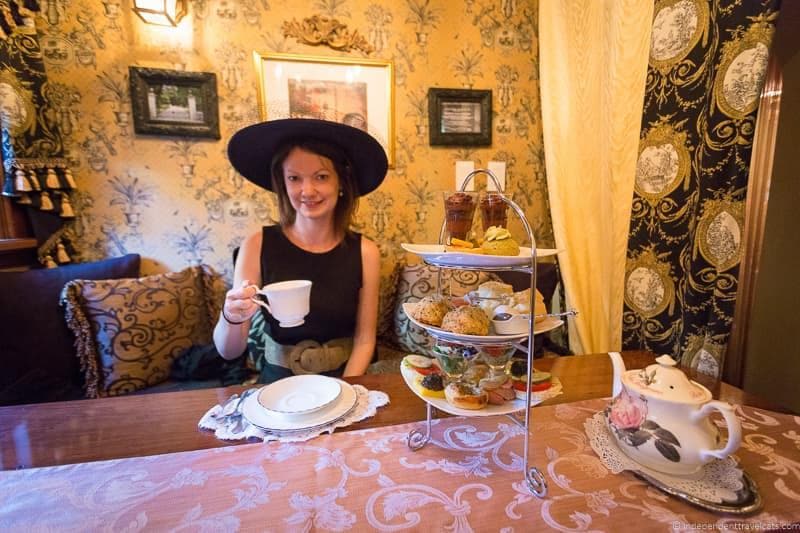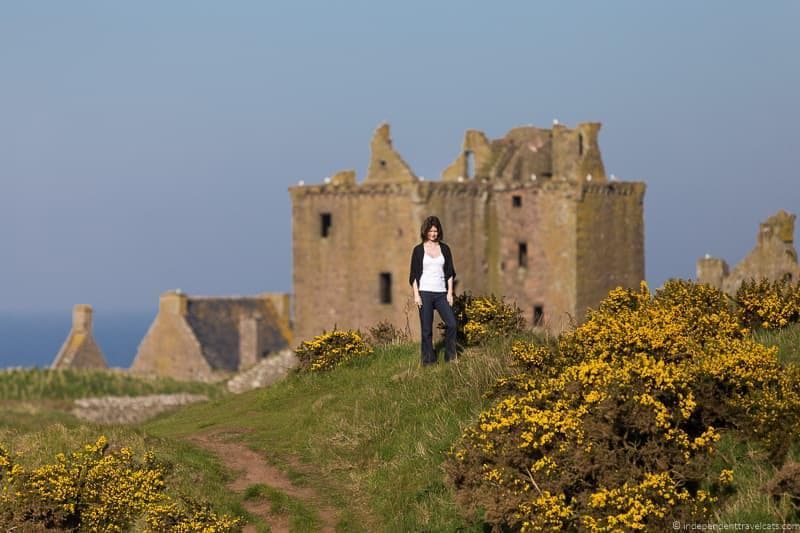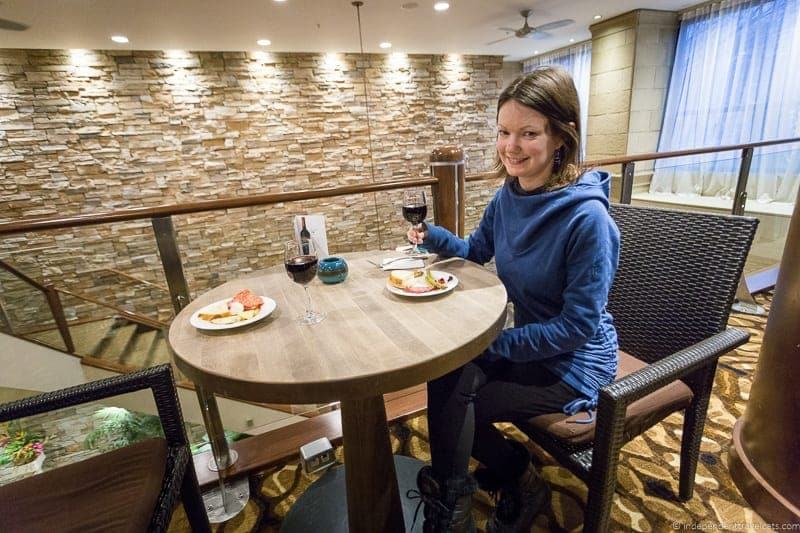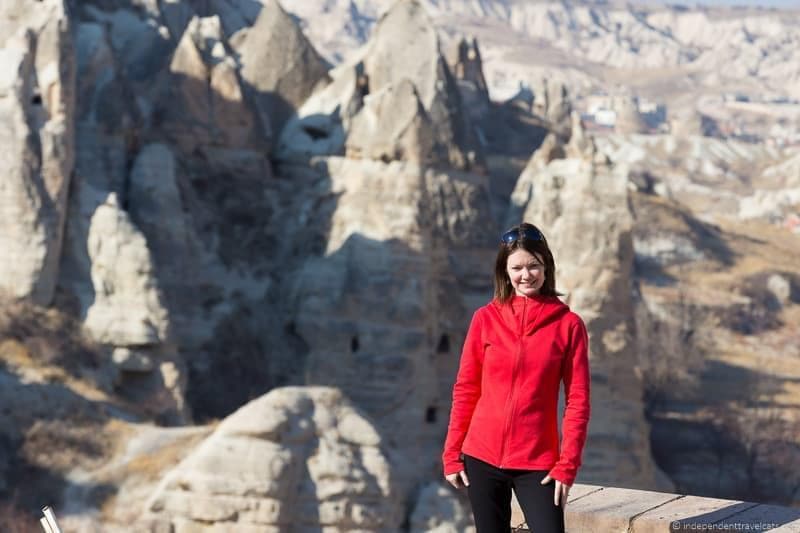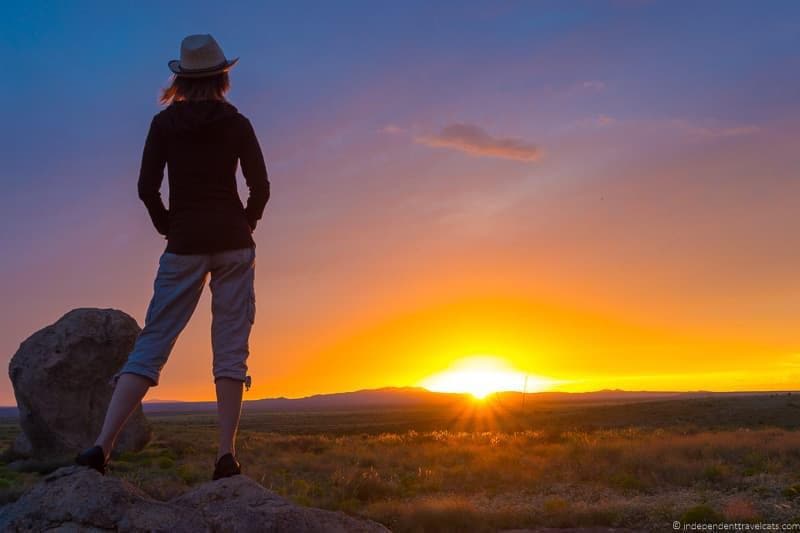 If you want to see more photos of women wearing FIG Clothing, you can check out the #FIGtravel Instragram feed. This is also a great way to explore what pieces may look best on you.
FIG Clothing Giveaway
I am very pleased to say that FIG Clothing has kindly agreed to give away $250 CAD worth of FIG Clothing plus free shipping to one reader within the U.S. or Canada (I am sorry to my readers residing elsewhere). Keep reading for how to enter the giveaway and all the giveaway details.
Giveaway details: All readers must enter the Rafflecopter widget to be eligible for the giveaway. The only thing necessary to enter is to tell us which FIG clothing item (s) you'd like to order if you won the giveaway.
The Prize:
$250 CAD (retail) in FIG Clothing and free S&H within the U.S. or Canada
Winners will be randomly drawn with 1 winner receiving $250 CAD of FIG clothing based on the available inventory on the FIG Clothing website (http://www.figclothing.com) plus FREE Shipping and handling on one order to any address within the United States or Canada. This $250 CAD voucher must be used in a single order and can't be combined across multiple orders. There is no expiration date for claiming the prize.
The value of the giveaway is CAD $250. Applicants must be 18 years or older, have a valid email address, and have a valid mailing address within the United States or Canada.
Winners will be contacted by the email provided (so please use an email to enter that you check regularly); if a winner does not respond to email within 72 hours, another winner will be chosen. The winner will be contacted via email by myself and then the chosen FIG order will be mailed directly by FIG Clothing to the winner's postal mailing address.
The giveaway will end on April 7, 2017 at 12:00am EST. All entries will be checked for validity. Good Luck and do let me know if you have any questions!
**GIVEAWAY IS NOW CLOSED. CONGRATS TO OUR WINNER KATHY C. of Minnesota!**
Have you tried FIG Clothing? What do you look for most when buying travel clothing? As always feel free to ask me any questions about my experiences with FIG Clothing!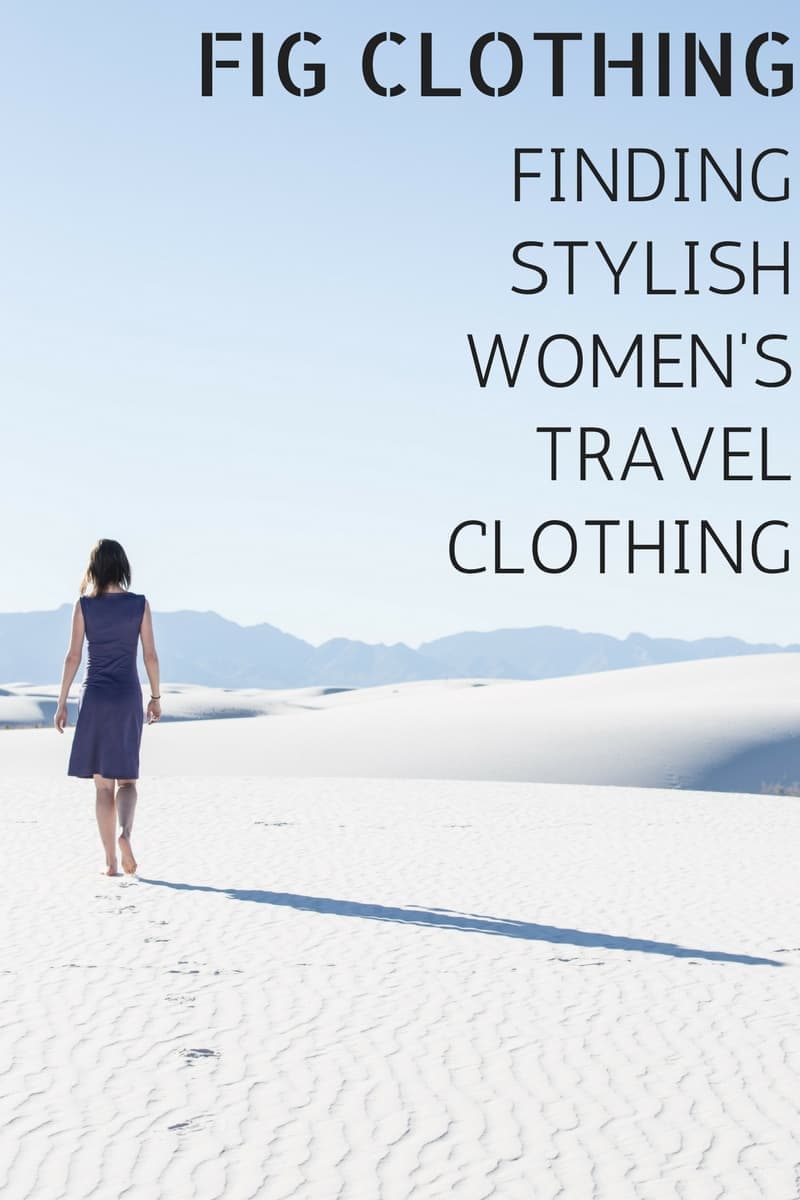 **Disclosure: I have worked with FIG Clothing as an ambassador for the past year and have received free travel clothing and discounts as part of that ambassadorship. However, as always, this article contains only my own honest thoughts and opinions. You can read more in our Ethics Code about how we accept work.**