Mirrorless cameras are considered by many to be the perfect travel camera as they offer great image quality and functionality, but are lighter and more portable than DSLR cameras. We've put together a detailed and helpful guide to the best mirrorless cameras for travel.
As professional travel photographers, we'll help you decide if a mirrorless camera is a good choice for you, provide advice on how to choose the best mirrorless camera, and share a list of the best mirrorless cameras currently available across various price points. We also give some advice on how to make the most of your new mirrorless camera and tips for protecting it while you are traveling.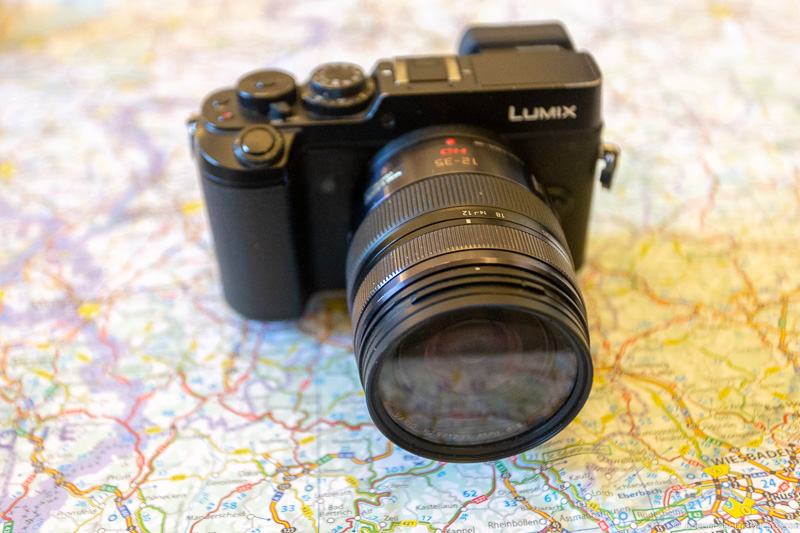 Choosing a Mirrorless Camera for Travel Photography
Before we go through our suggestions of the best mirrorless cameras for travel photography, we wanted to do a quick "mirrorless camera 101", so you understand what a mirrorless camera is, how it differs from other types of cameras, and why you might want to consider this sort of camera for your travel photography needs.
What is a Mirrorless Camera?
A mirrorless camera is similar in many ways to larger SLR or DSLR cameras, but as the name suggests, it doesn't have a mirror inside.
To explain what difference this makes, it's worth understanding what an SLR is. An SLR, or single lens reflex camera, is a common camera design that has been around for decades. When digital sensors replaced film, the design of cameras remained largely the same. The main difference being that the film inside the camera was replaced by a digital sensor, and the letter "D" for digital was attached to SLR, to make it a DSLR.
Both SLRs and DSLRs have a mirror inside them. This reflects the light coming in through the lens and up to the camera's optical viewfinder, which is the part of the camera you look through to compose the image. When you press the shutter button to take the image, the mirror flips up and the light passes through the shutter curtain and onto the sensor.
A mirrorless camera, as the name suggests, removes this reflex mirror. This means that the camera can be smaller, as the mirror mechanism takes up a fair bit of space and adds a bit of weight. It also means that you can't have an optical viewfinder in a mirrorless camera, as there's no device to direct the light.
In a mirrorless camera, the imaging sensor is exposed to light directly when the shutter is open. This allows you to have a digital preview of your image through an electronic viewfinder and/or a rear liquid crystal display (LCD) screen. This allows you to see on the screen exactly what the image you capture will look like.
Otherwise, a mirrorless camera is quite similar to a DSLR in terms of features, from interchangeable lenses through to having larger sensors and capable performance.
It's worth pointing out that smartphone cameras, compact cameras (aka "point and shoot cameras), and action cameras like GoPros also do not have flipping mirrors inside of them. However, the term "mirrorless" is used specifically for a type of camera that is similar to DSLR, but without the mirror or optical viewfinder feature, but is otherwise similar in terms of features and performance.
Is a Mirrorless Camera the Same as a Micro Four Thirds Camera?
A Micro Four Thirds camera is a type of mirrorless camera. The term Micro Four Thirds refers to the size of the sensor inside the camera. So whilst all micro four thirds cameras that we know of on the market today are mirrorless cameras, not all mirrorless cameras are micro four thirds.
Mirrorless cameras come with a variety of sensor sizes, which include micro four thirds, APS-C, full frame, and even medium format.
The size of the sensor inside the camera affects both performance and image quality. As a general rule of thumb, the larger the sensor, the larger the camera, and the better the camera will perform in lower light. Of course, there are exceptions to this rule, and different cameras featuring different sensor technology manufacturing techniques will perform differently.
Is a Mirrorless Camera the Right Type of Travel Camera for Me?
Mirrorless cameras came about in response to consumer demand for a camera that offered great image quality and the ability to change lenses, but in a smaller and lighter package than a DSLR.
As a result, this means that for many travelers they are the perfect travel camera, as they take up less space, while still offering many, if not all, of the benefits of a DSLR.
However, they are still more bulky than a smartphone or compact camera, and are still relatively expensive. In many cases mirrorless cameras are as expensive, or more expensive, than a DSLR.
Mirrorless Camera vs. Smartphone
A mirrorless camera offers far greater image quality than a smartphone, with features including interchangeable lenses, a larger sensor, full manual controls and RAW file support.
However, the advantages come at the cost of increased size and weight, a steeper learning curve in becoming proficient in using them, and generally at a higher cost. You also need to purchase a standalone camera to use in addition to your cell phone.
Mirrorless Camera vs Point-and-Shoot Camera
Compact cameras, or point-and-shoot cameras, are for the most part designed to be a trade-off between portability and image quality. They are smaller, lighter, less expensive, and easier to use than most mirrorless cameras. You can slip most point and shoot cameras into a pocket quite easily, as the lenses collapse away.
A mirrorless camera will offer larger sensors than the majority of point and shoot camera, as well as increased manual controls, improved image quality, RAW file support, and the option to change lenses.
However, there are some high-end compact cameras available with more advanced features including manual controls and RAW file support. Take a look at our recommendations for the best compact cameras for travel if you think this might be better for you.
Mirrorless Camera vs. DSLR
Mirrorless cameras are rapidly starting to replace DSLR cameras as the go-to camera for travel photographers. This is because they generally offer the same feature set and image quality, but in a smaller package.
The key difference between a mirrorless camera and a DSLR is that a mirrorless camera does not have an optical viewfinder, instead it has a screen or electronic viewfinder. The advantage is that the electronic viewfinder will accurately represent the image you can take. The disadvantage is that powering a screen all the time takes up a lot of power, so you will generally need more spare batteries for a mirrorless camera than a DSLR.
Mirrorless cameras are also in many cases more expensive than DSLR cameras, especially at the entry level. They also generally have a smaller selection of lenses than most DSLRs.
If DSLR cameras sound appealing, you can see our guide to the best DSLR cameras for travel.
Advantages of Mirrorless Cameras
Here are the general advantages of a mirrorless camera:
Great image quality
Interchangeable lenses
Smaller and more lightweight than most DSLR cameras
Good cameras to advance one's photography skills on as settings changes instantly appear on the screen
Disadvantages of Mirrorless Cameras
Here are the main disadvantages of a mirrorless camera:
Larger and heavier than a smartphone, compact camera, or action camera
Higher cost, most mirrorless cameras are expensive and you need to invest in both a body and lenses.
More difficult to learn to use than a smartphone or compact camera
Shorter battery life than many DSLRs
No mirror means you can get dust on the sensor more easily than a DSLR
If after reading this you are leaning more towards a point-and-shoot or DSLR camera, take a look at both our guide to the best compact cameras for travel and our DSLR camera guide, as well as our general camera guide. We also have a guide to the best action cameras.
If you are searching for a gift for a photographer (or a special treat for yourself!), you might want to check out our photography gift guide for ideas.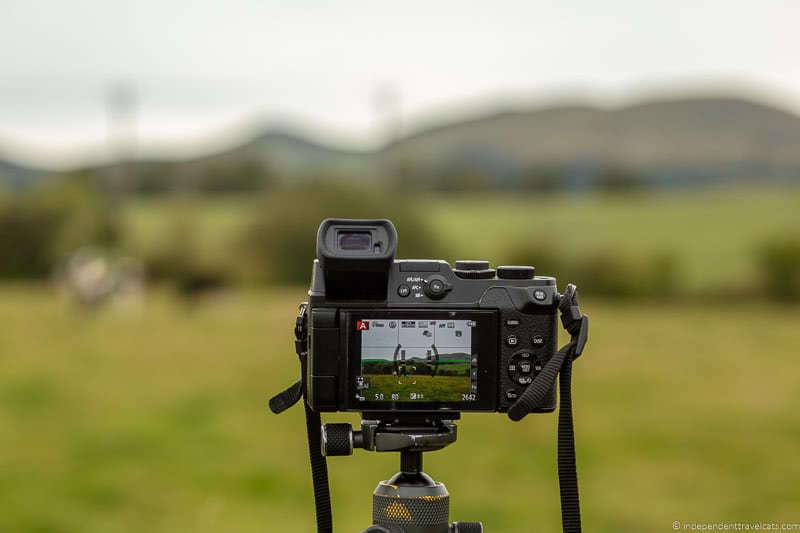 What to Look for when Buying a Mirrorless Camera for Travel
When you are shopping for a mirrorless camera (or any type of camera), it's easy to get lost in a world of technical jargon and features, and wonder which of them is actually important.
To help you out, we've put together some of the key features you should be looking out for when comparing various mirrorless camera models.
Sensor Size
The sensor inside a digital camera is a key component. This is the part of the camera which the light hits, and which saves that light information as a digital image file. It replaces the piece of film that used to sit in cameras, and reacted chemically to the light hitting it to create the exposure.
Sensors come in a variety of sizes, from the tiny image sensors inside a smartphone, through to the larger sensors inside professional-level mirrorless and DSLR cameras.
Generally, the larger the sensor, the better the camera will perform in low-light, as it is able to capture more of the available light. A larger sensor also allows for greater depth of field effects. However, a larger sensor also requires a larger camera.
In mirrorless cameras, there are three main sensor sizes. These are, from smallest to largest: Micro Four Thirds, APS-C, and full frame.
Micro Four Thirds Sensors
Micro Four Thirds (also known as MFT or M4/3) System sensors are a size of sensor that was jointly developed by Panasonic and Olympus. The imaging area of the sensor measures around 17mm x 13.5mm. This makes it 9 times larger than most compact camera image sensors. The images produced by MFT cameras are of a 4:3 aspect ratio.
APS-C Sensors
APS-C sensors are the next size up from MFT sensors, and are used in the entry-level and mid-range mirrorless cameras by the majority of manufacturers, including Sony, Canon, and Fuji. The sensor size is not absolute, but is generally within a few mm of 24mm × 16mm, meaning it's about a third larger than MFT sensors.
Full Frame Sensors
Full frame sensors are the largest sensors available (with the exception for the much more expensive and more bulky mirrorless medium format cameras that are beyond the scope of this article).
These full frame sensors are so called because the sensor is the same size as a full piece of film, 36mm x 24mm. This results in a surface 2.5x as large as an APS-C sized sensor, which explains why these sensors can capture so much more light – and also cost so much more!
Megapixels
Megapixels refer to the number of pixels that the camera captures when taking a picture. This relates directly to the size of the image, for example if an image is 4000 pixels wide and 3000 pixels high, then it will be 12 million pixels (4000 x 3000). The million is denoted as mega so this would be a 12 megapixel, or 12 MP image.
The more megapixels an image is, the larger you can print it out. For an 8 inch x 10 inch print, for example you would usually want at least a 7.2 megapixel image.
For web and social media use, usually images won't ever be displayed at larger than 2000 pixels (px) on the longest side, so even a 4 megapixel image (2000×2000) will do. For most social media use, the image is displayed much smaller than even 2000 px.
For the longest time, megapixels were the de facto marketing number that camera and smartphone manufacturers used to differentiate their products, with the theory being that more was obviously better.
Megapixels do matter, but unless you are planning on selling your photos to be printed on the side of buildings, or think you will be cropping your images significantly (this happens often in the case of wildlife photography and sports photography), then you don't need to worry about the number of megapixels.
Anything above 12 megapixels is going to be fine for the majority of the average traveler's uses.
Image Stabilization
Much of the time when out shooting, we will be holding our cameras with our hands. While this is fine most of the time, it does pose problems if there is not much light available, because the camera will need to shoot at slower shutter speeds to capture more of the light and get a good exposure.
No matter how still we try to hold our cameras, our hands will always move or shake a small amount, and that hand movement at slow shutter speeds will translate into blurry images. Blurry images are nearly impossible to fix after the fact.
To help compensate for this, most mirrorless camera manufacturers include image stabilization technologies in their camera equipment. This can be in either the lens of the camera, or in the camera body, or both. Different camera manufacturers have a wide variety of names for their image stabilization technology, but the overall aim is the same – to let you hand hold your camera at lower shutter speeds.
Image stabilization is often measured in terms of the number of "stops" of improvement it offers, for example, four stops of improvement. Each "stop" represents a halving of the shutter speed. So if you could previously shoot at 1/60th of a second shutter speed, four extra stops would be 1/60th -> 1/30th -> 1/15th -> 1/8th -> 1/4. So instead of 1/60th, you could in theory hand hold the camera at 1/4 (0.25) of a second, and not have any image blur from your hand moving.
Image stabilization is definitely an important feature, and ideally you want a camera that supports both in-body stabilization and lens stabilization for the best results.
Size & Weight of Mirrorless Cameras
If you are choosing a camera to take with you during your travels, weight and size may be an important consideration, especially given luggage restrictions. You also want a camera that you are actually going to want to pack and carry around with you on most days.
Mirrorless cameras are smaller and more lightweight than most DSLR cameras, although will take up more space and weight more than a smartphone or compact camera. The camera bodies generally weigh between about 9 oz. to 25 oz (255 grams to 700 grams), including a standard battery and memory card. The mirrorless cameras with more features generally weigh more, so they tend to increase in weight as they increase in price.
We list the weight for each of the recommended mirrorless cameras as per Camera & Imaging Products Association (CIPA) standards which includes the approximate weight of the camera body with the camera battery and memory card.
In addition to the camera body, you also need to consider the lenses you plan to use as they will add additional weight and bulk. Lenses can add a lot of of weight to your camera and some lenses may weigh more than the camera body itself.
Lens Compatibility & Availability
Since you are buying a camera that has interchangeable lenses, it is important to also consider what lenses are going to be available for the camera model that you are looking to buy.
The availability of lenses varies greatly by camera model. This is especially the case for mirrorless cameras, as they are still relatively new to the market, and so there is not the huge choice of lenses that you would get with an DSLR from a long-time manufacturer like Canon or Nikon. However, the number of lenses available for many of the mirrorless camera ranges are increasing, and many manufacturers sell adaptors so you can use older DSLR lenses on new mirrorless cameras.
It's also important to remember that for the most part, lenses are specific to the camera manufacturer, so a Sony mirrorless lens won't work on a non-Sony camera, or on a non-mirrorless Sony camera. Different sensor sizes from the same manufacture, such as Sony's APS-C mirrorless cameras compared to Sony's full frame mirrorless camera, will also have different lens options.
The specification of each camera will tell you what lens mount the camera is compatible with, which will then inform you as to what kind of lenses the camera will take. We'd suggest researching the lenses available for that specific lens mount, to be sure there are options to suit your requirements.
RAW / Manual Controls
Mirrorless cameras are advanced cameras, and as such they all come with full manual controls and the option to shoot in RAW.
However, different manufacturers offer different control systems, with various dials, buttons, and menu systems, which vary in their complexity and ease of use. Although each mirrorless camera will let you access similar settings, how you activate various features will vary by make and model.
In addition, not all mirrorless cameras have exactly the same functions, and things like back button focus for example, might be missing from some cameras. So if there are features that are important to you, make sure the camera has it, and don't assume anything!
Video Features / 4K Support
As well as taking photos, all mirrorless cameras support shooting video in some form or another. Different models of camera will support different video formats and sizes, from high definition "1080" support up to 4K and beyond.
The Canon EOS R5 for example offers 8K 30 fps raw video recording. More cameras with 8K support will likely follow.
This guide is focusing on mirrorless cameras from a travel photography perspective, but if you are interested in video, it's always worth ensuring that the camera you are buying supports the video features you are interested in.
In terms of features, image stabilization, as described above, is also something to be aware of when shooting video, as this feature can help smooth out micro jitters if you are shooting video hand held.
WiFi
We're now branching out into features that serve to differentiate camera models from each other, and you may or may not find them useful. Many mirrorless cameras for example come with WiFi, which lets you perform a variety of functions, such as remote controlling the camera from a smartphone, or transferring files. WiFi is a great feature to have if you need to pull off your photos quickly.
Features like this are usually nice to have, but they obviously don't impact image quality, so you need to decide if it's something you find useful or not.
Battery Life
In all the excitement around mirrorless cameras as the next big thing in digital photography, the fact is often omitted that mirrorless cameras often have much worse battery life than equivalent DSLR cameras. So when you are saving weight in most cases with a mirrorless camera (versus a DSLR), you do have to consider the added weight and cost of the extra batteries you are going to be carrying around.
In most cases, this is a trade-off that people are willing to make. However, it is just worth keeping in mind that most mirrorless cameras have reduced battery life, and so you will want to check the rated battery life of a camera before you buy it. Also be aware that the manufacturer's stated battery life is when in optimal conditions, so will likely be greater than the real world performance you might hope to get.
Image Burst Speed
A regularly reported specification of any camera, not just mirrorless cameras, is the burst speed. This refers to how many pictures the camera can take in sequence if you hold down the shutter button, and is usually reported in number of images per second, or frames per second (fps).
For example, a camera might be able to take four frames a second, so would have a burst of four fps. Another camera might be able to do 8fps. Usually there will also be a maximum number of shots the camera can sustain at this rate before its memory buffer fills up, and it will either stop, or slow down dramatically.
Burst rate is an indicator of the overall speed of the camera's processing ability, but is only worth really worrying about if you do a lot of action or sports photography. If you do plan to do action photography, obviously a higher number if more desirable.
Weather / Dust Sealing
Last on our list of specifications to consider is whether or not the camera offers any kind of weather / dust-sealing.
A camera with weather sealing will generally have features to help prevent water getting inside if you are out on a damp day, with various rubber seals and so on. These don't mean that the camera is water-proof, but it should withstand a bit of rain before starting to develop issues. The same seals also help dust and other particles from getting into the camera.
Weather sealing is normally found in many of the higher-end camera models. If weather sealing is important to you, make sure you also purchase weather-sealed lenses, as the whole system has to work together as a single unit to stop ingress of water or dust.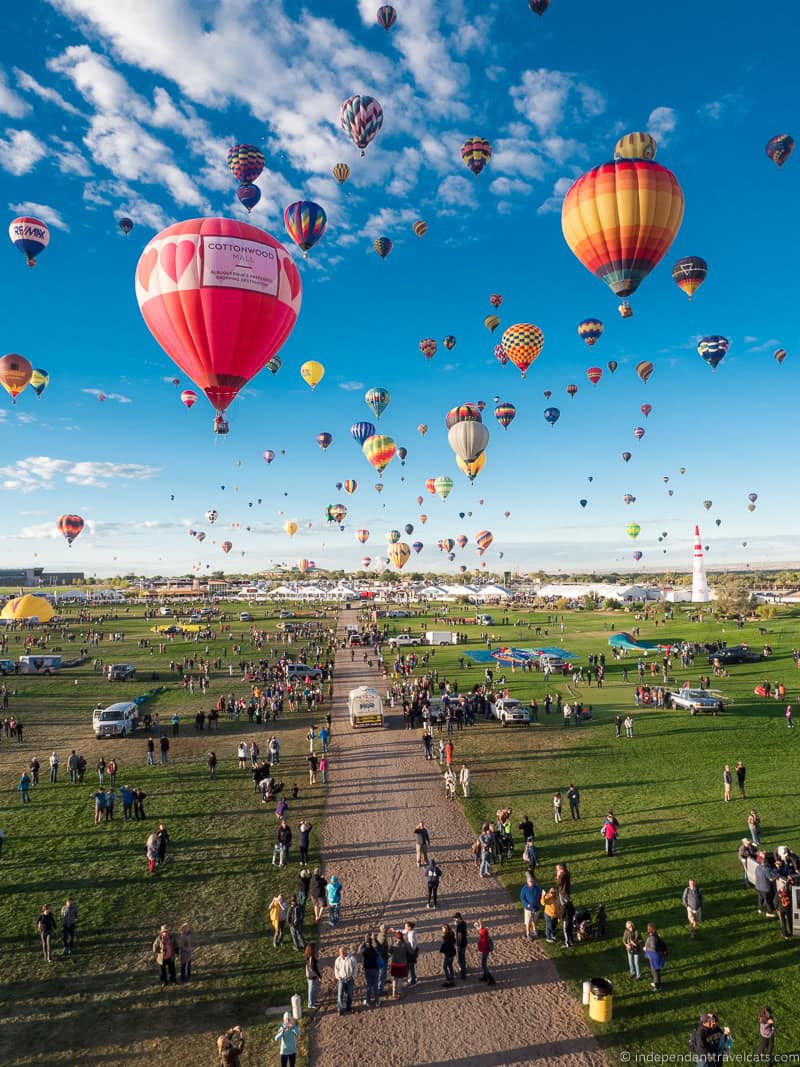 The Best Mirrorless Camera for Travel Photography 2023
Now we're going to go through what we think are the best mirrorless cameras for travel photography across a variety of price points.
These are ordered by price, from least expensive to most expensive. We'll explain the key strengths and weaknesses for each camera and why you might consider it. We've included mirrorless cameras across every budget, with a starting price of around $450.
We feel that $450 is about the minimum you will want to be pay for a mirrorless camera. Anything less than that and the quality is not likely to be very good.
If your budget is below $450, we would consider waiting and saving up for a bit to make an investment in a mirrorless camera. Or we'd recommend using a quality smartphone camera or looking at our mid and higher-end point and shoot camera options, rather than investing in a mirrorless camera that may not perform well.
If you have a lower budget, you might also consider checking out secondhand mirrorless cameras where you can often get good used cameras at a very good value. Just make sure to buy from a reputable dealer, platform, or know what to look for if buying from a private person. Many camera dealers offer warranties on used and refurbished cameras. Here is a guide to buying used cameras and photography gear.
In most cases, the price we list includes the included kit lens, as we feel most people will want to purchase a whole package. However, most of the mirrorless cameras in the list, and especially those at the higher end, can also be bought just as the body, and you can purchase a separate lens that meets your needs.
For higher end purchases especially, we'd suggest you buy body only, and we've listed the price of these cameras body only for this reason.
If you are looking for an entry-level camera, we'd recommend checking out cameras 1 to 3, mid-range 4 to 7, and for professional 8 to 13.
For suitable lenses for your new mirrorless camera, check out our guide to the best travel lenses, which has a whole section on mirrorless cameras.
Here is our list of the best mirrorless cameras for travel photography (ordered by price, lowest to highest):
With a large APS-C size sensor as found in their consumer DSLRs, the Canon EOS R100 is one of the best budget mirrorless camera options to consider for travel, and our recommendation for a mirrorless camera at the entry-level.
You get an APS-C sized 24.1MP sensor, a superb autofocus system, support for a wide range of lenses as well as built in Wi-Fi, NFC and Bluetooth.
There are a number of native Canon RF lenses available plus you can buy an adaptor that offers compatibility with Canon's wide range of DSLR lenses. It's also very lightweight at 12.56 ounces (body only). You'll get an average of 320 shots out of a single charge, which isn't too bad.
The EOS R100 isn't perfect of course. The biggest omissions are its lack of image stabilization and lack of a touchscreen, so you have to use the control buttons and dials. However, this isn't an issue in my experience, I have a touchscreen on my EOS R5 and I don't use it that often, as I find the Canon interface to generally be very easy to work with.
Overall at this price point the Canon EOS R100 camera is a great deal.
Weight: ~ 10.5 oz. / 356 g (camera body with battery & memory card)
Price: Check price on Amazon here and B&H here
Moving on to the Olympus OM-D E-M10 Mark IV, which is a very long name for a relatively compact camera. This is Olympus's entry-level mirrorless camera, which uses a micro four thirds 20.3 megapixel sensor.

It features in-body image stabilization, which is across 5-axis, and is widely regarded as being amongst the best in the market. You also get a tilting touchscreen interface, electronic viewfinder, 4K video support, 8.7fps shooting and a 360-shot battery life.
By default it comes with a 14-42mm lens, although you can also pick it up body-only for a bit less, and there's a wide choice of MFT lenses to choose from, many of which offer image stabilization in the lens as well. If you're keen on image stabilization in body, this is a great option at a reasonable price.
Weight: ~ 13.51 oz. / 383 g (camera body with battery & memory card)
Price: Check price on Amazon here, B&H here, and Adorama here
The original version of the Sony Alpha 6100, the Sony A6000, has been around since 2014 and was for a long time our recommended option for a great value mirrorless camera. However, Sony have finally discontinued it, and we now recommend the upgraded A6100, launched in 2019.
The a6100 is a lot of camera for the money. You get an APS-C sized 24.2 megapixel sensor, 11fps burst shooting, a 420 shot battery life, fast autofocus, a wide range of Sony lenses to choose from, WiFi, 4K video support, an electronic viewfinder and a 16-50mm kit lens.
It is lacking in-body image stabilization and weather-sealing, and the Sony menu system is also a bit hard to get used to. But this is a lot of camera for the money, and at this price range, this is the camera I would buy.
Note that Sony announced this camera has reached its end of production at the end of 2021. It is currently still available, but only while stocks last. A good alternative would be the a6400, which is a bit more expensive but you do get a higher resolution screen as well as weather sealing
Weight: ~ 13.96.13 oz. / 396 g (camera body with battery & memory card)
Price: Check price on Amazon here, B&H here, and Adorama here
The Panasonic Lumix GX85 (also known as the GX80 in some parts of the world) is one of Panasonic's many micro four thirds cameras, and this one sits at the more entry-level end of their lineup.
Despite being entry level, this camera is no slouch. It's particularly good for videographers, as it supports 4K video recording, and Panasonic are widely regarded as making some of the best video oriented mirrorless cameras. Other specifications include WiFi/Bluetooth, a tilting touchscreen, and up to 40fps burst shooting speed.
It'll do about 290 shots on a single charge, which ok but not great. It does however feature image stabilization, which is impressive at this price point.
It's also worth remembering that micro four thirds cameras have been around since 2008, and there's good lens compatibility between Panasonic and Olympus MFT systems, which means there's a wide choice of lenses for this camera.
Weight: ~ 13.5 oz. / 383 g (camera body with battery & memory card)
Price: Check price on Amazon here, B&H here, and Adorama here
Nikon was late to the mirrorless camera game, but they've now released a number of mirrorless camera models including full frame and DX sensor models.
The Z50 is their more entry level mirrorless camera, which features a DX sized sensor, similar to the APS-C sensor in other cameras.
It has a 20.9MP sensor, 11fps burst shooting, 4K video support, a tilting touchscreen display and an OLED viewfinder. You also get Bluetooth and WiFi connectivity, with battery life rated to around 300 shots.
If you are an existing Nikon user looking to make the leap to mirrorless, this is an excellent option. It's a great lightweight alternative to something like the D7500, and has compatibility with most of Nikon's lenses via an adaptor.
Weight: ~ 15.87 oz. / 450 g (camera body with battery & memory card)
Price: Check price on Amazon here, B&H here, and Adorama here
The GX9 is one of Panasonic's mid-range MFT mirrorless cameras. For your money you get a 20.3MP MFT sensor, a 12-60mm image stabilized lens, in-body 5-axis image stabilization, an electronic viewfinder, and a tilting touch screen.
It also offers 4K video support, WiFi / bluetooth connectivity, 9fps burst speeds, and access to a wide range of lenses beyond the bundled lens.
As with all the other cameras on the list so far, this is lacking weather sealing, which is a bit of an omission as it's predecessor, the GX8, did have that. Battery life is relatively low at 260 shots.
We own the earlier model, the Panasonic GX8, and use it regularly when we don't want to take our heavier DSLR cameras.
Weight: ~ 15.87 oz. / 450 g (camera body with battery & memory card)
Price: Check price on Amazon here, B&H here, and Adorama here
The Fuji X-T30 II is Fuji's bridge between hobbyist and professional level equipment, and it offers a lot for the money.
The X-T30 II is the fourth generation of this camera, and every iteration has improved upon the previous. You get a 26.1 megapixel APS-C sensor, tilting touchscreen, electronic viewfinder, WiFi and 4K video support. Autofocus on the version II model of this camera is also improved over previous iterations.
What impresses users is the image quality that this camera produces. It uses Fuji's proprietary X-Trans sensor, which is also found on their much more expensive cameras, and images are noted for their sharpness and dynamic range.
It also has a lot of dials you won't find on other cameras, which makes it appealing to lovers of "retro" styled gear, but also means it's very easy to adjust settings on the fly. It is missing weather sealing, and in body image stabilization but battery life is OK at 380 shots, and it will shoot at up to 30fps.
If you want a more traditional mode dial interface, check out the Fuji X-S10 which offers similar specifications but with the addition of in-body stabilization.
Weight: ~ 13.4 oz. / 378 g (camera body with battery & memory card)
Price: Check price on Amazon here, B&H here, and Adorama here
The Sony Alpha A7 II is the first full frame mirrorless camera in our list. For years Sony has been at the top of the full frame mirrorless camera heap, although in 2018 models were also released from Nikon, Panasonic and Canon.

The Alpha a7 II, as the name suggests, is the second version of the a7, and it was released in 2014. Two newer models have since been released, but the a7 II still offers a great feature set at a remarkably competitive price point.
For your money, you get a weather sealed, full frame camera that supports 5fps shooting, in-body 5-axis image stabilization, an electronic viewfinder, and excellent image quality and low-light performance. There are also a good selection of lenses from Sony, including the 28-70mm lens the camera comes with. If you don't want the lens, the camera is available at a lower price body only.
It's lacking 4K video support, only going up to 1080p video, and there's no touchscreen. Battery life is 270 shots if using the EVF, which is quite poor, although that large sensor does suck a lot of power. At this price though, this is a steal for a full frame camera.
If your budget stretches to it, consider the 2018 a7 III or the 2021 a7 IV.
Note that Sony discontinued production of the a7 II at the end of 2021. We think it's a great deal if you can find it, but it's only going to be available while retailers have stock. `
Weight: ~ 16.72 oz / 474 g (camera body with battery & memory card)
Price: Check price on Amazon here, B&H here, and Adorama here
Canon was a bit late to the mirrorless full frame party, but as of late 2018 they have started to release their "EOS R" range.
Released in 2019, the EOS RP is the budget full frame model, and we think it makes for a fantastic choice for travel. You get a full frame sensor in a remarkably lightweight body, which is also weather resistant. There's a touchscreen that flips out, WiFi and Bluetooth connectivity, and that full frame sensor offers 26.2 megapixels.
Even better though, is that if you are an existing Canon user, there's a lens adaptor which means you can use all your existing EF and EF-S Canon lenses with the camera, meaning you don't have to re-invest in all new lenses.
Naturally, at this price point for a full frame camera, there are some concessions. There's no in-body image stabilization, and it will also shoot at up to 5fps burst rates. However, for the money, this is an excellent option.
If your budget will stretch to it, you might also consider the EOS R8, a newer camera which offers improved autofocus, a greater ISO range, improved video, far faster burst shooting in electronic shutter mode (40fps) and a slightly improved battery life.
Weight: ~ 17.1 oz. / 485 g (camera body with battery & memory card)
Price: Check price on Amazon here, B&H here, and Adorama here
This mirrorless camera for Canon was launched in 2022. It has a number of features that make it an excellent choice for a mirrorless camera for travel.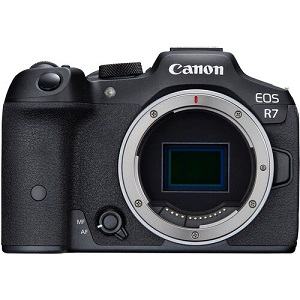 At the heart of this camera is a 32.5MP APS-C sized sensor. That is fully image stabilized, and it supports shooting at 15 frames per second (mechanical) and a staggering 30 frames per second (electronic).
Perhaps the most impressive feature though is the autofocus. This can identify and track a range of subjects, including animals and birds. I have used this system extensively and it is amazing how well it can lock onto even a fast moving subject to enable you to get sharp shots every time.
You also get a touch-enabled flip screen, Wi-Fi and Bluetooth connectivity, and compatibility with a massive selection of Canon lenses. Battery life is up to 660 shots, and the camera is weather sealed. The weight without a lens is also good at 612g/ 21.58oz.
Weight: ~ 21.58 oz. / 612 g (camera body with battery & memory card)
Price: Check price on B&H here, and Adorama here
The Nikon Z6 is one of the new models introduced by Nikon to compete in the full frame mirrorless camera market. The Z6 is the more budget option compared to the more expensive Z7, but it still a solid choice, particularly for those of you who are long time Nikon users as the interface will be easy to use, and it offers compatibility with existing F-mount Nikkor lenses when using the Nikon adaptor.
The Z6 offers full weather sealing, in body image stabilization, 4K video, a 24.5MP sensor, 12fps burst shooting capabilities, a tilting touchscreen, bluetooth and WIFi connectivity. A very capable full frame mirrorless camera option.
Note that an updated version of this camera, the Z6 II, has been released. However, the changes are not that huge so the original model should work for most people and is generally available at a slightly lower price point.
Weight: ~ 23.8 oz. / 675 g (camera body with battery & memory card)
Price: Check price on Amazon here, B&H here, and Adorama here
It took Canon a long time to release a camera capable of competing with Sony's high-end full-frame mirrorless cameras, but in July 2020 they did just that. Canon's latest full-frame mirrorless cameras now offer two of the most powerful mirrorless cameras on the market.
The Canon EOS R6 and Canon EOS R5 offer a range of features previously not seen in Canon's mirrorless cameras. The main addition is in-body image stabilization, meaning Canon can now compete with similar cameras from Nikon and Sony.
In 2022, a new model of the R6 was released, the R6 Mark II. This features improved battery life, a slightly larger sensor, and a much faster burst shooting speed compared to the original R6. It also retails at the same original MSRP of the R6, so would be the camera we recommend.
For most travel photographers, the lower-priced Canon EOS R6 Mark II is the better option than the R5. Featuring a 24.1 MP full-frame sensor, tilting touchscreen, weatherproof body, 5K video support, 700 shot battery life, WiFi and Bluetooth connectivity, up to 40fps burst shooting, and superb low light performance, this is a truly great bit of kit.
If you are also interested in doing a lot of video, then we'd also recommend considering the Canon EOS R5. The Canon EOS R5 offers more powerful video features, including 8K video support, has a more robust build, and slightly higher resolution screens.
However, you'll have to weigh the pros against the much higher price point. You can see our full Canon EOS R5 review here, which covers a lot of the features of the R6, to see if it might be the camera for you.
Weight: ~ 23.6 oz. / 670 g (camera body with battery & memory card)
Price: Check price on Amazon here, B&H here and Adorama here
Sony led the way for a long time with their full frame mirrorless cameras, with Nikon and Canon not releasing their first models until late 2018. Meanwhile, Sony is on iteration four of their popular a7. This was released in late 2021, and is available for pre-order.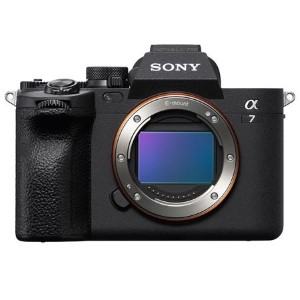 The Sony Alpha a7 IV is a full frame mirrorless camera that improves upon its predecessors in a number of ways. First, it includes a new 33MP sensor, a step up from the 24MP sensor on previous models.
This is paired with a faster and more accurate autofocus system, with support for human, animal and bird eye tracking. The image stabilization feature has been slightly upgraded as well.
Compared to the A7 II, it offers silent shooting. A common complaint about previous Sony cameras was that they could be quite loud when taking photos. It also has improved battery life, up to 610 shots with the screen.
Other features include 10fps burst shooting (double the a7 II), a fully articulating touchscreen, and a weatherproof body. For the money, this is definitely one of the best mirrorless cameras out there!
Weight: ~ 23 oz. / 658 g (camera body with battery & memory card)
Price: Check price on B&H here, and Adorama here
**You can also see all the mirrorless cameras we recommended above in a single page on Amazon here with current prices for an easy and handy reference.**
Tips for Taking the Best Photos with a Mirrorless Camera
Hopefully this post has helped you narrow down your list of options when it comes to picking a mirrorless camera for travel. Now we want to share some tips to help you get the most out of your mirrorless camera.
Learn how to compose a great photo
Whichever camera you ultimately decide to use, be that a smartphone, mirrorless, point and shoot or DSLR, it still remains just a tool for taking photos.
However technologically advanced that tool may be, the main ingredient in a great photo is you, the photographer. Which means you need to understand how to take a great photo. All the technology in the world can't make up for a poorly composed photo.
Composition is all about putting together a great photo that clearly illustrates your subject to the viewer. It requires you to think about things like subject placement, techniques like the rule of thirds, use of different colors, and placement of elements like leading lines.
Discussing the basic elements of composition is a whole post in itself and you can check out our full guide to photography composition for some ideas on how to compose a great photo.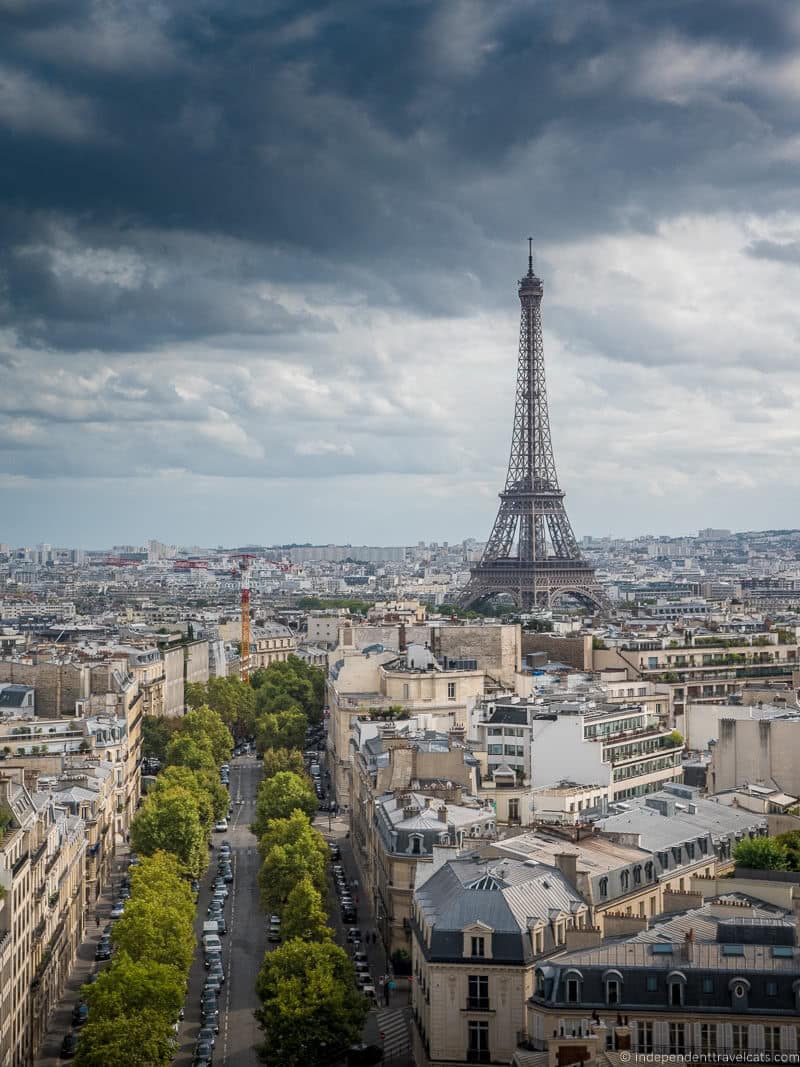 Learn how to use your mirrorless camera properly
Over time, cameras have become more and more advanced, with multiple features, buttons and options to deal with. Mirrorless cameras are certainly no exception to this rule, packing a lot of technology into a relatively small form.
We think it's really important that if you are going to invest in an advanced camera, that you learn how to take full advantage of it. Buying a mirrorless camera and then leaving it in auto would be a mistake, as you will never truly reach the full potential of the camera system. Whilst you will likely get decent photos most of the time using Auto, there will be times and situations where you camera is going to underperform and you'll get poor quality photos.
If you learn how to take full control of your camera, you can learn to get great photos in almost any situation. It's not as hard as you might think, and just requires you to spend a bit of time learning the basics of how a camera works.
A good first step is to read the manufacturer's book associated with your camera. This may come in paper form with your camera, but if not, you should be able to find it online. Learn about all the buttons and settings for your camera so you know what it can (and cannot) do.
We have a beginner's guide for how to use a mirrorless camera that can help walk you through the main functions, settings, and accessories for your new camera.
Ultimately, you want to know how to control each setting of your camera yourself, including shutter speed, aperture and ISO, as well as the various focus modes and burst modes that your camera might offer. Learning how to quickly switch between various modes and settings, and anticipating how the camera needs to be set up for your next shot can be the difference between getting the shot, and missing it.
It's also important to understand the limitations of your particular camera, whatever those might be. Mirrorless cameras are pretty good, but they aren't going to be perfect, and your particular camera might have difficulty focusing in low light for example. if you are aware of the limitations of your camera, then you can work around them (switching to manual focus for example), to be sure you don't miss the shot.
Learn how to edit your photos
As far as we know, every mirrorless camera on the market shoots in RAW (see our guide to RAW in photography here). They also let you shoot in JPEG plus RAW if you want to capture images in both formats.
RAW gives you a lot more control over the final look of your images, but it does require you to spend time editing your photos. A RAW file is similar to a film negative and it needs to be turned into a usable file format, like a JPEG.
For editing, we recommend investing in editing software like Adobe PhotoShop Lightroom. This does have a bit of a learning curve, but will let you get the best out of the photos that your camera produces.
There are free editors online that can handle RAW files that you might want to get started with and you can see a full list of photo editing software here. Once you get more comfortable, we eventually recommend using a more powerful software like Lightroom.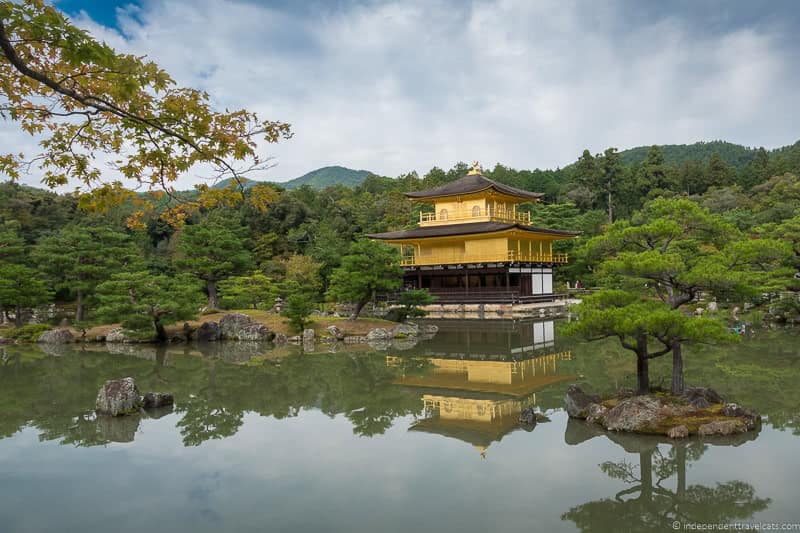 Consider getting some mirrorless camera accessories
When you buy a mirrorless camera, there are some basic accessories that you should consider purchasing to up your photography game.
Extra batteries. Mirrorless cameras in particular are battery hungry, and we would recommend that you buy at least one spare battery, whichever model you choose. There's nothing worse than running out of battery power half way through a day of shooting! Note that in cold weather, batteries will drain faster, and you can check out these cold weather photography tips for advice on dealing with that.
Memory cards. We recommend either one high capacity memory card, or some spare memory cards. We personally use and recommend these memory cards, but you have a lot of options.
A camera case or bag to store the camera and protect it when not in use. This is especially important for travel cameras, which can see more than their fair share of knocks! We recommend a protective case that will easily fit where you need it and can store your camera plus your most used accessories (e.g., spare batteries, cable, and memory cards). Here are some camera bag options to consider.
Lenses. The great thing about mirrorless cameras is that they have interchangeable lenses so you can always get new lenses or upgrade your lenses as you advance with your photography. See our lenses guide for tips on purchasing new lenses for your camera.
Camera and lenses can get dirty, especially when changing lenses, and this can affect image quality. We always have a couple of microfiber clothes and a blower/brush tucked away in our camera bag to wipe away that smudge or blow away a bit of lint. Just be very careful of what you use to clean your camera and optics, especially if you need to use liquid cleaner, as using certain liquids or oils can damage the coating on the glass.
If you may be shooting in bad weather or elements, you'll want to be sure to protect you gear when you are out in rain, snow, dust, sand, freezing temps, etc. This is particularly important if your camera does not have weatherproof sealing, but important even if it does as your camera can still get damaged. Depending on the situation, this may be as simple as putting a plastic Ziploc bag over your camera or it may mean buying a waterproof case or using a weatherproof sleeve.
We always recommend a decent quality and comfortable camera strap for your camera. A basic manufacturer's strap comes with most cameras, but if you don't love it, there are loads of options out there. We use and love our Peak Design straps with our mirrorless and DSLR cameras.
If you want to enhance your photography, you might want to consider a tripod. A tripod can help you shoot in low light conditions, capture better photos of yourself, do more advanced techniques, and take better couple photos when traveling. Although a bulky tripod is not ideal for traveling, you can get a foldable mini-tripod like this one that can fit into a larger purse or backpack. We have a travel tripod guide to help you explore your options.
Think about taking a photography course
Photography is definitely a skill that takes time and practice to master. From learning how to operate your camera, to mastering composition, to understanding how to edit a photo properly. Photography is a multi-faceted discipline that requires some patience and commitment.
To improve your photography, we recommend that you consider picking up a good book on photography, taking a photography workshop or course geared to your skill level, and/or doing an online photography course.
To help people improve their photography, Laurence has created an online travel photography course which allows you to learn at your own pace while getting personalized feedback. The course will teach you everything you need to know about taking better photos, from mastering your gear to editing your photos, and beyond. Do check it out, and let us know if you have any questions.
Finally, whether you decide to take a course or not, it's critically important that you practice a lot. Practice, as the saying goes, makes perfect, and this is definitely true for photography. Take your camera with you to family outings, hikes, restaurants, museums, sporting events, and even while out walking the dog. Take any opportunity you can to use it, and over time photography will become more and more natural to you, and less something you have to think about.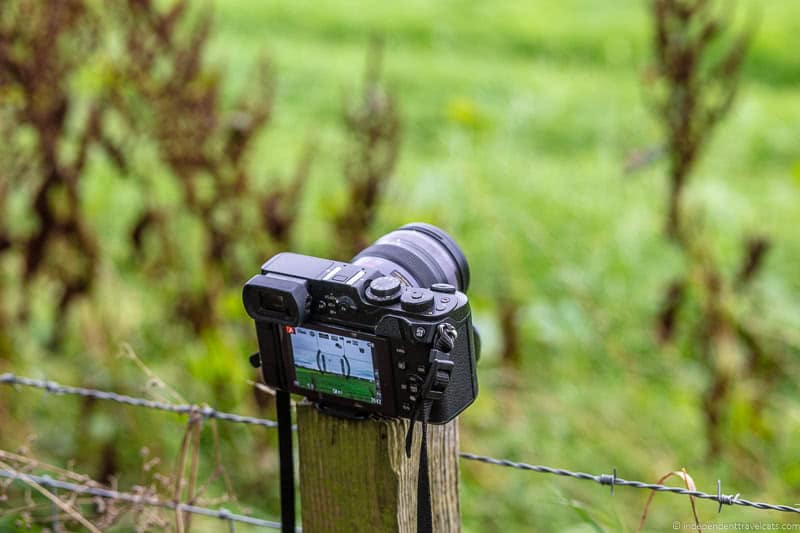 And that's it for our advice on choosing the best mirrorless camera for travel! We hope you found it useful. As always, we love to hear your feedback and questions, just let us know your thoughts in the comments below!
Interested in a new mirrorless camera? PIN this guide on Pinterest to read later: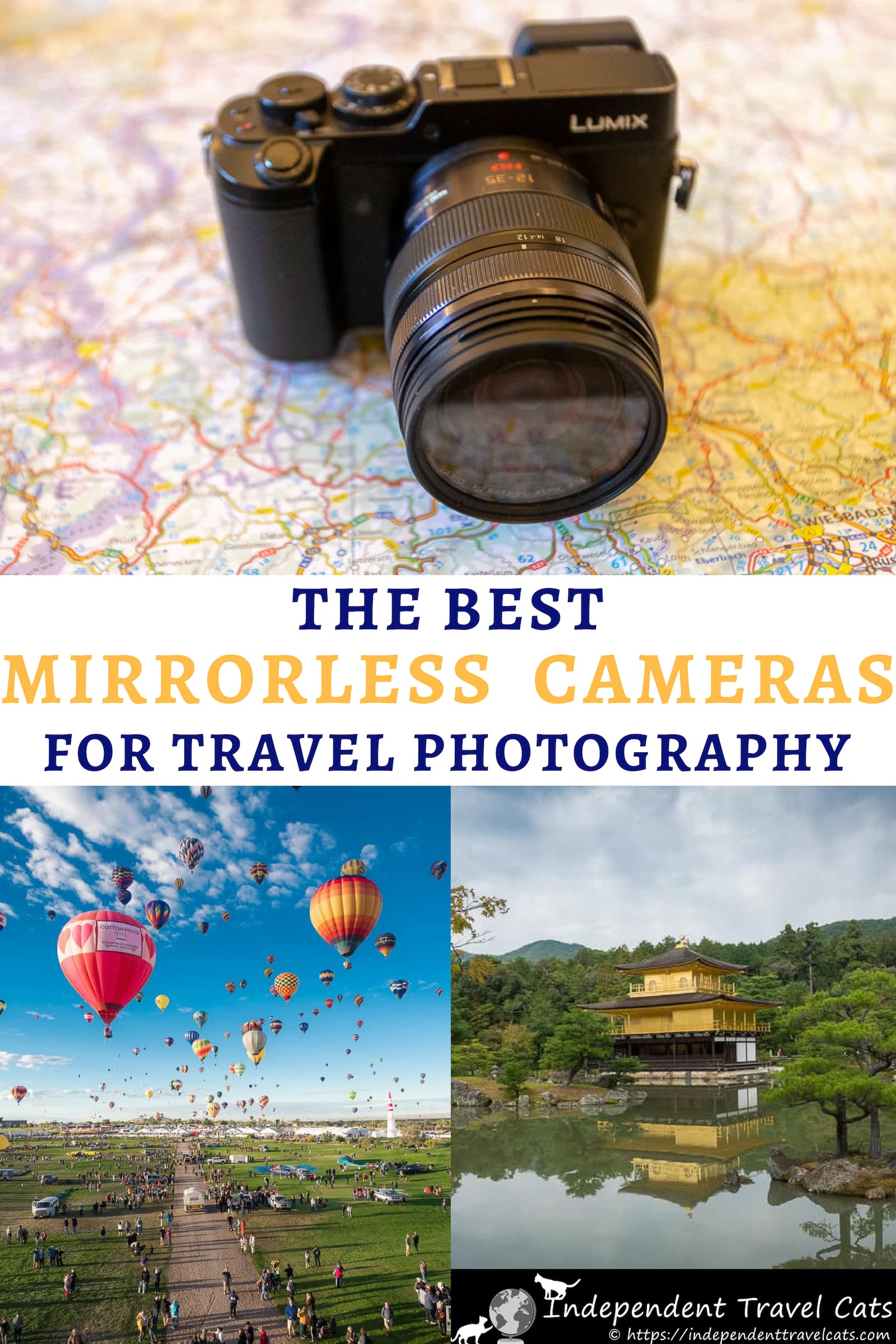 Do you have any of your own tips or advice on choosing or using a mirrorless camera? Have a question about mirrorless cameras or travel photography? If so, just let us know in the comments below!