When we're not traveling, we spend much of our time working from home which requires a lot of time spent online. Having a fast and reliable Internet connection that we can access throughout the house across multiple devices is really important.
The heart of the Internet connection in most homes is a networking device known as a router. The router connects to the Internet, and your devices (e.g., computers, smartphones, tablets) connect to the router which allows them access to the Internet. Depending on the size of your home, you may even have multiple Wi-Fi points to ensure you can get a wireless signal everywhere you need.
There's a huge range of routers on the market, at a wide variety of price points. They are definitely not all created equal. The best home WiFi router for you will depend on a number of factors.
Today, we're going to share with you some tips on what to look for when buying a new home wireless router. We're also going to share some suggested options for some of the best home WiFi routers on the market today.
We have a fair amount of experience in this area. Not only do we use and need one of these devices in our home, but Laurence has a background in IT. Before becoming a travel blogger, Laurence worked in IT as a software developer for a number of years, and has a degree in computer science. He is still very much a technology enthusiast and keeps up to date with technology developments.
We've tried a number of different home WiFi routers from a number of different brands to bring you a selection for your shortlist across a range of budgets.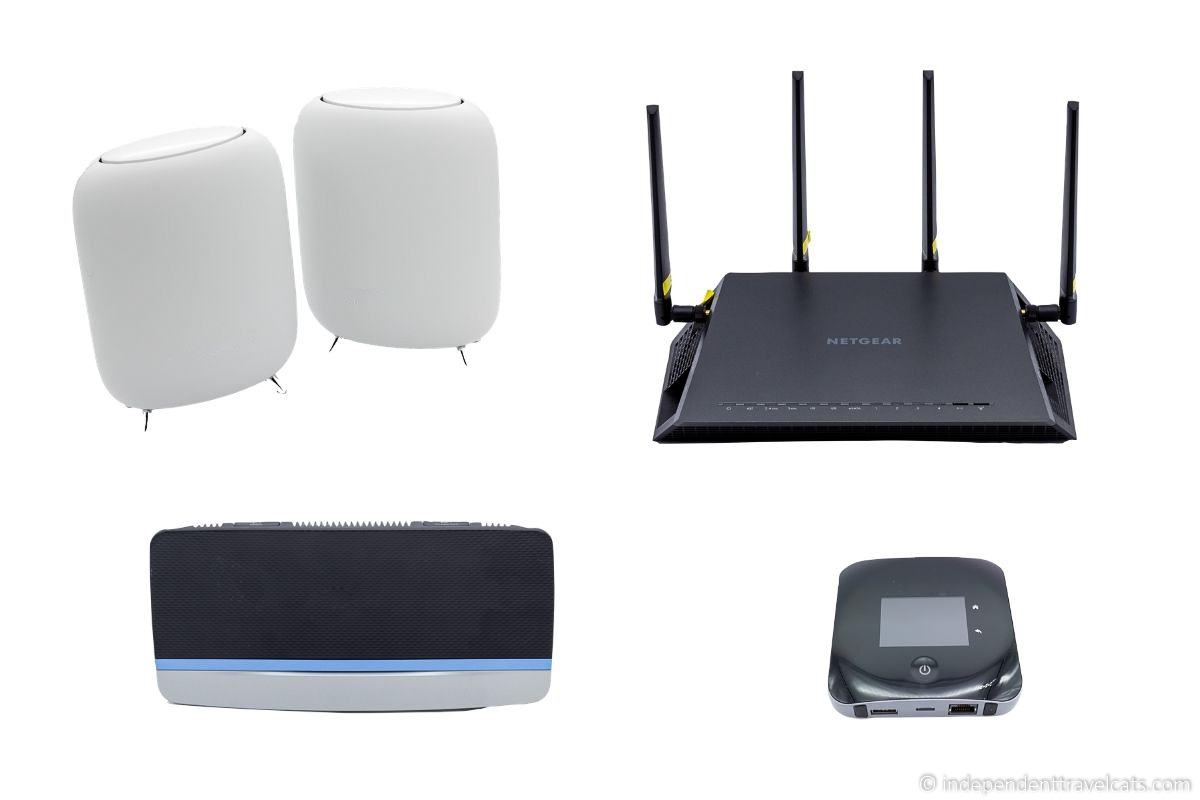 What is a Home Wi-Fi Router?
A home Wi-Fi router is a piece of networking hardware which allows you to connect your home devices to the Internet.
It does this by providing a wireless (and sometimes wired) network that your devices can connect to. The router then either connects directly to the internet via a phone line or other cable connection, or to the Internet device that your provider has given you.
It's called a router because its purpose is to route data. It routes data to and from the Internet from each of the connected devices on your WiFi network. Devices may include personal computers, smartphones, laptops, printers, smart TVs, cameras, or other connected home devices.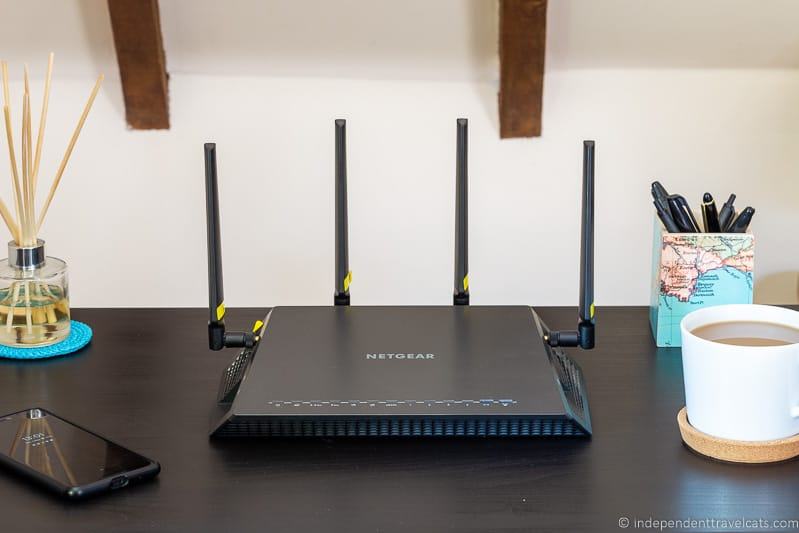 Key Features to Look for in a Home WiFi Router
Over the many years that home WiFi routers have been around, they have started to become more and more complex, offering a range of different features. During that same time, WiFi standards and speeds have also evolved.
With this in mind, we wanted to go through some of the key features you should pay attention to when buying a new router for home use, as well as why these features matter.
Wi-Fi Version
Probably the most important feature of a router is which version of Wi-Fi it supports, as this directly influences the speed and stability of your network.
This is, unfortunately, a bit of a confusing topic, but we will try to explain it as simply as possible!
First, a little history. The first commercially popular version of Wi-Fi, called 802.11b, was released in 1999. It supported network speeds of up to 11 megabits per second.
The most recent official Wi-Fi standard by comparison, called 802.11ax, was officially launched in September 2019. This supports theoretical maximum speeds of 9,600 megabits* per second (the equivalent of 9,600 Mbps or 9.6 Gbps).
I think it's fair to say wireless technology has come on a long way in those two decades! Of course, the quoted maximum speeds are very theoretical, and in the majority of real world situations you won't get anywhere near the maximum.
Unfortunately, whilst technologists are great at improving technology, they have traditionally been terrible at giving that technology names that are easy for the rest of us to understand.
Thankfully, the Wi-Fi Alliance (the folks who come up with the standards), have realized this, which means that going forward, wireless network versions will have simpler names. Each new generation of Wi-Fi will simply have a number, and this number has been retroactively applied to previous consumer Wi-Fi standards to make it simpler to put everything into a neat order.
The latest version of Wi-Fi is known as Wi-Fi 6. The previous version will be known as Wi-Fi 5. And so on, right back to the first popular consumer facing Wi-Fi 1, released in 1999. There were a number of other standards, but as they were generally not consumer focused or particularly well adopted, they have been skipped over.
Here's a table to give you a rough idea of the Wi-Fi generations to date, as well as a comparison of speeds and the technical name.
| | | | |
| --- | --- | --- | --- |
| Wi-Fi Generation | Year Released | Technical name | Theoretical Speed |
| 1 | 1999 | 802.11b | 11 Mbps |
| 2 | 1999 | 802.11a | 54 Mbps |
| 3 | 2003 | 802.11g | 54 Mbps |
| 4 | 2009 | 802.11n | 300 Mbps |
| 5 | 2014 | 802.11ac | 3,470 Mbps |
| 6 | 2019 | 802.11ax | 9,600 Mbps |
| 6E | 2021 | 802.11axe | 9,600 Mbps |
| 7 | 2024* | 802.11be | 40,000Mpbs? |
*Note the WiFi 7 standard has not been finalized, but products started to hit the market in 2023. This is quite common with new standards as the final spec is normally very similar to the draft specification, although there are risks with being an early adopter in case things change.
Over time, Wi-Fi networks have gotten faster through improving the underlying technology, increasing the number of antennas on devices, as well as by taking advantage of different wireless radio frequencies.
The most common frequency for wireless networks originally was the 2.4 Ghz band; however, this became overcrowded, and was susceptible to interference. Newer standards use the 5 Ghz and even 6 Ghz bands which are less crowded and allow for faster connections.
When looking at standards, the theoretical maximum speed is often the headline number that stands out. However, the main benefit of newer standards is actually how many devices they support. As our homes become ever more connected, we are connecting more and more devices to our routers.
Each of these devices is constantly sending information to and from the router, and as you add more and more devices to your wireless network, it can start to slow down dramatically. Which means someone streaming a high definition movie might start to notice it either drop in quality, or stop altogether.
We would recommend anyone looking to purchase a new router to look for a router that supports the Wi-Fi 6 standard (802.11ax) or Wi-Fi 5 standard (802.11ac). Ideally if you have the budget we'd recommend one that can support WiFi 6.
WiFi 6 and WiFi 5 devices are also backwards compatible with previous WiFi generations, so even if your current laptop or smartphone isn't WiFi 6 capable, your devices will still work just fine.
WiFi Speed
Most wireless router manufacturers will quote a theoretical maximum speed that their device can reach. In most cases, these speeds are the absolute theoretical maximum.
The speeds can also be somewhat disingenuous. Marketing is great like that.
For example, a WiFi 6 device might be advertised as having a maximum 3,000Mbps maximum speed. What this means is that the device can handle that much data going through it at one time, rather than sending that much data at once to one device.
Often these numbers are achieved by combining other numbers. For example, a router might have both a 2.4GHz and a 5GHz network that you can connect your devices to. The 2.4GHz network might support a maximum speed of 600Mbps, and the 5GHz network could support up to 2,400Mbps. Add those speeds together, and you get the top theoretical speed of 3,000Mbps.
To be honest, most users will never get anywhere near to needing these speeds. I just mention this so you are aware that raw speed numbers are not necessarily to be trusted. They are useful as an indicator and for comparative purposes, but don't expect to actually achieve the maximum rated speeds on one device.
If you are wondering what speed you should be looking at, we would suggest 500Mbps at the minimum. If you have a very fast home internet connection, such as a gigabit fibre connection, then you will want the WiFi router you purchase to be able to support the same speed as your internet connection, otherwise it will act as a bottleneck in your network.
Wi-Fi Security Standard
The next thing to consider is the wireless security standard that the router supports. This standard is what encrypts the data going between your device and the router, and helps protect your personal and private information.
If you have to put a password in when connecting to your wireless router, then you are already using one of these standards. Over the years, there have been a number of wireless security standards, including WEP, WPA, WPA2 and WPA3. The most common security standard in use today is WPA2, which has been around since 2004.
The latest standard is WPA3, which was released in 2018. This has not been widely adopted, but for a device to get WiFi 6 certification, it must support the WPA3 standard, so it will become more common over time. Some devices have also been updated via a software update to support the WPA3 standard, although this isn't guaranteed.
These days it would be hard to purchase a router that doesn't support WPA2 as it has been around for a long time. However, for future proofing, we would recommend buying one which supports the more secure WPA3 standard. A WPA3 router will still be backward compatible with WPA2 devices.
Wired Ports
Whilst the main feature that folks look for in a home wireless router is WiFi, it's important to remember that you can also connect some devices to a router using a wired network connection.
Many of us will not want to run network cables around our house for aesthetic reasons, but a wired connection make sense if you have devices like a desktop computer, printer, or network attached storage device near to the router location.
A wired network connection will almost always be faster and more reliable than a wireless connection. It won't suffer from interference due to other devices, and it will just work. So there are circumstances when you may want to use a wired port.
We'd suggest ensuring any wireless router you purchase has at least four wired networking ports which support speeds of at least 1 gigabit per second.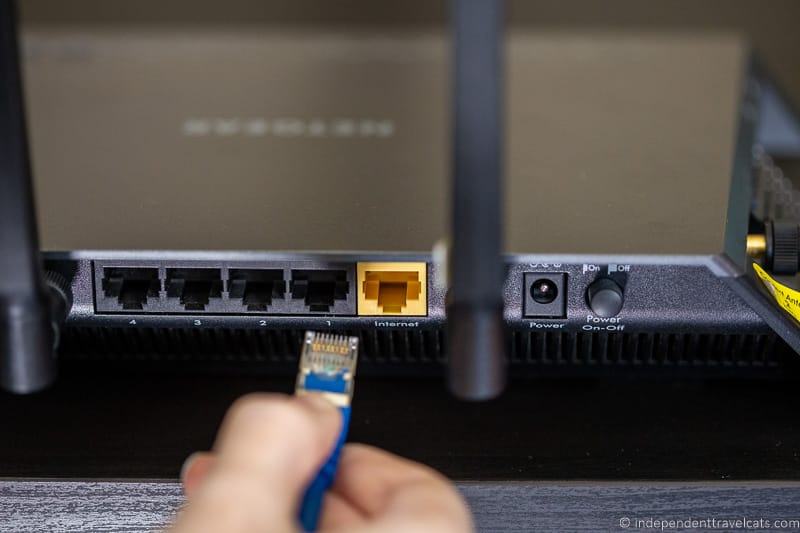 Mesh Networking Support
If you have ever tried to set up a home wireless network, you will no doubt have come across the issue of trying to ensure there's a good WiFi signal in every room you need Internet. These days most people want to have WiFi access in every room of their homes. You may even want to extend your signal out to your terrace, patio, yard, or garage.
Modern WiFi routers do have good range capabilities, but if you live in a larger property with rooms across multiple floors, you might struggle to service your whole home from one WiFi point. This will be especially the case if you have thick interior walls made from concrete or brick.
The traditional solution to this problem has been to add WiFi range extenders to your home network. These essentially create a new network access point, usually with a different network name, which works to amplify the existing WiFi network.
This solution of using WiFi range extenders has a number of issues. First, you end up with multiple WiFi networks in your home, which your devices will end up switching between. The handover is usually not seamless and it can be frustrating sometimes to watch your device trying to connect to a network with a weaker signal.
The other main issue is that due to the way that these range extenders work, they usually end up reducing the speed of the WiFi network they provide, usually to half that of the original network speed. This is because they have to use the WiFi network itself to maintain the connection between the devices.
As people have more and more connected devices, the need for a better solution has become more apparent. Thankfully, a solution is available, and it's called mesh networking.
A mesh network is a WiFi networking solution which is specifically designed for ease of use and improved wireless performance across a larger area, without the connectivity and speed issues of range extenders. You get one single WiFi network to connect to, and the handover between the WiFi points is a lot more seamless.
Many mesh networks also use dedicated frequency bands for communication between each access point, meaning networking speeds aren't impacted. This is often referred to as the "backhaul", and a well-implemented backhaul that doesn't impact your wireless network performance is important.
Note this isn't always the case, and sometimes mesh networks do suffer a drop off in speed, especially as you add more mesh points to the network. If whole home high-speed networking is important, make sure you find a system which has sufficient backhaul capability to handle every mesh point.
If you have a larger home with a lot of devices that you want to blanket in WiFi, a mesh network is a good idea. The systems usually come with one main router and then a number of satellite devices which you use to extend the network. These are normally available either as a bundle, or you can purchase them separately and add them to your network later if required. This allows you to get the correct number you need for coverage.
Note that if you have a smaller home or apartment, then you probably will not need a full mesh network. Although if you think you may be moving to a larger home in the near future, then investing in a router with these capabilities may be useful so you can extend your coverage at a later date without buying a new router.
Cost
Another aspect that is going to be a factor for most people is the cost of the WiFi router. The price is largely going to depend on two factors: how important the latest technology is to you and how large of an area you need Internet coverage. You'll pay more for the latest technology and to provide larger areas of coverage in your home.
The price range for a WiFi router generally starts around $150 and the highest priced models can be over $800.
You definitely don't need to spend a fortune on a router, but we don't recommend going much below $150 as really inexpensive models often return a poor performance. There are a lot of good options in the $150 to $350 range that should work well for most people.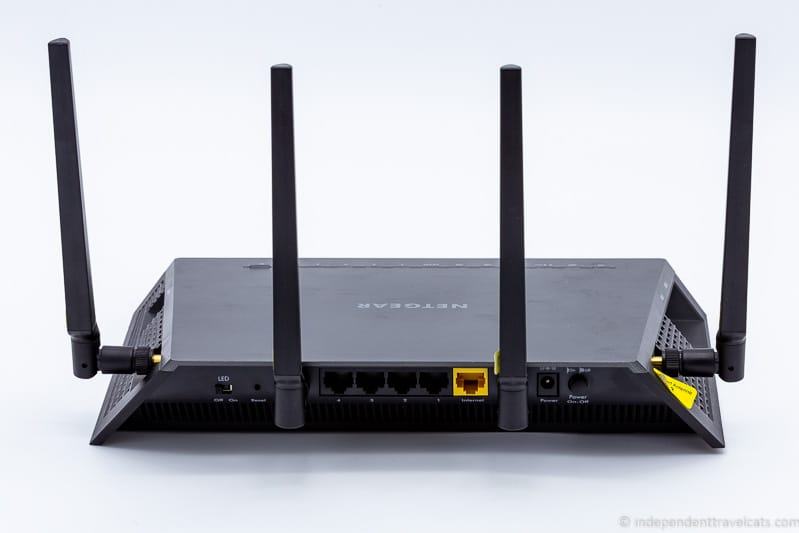 Additional Features to Look for in a WiFi Router
I would suggest that the previous features were some of the more important features to look for in a home WiFi router. However, many routers have extra features, which you may or may not find useful depending on your situation. Here are some to consider.
Guest Network
If you regularly have visitors at your home, then you may want to make sure you have a guest network option. This is particularly important for those who rent out their homes or have guests visiting through room sharing sites like AirBnB.
Depending on how your network is setup, allowing visitors to sign in through your personal network could expose personal files and information to visitors. So it best to have a guest network setup for friends and visitors.
Many wireless routers have the option for you to setup an entirely separate guest network. This will let your visitors get online by connecting to a different wireless network with a different password, without gaining access to your personal network.
QoS
QoS, which stands for Quality of Service, is a feature that many routers offer which allows you to prioritize network traffic.
What does this mean? Well, let's say you have a family, but you also work from home. Sometimes, you might need to use the Internet for an important video conference call. Obviously, you want your call to go ahead with no issues.
However, if the rest of your family chooses to spend that time streaming high definition movies, downloading game updates, or other high bandwidth activities, you might notice that your call either has quality issues or your call may drop out entirely.
You have a couple of options. You can shout at everyone to stop using the internet. This is one option, but might not be 100% effective as a lot of network activity, such as computer updates or downloads, just happens in the background.
A better option is to use a QoS service on your router. This monitors network traffic, and it can tell the difference between things like a video conference call and a file download. You can prioritize different types of traffic, so if you start to get close to your speed limit, less essential traffic is throttled so your important video call doesn't lose bandwidth and drop out.
If you plan on working from home, or often find that important applications struggle due to other users using your Internet bandwidth, a QoS feature can be a real benefit.
Parental Controls
Parental Controls are a good way for you to control internet access on your network and is obviously geared towards families with children. Parental control features on home wifi routers can work in a number of different ways.
First, they can block access to specific websites and services. This can either be done per device, so different members of your household can access different sites, or it can be done for the whole house.
In addition, some devices also offer timed controls. So for example you can set certain websites to only be accessible at certain times, and disconnect them at others. You might also be able to connect and disconnect certain devices at certain times of day. For example, you could prevent access to the Internet or certain websites during homework periods or after bedtime.
Parental Controls are definitely a useful feature for many parents. If you're working from home, you might also find them useful as a way to block potentially distracting sites during work hours.
DLNA Server Support
DLNA is an acronym that stands for Digital Living Network Alliance and is a technology to allow for seamless sharing of media files across a network.
If a router supports DLNA, it means that you can use it to share media with other devices on your network. So for example, if your router has DLNA support, you can stream your photos, videos, and music files stored on an external hard drive to the other devices on your home network.
Most smart TVs, computers, smartphones, gaming systems, photo printers, and other devices support DLNA too, so this can be a good way to share media files (e.g., photos, videos) across all your devices.
So DLNA support is a recommended feature to have when buying a new home WiFi router, but may not be a must-have for everyone.
USB / Other Ports
Many routers these days come with ports that support external hard drives. Usually these are either USB, eSATA, or Firewire ports.
If you have multiple devices on your network, and you need to share files between them, using your router as a basic network attached storage device is a good way to do this. All you have to do is plug a compatible external hard drive into the appropriate port, configure the router, and then you should have network storage.
If you do decide to purchase a router with this feature, we'd suggest picking one that supports USB 3 ports. USB 3 is the most recent standard for USB, supporting much faster file transfer speeds than USB 2.
Processor Speed
A router has to do a lot of work, especially if you connect a lot of devices to it. They are essentially a small computer which is dedicated to routing packets of data between all the devices on your network and the wider Internet.
As such, the processor, which is the essentially the "brain" of the router, plays a key role. A fast processor will be able to keep up with the demands of multiple devices.
There's no hard and fast rule regarding processors as different devices use different types of processor and design. However, you will want ideally a dual-core processor of at least 1Ghz in speed, or a quad core processor of at least 700Mhz.
More cores means the processor can handle more tasks at once. It also lets the device save energy, as each core can run at a slower speed, and cores can be selectively disabled when not in use.
VPN Support
We've written a guide to our favorite VPNs for travel, but a VPN is not only for travel. If you just want extra privacy and security for your internet use, perhaps because you're working from home, then a VPN can be a wise investment.
Most VPNs come with software that can be downloaded to your computer, smartphone, or TV. However, you can save the effort of setting up all these devices individually, as well as extend VPN protection to other connected devices on your network, by purchasing a router that offers VPN support.
If your router offers VPN support, it will usually let you enter your VPN credentials and connection information in the router configuration. All your traffic from every device on your network will then be routed via your VPN provider, giving you an extra layer of security and privacy online.
You will need a VPN provider that specifically supports this feature. Two VPN services that normally work well with home routers, have good consumer reviews, and are ones we would recommend are NordVPN and Private Internet Access.
LED Lighting Controls
Routers these days come with ever more features and connectivity options, and one way they signal to you that they are working is via a bewildering array of LED lights that flash on and off.
This can be handy when you want to see if the router is working as intended, but you might find that the lights are a little overwhelming or too bright. This is especially the case if you have to place the router somewhere like a bedroom, where the lights can be unwanted.
In our case, our home internet connection comes into our house in our bedroom, which is not an ideal place. So having the ability to dim or entirely disable the LED lights on our home router is a definite benefit, so we're not kept awake by the lights.
Ease of Use
This is a slightly less tangible metric, but it is important. Networking is not a trivial topic, and setting up and configuring a wireless network can be a seriously challenging task. So ideally you want a device that does all the heavy lifting for you, with minimal user input required so it just works.
It can be hard to tell in advance how easy a device will be to work with, but some things to look out for include smartphone apps which let you set it up, as these are often particularly simple to use.
On the flip side, more advanced users will still likely want to get under the hood and tweak settings to their hearts' content. Laurence likes to be able to get geeky with his devices.
A good wireless networking system will satisfy both users. It should be easy to use straight out of the box, but have advanced configuration options for those who want to be able to have more control over the settings.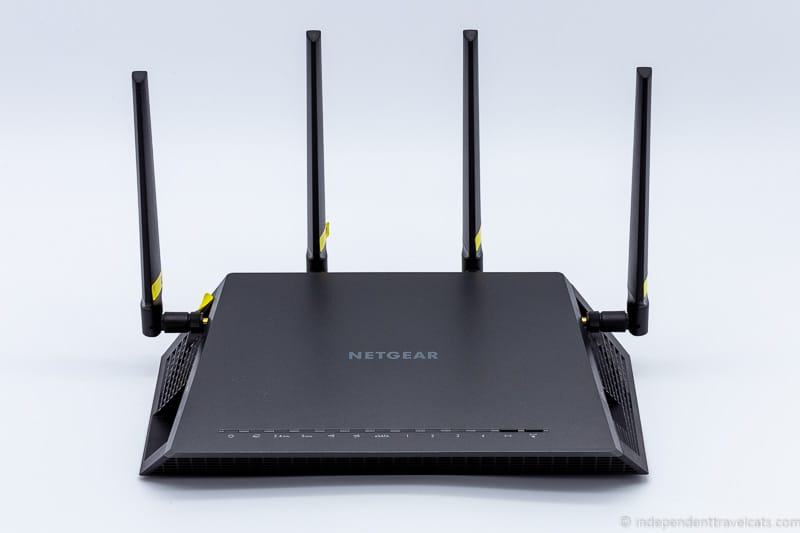 Best Home WiFi Routers 2023
We're now going to go through some home WiFi router systems you might consider. These are available at a range of price points, and come with various features to improve your WiFi speeds.
Just a note on naming conventions. Manufacturers often release a number of products under one product name. When it comes to WiFi routers, these product ranges tend to come in at a number of price points, with more expensive products usually offering more range or faster speeds. If you are covering a large space, you might need a product with these larger ranges.
In our guide, we have done our best to indicate the specific product from each range that we recommend. They are arranged in order by the approximate retail price, from lowest priced to highest priced.
Here are our top picks for the best home WiFi routers:
One thing you will likely have noticed when looking at the price of network hardware is that it tends not to be cheap. This is particularly the case with mesh networking systems, where even building a 2 or 3 point system can rapidly start to cost a good chunk of money.
Thankfully, this doesn't have to be the case. Take the Tenda Nova MW6. This is a remarkable value mesh networking system, with even the three-pack available for less than the price of what most other brands sell one unit. Of course, at such a budget price point, you might be wondering what the trade-offs are.
Well, as you might expect, there's no WiFi 6 or WPA3 support. Speeds are reasonable though, with up to 867 Mbps on the 5 GHz band and 300Mbps on 2.4 GHz, with a total throughput of 1.2 Gbps. This is powered by a single core 1 GHz chip, which is definitely lower powered than other options on our list.
Those looking for ultra-fast connectivity will likely be looking elsewhere, but most home users will find these speeds more than acceptable, and they are in line with other WiFi 5 products.
Another downside is a lack of a dedicated backhaul channel, so as you add more mesh points to the network you can expect speeds to slow down.
There are some parental controls, but these are just schedule based rather than allowing for blocking of specific sites. There are also no USB ports.
Setup is easy via the smartphone app (no web browser access). There are some configuration options, but these are not extensive, and QoS is notably missing.
Each mesh point supports up to 2,000 sq. feet of coverage, so the three unit package can cover up to 6,000 sq. feet. If you have a smaller home, you can, of course, get a one or two unit version for a lower price.
I appreciate I have listed a lot of downsides, but honestly, for most users this product will be just fine. If you are looking for a budget mesh wireless networking solution, this is certainly an attractive option. It is the least expensive mesh option on our list.
You can check the latest price here. For those of you looking for more features, you might consider the Tenda MX12, which has WiFi 6 support and a quad core processor, still at a reasonable price.
If you don't have a huge space that you need to fill with WiFi, then a good single home router might be enough for your needs. We use a GL.iNet travel router when we travel and love the features and speeds it offers.
This WiFi 6 router should give you pretty much everything you need in a home WiFi router. It offers WiFi 6 speeds up to 1.8Gbps, which are split between the 5GHz channel (1.2Gbps) and the 2.4GHz channel (600Mbps).

It also has built-in support for a VPN connection, so you can enable a VPN connection at the router level and ensure all your devices can take advantage of it. There's also built in AdGuard technology, which allows you to block internet ads and trackers across your network.
Administration is via the web admin panel, and we appreciate that GL.iNet regularly updates their products, which is not always a given in the networking space. This ensures that any recent security issues are patched.
In terms of other features, you get full WPA3 support, 5 gigabit ethernet ports, support for up to 120 connected devices and a USB 3.0 port for sharing files via an external hard drive. All in all, this is a great value option that should satisfy the needs of most users in smaller homes.
You can check the latest price on Amazon here. Note that an upgraded version, the Flint 2 GL-MT6000, has been announced but not released yet.
One of our favorite travel routers is from TP-Link, so it should come as no surprise that we also like their home WiFi products.
If you are looking for a single device rather than a mesh network, then the TP-Link Archer AX50 (also known as the AX3000 model) is an excellent choice. The Archer range from TP-Link consists of a number of devices, including the super fast AX11000 WiFi 6 device.
However, we appreciate that not everyone wants to spend hundreds of dollars on the latest and greatest technology, and instead just wants a solid well performing device that provides good Wifi coverage and a solid feature set at a reasonable price. Enter the TP-Link Archer AX50.
This is a WiFi 6 router which offers excellent performance at a reasonable price point. Speed wise, you get up to 3Gbps, split between the 5 GHz connection at 2.4 Gbps and the 2.4 GHz at 574 Mbps. This is powered by a dual core 800 Mhz processor. Coverage is good at up to 2,000 square feet, and it should be able to handle upwards of 200 devices with no issues.
There are also four gigabit ethernet ports on board, as well as one USB 3 port. Note that there is also the TP-Link AX3000, which offers exactly the same specification but has an older USB 2 port.
Configuration of the router is possible either with a dedicated smartphone app or via a web browser, and there are plenty of advanced options for power users to play with. That said, the quick setup guide is easy enough to use for novice users.
There's a powerful QoS system, parental controls, and even built in anti-virus software from Trend Micro to keep your devices safe online. VPN connectivity is also supported, and you can set up a guest wireless network easily.
Overall, this device offers fantastic value for money, all the features you are likely to need and great performance. WiFi 6 support also means you're future proofed for a good while to come. It is missing mesh networking support, but otherwise we think this is a fantastic single device solution at a great price.
You can check the latest price on Amazon here and on B&H here. As with other manufacturers, TP-Link have a range of products across different price points, but we think this will suit most home needs.
Eero is owned by Amazon, and is their mesh wireless routing system for large home networks. Given that Amazon has a line of smart home devices, it makes sense that they would have a networking product that links them all together.
There are actually quite a few eero models to choose from, as you can see on the eero store page here. However we think that for most users the eero 6+ will be a good option.
The eero 6+ offers WiFi 6 and WPA3 support. This system is available as a pack of between one and four devices, which promise coverage up to 6,000sq. feet, and is recommended for internet speeds up to 1Gbps.
This is a definite improvement over the eero 6, which offered up to 5,000 sq ft of coverage, and internet speeds up to 500Mbps.
In terms of specifications, each router is powered by a 1 GHz dual core processor. Each router comes with a pair of gigabit ethernet ports. All the devices are very small and unobtrusive, meaning they can be installed practically anywhere and not stand out, and they're powered by the universal USB-C standard.
Speed wise, the eero 6+ is competitively placed. Supporting internet speeds of up to 1Gbps means it should be enough for all but the most demanding users. Unless you have a super-fast fiber connection to your home, this should be more than fast enough for most users. If you want more speed, consider the eero Pro 6E instead.
Setup is simple enough via the associated app, which also has access to more advanced networking controls. There is also simple QoS support. You can pay for a subscription for advanced security features like ad-blocking and content control; however, this comes at quite a price and requires ongoing payment to keep it active.
The Amazon eero 6+ is missing some features that power users might want, like built-in VPN support or USB connectivity. There's also no web-based interface – everything has to be done via the app. Finally, despite being an Amazon product, the devices don't have Alexa built in, which seems like a missed opportunity. That required the Pro 6E model instead.
If you want an affordable mesh networking system that offers good performance, and integrates well with the Amazon product ecosystem, this is certainly an option to consider.
You can check the latest price on Amazon here
Another option from TP-Link for those looking for a mesh WiFi router is the TP-Link Deco X60 (Model AX3600). TP-Link have a range of WiFi 6 mesh networking products in the Deco range but we think that most users will find the balance of price and features on the X68 model to be ideal.
The TP-Link Deco X68 comes as a pack with two units, and supports 3.6Gbps speeds (574 Mbps on the 2.4GHz band, 1802 Mbps on 5GHz band 1 and 1201 Mbps on 5GHz band 2), up to 150 devices, and coverage up to 5,500 square feet.
The X68 is powered by a 1.5GHz quad core processor, which should be powerful enough for most needs, and they support all versions of WPA released to date, including WPA3.
It also has built-in parental controls and QoS features, support for guest networking, and you can add more units to expand coverage. The configuration is simple via a smartphone app, and power users will appreciate the advanced controls which let you control most aspects of the router.
Downsides are a lack of USB or other ports for connecting external hard drives or other devices, and each unit only has 2 ethernet ports. These are 1 gigabit each. There's also no built-in VPN support.
Overall, this is a well-performing and reasonably priced WiFi 6 option from a well-known networking brand.
You can check the latest price here
Google also make a range of smart devices powered by their Google Assistant technology, and they offer a home mesh networking product too. The most recent iteration of this is the Google Nest WiFi AC2200 product. This replaces the previous Google WiFi product and integrates a smart speaker powered by Google Assistant into each device.
This means that each mesh point also acts as a Google Home speaker, so you can ask it questions and get it to perform tasks, like any other Google Home product. Users who are already bought into the Google Home ecosystem will likely love this integration.
In terms of the specific product, for larger homes you can purchase the three product system, which consists of a main router and two mesh points. Coverage with this configuration is rated at up to 5,400 sq feet. Alternatively, you can just buy the router standalone and this will get you up to 2,200 sq. feet.
When examining the specs, the Nest WiFi is still on the WiFi 5 standard. However, it does support the latest WPA3 security protocol, which is a definite plus point. Under the hood there's a powerful quad core 1.4 GHz processor, and each point on the network can handle up to 100 connected devices. In terms of speed, peak performance is rated at 2.2 Gbps, split between 400 Mbps on the 2.4GHz band and 1,733 Mbps on the 5 GHz band.
The router has two gigabit ethernet ports, but no USB or other connectivity. The WifF points don't have any ethernet ports or other connectivity, but they are also smart speakers.
For setup, this has to be done through the smartphone app and it is designed to be simple and painless. There are some QoS and parental controls, support for a guest network, as well as more advanced networking control options for those who like to get into the more detailed settings.
Overall, we'd say this is a great product at a reasonable price point, even if it isn't touting the latest WIFi 6 standard. It performs well, is easy to set up, and if you were already looking for a smart speaker setup, having that integrated is a definite bonus.
If you wanted the best performance, check out the Nest WiFi Pro which supports Wi-Fi 6E and a combined speed of up to 5,400Mbps.
You can check the latest price for Google Nest Wifi on Amazon here or on B&H here
We have been using Netgear travel routers and home routers for a long time. At home, we used an earlier version of the Netgear Nighthawk router for our home internet, and it provided a solid signal across our home for years until we upgraded to a mesh network.
The Nighthawk RAXE500 AXE11000 is one of Netgear's WiFi 6E capable routers, and is designed for folks looking for a powerful single device solution for home networking. It is the fastest WIFi 6E router Netgear currently offers, with other versions also available in the range offering reduced speeds for lower budgets.
For this round up though, we'll look at the top-performing model, the RAXE500.
This WiFi 6E capable router offers a combined throughput of up to 10.8 Gbps, consisting of 1.2 Gbps on the 2.4GHz channel, and 4.8 Gbps on the 5 GHz channel and 4.8 Gbps on the 6 GHz channel. Coverage is up to 3,500 sq. feet, and it is designed to support up to 60 devices.
You also get five gigabit ethernet ports, and that all important 2.5 gigabit connection for connecting to ultra-fast home internet connections. Two USB 3.0 ports round out the on-board connectivity.
You also get WPA3 support out of the box, and the device is powered by a quad core 1.8 GHz processor. It also supports VPN connectivity on the router, as well as QoS. Configuration is achieved either via an app or web browser, where you will also find parental controls.
The main downside is its higher price. There is a security suite available, although this is a paid addon.
You can check the latest price on Amazon here.
Note that Netgear also has a WiFi 7 capable router, the RS700 BE19000. Honestly, we think that very few users will benefit from this as so few devices support WiFi 7 at this point.
Another powerful standalone router you might consider is this monster from Asus, the ROG Rapture GT-AX16000. Whilst this is primarily marketed at gamers, the technology in this router will benefit anyone looking for a high-performance device that delivers the latest technology.
This is a Wi-Fi 6E capable router, powered by a 2 GHz quad core processor. Eight antennas protrude from the router, which is definitely a device that makes a statement. It's also spectacularly fast. Those antenna work together to create four frequency bands. You get a 6Hz 4.8Gbps band, two 5 GHz bands rated at 4.8 Gbps each, and there are another 1.2 Gbps available on the 2.4 GHz band.
In total, this device can handle a staggering throughput of 16 Gbps over WiFi. Expect coverage of around 2,750 sq. feet and for up to 256 devices.
But that's not all. You also get 2 10 gibabit ethernet connections, 1 2.5 gibabit ethernet connections and 4 gigabit capable ethernet connections. Both the 10 and 2.5 Gbps connections are able to connect to the very fastest home internet providers.
So if you are one of the lucky people to have a home internet speed that is faster than 2.5 gigabit, this router will let you take advantage of that across your home.
Connectivity wise, this device also has one USB 3.2 port and 1 USB 2 port for connecting either external hard drives, or just something simple like a printer to allow for network printing.
As a gaming focused router, there are of course some game-specific optimizations. For example, the router can be configured to identify and optimize game related traffic. So just because someone in the house starts streaming a 4K movie, doesn't mean you're going to start losing your favourite online game. These QoS features are not gaming specific though – you can set up all kinds of QoS rules, and there are also detailed parental and security controls too, as well as the option to create a guest network.
Speaking of security, the device comes with a built-in security tool based on Trend Micro security software, which can help protect your network users from online threats and malicious websites. It also supports VPN credentials, allowing you to secure your whole network by putting your VPN credentials into the router itself.
Setup is achieved either through the app or via a web-based interface, and there are plenty of power networking opportunities for those who want to get involved in detailed networking configuration. And whilst this device is perfectly capable standalone, it can be set up as a mesh network with other products from Asus.
There's also support for WPA3.
Overall, if you are looking for a single device solution that offers some of the fastest speeds on the market, as well the opportunity to add mesh networking support if required, this is definitely one to consider.
You can check the latest price on Amazon here
For another high-end recommendation for the most demanding users, we're going to suggest the Netgear Orbi product line. This is Netgear's mesh networking range, and they have a number of products that fall within the line.
For future proofing and performance reasons, we're going to suggest the Netgear Orbi WiFi 6E (Netgear model number RBKE963). As the name suggests, this supports the latest WiFi 6E standards, and it offers excellent performance albeit at a high price, especially if you buy the 3-pack.
You do get a lot for your money though. The system can support up to 200 devices, and with a 3-pack it will cover up to 9,000 sq. ft, enough for all but the most gigantic of homes.
Each device has a 10Gb ethernet port, a 2.5 Gb ethernet port as well as 4 gigabit wired network ports. There are also 12 antennas in each device, four for each of the four networks.
Speed wise, the 2.4GHz network support speeds up to 1200Mpbs, the two 5GHz networks go up to 2400Mbps each and the 6GHz network goes up to 4800Mbps. So a total theoretical speed of 11Gbps, which should be able to handle pretty much any speed requirement.
The processor is a powerful 2.2GHz quad-core device, one of the most powerful options in our round up.
Other features include the option to use the 2.5Gb ethernet connection as a wired backhaul, so communication between the mesh devices doesn't impact network speeds adversely. It also supports guest networking, Amazon Alexa, and Google Assistant integration.
Setup is easy through the app, although given the power of this device, power users may be a little disappointed in the lack of some power features.
Notable missing features are a lack of USB or other ports, no QoS support, and a lack of VPN. The lack of QoS makes some sense though, this system is designed for ultra fast internet connections where you shouldn't find yourself low on bandwidth. Still, it would be nice to have.
There are parental controls and the option for a paid security addon. We feel that at this price, including the security addon might have been nice.
And that brings us to the main downside with the Orbi range in general, which is the premium pricing. This is by no means a budget-oriented system, and is in fact one of the most expensive mesh networking options on our list. Still, it works very well and is very easy to setup. If you have a larger budget and a fast Internet connection, this is one to consider.
You can check the latest prices on Amazon here
**You can also see many of the home wifi routers we recommend above in a single page on Amazon here with current prices for a handy reference.**
Which Home WiFi Router is the Best?
You may be wondering, having read through all of the above, which would be our pick of the home wireless routers. Obviously, your needs and budget will vary, but we would suggest:
If you have a larger home and want something simple and relatively affordable but still fast enough for most users, Amazon's Eero 6+ is a great option.
If budget is even more important and you don't mind a relatively unknown brand, the Tenda Nova mesh network offers fantastic value for money.
If you have a very fast internet connection at home (greater than 1Gbps), and you need to cover a large area the Netgear Orbi or Asus ROG Rapture GT-AXE16000 would both be good choices as they can take advantage of those speeds and have features that should be up-to-date for quite awhile. However, these are probably going to be unnecessary and too pricey for many consumers.
If you have a smaller home (less than 2,000 sq feet), consider a normal, non mesh solution. Wed's suggest considering a single Eero, or the excellent and feature-packed TP-Link Archer AX50.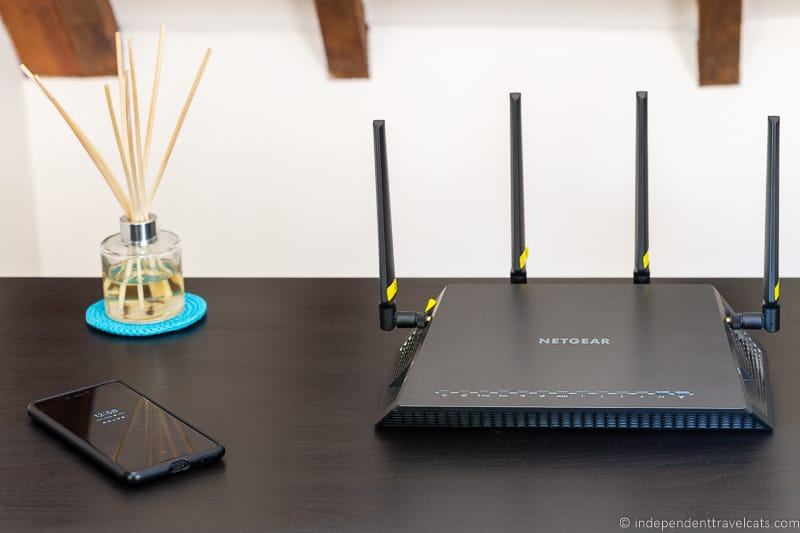 General Tips for Improving Home Wi-Fi Speeds
Now that hopefully you have an idea of what WiFi router is best for you, we wanted to share a few tips regarding setting up your new router and how to generally improve your WiFi speeds. These tips should help you get the most out of your WiFi speeds and new router.
Be Sure to Follow Set Up Instructions
The first thing to do is to follow the instructions for setting up the router. This will tell you everything you need to know, from how to plug it in and turn it on through to how to access the configuration.
The process for setting up the router and connecting your devices will vary, and may require you to use a smartphone app or web browser, but the documentation that came with it should walk you through the process.
It should also provide you with troubleshooting advice, as well as information on where to get help if required.
Place Router in a Central Location
Probably the most important decision you will make regarding your WiFi network is where you place the WiFi router.
The manual or setup app might provide tips on the best placement for your new router. More advanced routers, especially those with mesh networking points, might even offer functionality in the app that lets you measure WiFi speeds around your home. Then they will provide you with optimal placement tips for the router and mesh points.
In general though, you want to place your router in a central location in your home, not too close to concrete or brick walls, and away from metal objects. It is also ideal if it is located higher up in a room rather than on the floor. If you have multiple floors in your home, positioning it upstairs might be a better option than downstairs.
If you have a microwave in your home, you absolutely want to keep the router away from this, as it can cause interference. We'll cover this next.
Reduce Interference from Other Devices
As mentioned previously in the post, WiFi networks operate on a number of different frequencies. Some operate on the 2.4GHz frequency, whilst newer routers might operate on either 5 GHz or 6 GHz frequencies.
One of the main reasons that routers are migrating away from the 2.4 GHz frequency is that this frequency is susceptible to interference from other devices. Examples of other devices that compete for this frequency include cordless home phones, baby monitors, garage door openers, and microwaves.
If you have one or more of these devices on your network, they will definitely impact your wireless network.
Unfortunately, whilst the 5 GHz and 6 GHz frequencies suffer less from these problems, they do not have the range and penetration of the 2.4 GHz frequency. This is why the newer devices focus on mesh networking to expand their coverage range, rather than relying on one centralized location.
If you are limited to one device, and it uses the 2.4 GHz frequency, then you can minimize interference by trying to use other devices less, or looking for alternatives to those devices.
Reduce Interference from Other Networks
It's not just other types of device that are competing for available frequency space—other wireless networks can also interfere.
If you live in a location with a relatively high population density and open up your smartphone at home, you will likely see a whole number of wireless networks around you. These can definitely impact your wireless network performance – imagine lots of people all shouting in a room at once, and you can see how it might be hard for your devices to get your router to "hear" them.
The good news is that there are some steps you can take to improve the signal. First, if your router supports 5 GHz (or the newer 6 GHz), you can try that. The 5 GHz frequency has more room, so more networks can co-exist at the same time without interfering with each other.
The other thing you can do it try different channels. You can think of channels as a series of lanes on a highway. Regardless of whether you are on the 2.4 GHz or 5 GHz, you can pick from a range of channels to choose from.
If different wireless routers are on different channels, this is like them using different lanes on the highway. This means they are not affected by the other wireless networks, and Internet traffic can flow freely. If on the other hand they are all on the same channel, then it is like everyone sitting in one lane on a freeway, and congestion is likely to happen.
Most routers come pre-configured to automatically pick a channel which has the lowest congestion. However, it is always worth checking to ensure you are not on a channel which is heavily used by neighboring WiFi users. if your router doesn't show you neighboring WiFi networks, you can use a free tool like WiFi Analyzer which will do it for you.
Test Different Features on your Router
If you are still having issues with your routers WiFi strength, you might want to see what features it has to improve WiFi connectivity. These will vary from router to router, but may include things like aggregating multiple channels or increasing the power output.
Some of these options may have a positive impact on your network, others may have no impact or even a negative impact. But it is worth trying it out to see.
Also, if you have devices that live in one place like a desktop computer, printer, or laptop, you might consider setting up a wired connection to see if that helps? If a wired connection is still producing slow Internet, the issue is probably with your Internet service provider not the router.
Consider a New Internet Service Provider
Finally, one last thing to mention. A WiFi router can only help with your WiFi connection in your home. If your devices are struggling because the speed of your Internet connection in general isn't very fast, then a snazzy new WiFi router won't solve that problem.
Sure, it can sometimes help with measures like QoS, so your high priority internet use gets the bandwidth it needs, but if your underlying problem is a slow Internet connection, you might need to investigate a new Internet service provider rather than (or in addition to) a new WiFi router.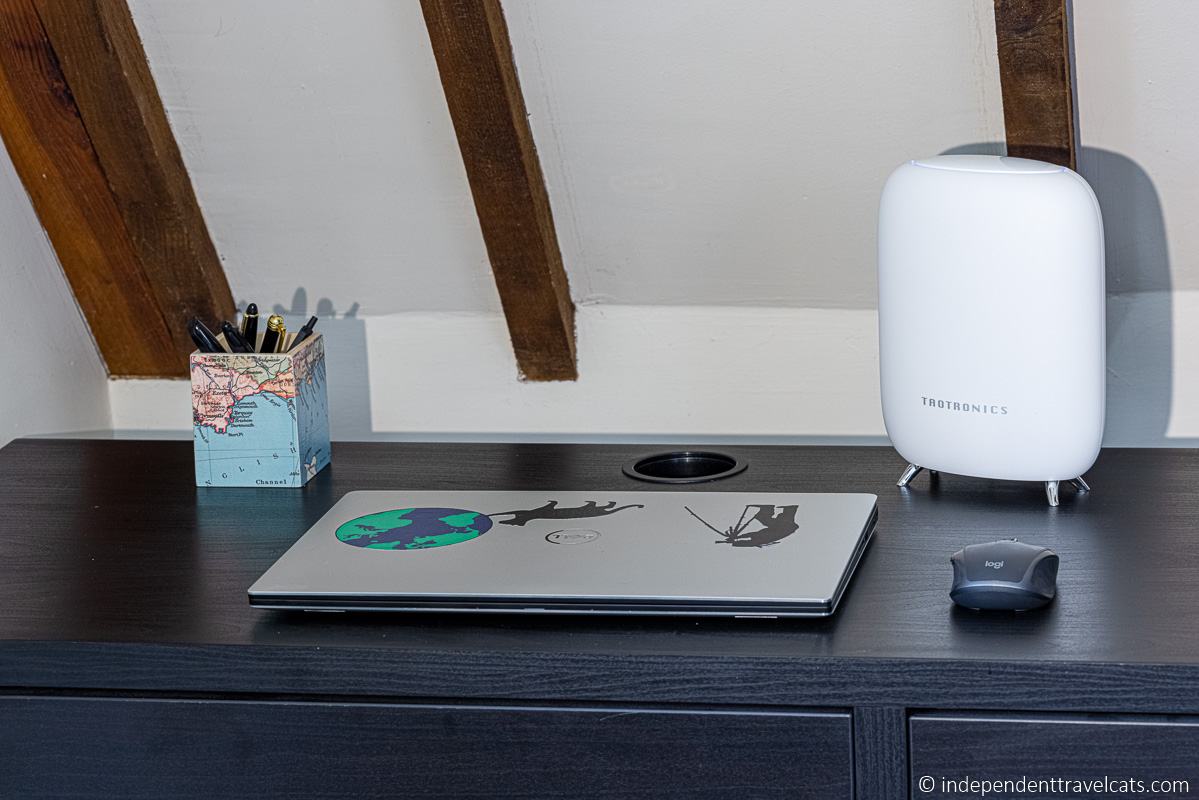 And that's it for our advice on choosing a home WiFi router. We hope you found it useful. As always, we are here to help if you have any questions about choosing the best WiFi router!
If you travel a lot and are also looking for ways to stay better connected when traveling, we recommend taking a look at our travel routers guide, mobile hotspot guide, VPN guide, travel adapters guide, and tips on getting online when traveling.
Interested in updating your home WiFi router in the near future? PIN this guide on Pinterest to read later: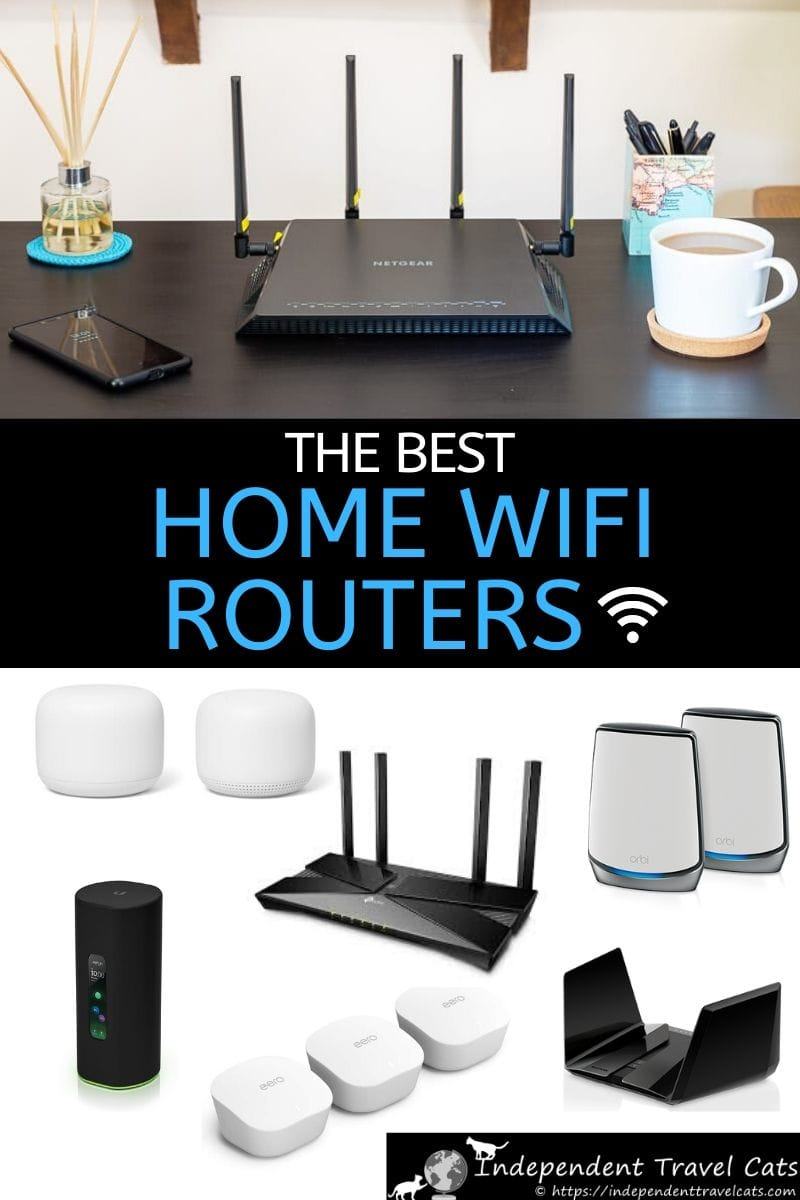 Do you have any of your own tips or advice on choosing or using a home WiFi router? Feel free to share your experiences with your own home router. Have a question about choosing the best WiFi router or how to improve your home Internet speeds? If so, just let us know in the comments below!