These days most travelers want to be able to get online regularly while traveling to check email, get directions, check hotel and restaurant reviews, upload photos, update social media, and stay in touch with those back home. Travel routers can help with this.
It is definitely easier to stay connected as wireless Internet is now widely available in most parts of the world but there are still a number of situations when it can be tricky (or expensive) to connect.
As travel bloggers, it is often even more important to be able to get online on a regular basis while traveling and it can be very frustrating when you are in a hotel with weak Wi-Fi, you are being restricted from using multiple devices on one Internet connection, or you would like more security when using an unsecured public hotspot.
A travel router is a compact little device which solves these common Internet issues and offers a number of features to the on-the-go traveler who wants to stay connected. In this post we're going to go through some of the best travel router options available on the market today so you can pick the right option for you.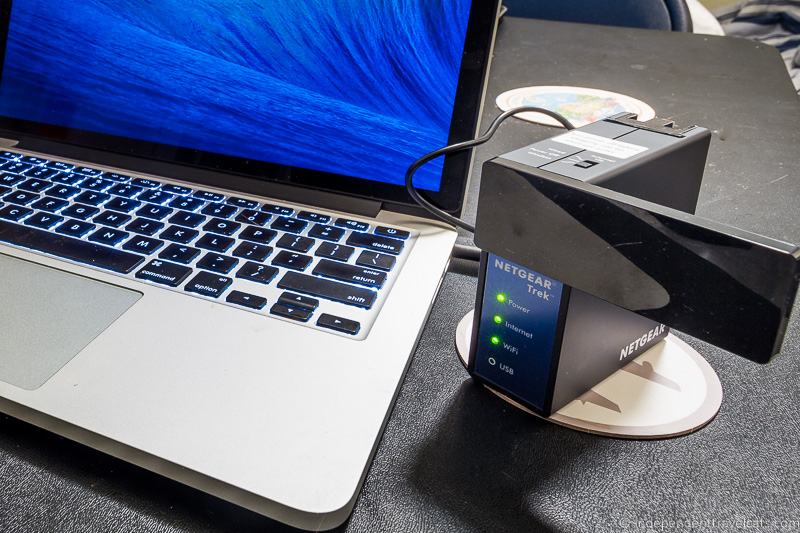 Basic Information on what a Travel Router Does
If you are new to travel routers, also known as portable wifi routers, this section will help you understand what they do and whether they might be a good fit for your travels or not.
What is a Travel Router?
A travel router is a wireless range extender designed for people who are on the go and need to connect to the Internet when they are away from home. It also performs the functions of a wireless access point.
Just like you would use a home WiFi router to connect your devices to the Internet at home, you may also want to consider having a portable router to use when traveling.
What does a Travel Router do?
Different wireless travel routers have different features, but the main feature is that they increase the range of existing wireless Internet networks. So for example, if you are in a hotel with a weak wireless signal that you are having difficulty connecting to with your laptop or phone, the travel router will amplify the signal so you can connect more easily.
Here is an overview of the main features of a travel router:
A travel router can extend the range of wireless networks, meaning you can connect to a network somewhere that you might not have been able to connect to with your device because the signal is too weak. The powerful antenna of a travel router can pick up this weak signal and amplify it so your devices can connect to it.
The travel router also creates a secure wireless network at a public hotspot to better protect your devices. Often when traveling the networks we connect to are unsecured and unencrypted, which means anyone could in theory grab hold of passwords or other data that we send to and from the internet. Travel routers feature a firewall which protects your personal devices from known DoS attacks and port scans from the Internet, giving you a more secure internet connection. However, it is still not recommended that you share sensitive information over a public connection.
A travel router allows you to connect multiple devices to a network, even with a single login. The travel router is seen by networks as a single device, so if you are only given one login, you can still use multiple devices. You just login once from the travel router via a web browser (or in some cases a provided smartphone app), and then all your devices can be connected to the network created by the travel router.
Some travel routers can also be used as a WiFi bridge. These have Ethernet ports so you can connect Ethernet-enabled devices wirelessly to an existing WiFi network. These can include Internet-ready TVs, Blu-ray players, and gaming consoles.

Other features of travel routers may include the ability to connect to a wired network and turn that into a wireless network, to provide USB charging power to devices such as phones. to work without power, and even to act as an SD Card reader or media hub.
Some travel routers (including one on our list) can also act as mobile hotspots, but this is not common.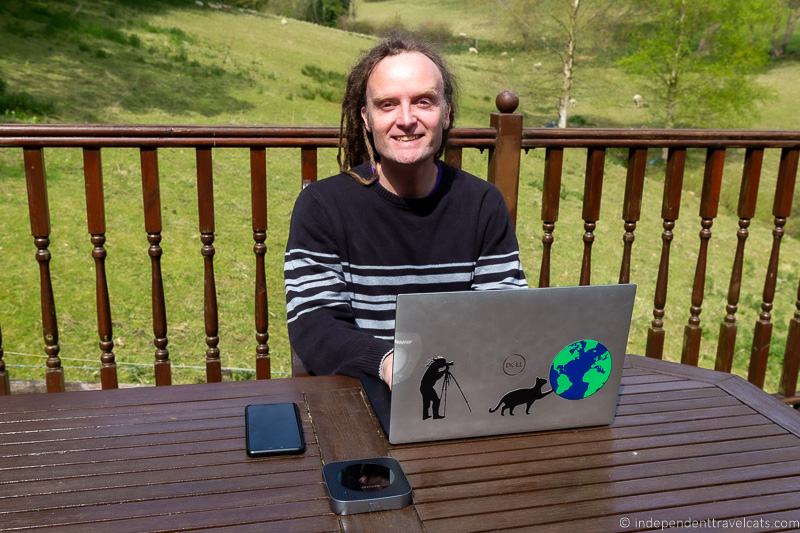 The Best Travel Routers 2021
There are a number of travel routers on the market today, which range in price and features. All the below models would make for a good choice, and the model you choose will depend on your budget and required features.
We currently use a Juplink EC3-750 which replaces our previous and now discontinued Netgear Trek N300 (PR2000). We also use the Netgear Nighthawk M1 on some trips when we need access to the Internet as this functions primarily as a mobile hotspot, but it can also be used as a travel router.
So the below are our current favorite recommendations:
If size if the most critical factor in your travel router choice, look no further than the TP-Link TL-WR902AC wireless travel router.
This weighs just 2.1oz, is powered by USB and supports the fast 802.11ac standard, which offers 433Mbps speeds. We're not sure this speed will make much difference in the real world, as you're always limited by the speed of the network you connect to, however it is good to have and more future proof.
Price: Check the latest price here
If you're after a travel router with a few more features and great functionality, then the RAVPower Filehub AC750 is a good choice. It may also allow you to replace some of the other devices you typically travel with to pack less.
As well as offering a fast 433Mbps network with support for both 2.4GHz and 5GHz networks, this device features a 6700mah battery to charge your devices, a SD Card reader, and a USB port, so you can transfer files from memory cards to your hard drives or computer. It also has DLNA compatible media serving capabilities.
The latter means you can plug in a hard drive or memory card with your movies on, and stream them directly to your TV, laptop, or mobile phone. There's a lot of functionality for the price and it weighs under 7 ounces!
Price: Check the latest price here on the company's website and on Amazon here
If you like the idea of the RAVPower Filehub, but want something a little smaller, cheaper, and don't mind losing a few features along the way, check out the RAVPower Filehub Tripmate Nano instead.
This doesn't have a SD Card reader or built-in battery, but it does still have a USB port so you can connect USB drives to it.
It also features 300Mbps network speeds, an ethernet port, media streaming capabilities and of course, the wireless travel router features you would expect like extending a hotel network strength. Not bad for a device weighing under 1 oz!
Price: Check the latest price here on the company's website and on Amazon here.
The GL.iNet router is one of the few travel routers that supports VPN credentials (see why you need a VPN for travel here). This means that if you have a VPN account for more secure browsing like NordVPN, all your devices will connect through that when using this device.
The reviews are generally positive and it's a reasonable price for a travel router that supports 300Mbps and weighs under 2 oz, although it is not as fully featured as some of the other options. Still, if you are after a travel router with VPN support, this is a great option.
Price: Check latest price here
The HooToo Filehub is another popular travel router option which has a large built-in battery (10,400mAH), meaning you can charge your phone and other USB devices. It's one of the largest batteries available in a travel router.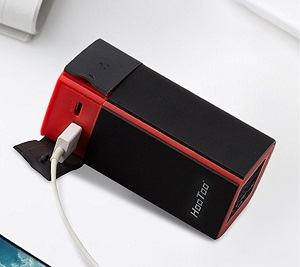 The router also has a USB port for connecting external USB drives and streaming media to devices on your network. It supports network speeds up to 300Mbps on the 2.4Ghz band.
Price: Check latest price here
The Juplink EC3-750 is an easy to use and cost-effective travel router that launched into the market in late 2020. It offers support for both 2.4GHZ and 5GHZ, with up to 300Mbps speeds on the 2.4Ghz channel and 433Mbps on the 5Ghz channel.
This Juplink router can be used at home or while traveling. It can be used as a home access point, to extend your home network, or as a travel router.
Whilst it doesn't have lots of extra features like USB support or DLNA server capability, we like that is is easy to set up and use. It comes with three plug types so you can use it in the USA, UK, and EU, and it plugs directly into a wall socket.
It also features an ethernet port, so you can turn a wired network into a wireless network. You can connect up to 15 devices which should be more than enough for most travel needs. We also like the obvious lights on the front, and the switches that make it easy to select the mode you want to use it in. We've used this at home as a network extension for our lounge, and we just like how easy it is to use.
Price: Check latest price here
The AR750 is a more advanced version of the AR300 earlier in the post. It's a bit more expensive, but you do get quite a few more features, including VPN support.
First, it supports both 300Mbps on the 2.4Ghz band as well as 433Mbps on the 5Ghz band. So you get the option of faster connectivity across the local network.
It's also very privacy-focused, with VPN support as well as built-in support for Cloudflare's DNS over TLS. This basically means your internet connection is going to be pretty secure and hard for anyone to snoop on.
It also comes with a card slot for storage, media server capabilities, and three gigabit ethernet ports. Basically all the features you could want.
Price: Check latest price here
The fastest travel router we've found to date is the GL-MT1300 from GL.iNet. This supports 400Mbps on the 2.4Ghz channel, and up to 867Mbps on the 5Ghz channel. It also supports up to 40 devices simultaneously.
Now, to be honest, most WiFi networks you connect to aren't going to be anywhere near that fast. However, if you happen to connect to one that is that fast, this device will let you take full advantage of it!
You also get three gigabit ethernet ports, a USB 3.0 port with media server capabilities, a micro SD slot for storage, and a USB-C port for power.
It also has support for a wide range of VPN services as well as support for IPv6, making this one of the most future proof travel routers we're aware of on the market.
Price: Check latest price here
If you are looking for a product that is both a mobile hotspot and a travel router, the Netgear Nighthawk M1 (MR1100) is an option to consider. This is for people who know they are going to be traveling in places without Internet access.
As well as offering travel router capabilities like extending an ethernet or wireless network, this device also lets you put a 4G LTE SIM card into it, and use it as a mobile hotspot when you are away from wireless or ethernet.
It has a 5040mAH built in battery which you can use to charge your phone, media streaming support, can connect up to 20 devices, and supports both 2.4GHz and 5GHz 802.11ac wireless networks.
Note that this can work on multiple bands around the world, but it doesn't support all bands around the world. Check to make sure it will work where you need it to work before purchasing. The device should come unlocked and be able to work with any compatible SIM card.
This is definitely a more premium product, but may be a good option for more frequent travelers, those who work remotely, and those who need to get online in more remote locations like RVs or rural settings. For more convenient travel, there are cases you can purchase for it to keep the router and cords, such as this one.
Note that there is also a M2 version of the router available in certain markets like the United Kingdom.
Price: Check latest price here
You can see and compare each of the travel routers above in one place on Amazon here.
What We Like about Travel Routers
Our primary use for our travel router has been to extend existing WiFi connections. We have often encountered the situation when we are happy to learn that a wireless Internet connection exists in a hotel, bus, cafe, or airport but are then disappointed that the connection is too weak to connect to or is very slow.
Our travel router can then be pulled out to help strengthen the signal so that we can get online using our phone, tablet, and/or laptops. Although not always possible, it is also great in those situations where you can extend a wifi range from a hotel lobby to your room or from an indoor space to a patio.
The device also partially helps with the security issue of using public WiFi hotspots by providing a firewall and some protection from common Internet threats; however, you should still be cautious about providing sensitive personal information over a public connection.
Travel Routers are also great in other traveling situations beyond just extending an existing wireless connection. There are situations where you might only be given a password to connect one device at a time on a wireless network or may have to pay for additional devices. Obviously, since we are traveling as a couple with two cell phones, two laptops, and two WiFi enabled cameras between us, one Internet connection is not enough and we hate to pay for Internet!
So by whipping out this device, it will allow you to connect multiple devices to a wireless network using a single login. You just login once from the travel router via a web browser or the provided smartphone app, and then all your devices can be connected to the travel routers network, where they should all work simultaneously.
Also, if you are in a hotel or other location that only offers wired Internet access in your room, you can plug the Ethernet cable into the travel router and create a wireless connection that can be used for all of your WiFi-enabled devices.
Interestingly we have ended up using our travel router as much, if not more, at our apartment verses while traveling. When we lived in California, we had a good wireless Internet connection in our apartment but it became weaker when trying to use a laptop or phone outside on the deck.
We've set up the travel router to extend the range of our home wireless network to be able to blog more efficiently on the deck which was one of my favorite spots to blog. We have also used the USB ports on our router to charge cell phones and other devices and to plug in our USB hard drive for use as a network attached storage device to be shared on our home network.
We also like that most of these travel routers are powered through a micro USB port, so you can actually power them from a laptop or USB power bank if you don't have easy access to a power point.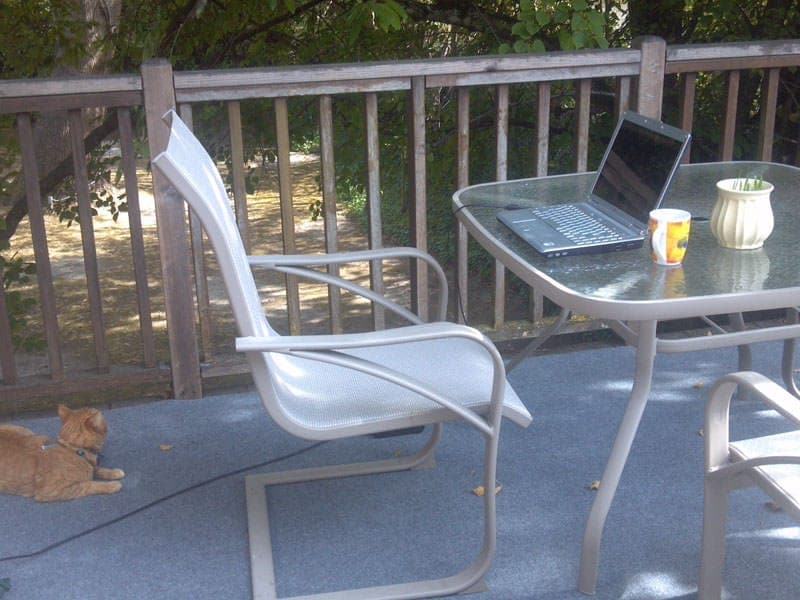 Limitations of Travel Routers
Travel routers are not a mobile hotspot, so they cannot create an Internet connection if one does not already exist. So if you are wanting to actually use the Internet in place where there is no or very poor Internet, you'll probably want to consider something like a mobile hotspot rather than a router or range extender product.
The Netgear Nighthawk M1 is a combo router and mobile hotspot, and so this could be an option as well if you need a hotspot.
For those wondering how to get online or how to find an Internet connection while traveling, see our travel guide to getting online when traveling. It also covers things like mobile hotspots, SIM cards, international data plans, VPNs, etc.
Sometimes despite the power of a travel router's antenna, the signal will still be too weak to connect. In a few situations we have spent too much time trying to get a connection to work when the signal is simply just too weak. Some routers can also take a few minutes to connect to a network which can leave you wondering if it is just taking awhile or if it isn't working.
Be sure to check before you buy to make sure the travel router is compatible with your devices! This should not be an issue for most newer devices but some may not work as well with older devices or those using older operating systems.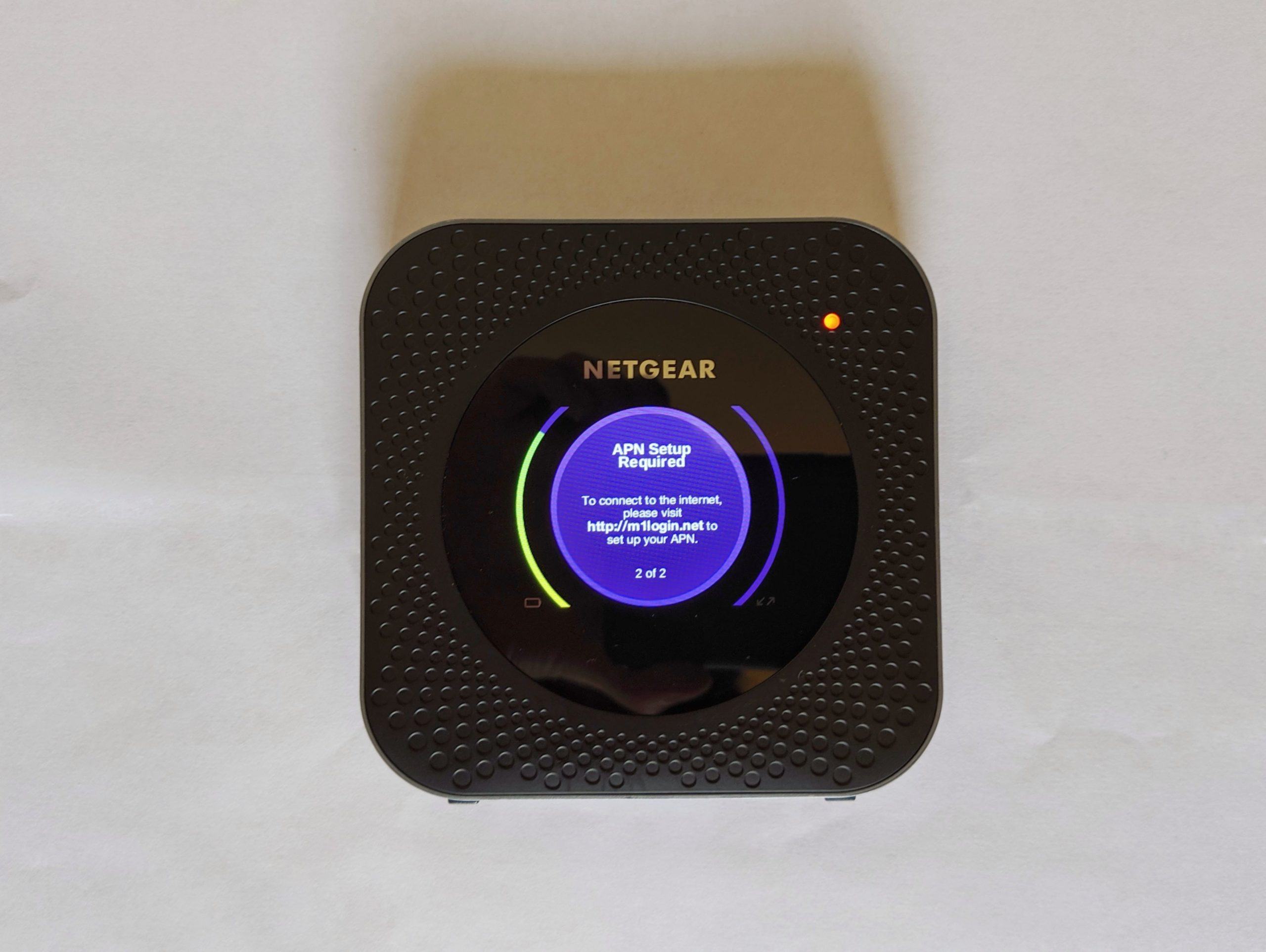 Do you Need a Travel Router?
Overall, we have found travel routers to be a benefit to our travels. They are generally easy to use once configured, and are compact and easy to travel with.
Given that many hotels only allow you to join a network using one device at a time (or charge extra for multiple devices), having a travel router makes it possible for us to use all our WiFi enabled devices at once without extra fees.
We currently use ours both at home to extend the range of our own home Internet and while traveling to extend wireless Internet connections, to login multiple devices using one password, and to add a little security while using public WiFi hotspots.
If you are planning to use public WiFI a lot while traveling, we recommend making sure you get a travel router that is compatible with a VPN service. You can see our guide to VPNs for travel if you are looking for tips on choosing a VPN provider.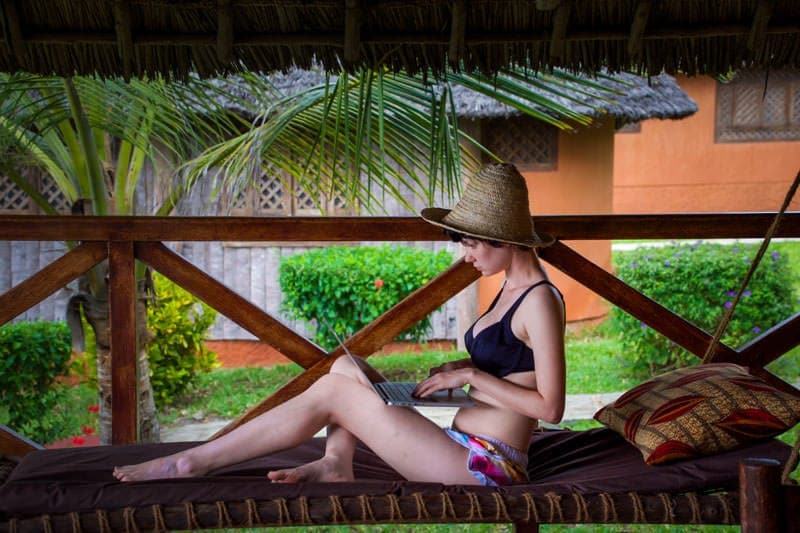 What issues do you have related to using the Internet while traveling? Have you used or would you consider using a travel router? As always, we'd love to hear any advice, tips, or questions you may have!