Oxford is a university city situated about 60 miles from London, making a Oxford day trip an ideal way to get out of the bustling capital for a day or weekend to explore this compact historical city. Nicknamed the City of Dreaming Spires, Oxford is best known as the home of England's oldest university, the University of Oxford, which is still one of the most respected in the country. However, while a trip to Oxford wouldn't be complete without touring a couple of university buildings, Oxford has much else to offer. A visitor might go on a walking tour of the downtown, browse for souvenirs at the Covered Market, go punting on the River Cherwell, take a tour of a medieval castle, stroll in a pretty garden, enjoy a drink in a historical tavern, or even take a short drive to visit one of England's most beautiful and famous country homes. Laurence has spent a lot of time in Oxford over the years and we just recently visited on a European road trip with Auto Europe. We'll share our advice and tips on planning a perfect Oxford day trip from London and also offer plenty of things to do if you want to stay over and spend a few days in this history-filled city.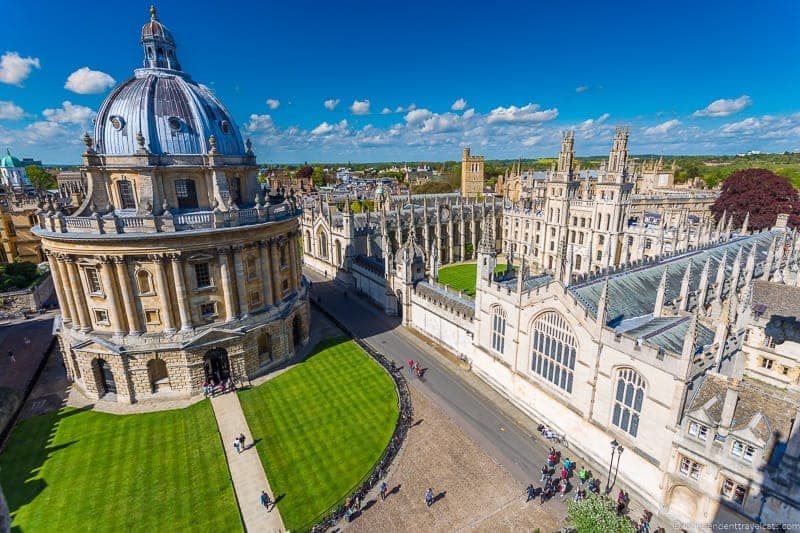 Basic Information about Oxford
Where is Oxford? 
Oxford is located within the county of Oxfordshire in southeast England. It is about 60 miles northwest of London and 73 miles east of Bristol. 
Getting to Oxford from London?
You have a variety of options for getting to Oxford from London (or elsewhere in the UK). If you have your own car, it is about a 1.5 hours drive from Oxford to central London. You can check and compare rental car prices across companies at Auto Europe if interested in renting a car for the trip. If you are interested in traveling by bus it is about a 1.5 journey and you can check prices at National Express as well as Oxford Bus Company. It is also convenient to get from London to Oxford by train and the journey takes about an hour, check National Rail for train schedules and prices. 
Parking in Oxford? 
There are a number of paid public car parks in Oxford, just be sure to stay out of permit-only parking zones. 
Staying in Oxford? 
There are a number of lodging option in and around Oxford if you decide to spend the night, from luxury hotels to bed-and-breakfasts to hostels and even college residence halls. The Oxford tourism board provides a great overview of all these lodging options in Oxford and we also advise comparing hotel prices in Oxford using HotelsCombined. Having a car allowed us the option to stay a little outside of central Oxford at Hawkwell House.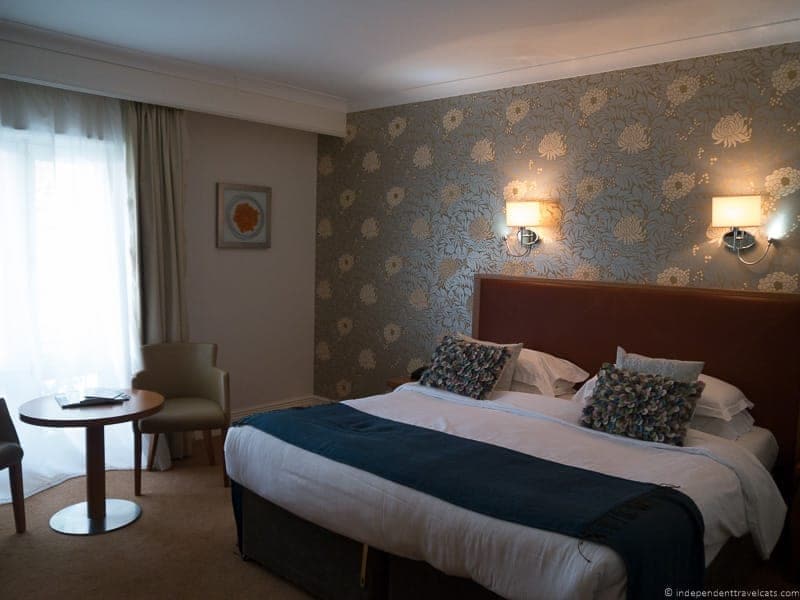 Further Information on Oxford? 
The local tourism office offers a variety of information and can help you make any bookings as needed. While you are in the city, stop by the Oxford Visitor Information Centre (telephone: 01865 252200), located at 15-16 Broad Street, Oxford, OX1 3AS in central Oxford for information, maps, public transit schedules, luggage storage, and tour bookings. You can also visit the tourism website Experience Oxfordshire for planning your time in Oxford and the wider Oxfordshire area.
Planning your Oxford Day Trip from London
We'll share a number of great things to do in Oxford so you can put together an itinerary for your own Oxford day trip from London no matter what your interests. If you have the time, we'd also recommend staying over and spending a few days in the city and then exploring the area further afield. Oxford also makes a great jumping off point to continue your exploration of this part of England to visits places such as Bath, Stonehenge, and scenic Cotswolds villages or part of a greater road trip as we did with Auto Europe. You can read Laurence's one-week UK itinerary for even more recommendations.
Get a Bird Eye's View of Oxford
Getting a good view of a city is always a great way to gain a better sense of its layout and to get some great cityscape photos. Some of the best city vantage points can be found by visiting the iconic St. Martin's Tower, known to most residents as Carfax Tower (the only remaining part of the 12th century St. Martin's church), the University Church of St. Mary the Virgin, and St. Michael Northgate. We enjoyed an excellent view from the top of the University Church of St. Mary the Virgin, which is right next to the Radcliffe Camera. All of these vantage points charge small admission fees and require visitors to climb a number of stairs. There is also a decent city view from the tower during the Oxford Castle tour we did.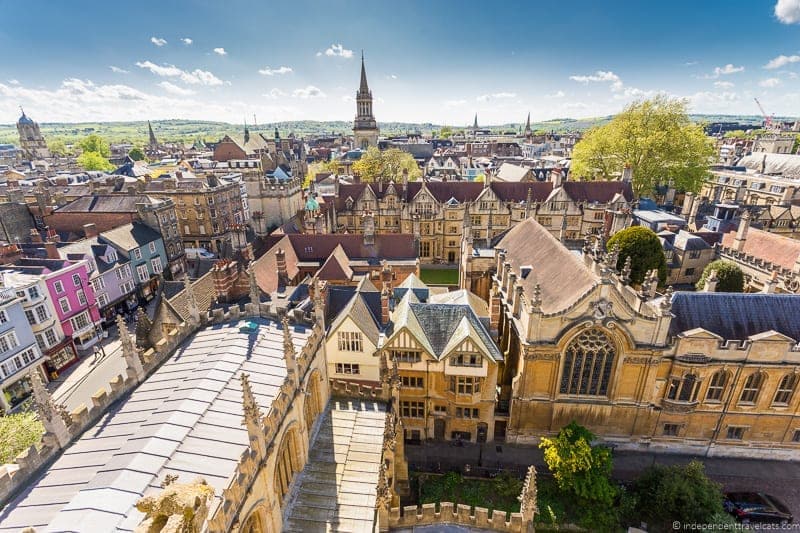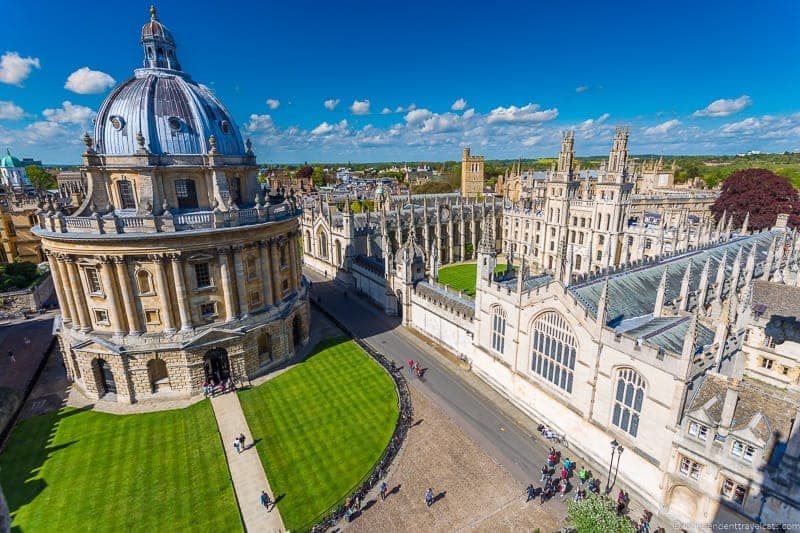 Take a Walking Tour
A walking tour is almost always a great way to get to know a new city. There are a number of walking tours, bike tours, and bus tours that you can take while in Oxford, including some that are free with a requested donation. Literary lovers may want to check out the tours offerings by Blackwell's bookstore. We decided to take the 2-hour Oxford University and City Tour, which starts at the visitor center and is run by the tourism board. This tour runs several times a day, and the current price is £14 per adult. In addition to this more general tour, the tourism board also runs a number of other tours focused the town's history, C.S. Lewis, films, Inspector Morse, science, Harry Potter, architecture, etc. Our tour guide was very knowledgeable and guided us through part of the historical downtown, The Covered Market, Radcliffe Square, and two of the university buildings, including an optional stop at the beautiful Divinity School. Our guide was great at pointing out shops, university buildings, and museums along the way that might be of interest for us to visit which helped us better plan the rest of our time in the city.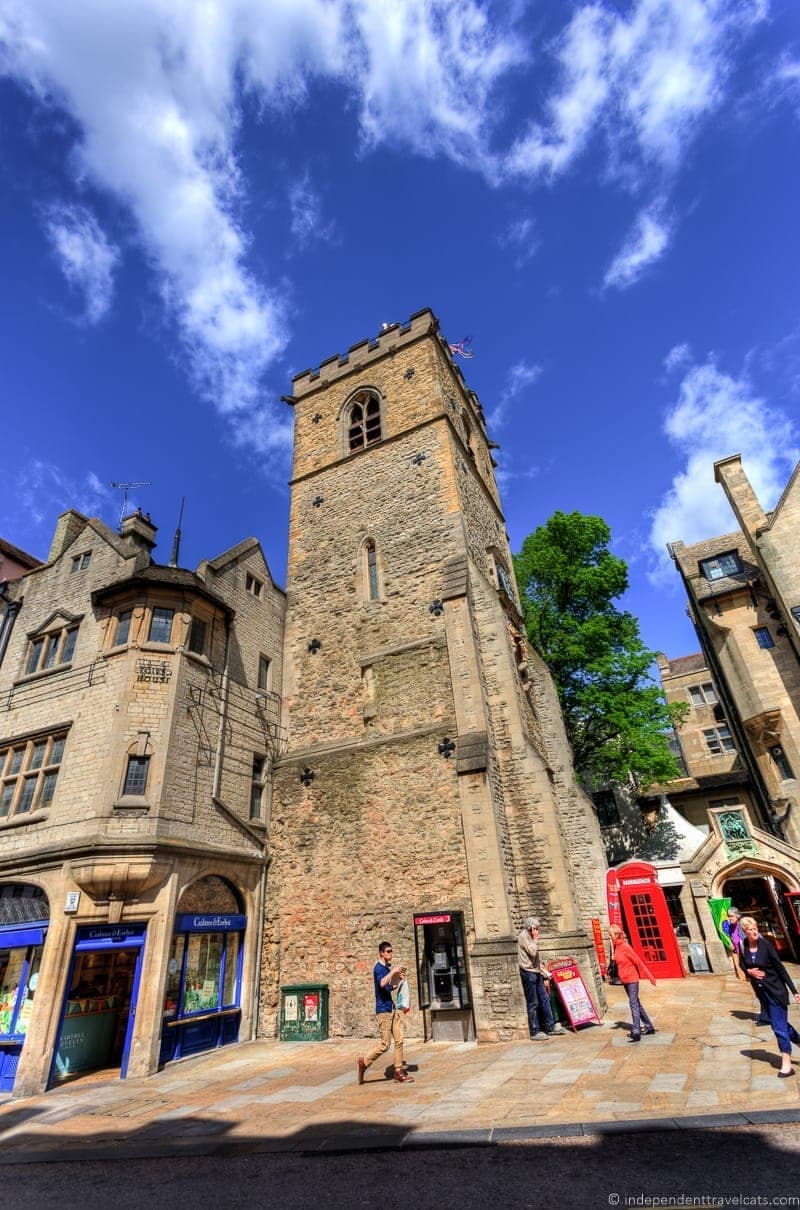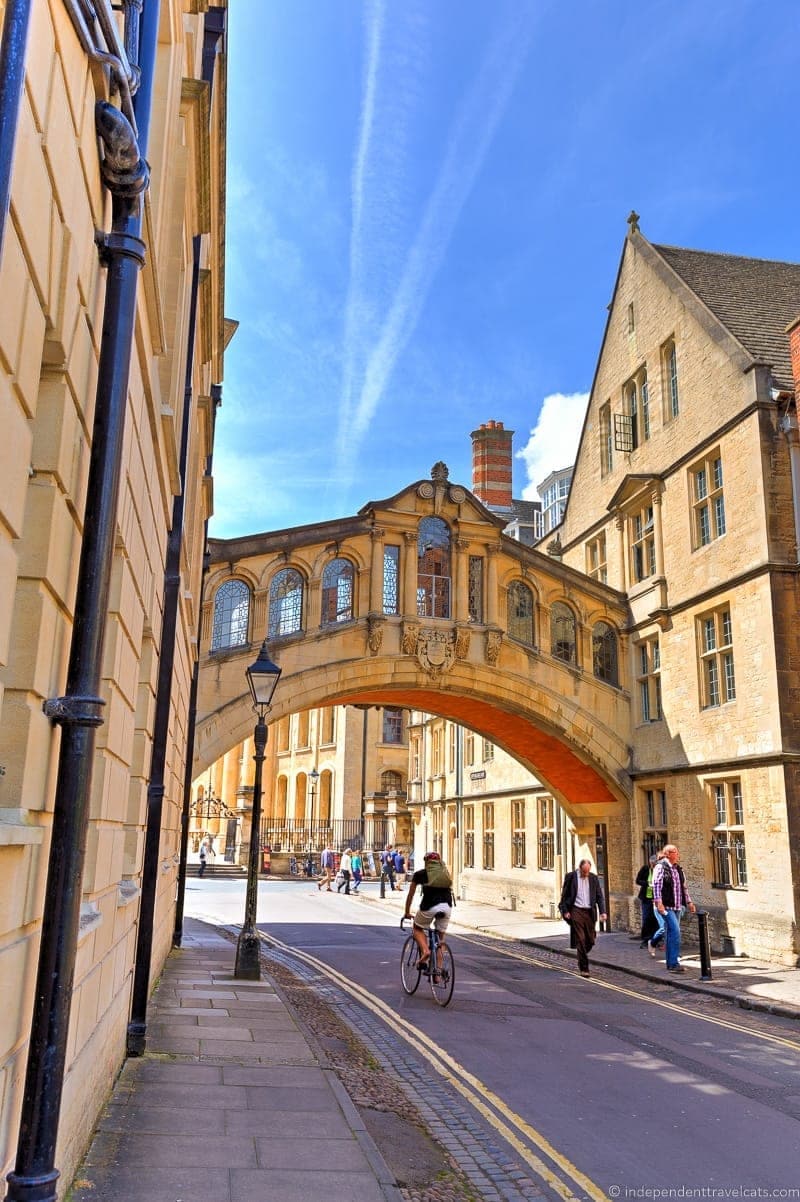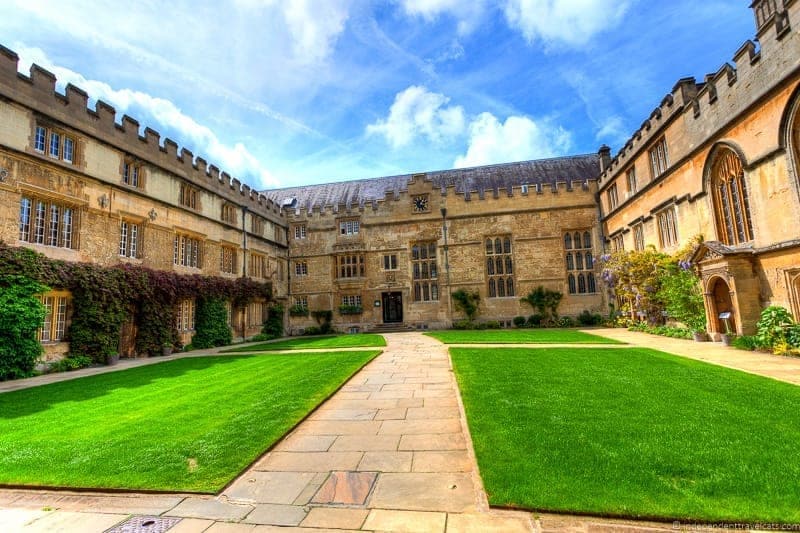 Feed Your Inner Scholar at the Museums
As you might suspect with a city best known for its university, there are a lot of museums to be found in the city, most associated with the university. They are numerous and range from the broad in focus to the very narrow, so you are sure to find at least one that is of interest. The best thing is that just about all the city's museums offer free admission! The Ashmolean Museum was the first ever public university museum, starting as a small 17th century collection of curiosities and portraits and now containing a wide collection of paintings, coins, musical instruments, antiquities, and statues housed in a beautiful old building. The Museum of Oxford, located in the Town Hall, focuses on the history of Oxford and tells the story of the city's development through a range of archaeological and social history objects. You can also book a tour of the Town Hall for a small fee. For modern art lovers there is the Modern Art Oxford museum and those who love drawings should check out the Christ Church Picture Gallery. Oxford University Museum of Natural History includes the university's collection of zoological, geological, entomological, paleontological, and mineralogical specimens and artifacts. Pitt Rivers Museum, adjacent to the Oxford University Museum of Natural History, is a museum devoted to ethnographic and archaeological objects from around the world. Others include museums devoted to printing, musical instruments, and the history of science (housed in the original historical Ashmolean Museum building). There are also regular exhibitions (often free and open to public) happening all over the city, both in and out of museums, so be sure to check to see what is on during your visit. The Bodeleian Libraries in particular often seem to have a public exhibition, and while we were visiting one of the original Magna Carta copies (the library has 4!) and related objects were on display to commemorate the 800th anniversary of this important document.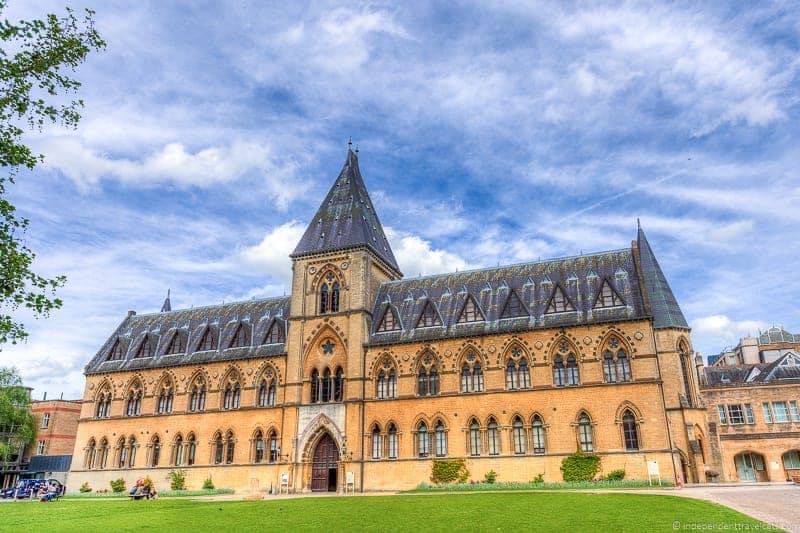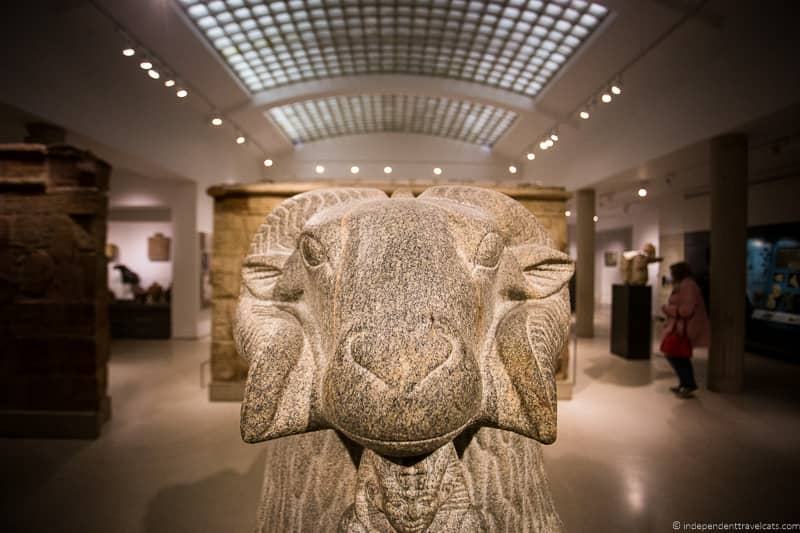 Get Locked up at Oxford Castle
On the western side of central Oxford, you'll find the ruins of Oxford Castle dating back to the 2nd century. Much of the castle was destroyed during the 17th century English Civil War and in the 18th century, the building was turned into the city prison. It actually continued to serve as a prison until 1996! Today, you can book guided tours from Oxford Castle Unlocked of the remaining safe historical sections of the castle/prison, namely St. George's Tower and the crypt. Costumed guides will take you around the castle and tell you about its history, with a focus on the castle's role in two of England's civil wars (The Anarchy and the Barons' War) and you'll hear tales about Empress Matilda, Robert D'Oyly the Younger, and King Stephen. After the tour, you can explore the outdoor areas, mainly the Motte (a big earth mound), on your own. Even if you decide to forego the tour, the castle is worth a look from the outside if you are nearby.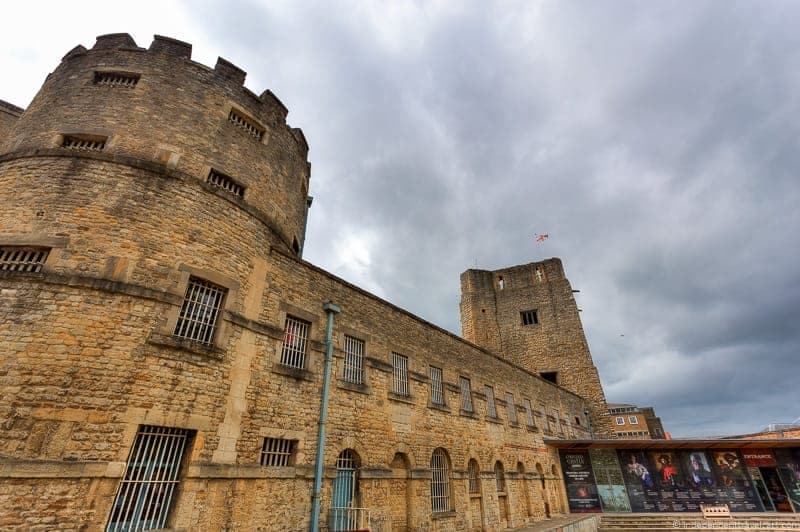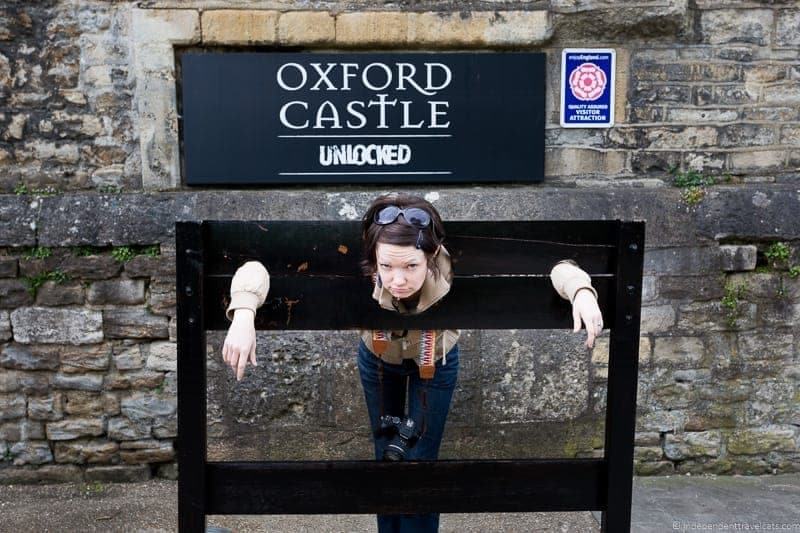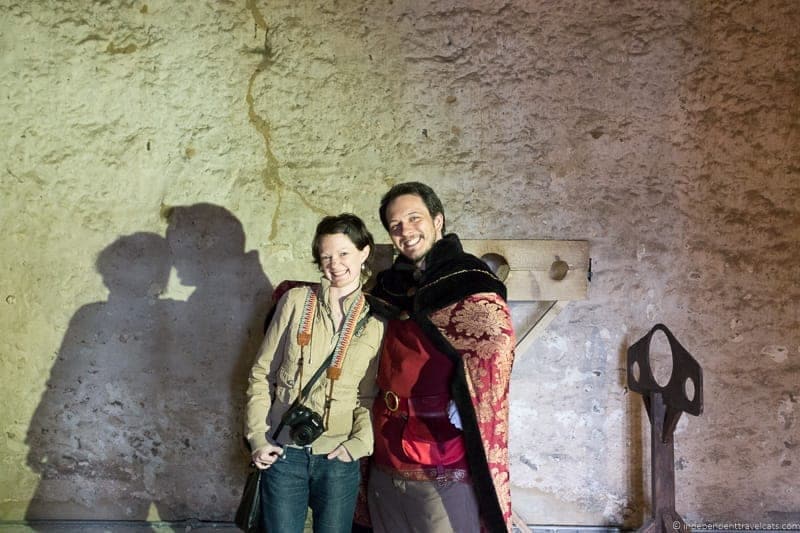 Try Punting on the River Cherwell
Oxford sits at the confluence of two rivers, the mighty Thames and the Cherwell, and the city owes it early development to the presence of these two rivers. In the past, a male-only bathing spot (Parson's Pleasure) and female-only nude bathing spot (Dame's Delight) were to be found along the river although these have been closed in recent decades. Today, visitors can still enjoy river boat trips as well as punting on the rivers. During our visit, Laurence decided to try to teach me about punting. We headed to the Cherwell Boathouse to rent a punt, which looks a bit like a canoe except it is a flat-bottomed boat with a square-cut bow. One person sits down and the other stands on a section of the boat with a pole and pushes the pole against the river bed and sides with a pole. It turns out that a punt is more difficult to steer and navigate than a canoe, at least in our inexperienced cases. A good thing about punting is that it is quite a slow-going process and you can easily stop off along the trip for a picnic, to take a walk, or to visit one of the local bars along the river. Just ask the boathouse for tips about where to go before you set off.  We had a female duck climbing in and out of our punt during part of the trip which kept me very amused while Laurence was doing the hard punting work!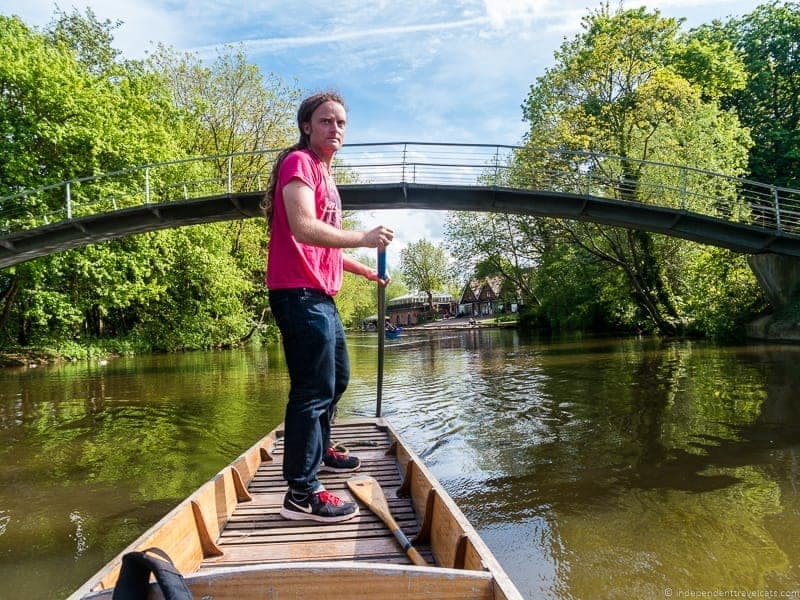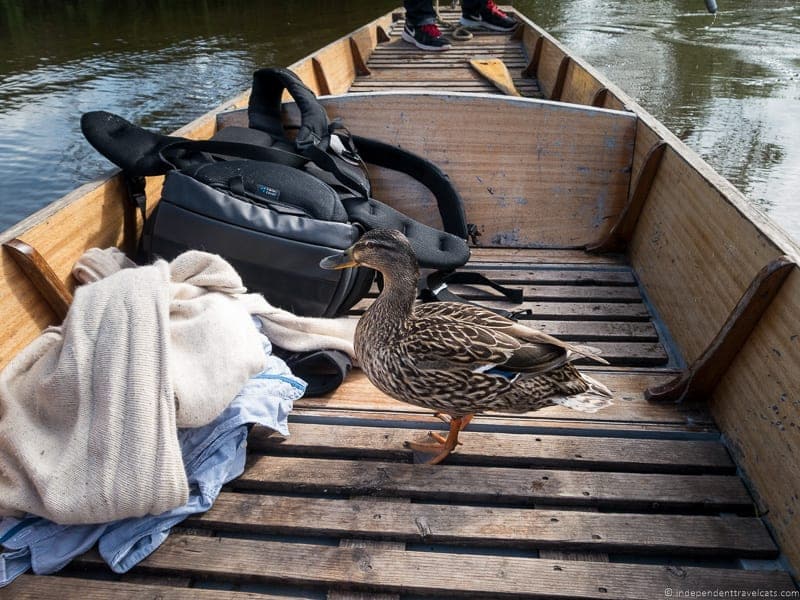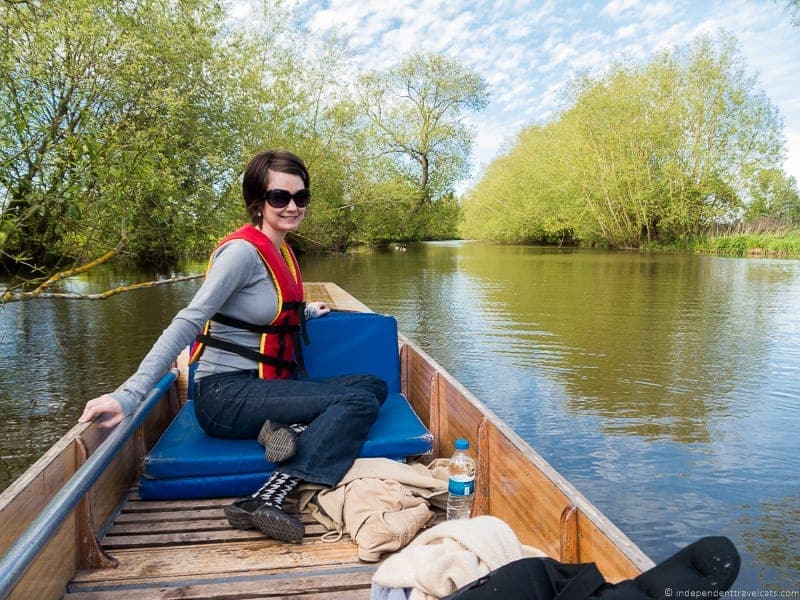 Have a Drink
Like any university town, you won't find a shortage of bars and pubs in Oxford. Laurence recommends The Eagle & Child (popular with Tolkien), The White Horse, the Lamb and Flag, and the King's Arms (oldest pub in Oxford). During my first trip to Oxford, we sought out The Turf Tavern which is down a little alley called St Helen's Passage (originally Hell's passage), between Holywell Street and New College Lane, next to Oxford's Bridge of Sighs. This is one of the oldest pubs in Oxford, and has a lovely outdoor beer garden as well as plentiful indoor seating and a wide selection of beers as well as food. It is something of a pilgrimage site with university students, famous visitors, and us average tourists all venturing into this back alley haunt. One of the more famous visitors was Bill Clinton who was a Rhodes scholar at Oxford. If you are looking for something less alcoholic and a bit more civilized, you might try a cuppa from the local Formosan Tea Bar or have a more traditional afternoon tea experience at the Macdonald Randolph Hotel or The Grand Cafe.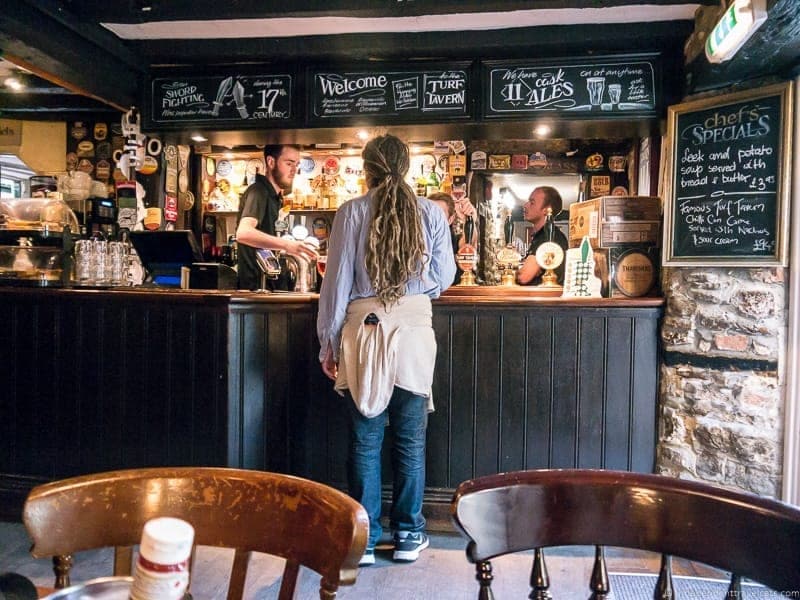 Go Shopping 
Oxford is also a great place for some retail therapy. Along Oxford's High Street you'll find a number of local and independent boutiques, gift shops, and handicrafts that are popular with both students and visitors. Book lovers will want to make a stop at the famous Blackwell's book store which has been selling books and textbooks in Oxford since 1879. Most people make their way at some point to Oxford's Covered Market which has been around since 1774. You'll find everything from butchers to fishmongers ready to serve up fresh food and produce and bakers and baristas serving ready-to-eat treats and coffee. In addition to food, you'll also find shops selling clothing, flowers, toys, souvenirs, jewelry, and pet supplies. For those seeking discounted luxury goods, you might head a bit out of town to Bicester Village (about 20 minutes drive away) which boasts over 100 retail shops.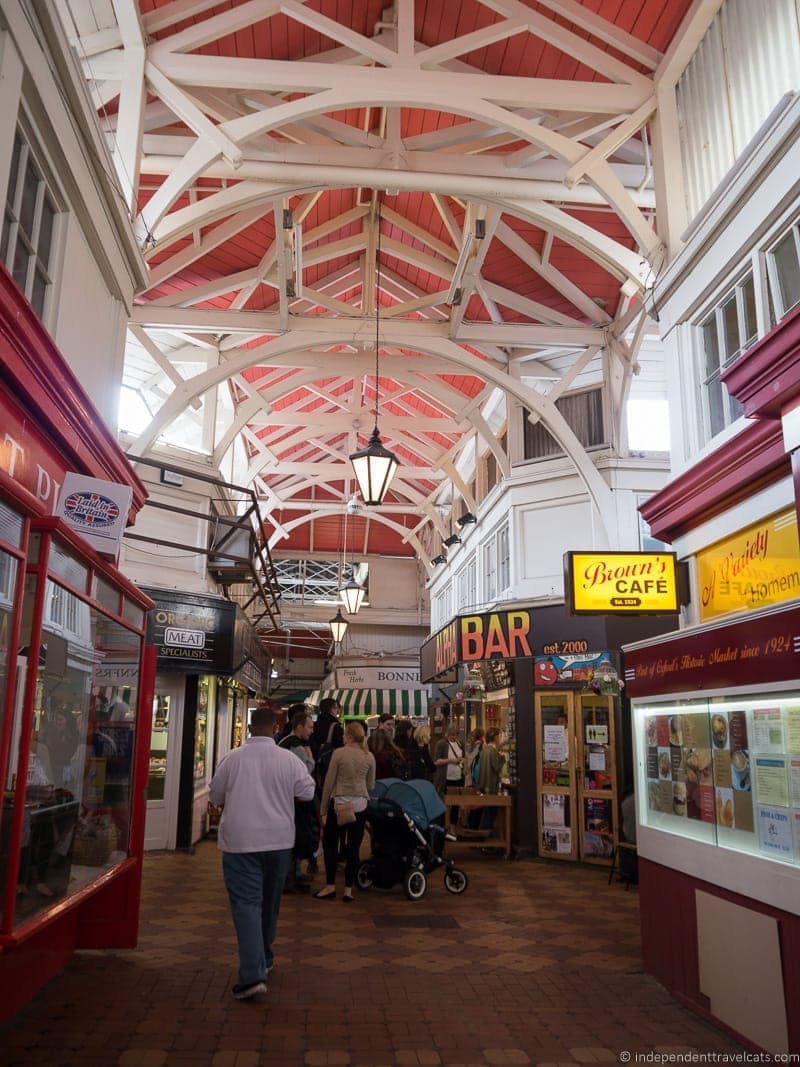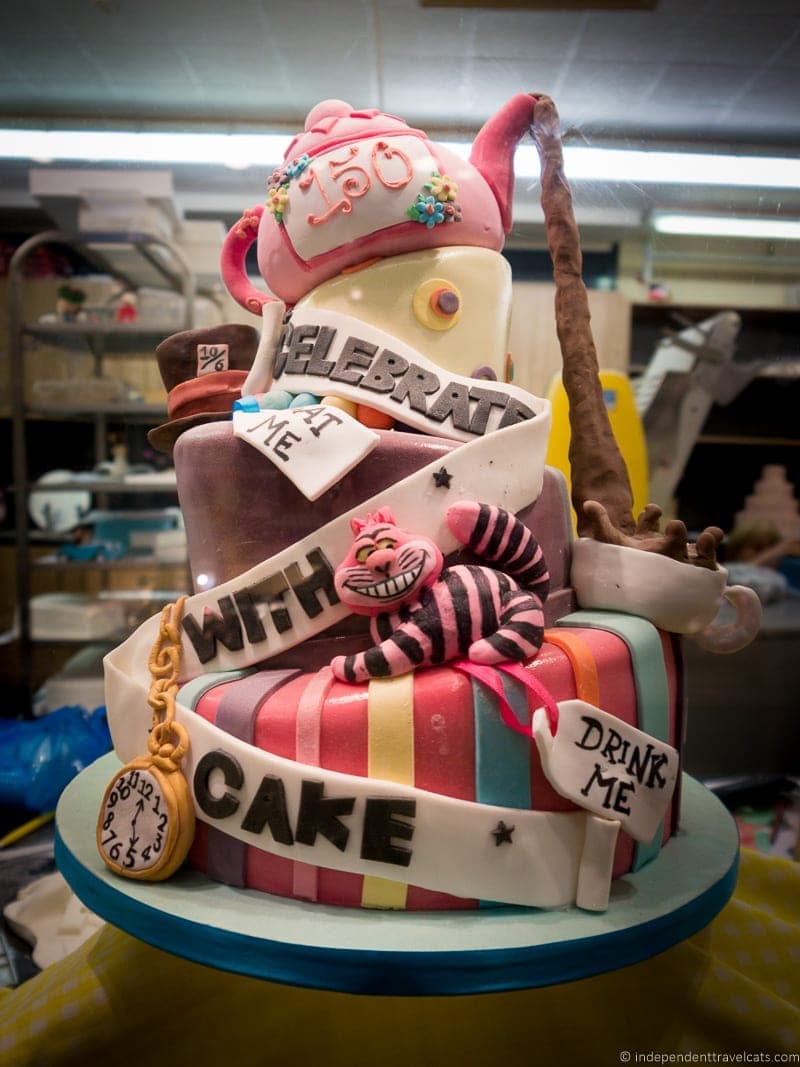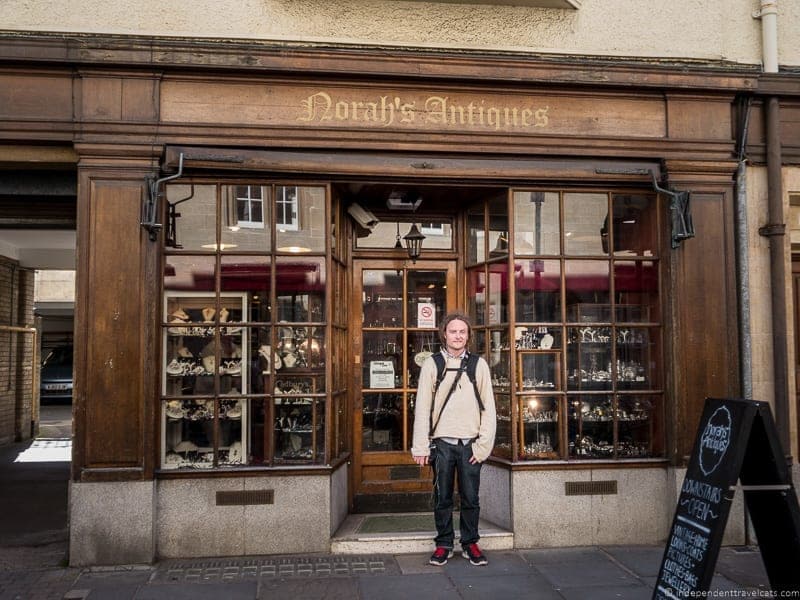 A Country Home Outing
The English countryside is full of beautiful historical country homes, and just outside of Oxford you'll find one of the most famous English homes, Blenheim Palace. Blenheim Palace is the birthplace of Sir Winston Churchill and home to the Duke of Marlborough. This famous 18th century country house is also a UNESCO World Heritage site and stands in a romantic park created by the famous landscape gardener Lancelot "Capability'" Brown. If Blenheim Place sounds interesting, you can read our separate post about our tips for visiting Blenheim Palace and on finding Winston Churchill's grave located nearby.  If you have a car, there are a number of other beautiful and interesting country homes in the area that could easily fill up a week of exploration in Oxfordshire, including Sulgrave Manor, Kelmscott Manor, Waddesdon Manor, Broughton Castle, Cogges Manor Farm, and Nuffield Place.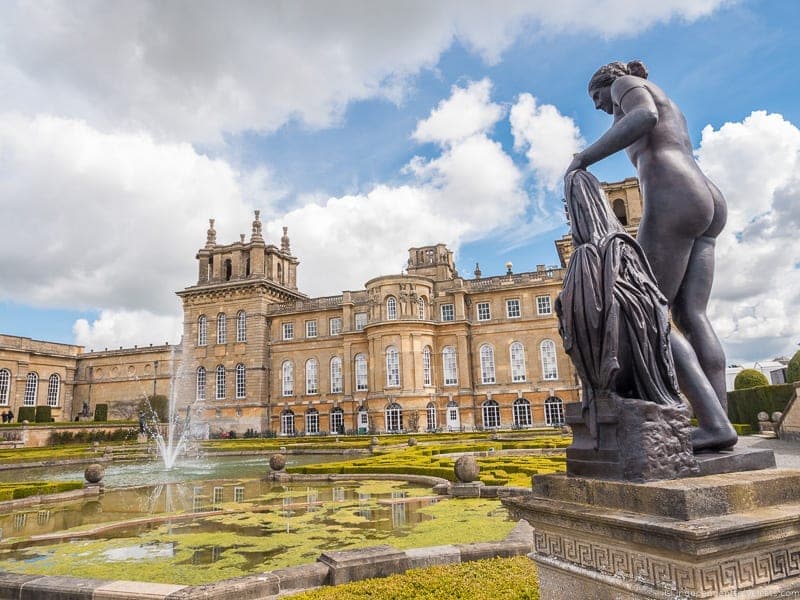 Explore the University Buildings
Although no one actually knows when the University of Oxford started, there is evidence of teaching here since 1096 and the university received an official charter in 1248. It is believed to be the oldest English-speaking university in the world and the second oldest university in the world still in operation! The university buildings would give the city its nickname "City of Dreaming Spires" and the university still remains one of the most prominent features of the city. Oxford University is made of thirty-eight colleges, each of which is independently governed, and a visit to at least one of the colleges is a must-do on a Oxford day trip. Many of the colleges allow visitors (usually for a small fee) to visit some of the buildings, such as the main square, gardens, chapel, and/or dining hall. But whether a college is admitting visitors depends a lot on the time of year and time of day and what is happening at the college at the time (e.g., exams, graduation, meals, summer break) and each college has its own schedule and policies. During our time in Oxford, we specifically visited several colleges either as part of our city walking tour or later on our own including Wadham College, Jesus College, Exeter College, and Trinity College. We also visited the beautiful Divinity School which is a 15th century medieval building used for lectures and exams in theology, and today forms part of the Bodleian Libraries. While the interior is normally closed to the public, visitors can get a good view of the interesting circular Radcliffe Camera (used as student library and reading rooms) from Radcliffe Square. Harry Potter fans may be particularly interested in visiting both the Divinity School and Christ Church college which were both used as prominent film locations in the Harry Potter films. Before your visit, I would make a list of colleges you'd like to visit and then when in town you can stop at each college's porter's office (near the entrance of each college) and check to see if the college is allowing visits and check visiting hours. You can also book a tour that includes university buildings on the tour as we did at the tourism office. Note that you can even stay in one of the university residence halls which are rented out in some colleges during holiday and summer breaks – you can search for available rooms here.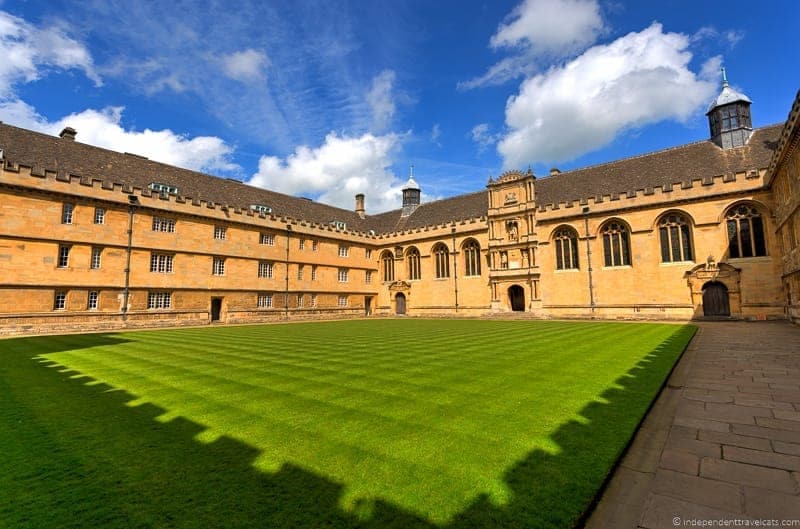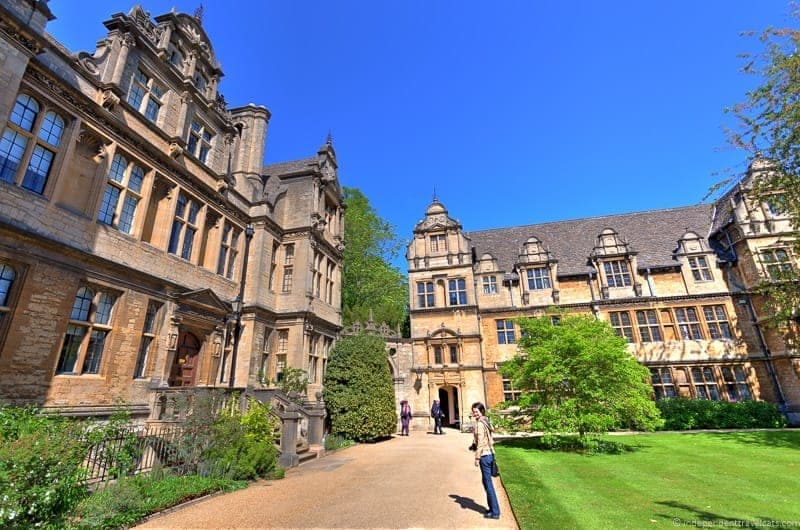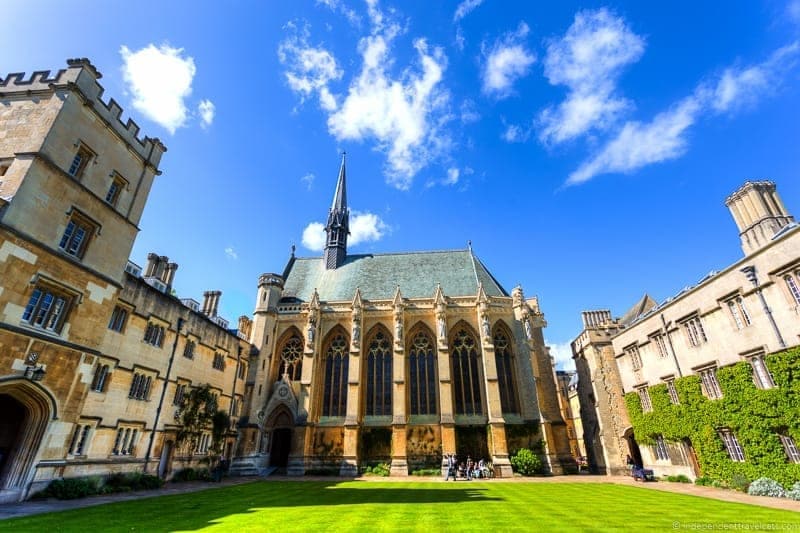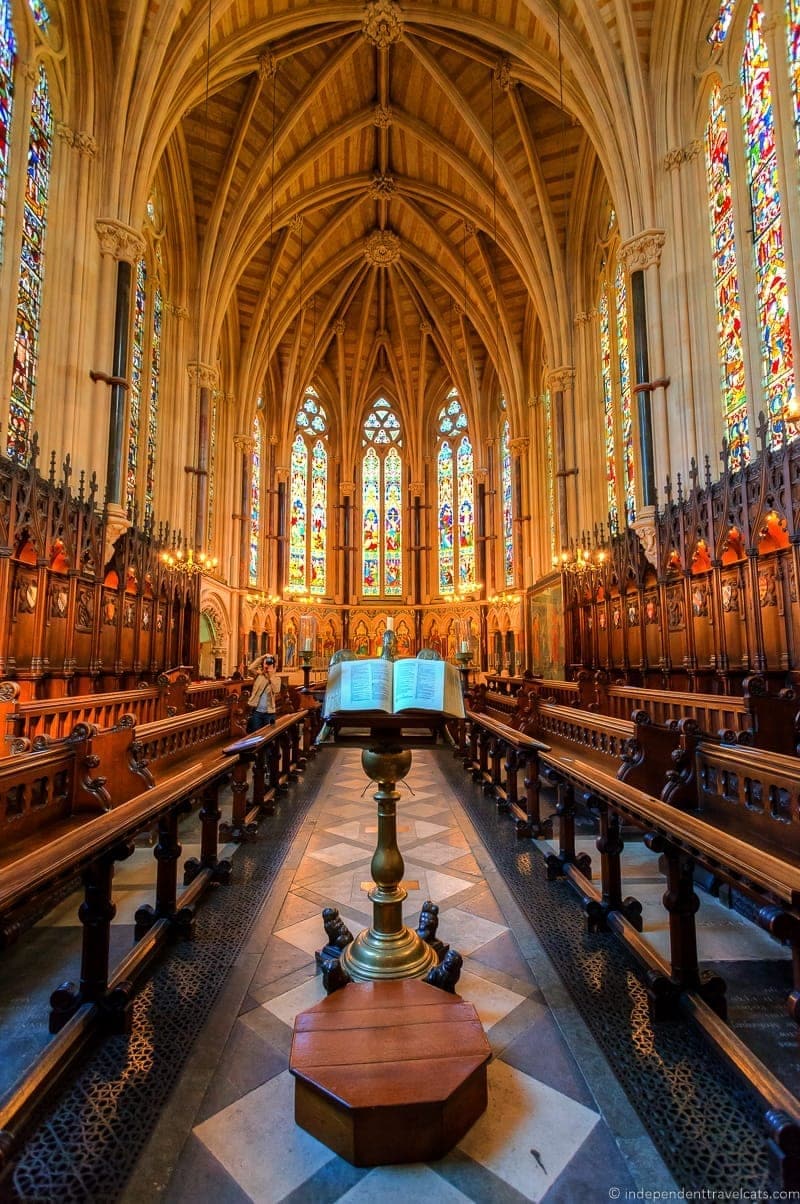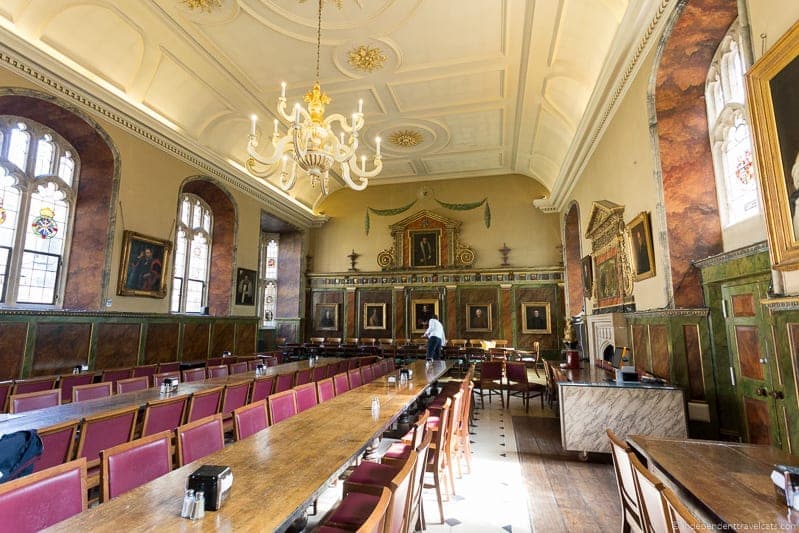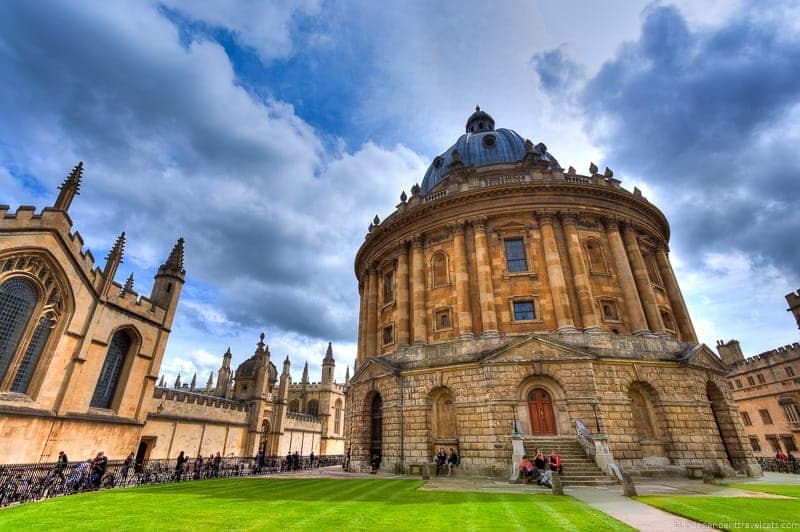 Attend a Performance or Festival
There is almost always a play, concert, festival, recital, film, lecture, or art exhibition happening on any given day in Oxford. Many of those that are connected to the university are free or low-cost and make a perfect way to enhance an Oxford day trip. This is a great way to experience the wonderful cultural offerings of Oxford and see inside some of the lovely venues. Going to the theater is a popular activity in Oxford, especially the outdoor performances of Shakespeare plays in the summer. You can check what is happening during your visit at the Oxfordshire Tourism Board and the Oxford City Guide websites or by stopping by the tourism board. If you intend to see a show or performance while in town, you should check the listings at the individual theaters (such as the Oxford Playhouse and the Old Fire Station) and buy your tickets in advance. 
Explore Oxford's Gardens & Parks
Oxford has a number of lovely green spaces and gardens that can be explored when you need a break from museums, shopping, and the university buildings. For instance the 70-acre University Park offers a great place to walk and stretch your legs, watch a free cricket game, or spy on the ducks at the duck pond. You'll also find several other parks and meadows in the area, including the oldest botanical garden in England. We found some lovely flowers and views while walking along the River Cherwell and some of the University of Oxford colleges such as Trinity College have gardens that are open to the public.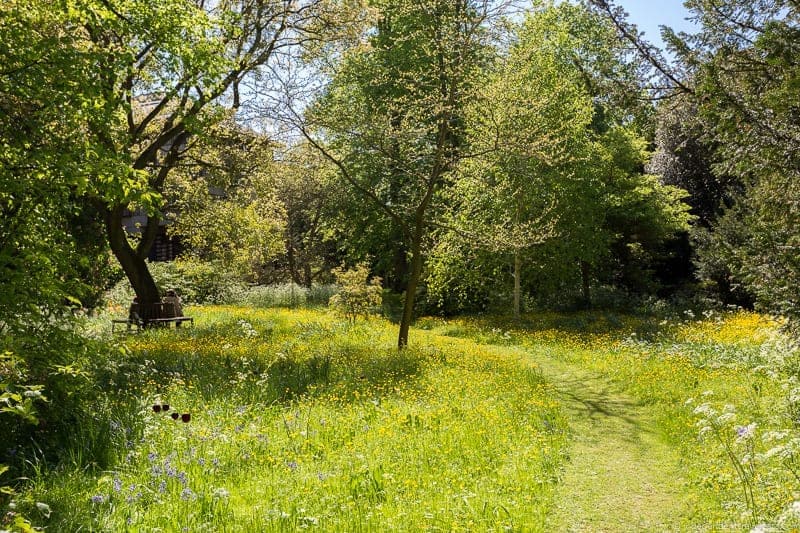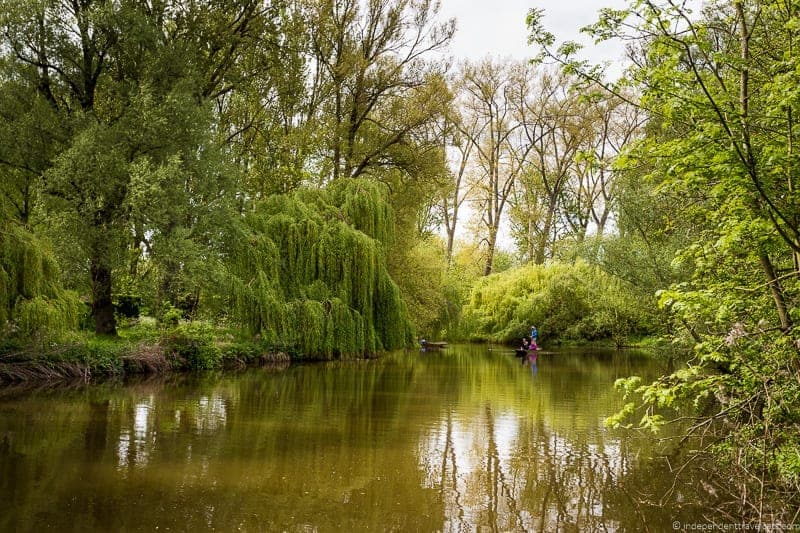 Which of these would be on your list if you were planning an Oxford day trip? Have you made an Oxford day trip from London? Do you have any recommendations for things to do in Oxford? As always, feel free to comment and we're happy to answer any questions about Oxford day trip. 
**Disclosure: Visit Britain covered our accommodation, walking tour, punting trip, and Oxford Castle visit and Auto Europe provide a complimentary rental car during our time in Oxford; however, this article contains only our own honest thoughts and opinions. You can read more in our Ethics Code about how we accept work.**