We recently attended the Edinburgh International Science Festival which kicks off the annual festival activities in Edinburgh. Scotland may bring to mind images of rugged castles, grazing Highland cattle, lush green glens, sheep, bagpipes, haggis, and men in kilts.
However, Edinburgh, the country's capital, also lays claim to being the world's leading festival city. Edinburgh is currently host to 11 major festivals held throughout the year, celebrating art, music, dance, storytelling, books, military tattoos, science, and even the arrival of the New Year.
The Edinburgh International Science Festival is the first of these festivals, held for 2 weeks each Spring, and was founded in 1988 as the world's first public science festival! The science festival hosts a variety of fun and informative workshops, demonstrations, and talks celebrating science and technology with events geared towards both children and adults.
We attended several festival events around the city during the science festival and we'll share our experiences and what to expect at the Edinburgh International Science Festival as well as information about visiting the Festival City and its other 11 interesting festivals.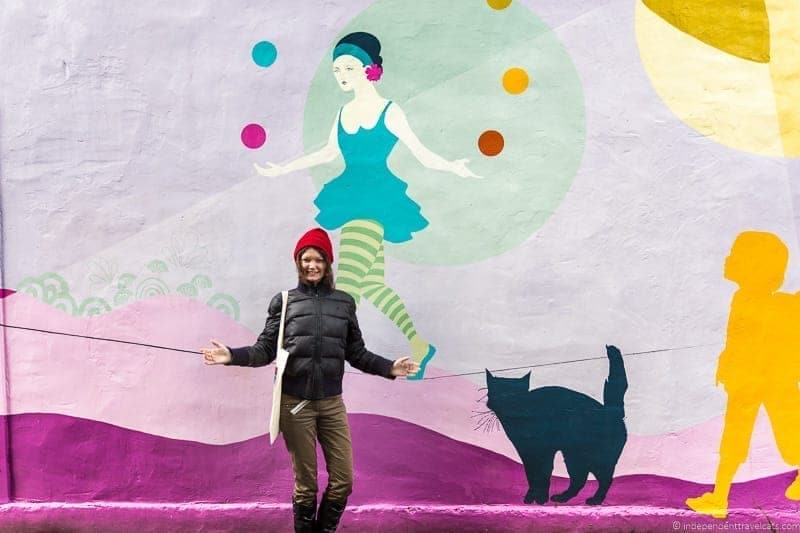 Edinburgh as the World's Festival City
Edinburgh is a city with a lot to offer and is many travelers' favorite city in the UK as an international capital city offering many cultural attractions within its cobbled streets. This UNESCO World Heritage site is full of architectural gems and historical buildings including Europe's oldest inhabited Royal Palace (Palace of Holyroodhouse) and a large forbidding medieval castle.
Edinburgh was also one of the main settings for a period of philosophical enlightenment that would influence the world in the 18th century. Since 1947, Edinburgh has steadily focused on celebrating arts, culture, science, history, and tradition through a series of organized festivals, beginning with the Edinburgh International Festival.
The festivals all started out quite small and have grown exponentially and now attract over 4 million visitors each year, becoming a significant source of revenue for the Scottish economy and creating thousands of jobs.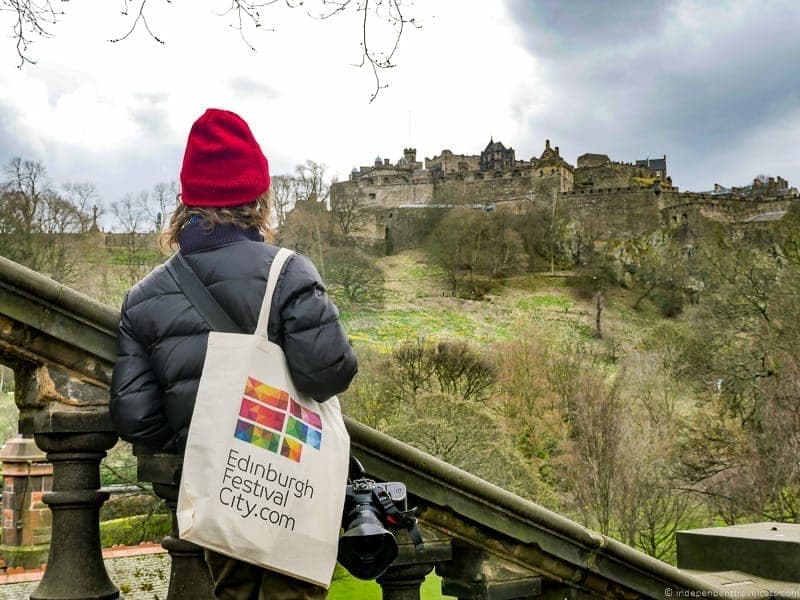 The 11 Major Festivals in Edinburgh
There are 11 festivals in Edinburgh held throughout the year and you can learn about all the festivals on the Festivals Edinburgh website or check out the details of each of the 11 festivals on their own individual website which are included below. Each festival is listed below by time of year (actual dates will differ slightly each year):
Where do the Festivals Take Place?
All of the festivals take place in multiple venues and locations throughout Edinburgh. Some festivals have a central area where a lot of the celebrations take place such as the Royal Edinburgh Military Tattoo evening performances take place directly in front of Edinburgh Castle, much of the Book Festival happens in and around the Charlotte Square Gardens, and much of the Hogmanay celebrations center around the Prince's Street Gardens.
Other festivals are much more spread out taking place in hundreds of locations throughout the city with the Edinburgh Festival Fringe taking place in over 300 locations throughout the city, from museums and theaters to private homes and street locations. At the height of the festival season, mid August, you are likely to find over 1,000 performances taking place in over 100 locations each day!
Planning to Attend a Festival in Edinburgh?
Many travelers will plan their visit to Scotland to coincide with one of the festivals in Edinburgh. If you are interested in visiting Edinburgh during a festival, make sure you check the dates prior to your visit as they may change each year (except Hogmanay). If you are planning to come during August, you will have the great joy of experiencing up to 6 festivals at once!
However, August is by far the busiest time in Edinburgh and you may have great difficulty finding lodging in the city center unless you book in advance. If you have a budget or there is a certain hotel or area you wish to stay, be sure to book at least a month or two in advance if you want to come in August. It is also good to book flights and trains in advance during this busy travel period.
You should also be sure to make your travel plans well in advance if you want to attend the Hogmanay celebration for New Year's as this is also a very busy time in the city.
While all festivals have free and unticketed events, exhibitions, and celebrations, most also include events that require tickets and/or reservations. For instance if you want to attend one of the performances of the Royal Edinburgh Military Tattoo, you should definitely buy your tickets in advance as they generally sell out. Similarly, it is best to buy tickets in advance to attend the Street Party and live music events at Edinburgh's Hogmanay as there is limited space.
There are also events that will require tickets at the Edinburgh International Festival, Edinburgh Festival Fringe, Edinburgh International Film Festival, Edinburgh Internal Science Festival, and other festivals that may sell out in advance as well. For all the festivals, you should check online to see if any of the events you want to attend require tickets and they can usually all be purchased online through the festival's official website.
Want to Avoid Festival Crowds in Edinburgh?
If you are not interested in any of the festivals and want to avoid the busiest times in Edinburgh, you would be wise to avoid Edinburgh in August as the city can be very crowded with both summer vacation visitors and those visitors who are specifically visiting to take part in the festival celebrations. With 6 festivals taking place between the end of July and the end of August, with many overlapping during that period, the city is festive but can be very crowded!
Those visitors looking for a more peaceful visit are wise to avoid the end of July and August and to also avoid Edinburgh's Hogmanay as a large number of visitors pour into the city to celebrate the New Year. The other festivals all bring visitors into the city throughout the year but not to the same extent, so crowds are less of an issue although the summer (June through August) is always a busy time for tourism in Edinburgh.
Resources for Planning your Trip to Edinburgh?
The best place for festival information is the Festivals Edinburgh website or the individual festival websites given above. For more general overall trip planning, a good place to start your planning is the Edinburgh city tourism website and then head to the Visit Scotland tourism website for planning all your travels throughout Scotland.
Note that in addition to the 11 festivals that are based in Edinburgh, there are also many other festivals that take place in Scotland throughout the year such as the Edinburgh Mela and Edinburgh Food Festival.
The Edinburgh International Science Festival
As noted the the International Edinburgh Science Festival is currently the first major festival each year in Edinburgh, kicking off the 11 major festivals in the city. The festival was founded in 1988 to celebrate science and technology, and it was the world's first public science festival (quite surprising!).
The festival continues to be one of the largest science events in Europe, hosting over 200 events and activities across the city with over 100,000 annual visitors. Below is some information about what to expect if you are interested in attending the Edinburgh International Science Festival.
When is the Science Festival?
The International Edinburgh Science Festival takes place over a 2-week period in early Spring during the months of March and/or April. In 2017, the festival will take place from April 1 through April 16th. Check online for the specific dates for each year's festival.
Types of Events?
The events, exhibitions, and workshops are quite varied but the festival has a specific theme each year and a number of the events will focus on this core theme. In 2016 it was "Building Better Worlds" with a focus on how science, technology, engineering, and design can be used to understand and improve the world and people's lives. In 2017, the theme will be "Our Connected World" and will examine digital technologies and developments.
Within the festival, a family-focused program offers inspiring shows and workshops, where visitors of all ages can get hands-on with cutting-edge science through interactive events and workshops on everything from accessible technologies to spacecrafts, dinosaurs, animals, and the inner workings of the human body and mind.
An adult-focused program of events offers nights out with a scientific twist featuring discussions, debates, performances, food and drink focused events, a party bash, and memorable interactive experiences with plenty of opportunities for audience involvement.
The festival is designed to include events that will appeal to a person of any age and with any set of interests, whether they have a strong background in science or none at all.There are events and performances for just about everyone with topics ranging from genetics to astronomy to winemaking to Agatha Christie novels.
Venues?
There are over a dozen venues that hosted events for the science festival this year and they change each year. This year major venues were Summerhall, Dynamic Earth, National Museum of Scotland, Royal Botanic Garden Edinburgh, RZSS Edinburgh Zoo, and Edinburgh's City Art Centre. Other events took place in a diverse set of venues including The Queen's Hall, The Scottish Parliament, National Museum of Flight, Surgeon's Hall Museums, outdoors at the Mound Precinct, Blackwell's Bookshop, and even St. Giles Cathedral.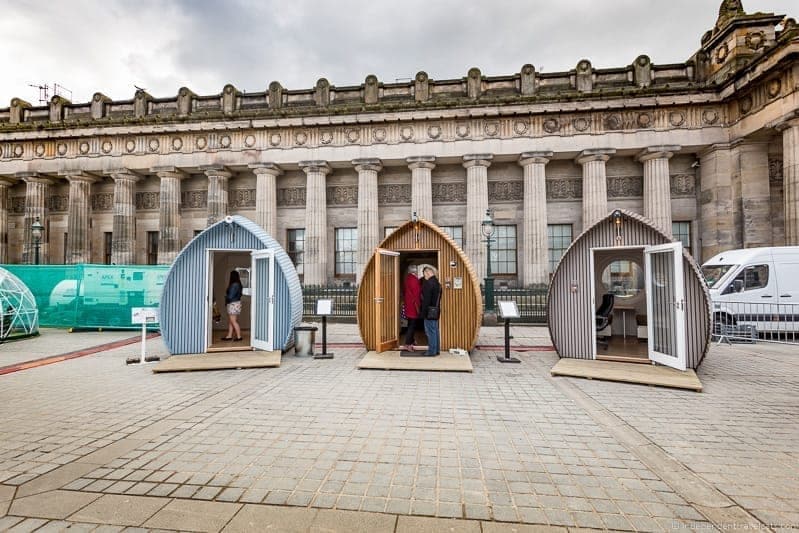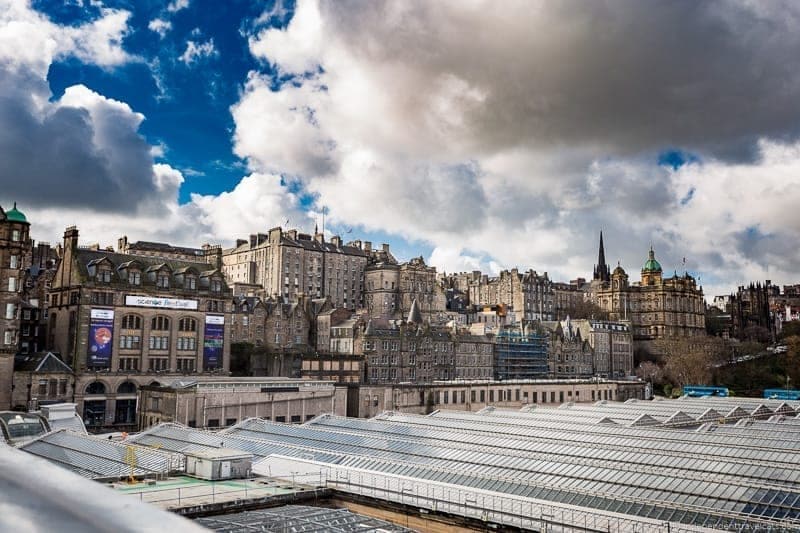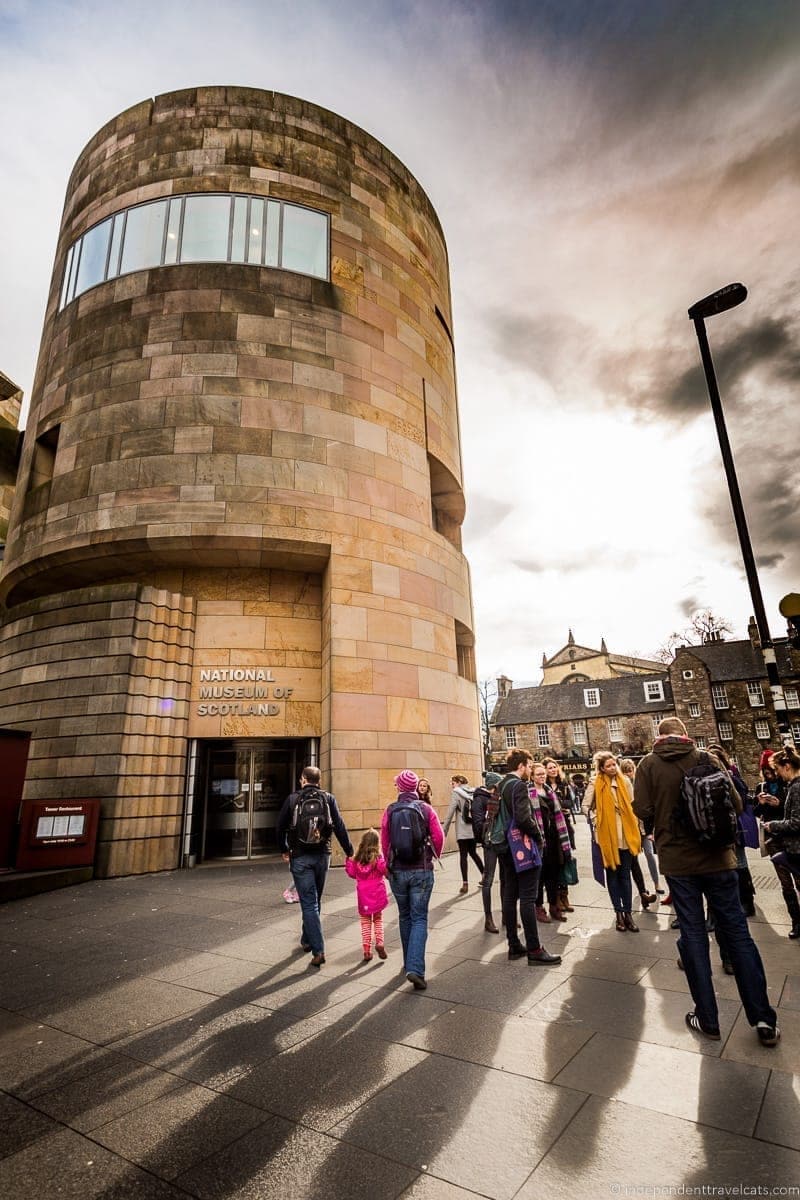 Getting to and From Events?
Events take place all across the city during the festival, but most are within a 20-30 minute walk or less from the city center. For other venues, Edinburgh has an excellent public bus transport network, as well as Uber and traditional taxis services.
Cost and Booking Tickets?
Many events for the festival are free to visit or attend, especially the ongoing events and exhibitions that take place over several days. Most of the events in the museums and zoo are free to take part in for all those who have paid the regular admission to the museum or zoo. Some venues may offer day passes (especially for families) and early bird discounts. Note that some free events still require one to obtain a ticket in advance to attend to guarantee seating/space.
Many of the workshops, performances, and scholarly lectures do have an admission price (generally £5 -£15/person) and require one to reserve tickets in advance as there is limited seating for most of these events.
To find out details, you can check online or scan a printed program of the events that can be found at many of the festival venues, and then to book you can call the booking hotline number (0844 557 2686) or book online at the official Edinburgh International Science Festival website.
Where to Find Out More?
To find out more information about the Edinburgh International Science Festival, you can call (0131 553 0320 -or- 0844 557 2686) or visit their official website.
Our Experience at the Edinburgh International Science Festival
We were lucky enough to be living just outside Edinburgh this year during the Edinburgh International Science Festival and were invited to attend by Festivals Edinburgh and Visit Scotland. The events are quite varied and we actually provided a list of dozens of events during the 2-week festival that we would be happy to attend.
I was particularly interested in the genetic, literary, and food-related events and Laurence was drawn to events that focused on space, environmental issues, technology, and science fiction. We ended up attending events over 3 different days, including spending one entire day visiting different events in a variety of venues around the city.
I won't go into great detail about our time at the International Edinburgh Science Festival as Laurence wrote a fairly detailed post about most of the individual Science Festival events we attended during the festival. Here is a list of the events we attended to give you a general idea of the wide variety of some of the specific events that are available each year:
Drawn to the Light: LED Sketching – This hands-on family-focused workshop focused on the science of light and the merging of science and art. We learned how to paint, draw, and sketch using LED lights to create interesting images using long-exposure photography. This was a lot of fun and very hands-on as most of the hour was spent assembling the lights and practicing the light sketching although we were also given a good overview of the science behind it and even learned that Pablo Picasso used this form of art. We also got to take home the LED lights which was great!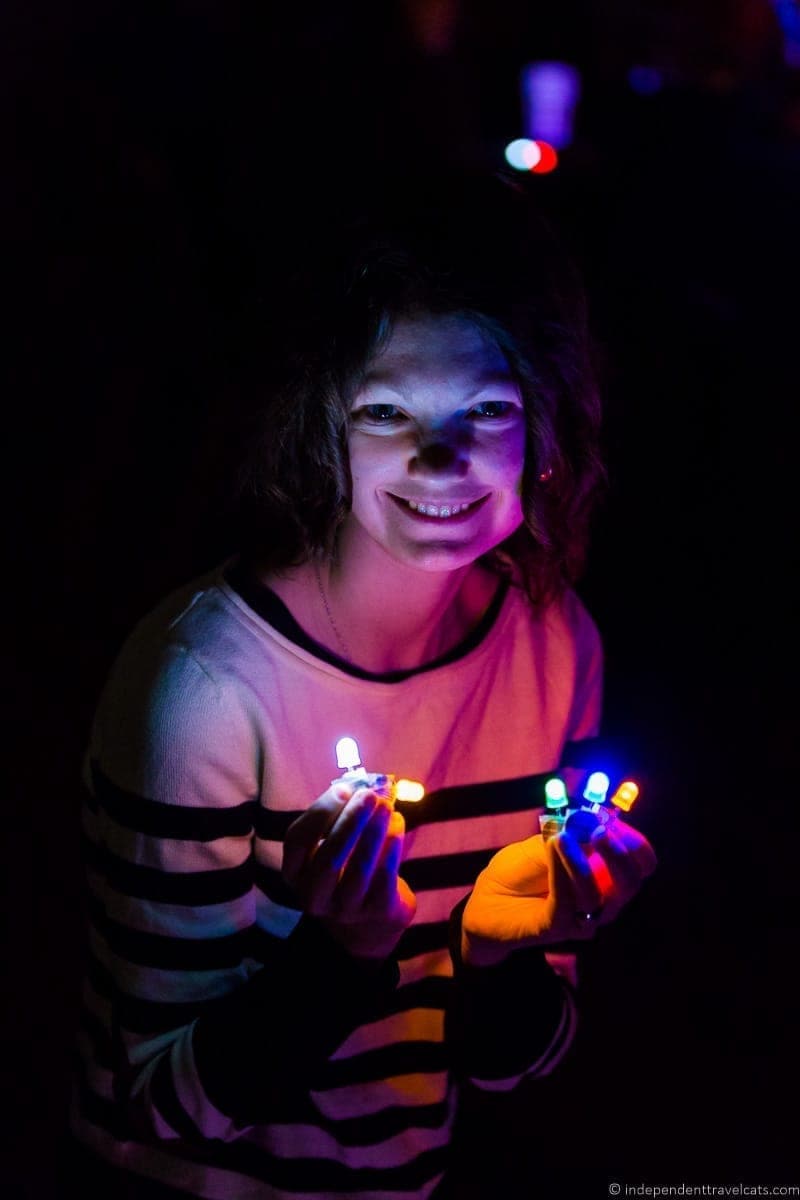 A Visit to the Surgeons' Hall Museums – We visited this set of integrated museums that focuses on the history and various collections related to medicine, surgery, dentistry, and pathology as it offered events for the Edinburgh International Science Festival including a workshop exploring what it is like to be a surgeon. During our visit, the Surgeons' Hall Museums included a temporary exhibition that included an interesting display of shrunken heads as well as permanent collections focused on dissection, ancient medical remedies and methods, surgical and dental instruments, and large collections of organs, skeletons, and other body parts.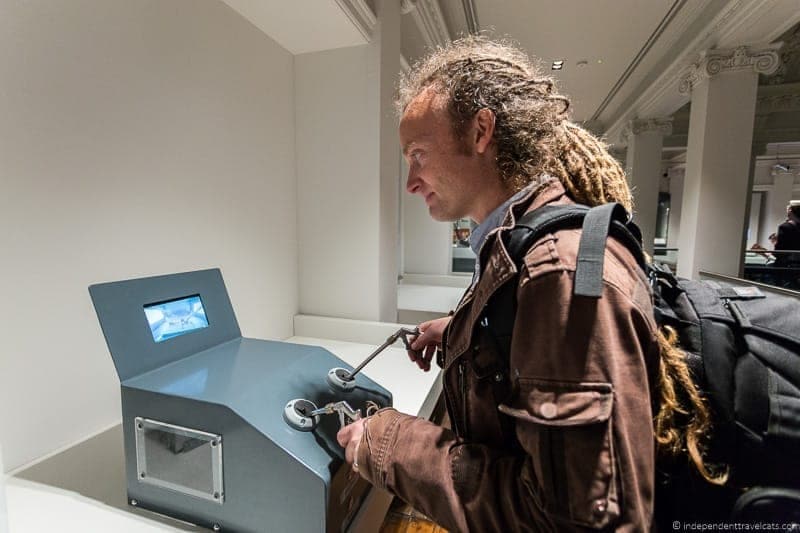 A Very Short Introduction to Mountains – This 1-hour lecture given by Professor Martin Price focused on the significance of mountains which cover a quarter of the earth's surface and their role in our ecosystems and the ongoing effects that climate change is having on the world's mountain regions. This was primarily a scholarly lecture and was attended by a lot of local university students, but there was also about 10 minutes left for Q&A and audience discussion.
The Tiny Homes Village – A free drop-in exhibition was set in the Mound Precinct in central Edinburgh that included a number of tiny homes that was geared towards having visitors think about the rising urban populations, emergency housing, and future of homes as space and resources become more limited. The homes included self-sustaining eco pods, a traditional Mongolian yurt, and emergency housing shelters.
A Visit to the National Museum of Scotland – We dropped by the National Museum of Scotland (donation-only entry fee) and visited some of the free drop-in exhibits. They had several busy Pop-Up Science attractions going on during our visit such as the Windtunnel Challenge, Robots, Nest Building, and Engineering. All were geared to appeal as fun activities for kids (and adults!) but to also teach them something during the experience.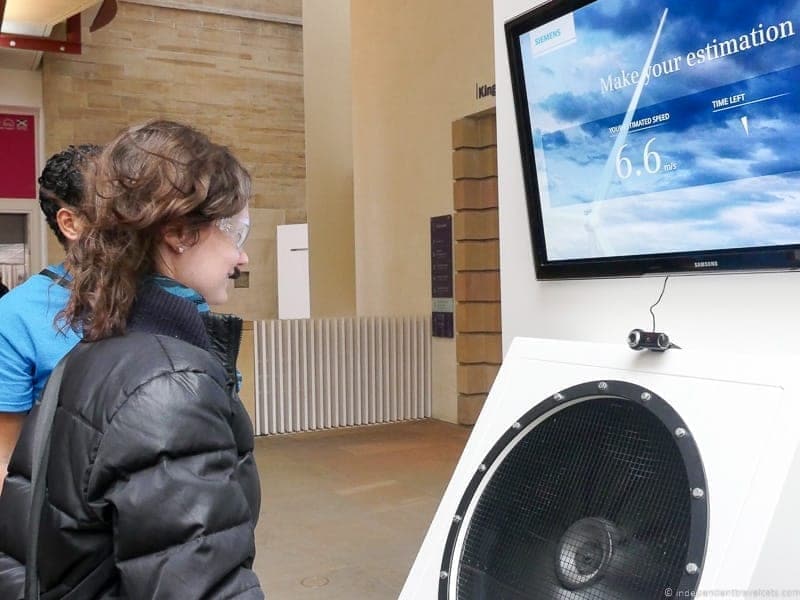 A Taste of Barney's Beer Experiment – Local micro-brewery Barney's Beer set up pop-up taste tests for adults of a new beer designed specifically for Science Festival 2016 in collaboration with a scientist. This year's beer was called Binary Star. This beer, and others by Barney's, can be tried at The Royal Dick bar and cafe located within Summerhall which was a very convenient place to grab meals and drinks in between science festival events since many events take place within Summerhall (a former veterinary school).
Uncanny Valley – Uncanny Valley is the name of an interactive show designed for 8-12 year olds and their families that allows the audience to interact with a robot named OKAY as the robot shares a story about friendship. It was really interesting to be able to ask questions of the robot and the human performers. This performance is a great example of an event that you might find at the Science Festival as well as the Edinburgh International Children's Festival.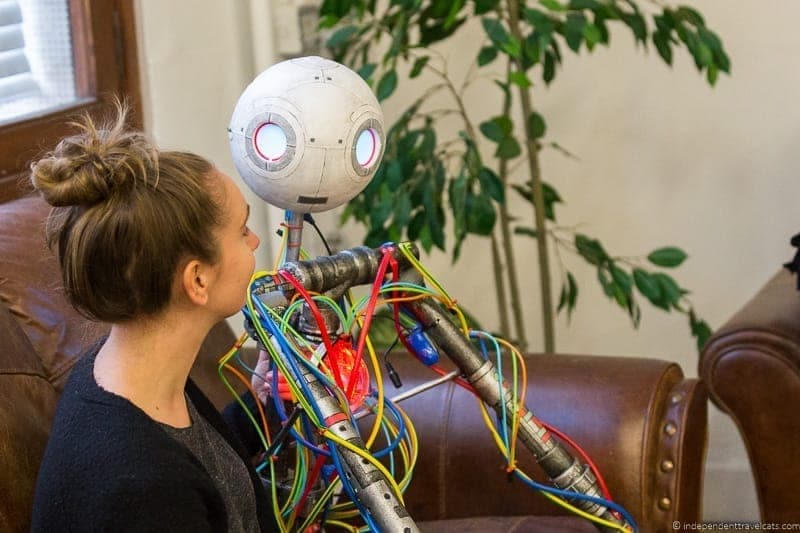 Adventures in Viticulture – A special adult-only evening event that included 3 speakers focused on the science of wine making and the challenges associated with it in the modern day. One speaker talked about the future of winemaking in Scotland as the first person to try to grow grapes for wine since the Romans! The event also included discussion and the tasting of 4 different wines.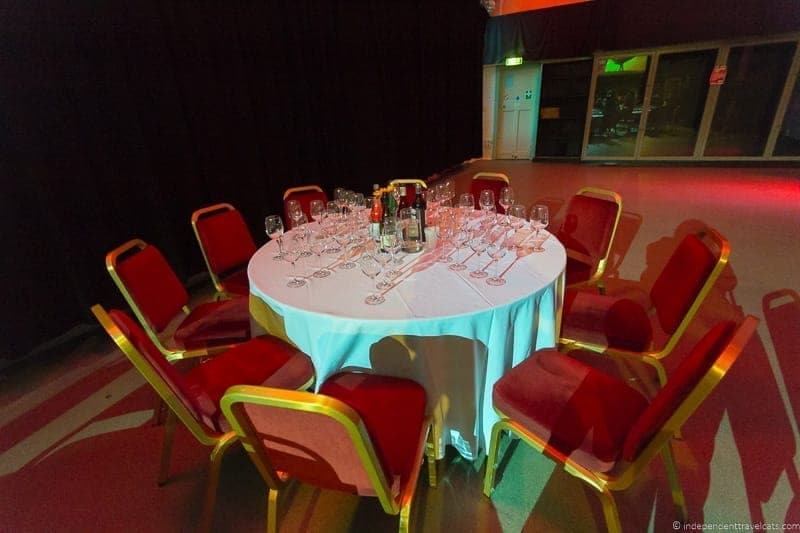 A Short History of the Cocktail – This was another adult-only evening special event that included 4 speakers that focused on the history of the cocktail, the scientific merits of the ingredient combinations and equipment used to make the drinks, and even the science behind the colors of some famous cocktails. The event included ample tasting opportunities with 5 different tastings (Sazerac cocktail, Pickering's gin, Gibson cocktail, a Tequila Sunrise, and a Rob Roy with chocolate bitters and added lavender smoke!). There was also cocktail making demonstrations.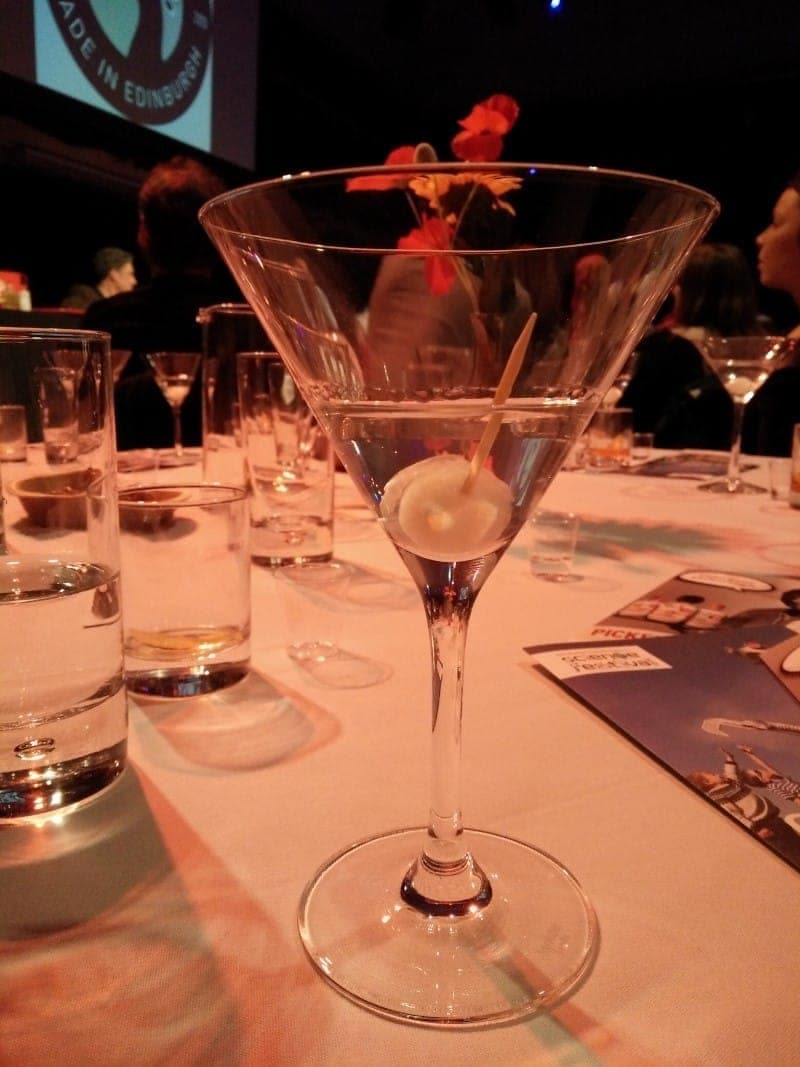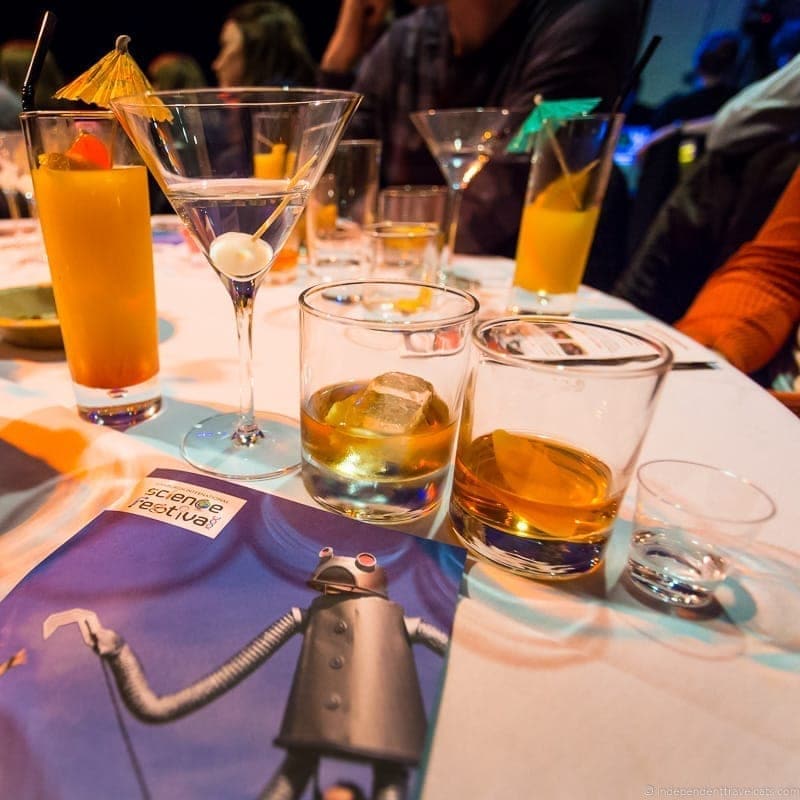 As you can probably tell from our photos we really enjoyed the three days we spent at the Edinburgh International Science Festival and would have liked to attend more of the events during the 2 weeks; however, I unfortunately caught the flu and was sick in bed during much of the second half of the festival and Laurence bravely had to attend the cocktail workshop without me.
Laurence and I were both surprised by the variety and breadth of the programming during the science festival and found so many events that appealed to us. We are looking forward to attending the Edinburgh International Science Festival again next year and we are very excited to take part in some of the other great festivals taking place in Edinburgh this year.
We had no idea of Edinburgh's reputation as the world's festival city until we moved here!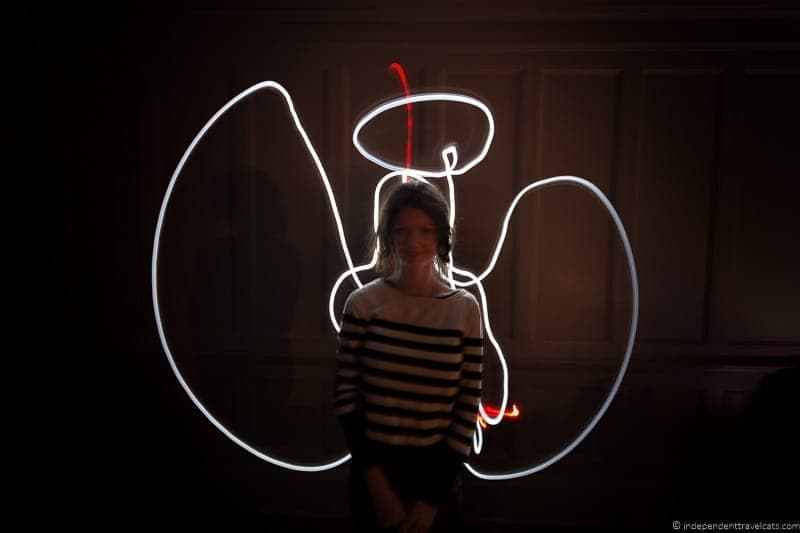 Does the Edinburgh International Science Festival events sound interesting to you? Have you visited any of the festivals in Edinburgh? Which Edinburgh festivals would be on your list to try to attend?
As always, feel free to comment and we're happy to answer any questions about Edinburgh's festivals.
**Disclosure: We were invited to experience the Edinburgh International Science Festival in partnership with Visit Scotland and Festival Edinburgh, who arranged our transport, entry fee, and expenses during our time at the festival; however, this article contains only our own honest thoughts and opinions. You can read more in our Ethics Code about how we accept work.**