Grasse France might be the sweetest smelling city in Europe, widely known as the perfume capital of the world. Known for its leather tanning work in the Middle Ages, this hilly French town would eventually become the center of the French perfume industry after it began manufacturing perfumed gloves in the 16th century and farming a number of flowers used for fragrances. Grasse still enjoys an international reputation in the perfume industry and is the home of dozens of fragrance companies. Even the flowers used for making the world-famous Chanel N°5 are grown and harvested here.
In addition to the perfume industry, Grasse also provides travelers a break from the crowded Riviera coastal towns and offers a glimpse of the real Riviera away from the tourist route. We spent a full day and night in Grasse and we'll share what you need to know to plan your own trip to Grasse as well as our own highlights, including the Galimard perfumery workshop where I got to create my own personal perfume!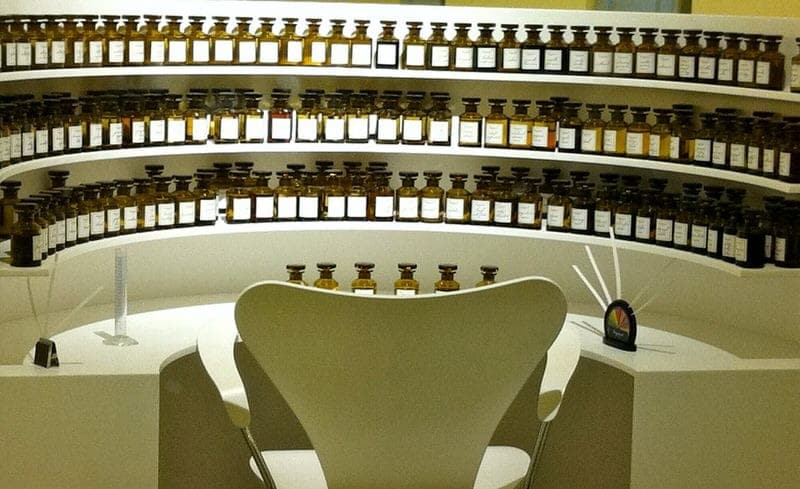 Some Basic Information about Grasse France
Getting there?
Grasse is located in the Alpes-Maritimes department of France and is part of the inland French Riviera area. It is located about 10.5 miles northwest of Cannes.
Car: Once in Grasse, follow signs for Center-Ville and then locate one of several pay parking garages near the town center. The one closest to the Fragonord perfume tour is at Place du Cours Honré Cresp.
Bus: You can get buses to Grasse from nearby towns, including Cannes and Nice. Once arriving by bus, you will then be a 5-7 minute walk from the main attractions in the Old Town.
Train: Grasse has a train station that connects with many Riviera towns. Once you arrive at the train station, you can take one of the local buses into the town center.
Tourist Information Office
Address: Place de la Buanderie, 06130 Grasse, France
Phone: 04 93 36 66 66
Website: www.grasse.fr (has some good info on attractions, transportation, and car parks)
How much time should I spend in Grasse?
Personally, we enjoyed spending a full day here and staying overnight. However, if you are not very interested in the perfume industry, a half day would be very sufficient to do one of the short perfume tours and do a 1-2 hour stroll through the Old Town. Depending on your itinerary, Grasse can be a good place to combine with a visit to Cannes, other inland Riviera towns, or when heading to Gorges du Loup (the Grand Canyon of France located north of Grasse). There are plenty of scenic drives possible from Grasse as well as nearby interesting caves, such as the Grottes de Saint-Cézaire.
What to do in Grasse France?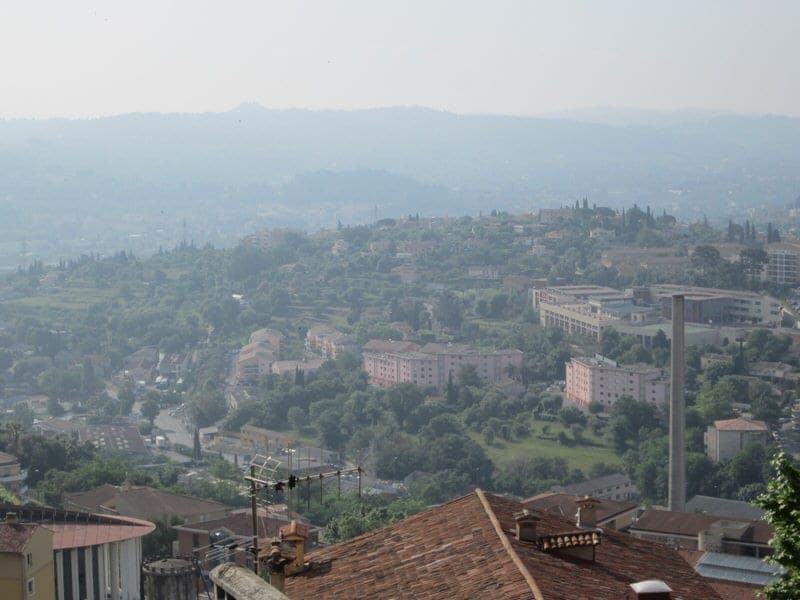 Learn about perfume.
Whether you are interested in the history of perfume making, the state of the current fragrance industry, seeing the flower fields, or just buying some good smelling goodies, Grasse has you covered. For the history of perfume head to the Museé International de la Parfumerie (International Museum of Perfume, entrance fee), where exhibits chronicle over 3,000 years of perfume history and you can view their flower garden for an extra fee.
To explore a functioning factory, several of the perfume manufacturers give free guided tours, such as Galimard, Fragonard, and Molinard. The most popular factory tour is the Fragonard Perfumery tour which is the one we chose to do which provides free 25-minute tours regularly throughout the day in several languages. These tours all include an overview of the history of perfume making, an overview of historical and current techniques (with some demonstrations), and a visit to a gift shop where you can purchase fragrance products.
If visiting Grasse in the Spring or Summer, you'll likely have the option to explore one of the nearby fields or gardens that contain the local flowers (such as roses, jasmine, violet, mimosa, lavender) that made Grasse famous and prosperous in the past. Tours depend on the flowering of the plants, but best bets are Le Domaine de Manon or a visit to the garden associated with the Museé International de la Parfumerie mentioned above.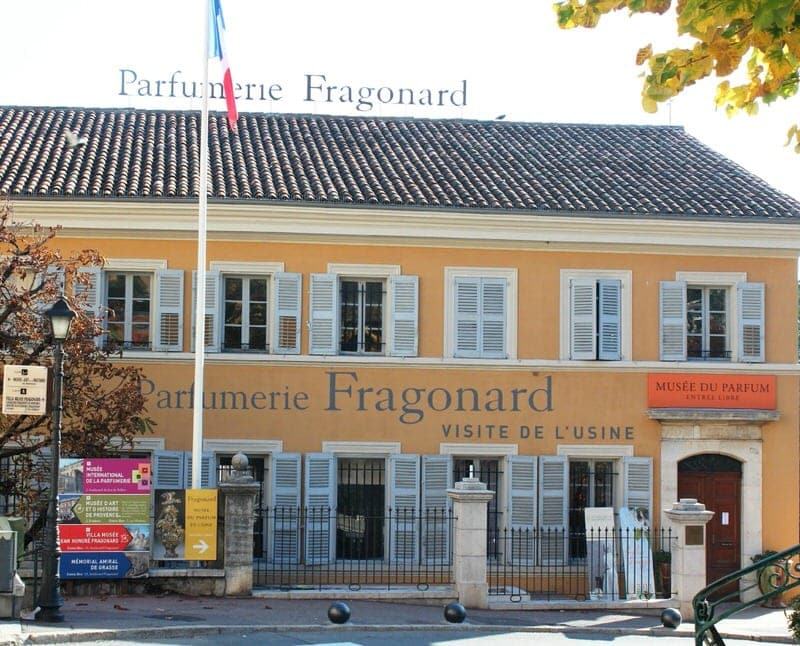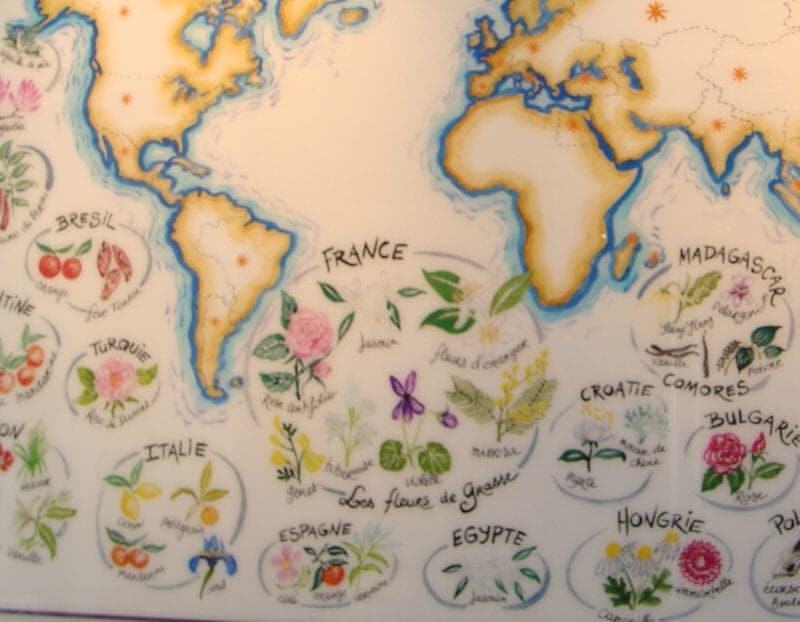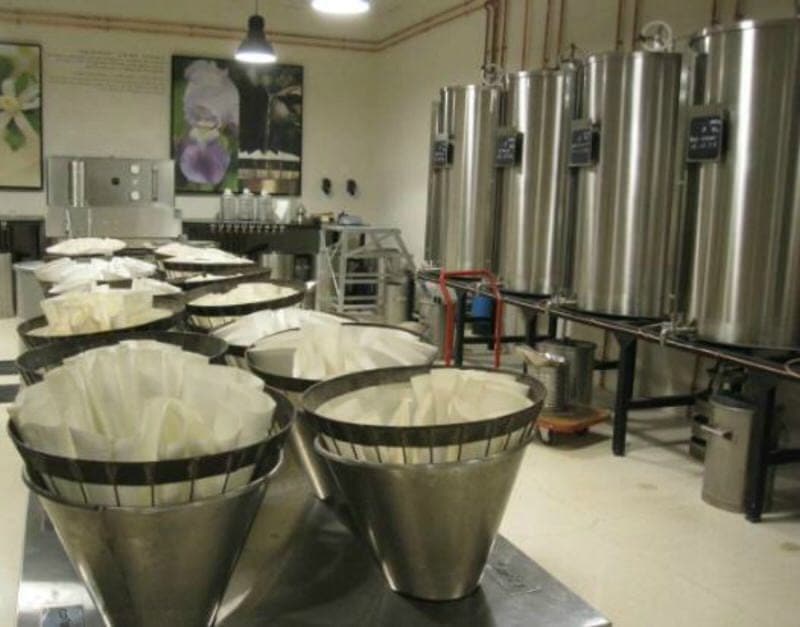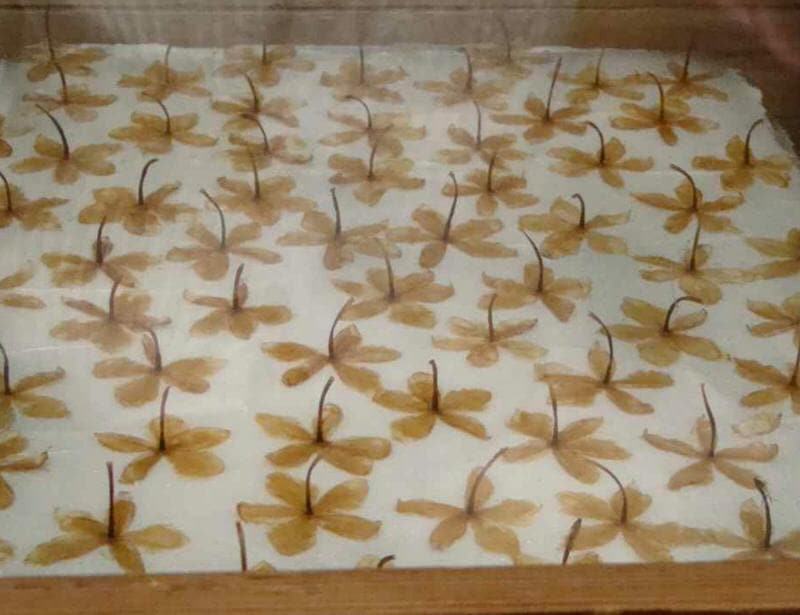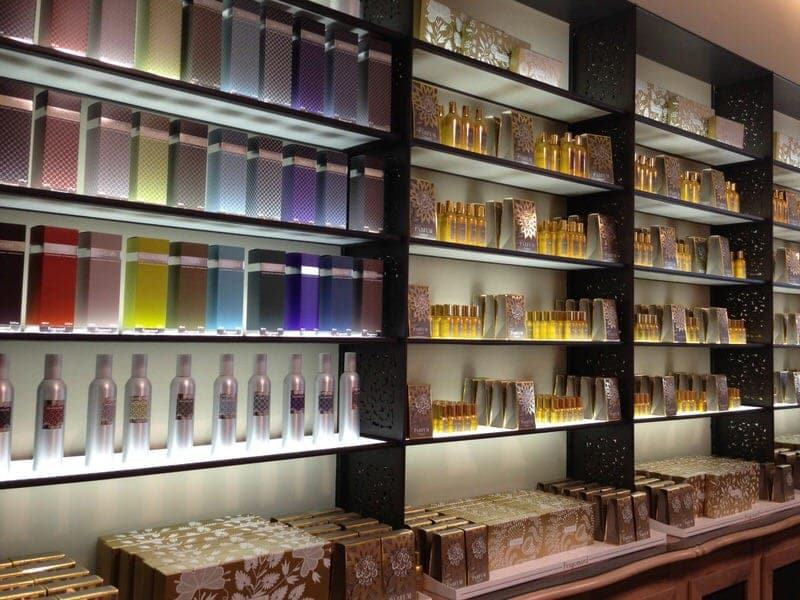 Create Your own Perfume
At least three perfumeries offer regular perfume creation workshops to the public in Grasse, Galimard, Fragonard, and Molinard. Here is the situation as of December 2017: Galimard offers a 2 hour perfume workshop where you can create a 100ml (3.3 fl oz) perfume from 127 essences for €53 per person. At Fragonard you can create a 100ml (3.3. fl oz.) perfume from 9 essences in a 1.5 hour workshop for €69. There is also an optional 1 hour factory tour offered afterwards for a total of 2.5 hours. Molinard offers 1 hour perfume workshops where you can create a 50 ml (1.69 fl oz.) fragrance with a choice of 90 essences for €69. Molinard also offers a children's perfume workshop and a 30-minute express version (no appointment needed) where you can create a 30 ml (1.01 fl oz) perfume from 9 essences for €30. The workshops at all three perfumeries (except for the 30 minute option at Molinard) are given by appointment only. Fragrances can be made for men or women.
When we did this in 2014, only Galimard and Molinard were offering perfume workshops in Grasse. We chose the one at Galimard because it offered (and still does) the best price for the most perfume and the most scent options.
NOTE: If you not planning to visit Grasse, there are other places you can also take perfume workshops in France. Fragonard offers Paris perfume workshops, Molinard offers perfume workshops in Nice and Paris, and Galimard offers perfume workshops in the village of Eze.
The Galimard Perfume Creation Workshop:
The thought of being able to create my own scent was a big factor in why we included Grasse on our itinerary when visiting Provence and the French Riviera. The thought of being able to learn more about how perfumes are constructed and being able to actually create my own was very exciting. Ethan and I don't buy many souvenirs, partially to save money and partially because we don't have the room in our luggage, so we generally each try to get one or two things from each trip that will be memorable. On this trip, the custom perfume I created was my souvenir.
Before we left for France, I had booked an appointment online at the Galimard "Le Studio des Fragrances" workshop to create my own perfume. We arrived at the Galimard studio (5, Route de Pégomas) for my 10:00am appointment (Note: the actual perfumery is located nearby but not at the same location as the studio). I was greeted by a woman who might have been the receptionist.
After saying goodbye to Ethan who drove to a café, I was taken back to be seated at a perfumer desk (also known as a perfume organ). The desk was filled with rows of over 120 color scent bottles with various labels and French names. Many of these bottles also had a male or female symbol on them to denote more feminine or masculine scents.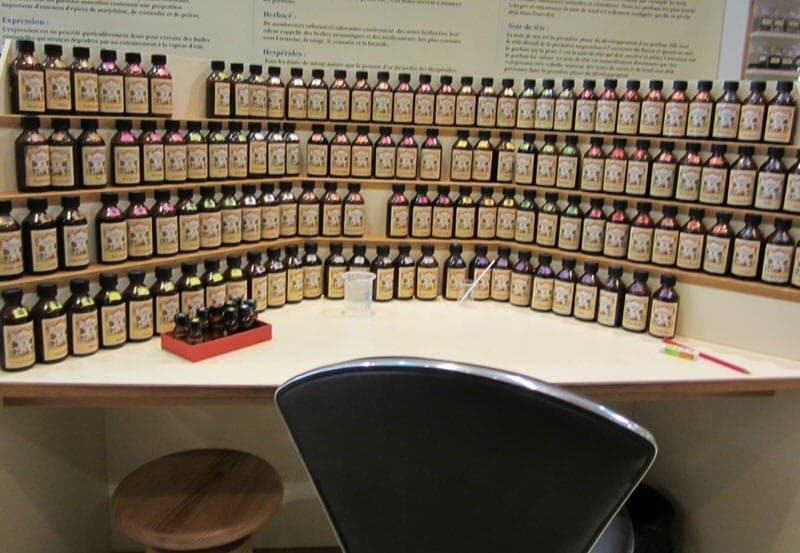 After being seated, a male perfumer or "nose" (French "le nez") came over and introduced himself and began to explain the process. He was nice and his English was good, but it was clearly awkward for him as he was clearly a bit out of his element in instructing tourists in the art of perfume making. Noses are a rare and interesting group of people as they study and train for almost as long as someone with a medical degree or PhD, must have exceptional abilities to identify scents, and must refrain from any activity (drinking alcohol, smoking, eating spicy food, etc.) that might interfere with their olfactory abilities. I was the only one with a morning studio appointment that day and was lucky to witness a group of them quietly working in the room next door separated by a wall of glass, they looked like a group of scientists.
Anyway, the nose explained to me that there are 127 possible notes that I could choose from and that over the course of the next 2 hours, I would choose scents for the Peak Note (top note), Heart Note (middle note), and Base Note. After bit of explanation about the various types, or families, of scents, the nose had me smell several perfumes and pick out the two I like the most.
Based on this selection, the nose was able to get a sense of my preferred scent types (I believe mine was a floral and a fruit scent) and then he gave me a group of scents that I could choose from to construct my base scent. I did this by simply smelling each of the selected scents…over and over again, as I often had a hard time narrowing down the choices. Once I chose the scents, I poured the scents directly into a glass beaker to the right measurement and recorded each scent on the provided worksheet. After each note, the "nose" came back over and explained the next note and told me the types of scents I could choose from and how many.
During the process, I was able to test the smell of the in progress perfume using a perfume paper tester, but the fragrance changes with each added scent so it is difficult to tell what it would smell like until the end. Even after all the scents had been added, I was told that I should wait a couple of weeks before wearing it until the finished perfume "really comes together". My scent has a very floral base and fruity top notes, and I really love the scent.
After I was done they poured the perfume into a bottle, added a custom label with my chosen perfume name, and gave me a personalized certificate. If you really like your scent, they keep the formula and you can order more of it online in the future. The only minor complaint I had about the workshop was that there was much less teaching and interaction with the nose than I had expected. Overall though, It was a unique and really nice experience and I would definitely recommend it to someone interested in creating their own perfume as it makes for a unique and memorable souvenir.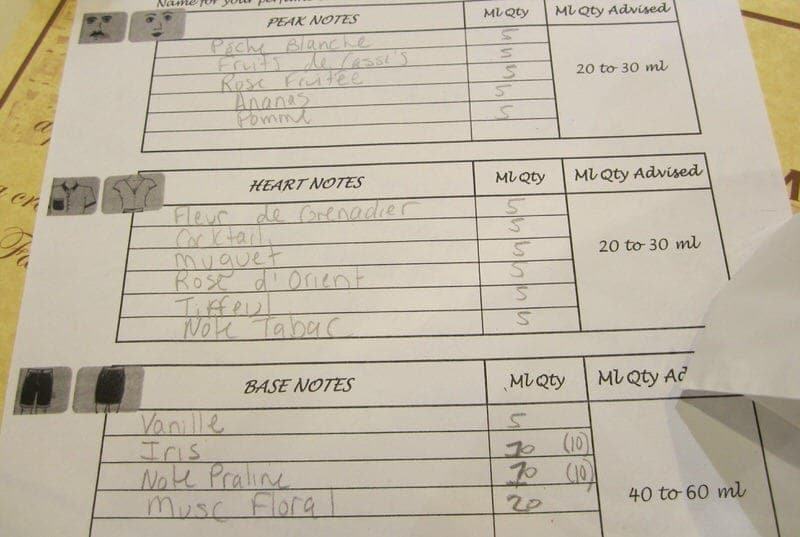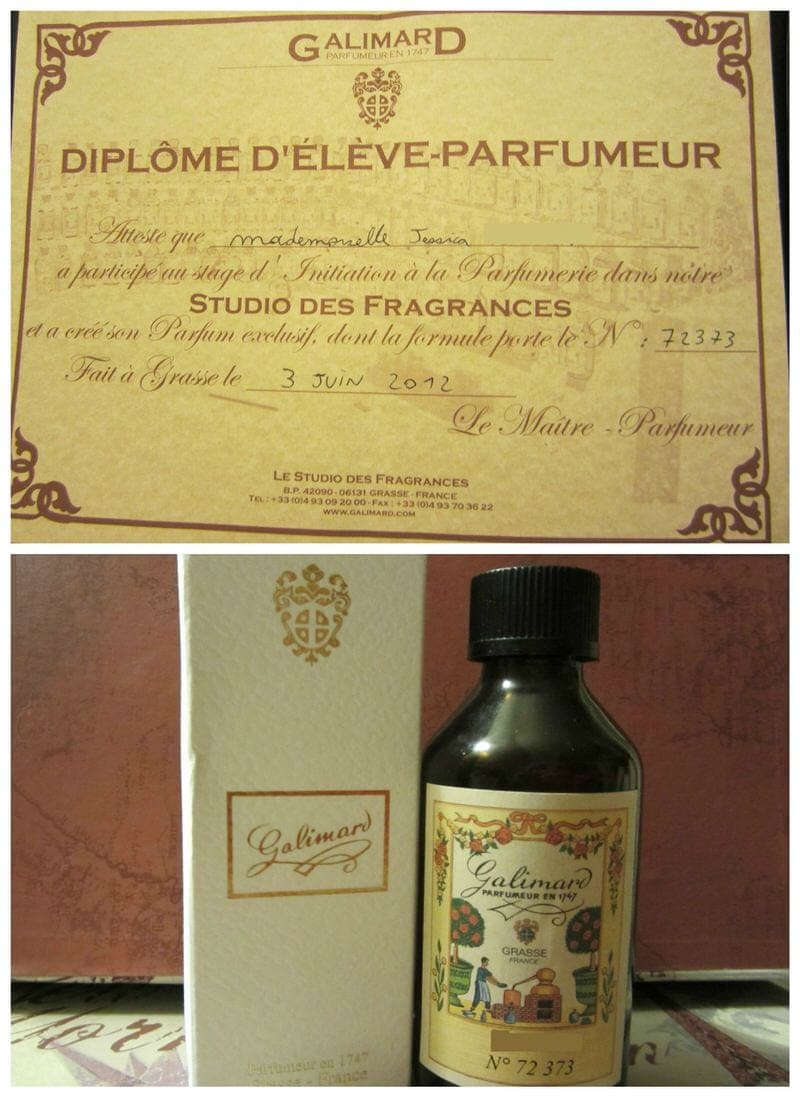 Explore the Old Town of Grasse
If you have visited other Provençal or Riviera towns, you've likely stopped at many fixed up and postcard perfect little towns scattered all over the Luberon and Côte d'Azur. However, Grasse offers a refreshingly "more real" look at a French Riviera town. While the perfumery tours are a popular stop on the tourist route, most visitors don't take the time to investigate the rest of the town and even fewer spend the night in Grasse.
While it is not chock-full of blockbuster attractions, the Old Town in Grasse is a collection of large squares, narrow alleys, medieval ruins, 17th and 18th century buildings, and steep staircases. I would recommend getting a self-guided walking map from a guidebook or the tourist information office and use it to guide your stroll. The main highlights are the Cathedral Notre-Dame-du-Puy which includes paintings inside by Rubens and Fragonard, and some great views of the nearby countryside from various viewpoints such as the Place du Cours and the viewing point behind the cathedral.
Other sights include the Hôtel de Ville (current City Hall, former Bishop's Palace), square Sacaren tower, Monument aux Morts (war memorial), and the Jardin de la Princesse Pauline (garden). For those who have difficulty walking around the hilly Old Town, there is a seasonal tourist train available that goes by many of these attractions.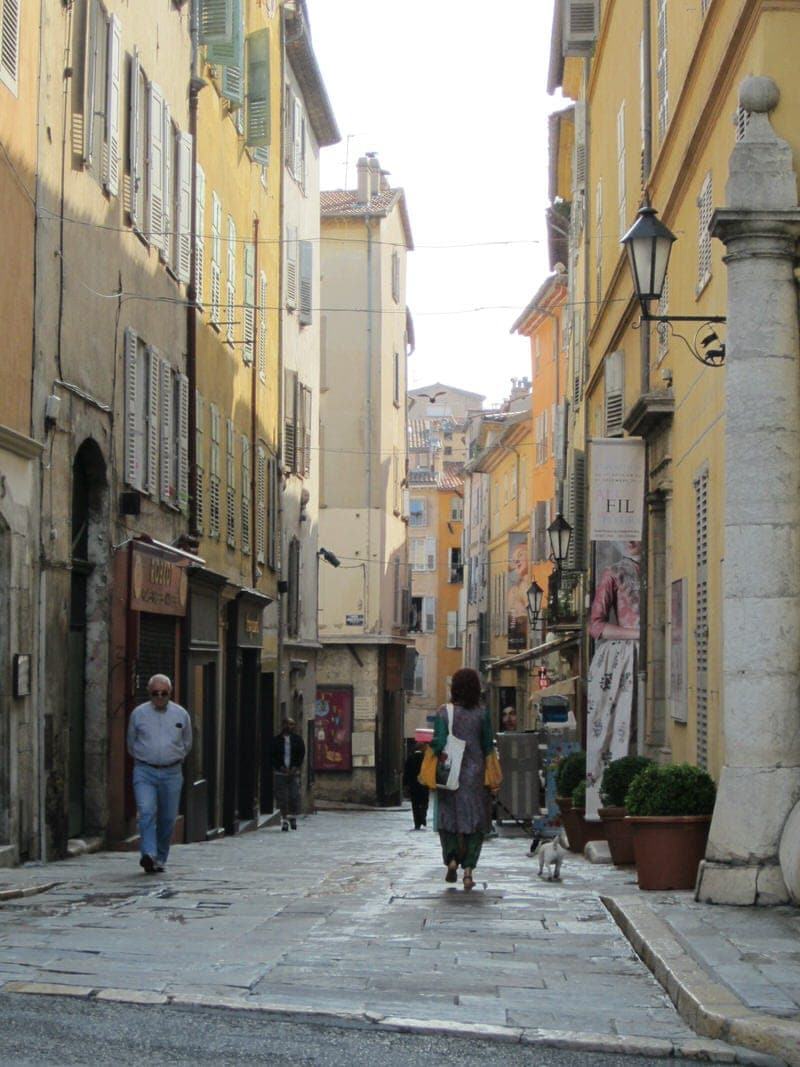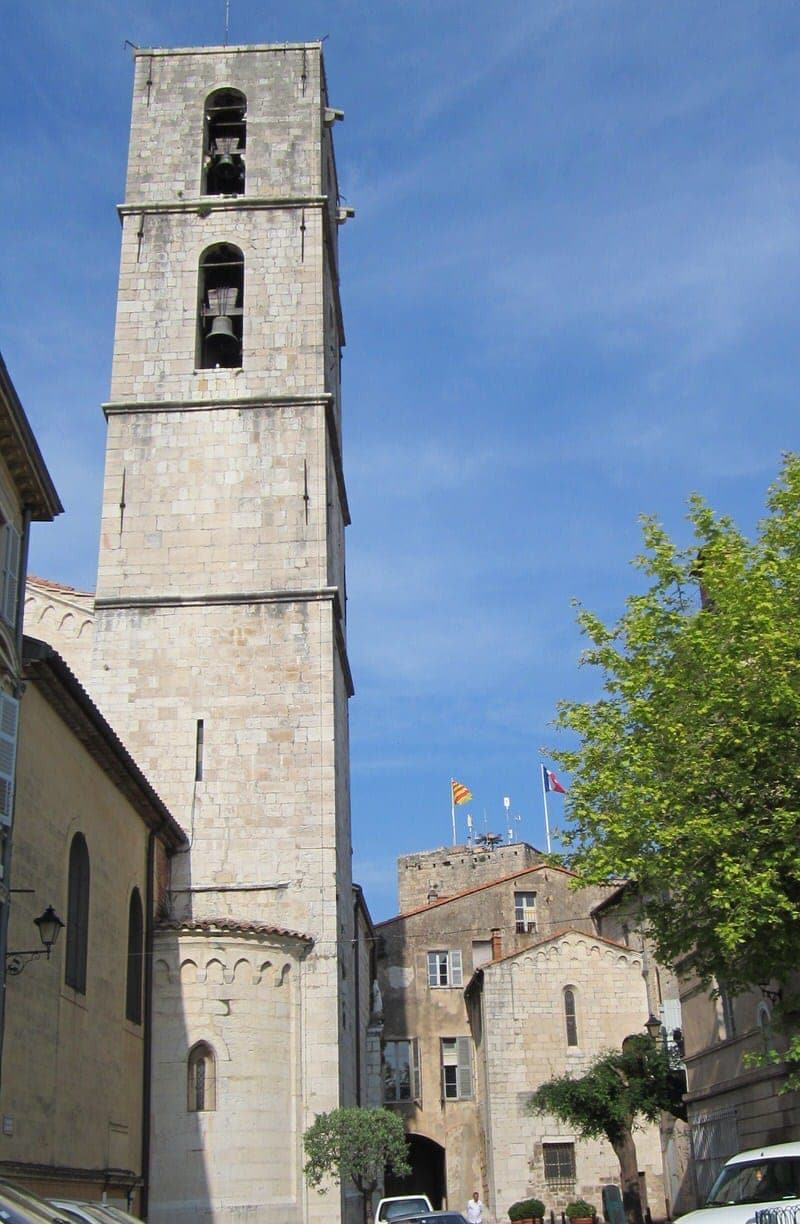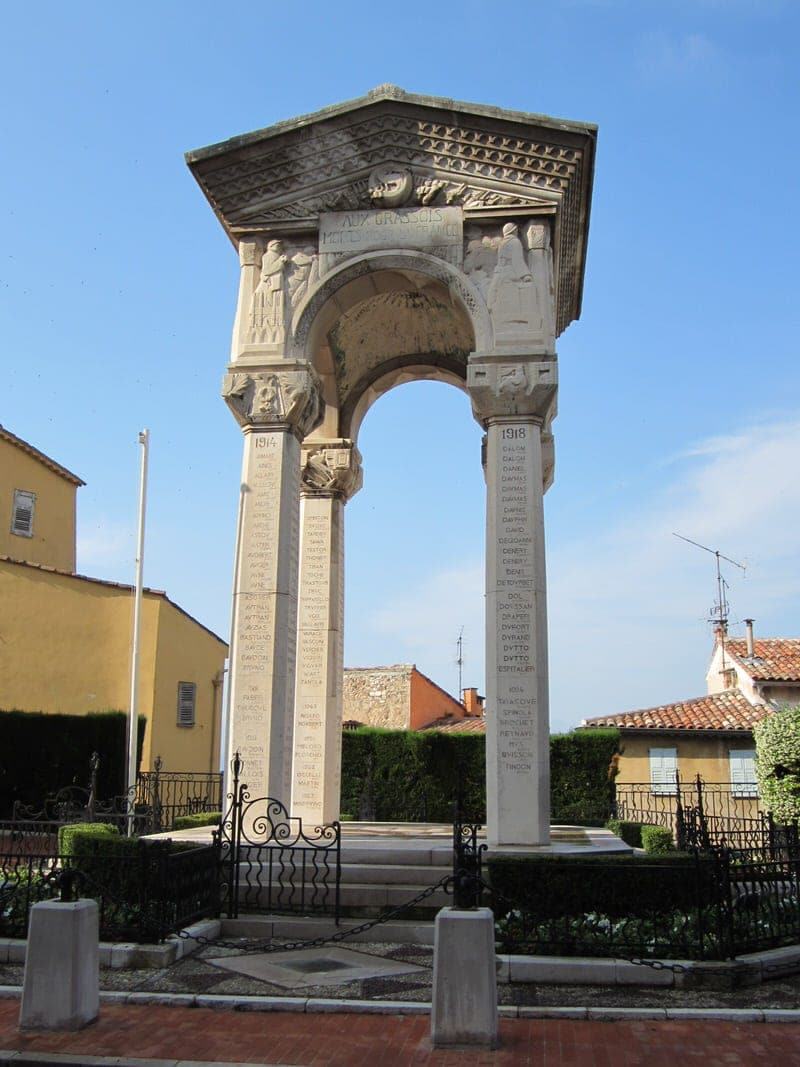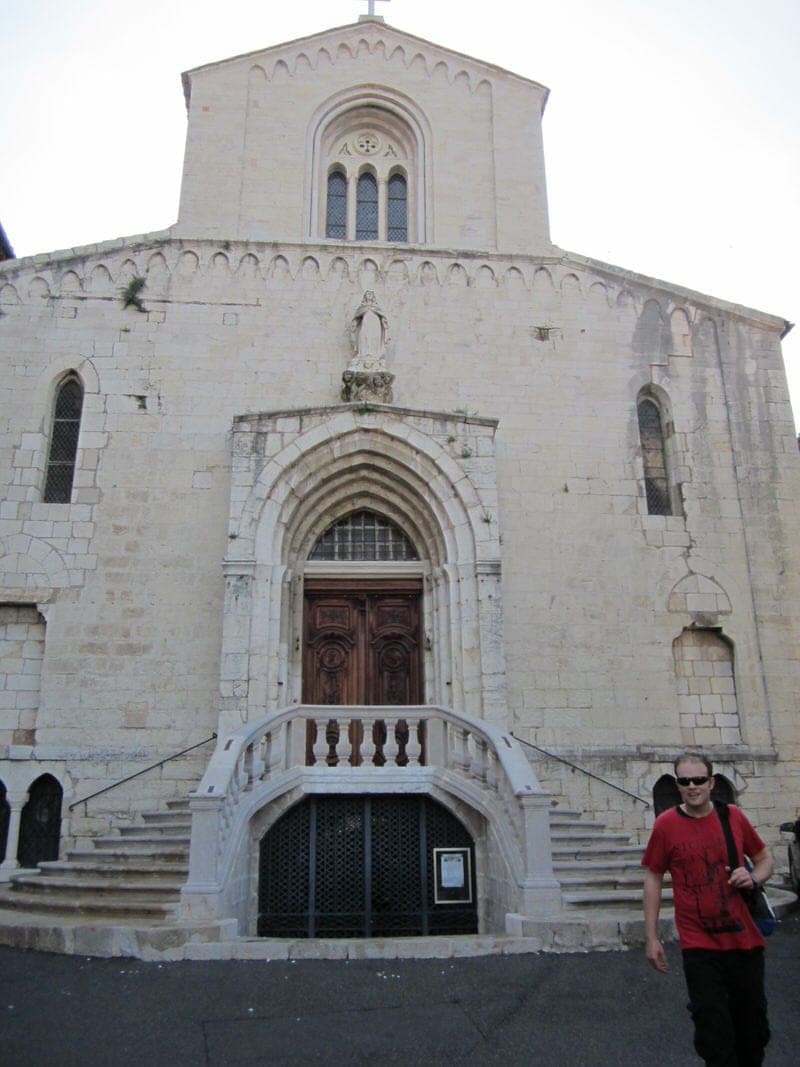 Take in Some Art and History
In addition to Museé International de la Parfumerie, there are several other little museums in town that might be of interest. While we did not have time to visit any of these museums and none of these are must-see stops, they may make for interesting detours during a walking tour, especially given that many allow free entrance.
For history lovers, the Museé d'Art et d'Histoire de Provence, houses a collection of exhibits in a 18th century mansion tracing the art and history of eastern Provence, and the small Musée Provençal du Costume et du Bijou offers an authentic collection of Provençal clothing and jewelry dating from the 18th and 19th centuries. To get a glimpse of some historical local art, check out the Jean-Honoré Fragonard Villa-Museum, which was the home of famous French artist Fragonard and includes many of his works, visit the Musée Fragonard for a number of paintings by Fragonard as well as works by Marguerite Gérard and Jean-Baptiste Mallet, and don't forget to take a look inside the Cathedral Notre-Dame-du-Puy for works by Rubens and Fragonard. For those interested in maritime history, Museé de la Marine traces the life and career of the 18th century Grasse seaman François-Joseph Paul, including his involvement in the American Revolution, and has 30 model ships on display.
Some Final Thoughts on Grasse France
We had a lovely visit in Grasse, and it stands out in Ethan's mind as one of the more relaxing stops on our 3-week trip to France in 2012. We both found Grasse's history and perfume industry interesting and I enjoyed being able to create my own perfume. While in Grasse, I kept thinking about the dark but strangely captivating movie Perfume: The Story of a Murderer (based the book by Patrick Süskind) about a murderous creepy perfumer, which includes a scene where the townspeople of Grasse are induced into a crazed orgy by the perfect fragrance.
But aside from the perfume industry, part of the appeal of our stop in Grasse was that it was a welcome break from hot and crowded Provençal hill towns and popular Riviera coastal towns. Ethan and I shopped and got gas at the giant Leclerc, stopped at the local boulangerie, and strolled the early morning alleys of the Old Town of Grasse, virtually alone on a Sunday morning. We stayed in a room we booked online at Airbnb and spent a wonderful evening in Grasse eating and chatting with the lovely French couple who owned the apartment. We may even see this couple again this summer on their own trip to the United States.
Overall, while Grasse is not full of blockbuster sights, I think it is a must-see stop for those interested in perfume, and a good place for a welcome break for others who find themselves in the area.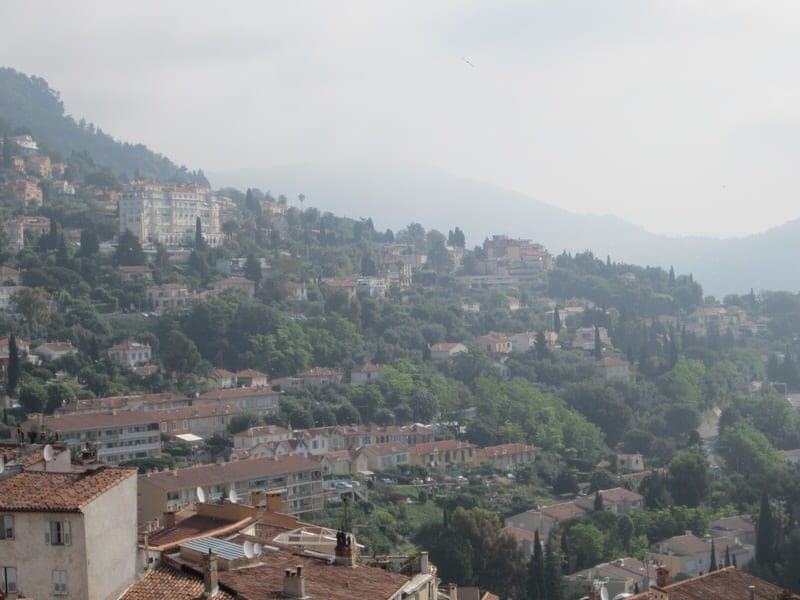 What do you think? Have you been to Grasse, France or attended a perfume creation workshop? Feel free to ask us any questions below!