As more and more people use the Internet to do travel research, are travel guidebooks still useful and relevant? Do we need travel guidebooks anymore? With giant travel websites like Tripadvisor and Expedia, it made me wonder how much people use guidebooks these days. Recent research suggests that although most people are using the Internet as a source of travel information, most people still rely on travel guidebooks during their travels. Let's take a look at a research article in the Journal of Travel Research.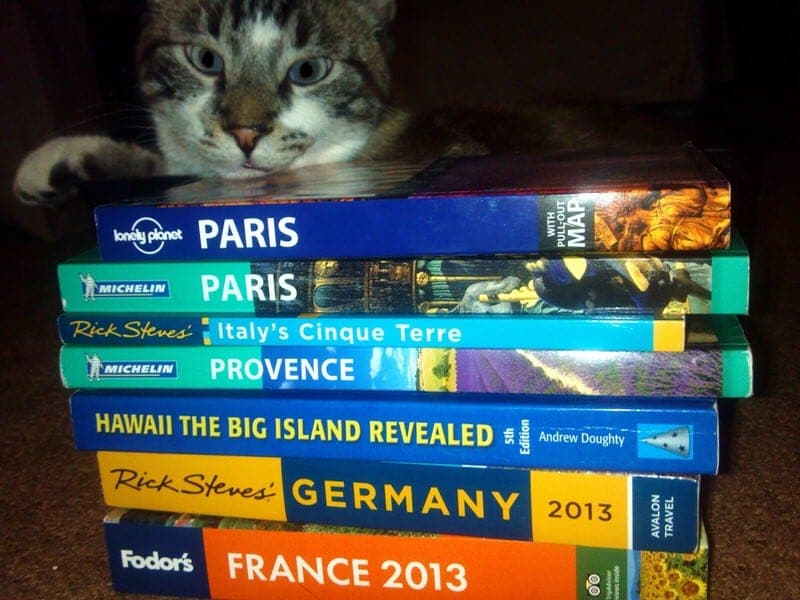 Research Study: A 2011 published research study collected information from 196 overseas travelers from Hong Kong. The majority of travelers were traveling for leisure purposes. Travelers completed surveys about what information sources they used to help them plan their trip prior to travel, what sources they used while traveling, and what sources they used after travel. They were also asked to rate how influential each travel source was in helping them with their travel plans.
Research Findings: Interestingly, while more people actually reported using the Internet for travel, guidebooks were still rated as the most influential source of information by the travelers. The Internet and information from family and friends were the most common sources of information prior to travel, but guidebooks were the most commonly used both during and after travel. Interestingly, tourist offices and associations were considered the least influential source of travel information.
Here were the rankings from most important to least important source of travel information:
1. Travel guidebooks
2. Friends/relatives
3. Personal experience
4. Internet
5. Newspapers/magazines
6. TV/radio travel programs
7. Corporate/associates
8. Travel agencies
9. Tourist offices/associations
Top 5 Sources of Information Before Travel:
Internet (85%)
Friends/Relatives (82%)
Travel guidebooks (76%)
Newspapers/magazines (70%)
Travel agencies (57%) & Corporate/associates (57%)
Top 5 Sources of Information During Travel:
Travel guidebooks (76%)
Personal experience (54%)
Friends/relatives (32%)
Internet (28%)
Travel agencies (25%)
Top 5 Sources of Information After Travel:
Travel guidebooks (37%)
Personal experience (14%)
Internet (25%)
Friends/relatives (12%)
Corporate/associates (7%)
What does this mean? While the Internet is the most common source of travel information, people may not trust Internet sources as much as guidebooks and information from friends and family members. Also, during travel, when many people might not have consistent Internet access, guidebooks and other sources of information become more common. However, it is likely that these numbers are changing since this study was done in 2011 as more people now have smartphones and tablets with Internet access. It is interesting that most people don't rely much on travel information offices and associations—likely because they tend to be more focused on promoting expensive travel options rather than providing unbiased information to help travelers.
I personally really enjoy choosing a good guidebook before a trip and we use them a lot for the planning phase, but we don't always travel with them during our trips, depending on how familiar we are with the area. However, now with many travel guidebooks available in digital formats, it will be interesting to see if guidebooks are still able to stay relevant as people increasingly turn to travel websites to plan their trips.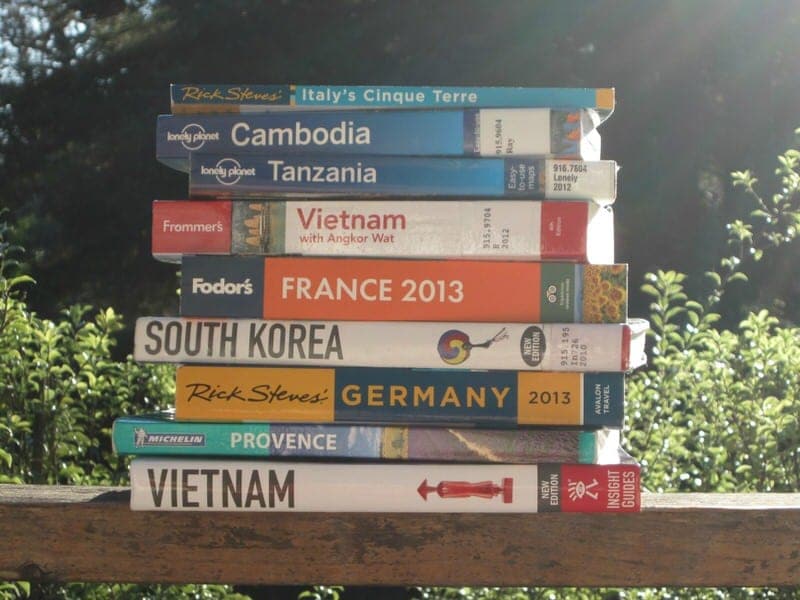 What do you think—are travel guidebooks still relevant? Do you use them for any part of your travels? We'd love to hear your thoughts, just leave us a comment below.
Article: Tsang, N., Chan, G., & Ho, K. (2011). A holistic approach to understanding the use of travel guidebooks: Pre-, during, and post-trip behavior. Journal of Travel & Tourism Marketing, 28, 720-735. doi: 10.1080/10548408.2011.611741
Interested in reading more travel research posts, check out our Travel Research section.