In November 1889, two young female journalists, Nellie Bly and Elizabeth Bisland, set out for the journey of a lifetime—both with the goal to try to travel around the world in less than 80 days. These two very different women were sponsored by competing newspapers to beat the record of Jules Verne's fictional Phileas Fogg from his novel Around the World in 80 Days.
Such a feat had never been undertaken before and it was not even known if it was indeed possible at the time. Certainly many people at the time believed that it was impossible for a woman to do so. This race around the world made daily headlines and people from around the country (and indeed the world) closely followed these women's journeys around the world.
I stumbled across the names of these two American women on a random Internet search and became intrigued as I had only a vague notion of who Nellie Bly was (I knew she had exposed poor conditions in a New York psychiatric asylum by getting herself committed), and I had never even heard of Elizabeth Bisland.
The tale of these two women's race around the world combines three of my great loves: travel, writing, and history, and I set out to find out more. Read on if you are interested in hearing about what I learned about these women's journeys and travel during the Victorian age.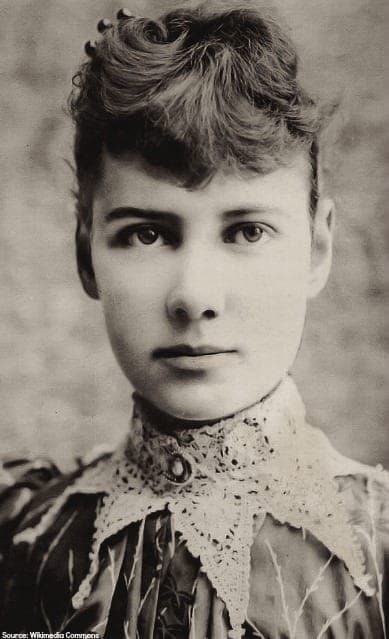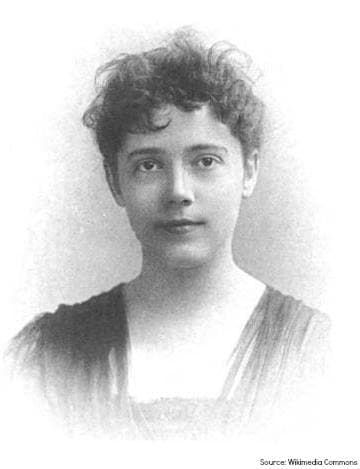 Victorian Era Travel
What resulted from my search and readings is a fascinating look into travel at the time. This was the Victorian era, and the United Kingdom was reaching the height of its global power and self-confidence. Much of the prosperity and wealth of the British Empire coming from its vast overseas possessions.
Along their journeys both women would come to realize (Bly with disdain, Bisland with awe) of how the sun literally didn't set on the British Empire as they travel through a number of British colonies on British steamships through British controlled canals and ports.
The women's travels takes them through the United States, Europe, and Asia and across the Pacific, Indian, and Atlantic Oceans. Compared to modern travel, travel then was extraordinarily slow and could be greatly affected by weather. Along the way, the women travel aboard horse-drawn carriages, tuk-tuks, trains, and steamships.
It is an era where passenger steamships and trains have begun to make long-distance travel accessible for the first time and the United States's time zones are literally dictated by the railway companies. Both women travel part of their trip on luxurious White Star Line steamers (the Titanic would soon join the fleet) and occasionally stay at luxury hotels, but they also had to endure tropical heat in Victorian clothing with no air conditioning, cold trains with no heat, and seasickness caused by rough ocean crossings.
The women transmit infrequent messages back home to their respective newspapers by telegraph and by regular mail. It is almost unimaginable for me to imagine planning a trip and traveling around the world in an age of no air-conditioning, no Internet, and no airplanes. During the time of these women's travels, the phone was only a recent invention (patented by Alexander Graham Bell in 1876).
Packing Tips from Nellie Bly and Elizabeth Bisland
One of the most memorable little details for me was reading about how each woman packed for her trip around the world. At this time, most women, even for a trip of a couple of weeks, traveled with a number of trunks full of clothing, accessories, linens, and toiletries.
It is actually quite remarkable that both Nellie Bly and Elizabeth Bisland traveled so lightly for their trips, but particularly Nellie Bly. I mean the woman would put almost any modern man or women who prides themselves in packing light to shame. I admittedly would pack more for a 3-day weekend than this woman took for an 80-day trip.
Nellie Bly sets out for her trip with one full dress (the one she is wearing), a jacket (also on her back), and a small leather gripsack containing her undergarments, nightclothes, and toiletries! The fact that Bly only took a single bag (and not a large one as you can see in the picture below) was pretty shocking to a lot of people at the time.
Here is an excerpt from Elizabeth Bisland's book about being given five hours notice that she is expected to go on this crazy trip and having to decide what to pack:
"To the masculine mind there appears to be something strangely exhilarating in the thought of a woman being abruptly torn from her home without sufficient time to put her wardrobe in order, and to all the men responsible for this voyage the most delightful feature apparently of the whole affair was the fact that I should be forced to get ready in five hours for a seventy-five days' voyage around the world. – Why this should be so a woman cannot easily divine. It fails utterly to appeal to her sense of humor. It is one of those hopeless warps in the male mind that my sex no longer attempt to comprehend or to straighten, and, finding it incurable, have learned to bear with and ignore it as far as possible.

I finally managed to get all absolute necessaries of travel into a good-sized steamer trunk, a large Gladstone bag and a shawl-strap, but found, by experience, that my progress would have been in no degree retarded, and my comfort and happiness far better served, by carrying a second and larger box with everything I could possibly have required. I managed the trip on two cloth gowns, half a dozen light bodices, and an evening silk, but might quite as well have carried my entire winter and a large part of my summer wardrobe. Happily I took the precaution of carrying plenty of pins and hair-pins. I had had some previous experience with their vicious ways, and well knew that in critical moments in foreign parts they would get up playful little games of hide-and-seek that would tend to undermine my temper, and the only sure preventive was to have geologic layers of them all through the trunk, so that a shaft might be hastily sunk through one's belongings at any moment with a serene certainty of striking rich deposits of both necessities of female existence."

-Bisland, 1891

Elizabeth Bisland on a ship during the race
Here is an excerpt from Nellie Bly's book—notice the very distinct personalities and styles of writing of these two very different female journalists:
"I bought one hand-bag with the determination to confine my baggage to its limit.

That night there was nothing to do but write to my few friends a line of farewell and to pack the hand-bag.

Packing that bag was the most difficult undertaking of my life; there was so much to go into such little space.

I got everything in at last except the extra dress. Then the question resolved itself into this: I must either add a parcel to my baggage or go around the world in and with one dress. I always hated parcels so I sacrificed the dress, but I brought out a last summer's silk bodice and after considerable squeezing managed to crush it into the hand-bag."

-Bly, 1890
The Darker Side of Victorian Age Travel
In addition to providing a portrait into late nineteenth century travel, the women's stories of traveling around the world also reveal a darker side to our history. The stories reveal the struggles of both women trying to get a foothold in the male-dominated world of journalism and their encounters with sexist and paternalistic attitudes during their travels.
Although both women traveled without companions, both women's publishers (Joseph Pulitzer and John Brisben Walker) pulled many of the strings in organizing the women's trips and both women are met and escorted by men during several legs of their journeys.
This was also the time of rampant colonialism and discriminatory immigration policies such as the Chinese Exclusion Act that restricted almost all immigration of people of Chinese origin to the U.S. These women's stories inadvertently reveal a number of prejudices, human rights violations, and cultural misunderstanding that were prevalent at the time.
Nellie Bly and Elizabeth Bisland's Amazing Race Around of the World
Learning about these two women and their race was really enjoyable for me. The wonderful real-life adventure has plenty of twists and turns and ups and downs and it is not clear until close to the end which woman is sure to win. Indeed, one of the women is not even aware that another woman was racing against her until more than halfway through her trip!
There are lots of experiences with horrible storms, bad connections, cultural clashes, nail-biting train rides, and even some monkey bites, bribery, and allusions to possible underhanded cheating thrown in for good measure.
I won't ruin the ending of this fantastic journey as one woman clearly did win the race around the world, but I will say that both women managed to complete the around the world trip in under 80 days!
Two women in the Victorian age beat the fictional Phileas Fogg 's record and traveled around the world faster than any recorded human being (real or fictional, male or female) had ever done so before. In 1890 this was big news!
Want to Learn More about Nellie Bly and Elizabeth Bisland's Amazing Race Around the World?
You can read the books written by both Nellie Bly and Elizabeth Bisland about their travels, listen to an audioguide version of their travels, or read books written about their race by others.
Here are the book written by the women themselves about their journeys:
-Bly, Nellie. (1890). Nellie Bly's Book: Around the World in Seventy-Two Days. New York: Pictorial Weekly.
-Bisland, Elizabeth. (1891). In Seven Stages: A Flying Trip Around the World. New York: Harper and Brothers.
You can also listen to the two women's writing about the race in the compiled audiorecorded version below:
-Bisland, E. & Bly, N. Bly vs. Bisland: Beating Phileas Fogg in a Race Around the World Audible – Unabridged (2015) Narrated by Karen Commins & Melissa Reizian Frank. Jewel Audiobooks
Books about the Race:
-Goodman, Matthew (2013). Eighty Days: Nellie Bly and Elizabeth Bisland's History-Making Race Around the World. New York: Ballantine Books
-Marks, Jason. (1993). Around the World in 72 Days: The Race between Pulitzer's Nellie Bly and Cosmopolitan's Elizabeth Bisland. Gemittarius Press.
Other Sources of Interest:
-PBS documentary about Nellie Bly: Around the World in 72 Days
-Verne, Jules. (1973). Around the World in 80 Days. Paris, France: Routledge
What do you think about this race around the world by these two brave women? I'd love to hear any thoughts you may have about Nellie Bly, Elizabeth Bisland, or the Victorian Age of travel.