Napa Valley without wine??!! While the Napa Valley is one of the great wine destinations of the world, there are plenty of things you can do in Napa Valley besides drink wine. Perhaps you are not drinking in Napa due to health, pregnancy, or spiritual reasons, or perhaps you are traveling with people under the age of 21.
Whatever the reason, there are a number of people who visit the Napa Valley without hitting up all the tasting rooms and wineries that fill up most people's Napa Valley itineraries. I often visited the Napa Valley with someone who did not drink due to both health and personal reasons. So although we have visited a number of wineries and tasting rooms, we always sought out a lot of other wine-free activities as well.
Here is our guide to things to do in Napa Valley besides drink wine. We'll share loads of things you can do in Napa without wine that include hiking, going hot air ballooning, exploring local art, doing fun factory tours, eating at world-class restaurants, and even relaxing in hot springs.
10 Things to Do in Napa Valley Besides Drink Wine
Here is our list of the top 10 things to do in Napa Valley without wine (listed in no particular order):
1. Attend A Performance
One of the best venues to check out a performance is the historic Napa Valley Opera House, which hosts plays, dance, and musical performances throughout the year. Another historic venue for a variety of live performances is the Uptown Theatre which is also located in Napa.
There are also a number of concerts, festivals, outdoor movies, and other events held at wineries and parks throughout the Napa Valley that are generally open to the public. There are also several cinemas in the Napa Valley if you have a hankering for a new release movie.
To figure out what is going on during your visit, check out weekly event schedules online (such as at the Visit Napa Valley or Napa Tourist Info websites) or in the printed weekly guides available at hotels, tourist information, and tourist sites throughout Napa.
2. Visit Wineries that Offer More Than Wine.
Let's face it, most wine tasting rooms are generally cramped and not very interesting if you are not tasting or purchasing wine. So instead, especially if you have a mixed group with some wanting to drink and other not, visit wineries that have a little something extra to entertain those who are not drinking.
For instance, tour an Italian-style castle at Castello di Amorosa, take in panoramic views from an aerial tram at Sterling Vineyards, or enjoy a taste of Persia at Darioush.
Love art? Artesa, Clos Pegase, HALL, Hess Collection, Ma(i)sonry, and Mumm Napa Valley are among the wineries that include public art. Go to Coppola for film memorabilia, Chateau Montelena to see the featured winery of the film Bottle Shock, Sattui for an Italian deli lunch on their shaded picnic grounds, or Spring Mountain Vineyards or Beringer for a look at Victorian mansions.
Other wineries have restaurants, food and wine pairings, or intensive educational tours about aspects of winemaking that might appeal to non-drinkers.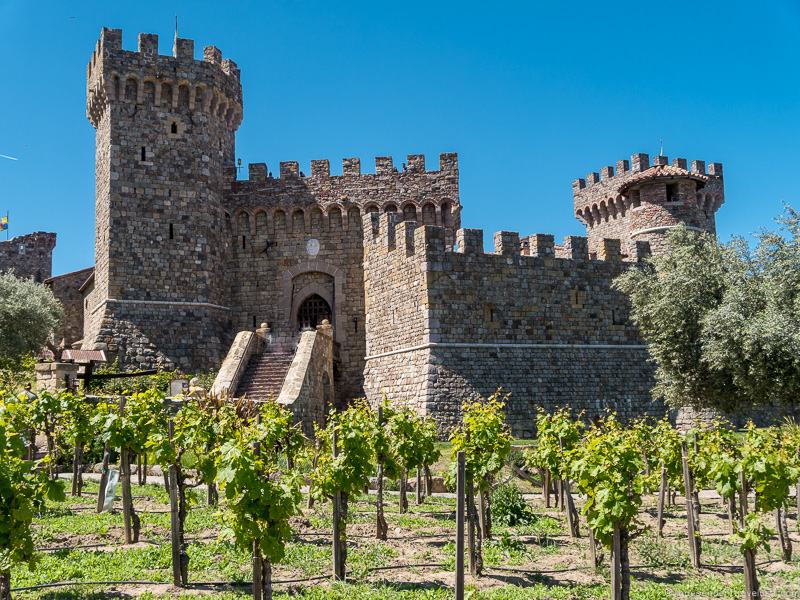 3. View Napa Valley from the Air
You can view the subtly dramatic views of the valley from the thrilling heights of a helicopter, hot air balloon, or even a glider. Just recently I took my first hot air balloon in Napa Valley as part of a bridal shower celebration and while pricey, it was a really fun morning and afforded some great photography opportunities. You can book a balloon ride online here.
Just note that weather can really affect whether balloons can go up so it is best to have a back-up day so you can reschedule if there are weather cancellations (this happened to us and we had to reschedule for another date).
There are a number of companies that operate helicopters (Viator, Golden Gate Helicopters, Wine and Dine, Wine County Helicopters), plane flights, hot air balloons (Napa Valley Drifters, Viator), and paragliding (Crazy Creek Air Adventures & Gliding) in the area so compare prices and value. You can also sometimes get good online deals, especially outside of peak season.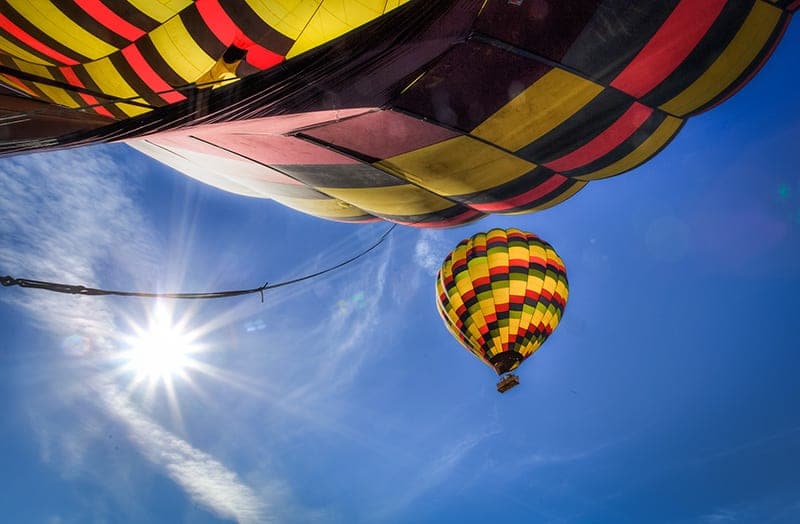 4. Take a Train Ride.
The Napa Valley Wine Train is a popular way to eat while seeing the area from restored antique train cars. While rides on the train can be combined with winery visits, they don't need to be. But the wine train isn't the only train in the area.
The Western Railway Museum, located off Highway 20 between Fairfield and Rio Vista, is home to a collection of authentic historic streetcars and interurban electric trains from all over the Western United States. In addition to the collection, visitors can take an electric train trip through the Montezuma Hills over the original main line of the Sacramento Northern Railway.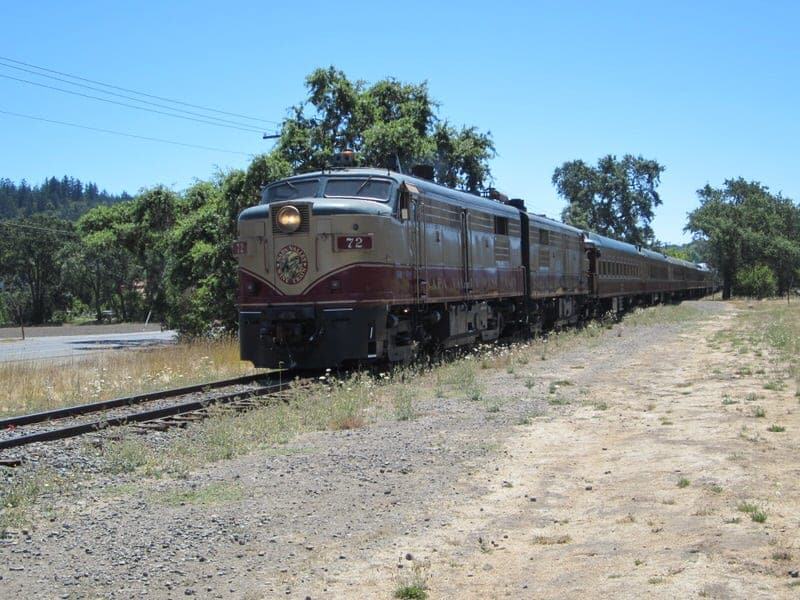 5. Eat your Way Through the Napa Valley

Second only to being a wine destination, the Napa Valley is a world-class foodie destination. As of 2018, there were 6 Michelin-starred restaurants in Napa Valley. There are also dozens of wonderful restaurants and eateries not mentioned in the guide.
If you are on a tight budget and still want to eat well in Napa, try stocking up on some gourmet goodies at the Oxbow Market or Dean & DeLuca and have yourself an upscale picnic at one of the public parks.
In addition to vineyards, the Napa Valley is also home to several olive oil producers, and some are open to the public for tastings, such as Round Pond, St. Helena Olive Oil Co., and Long Meadow Ranch.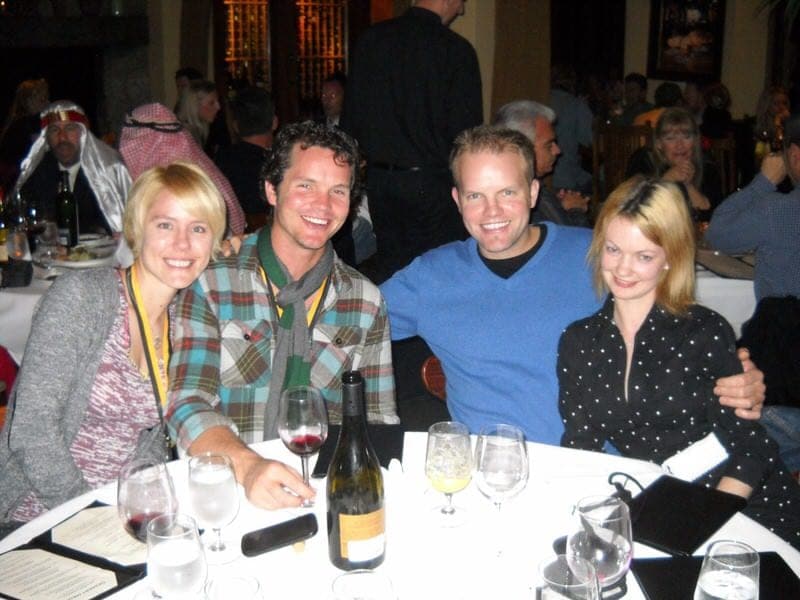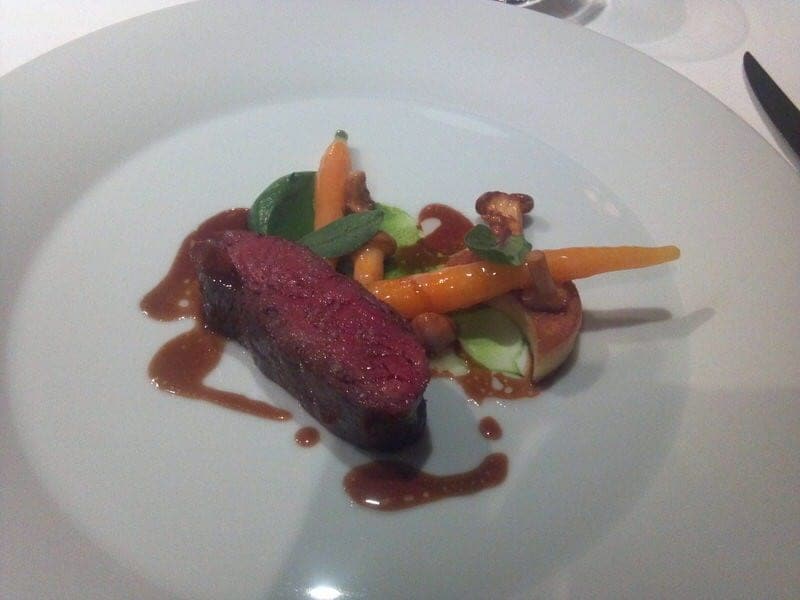 6. Learn About the History & Cultural Heritage of the Napa Valley
The Napa Valley Museum provides a perfect place to learn about the geological, historical, and cultural history of the Napa Valley.
A visit to the Hatt and Historic Napa Mill buildings allows you to walk around and get a real feel for the town's agriculture and mining history. The Historic Napa Mill, located next to the river, is now home to a historic hotel and several retail shops and restaurants.
There is a colorful mosaic fountain by Alan Shepp behind the Napa General Store that depicts the history of Napa, including the bad and controversial history of the Napa Valley (e.g., Ku Klux Klan participation in the area).
A visit to the Bale Grist Mill—built in 1846—offers another peek into the rural heritage of the area and allows one to see a fully restored water-powered grist mill that can still grind grain today. Visitors can hike from the mill on the historic trail to Bothe-Napa Valley State Park, which features extensive picnic facilities and a number of trails. Other historic sites in the park include the site of the first church in the Napa Valley and the Pioneer Cemetery.
Interested in contemporary art in a historical and bucolic setting? Consider stopping by or booking a tour at di Rosa which includes contemporary art exhibits located both outdoors on their 200-acre property and inside a collection of historic and modern buildings.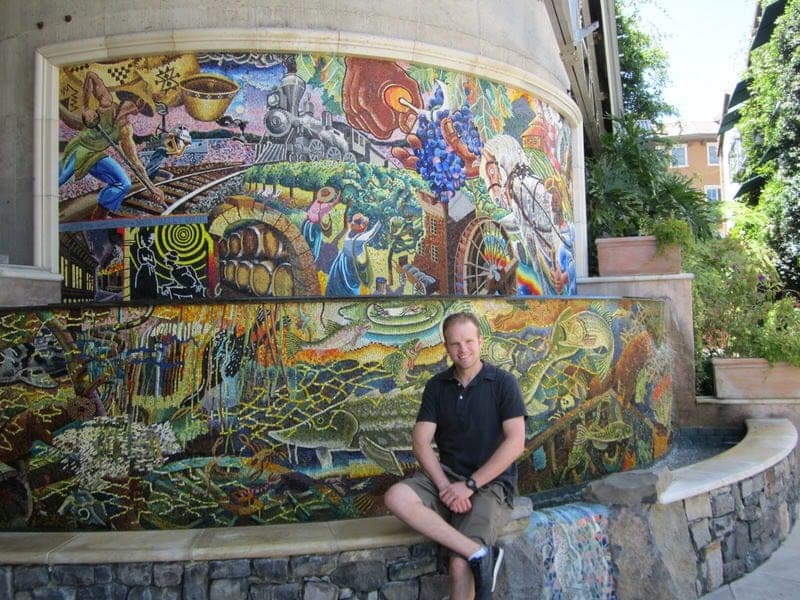 7. Go Shopping

The Napa Valley is a great place for those who love specialty shops, as the valley is abound with little treasures. Great areas to check out are Main Street in St. Helena, downtown Napa, the Hatt Market in Napa, the Vintage 1870 shops in Yountville (also known as V Marketplace), and Lincoln Avenue in Calistoga.
For gourmet food items, head to Oxbow Public Market in Napa where a collection of vendors offer a bit of everything (e.g., olive oils, French crepes, cupcakes and ice cream, fresh local produce and cheese).
Napa Valley shopping generally comes along with a pretty price tag; however, Napa also happens to be home to the more wallet-friendly Napa Valley Premium Outlets which include a number of outlet stores, including Adidas, Barneys, Coach, Ann Taylor, J. Crew, Gymboree, Kenneth Cole, and Gap.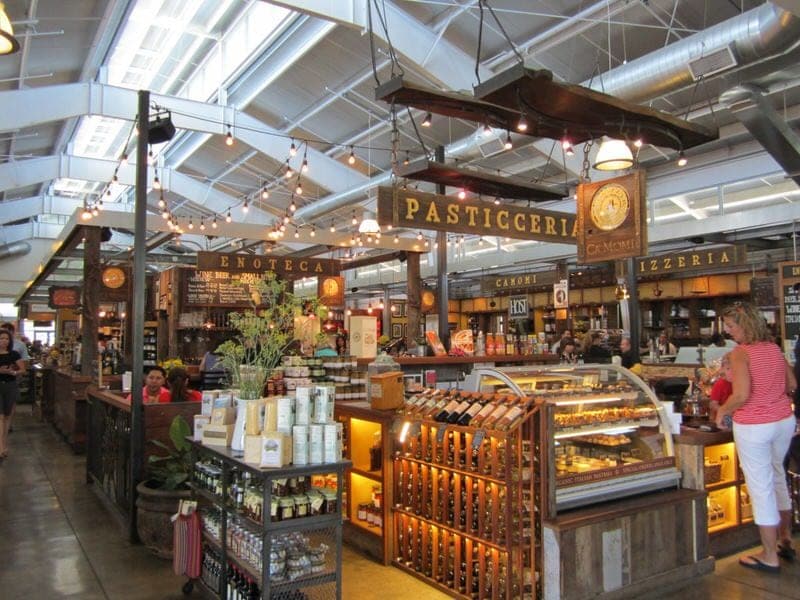 8. Take a Fun and Educational Factory Tour
Free tours and tastings are available at Jelly Belly (candy), Anheuser-Busch (beer), and SePay Groves Olive Oil in the city of Fairfield. All three factories are conveniently located really close together.
The Jelly Belly factory tour is an especially great activity for children, but be warned that lines can be long. We waited for almost an hour to take the 45-minute tour.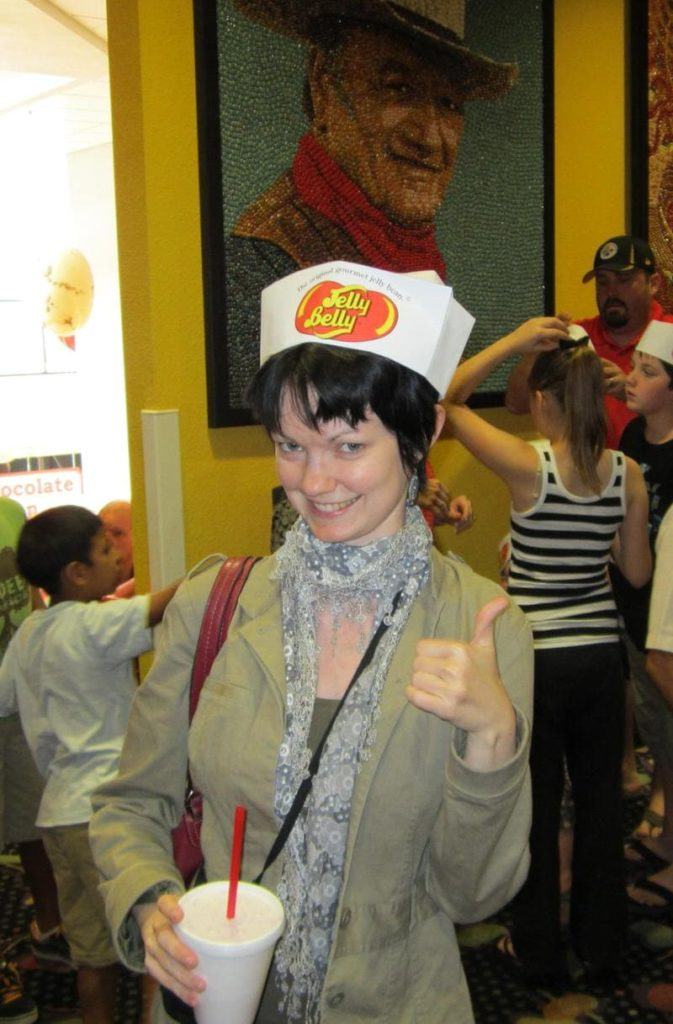 9. Soak in the Hot Springs or See the Famous Geyser
The town of Calistoga sits near natural mineral hot springs and is well-known for its spas and the local specialty of being immersed in hot volcanic ash known as a mud bath. There are a number of spas and resorts that offer massages, mud baths, pools, and relaxing soaks in hot mineral water, making the area a great place for a couples retreat or place to relax with a group of girlfriends.
In addition to the pampering, you can also visit California's Old Faithful Geyser—the other two geysers with the "old faithful" title are in Wyoming and New Zealand—for a view of the eruption of steam and scalding water that sprays about 60 to 90 feet in the air about every 30 minutes. When we visited the water was erupting about every 15 minutes and the frequency and height of the eruption changes due to climate and precipitation conditions. There is also a small petting zoo area included in entry that includes goats, sheep, and a llama.
However, while interesting to see, we felt it was overpriced per person (we did find $2 off coupons in one of the printed weekly Napa guides). They appear to be doing some construction at the site as there was dirt being moved around while we were there, so hopefully they will improve the experience or reduce the entry price.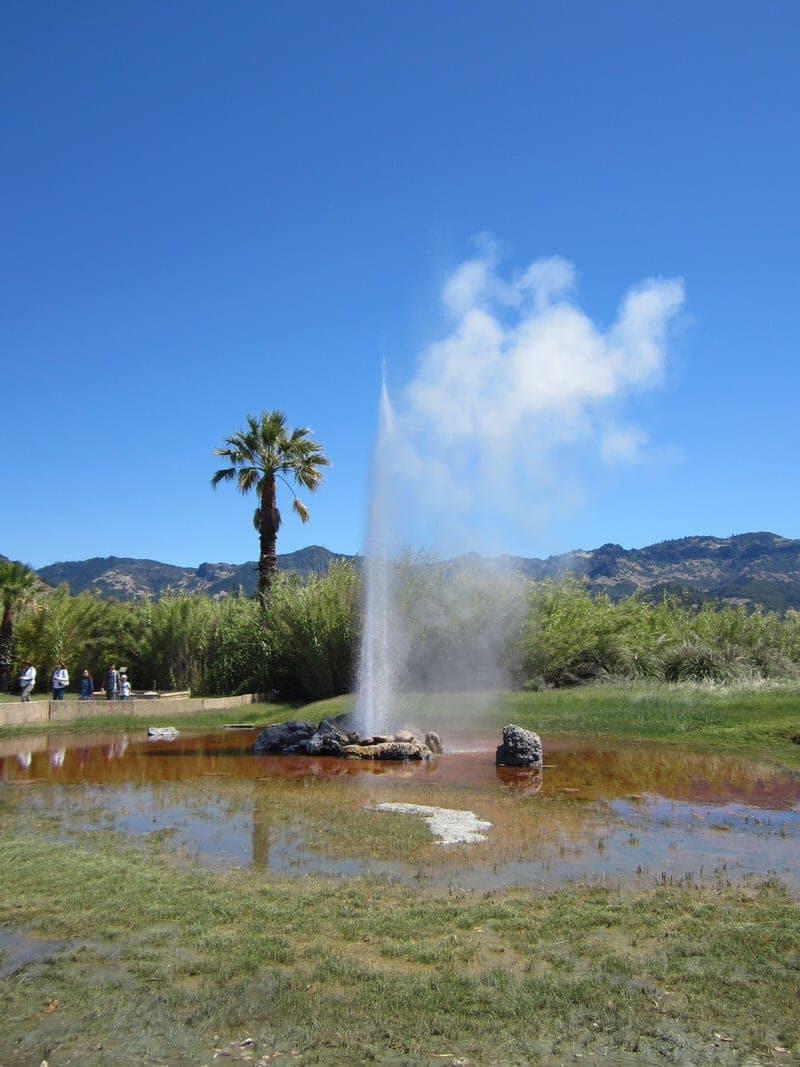 10. Enjoy the Great Outdoors

Hiking, biking, and scenic driving are all popular activities in the Napa Valley. The Vine Trail is a hiking and bike trail that will eventually . For a list of local hiking and biking trails, biking rental and tour companies, and trail maps, stop by the Napa Tourist Information Center and look up information at the Napa Hiking, Visit Napa Valley, and Napa Life websites, including this guide to 10 bike routes in Napa Valley.
You can also kayak or take a river cruise down the Napa River, such as those provided by Napa Valley Adventure Tours. To see a different part of the Valley, consider fly fishing in nearby Putah Creek to get off the tourist path – Napa Valley Fly Guides provides half day and full day trips that include fishing gear, lessons, and directions to the best fishing spots by a local expert.
For something a bit less active, try taking a scenic drive along the Silverado Trail, picnicking in one of the numerous parks, or taking a walk through the Petrified Forest in Calistoga. Just exercise caution when biking and even driving on the back roads as there have been a number of accidents on the Silverado Trail for example and it's always good to be cautious.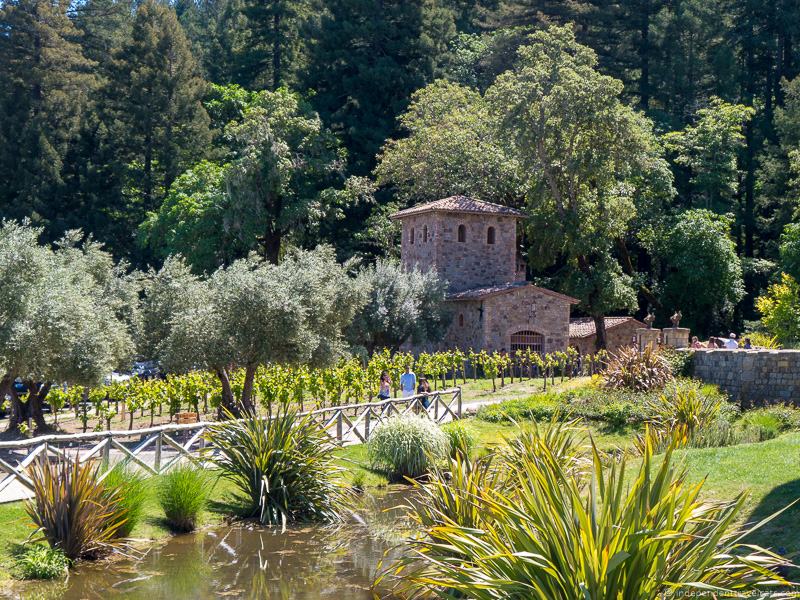 There are a lot of activities that can be enjoyed in Napa Valley besides wineries and wine related activities if you seek them out. Even if you are going primarily to visit the many tasting rooms and wineries, I encourage you to spend a little time enjoying the great food, nature, shopping, and history of this region.
Planning a visit to Napa Valley, pin this article to Pinterest for later: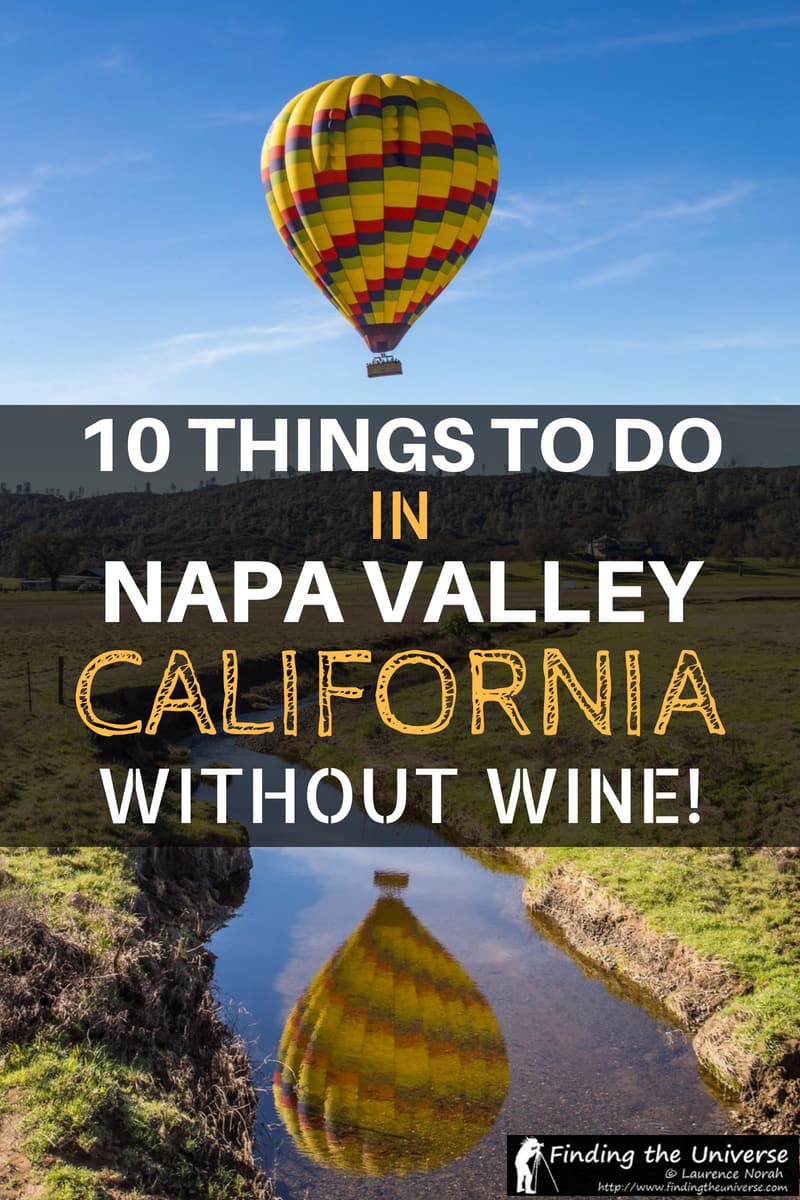 Have you done something you enjoyed in Napa besides drink wine and go wine tasting? Any recommendations other than the ones we shared? Have question or additional tips about enjoying Napa Valley without wine? As always, just leave us your question or comment in the Comments section below!