This past January Ethan and I made the decision to climb Mount Kilimanjaro in Tanzania to help support a non-profit organization called Vision for the Poor. Through our climb, we raised donations from both individual and corporate sponsors to be used to support the treatment of children and families in need of sight-saving eye surgery and new eyeglasses in Guatemala, Haiti, Nicaragua, Peru, and Tanzania. We just completed the climb about one week ago and Ethan summited and got to stand on the top of Africa as Mt. Kilimanjaro is the highest mountain in Africa and the highest free-standing mountain in the world at 19,341 ft. (5,895 meters)!
Neither of us are mountain climbers and while Mt. Kilimanjaro does not require technical climbing, it is quite a difficult trek because of the altitude and the final steep ascent at the top. I found this out first hand as while Ethan successfully summited, I decided to turn around and come down about three hours into the summit day at about 16,000 ft. as I was suffering from altitude sickness related issues. However, it was a great experience for us both and we'll be sharing lots of information over the next couple of months about the full details of our climb and tips for those preparing for their own climb of Mount Kilimanjaro. We'd like to first take a moment to highlight Vision for the Poor's Climb for Sight which inspired us to go way beyond our comfort zones and attempt this trek!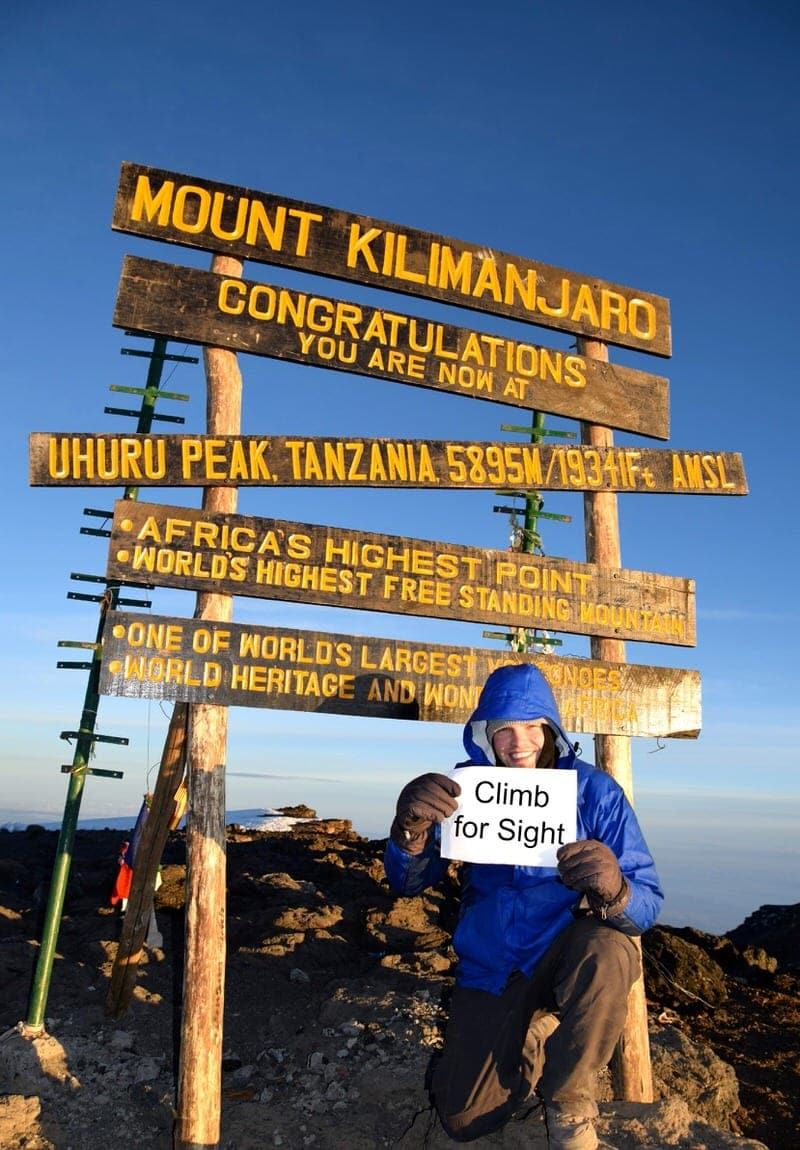 What is Vision for the Poor "Climb for Sight"?
Imagine being born blind. Worse yet, imagine suffering a blinding condition that could be treated. But because you were poor and lived in a remote region of the world you lived all the days of your life in darkness.
Vision for the Poor has developed an accelerated and highly effective "elimination of avoidable childhood blindness" program at their three eye clinics in Guatemala. This project is a model for duplication at new clinic sites in Haiti, Nicaragua, Peru, and Tanzania. In Guatemala alone the World Health Organization estimates that 5,000 children will need funding for sight-saving surgeries such as congenital cataracts, corneal transplants, eye trauma, congenital glaucoma, and strabismus (crossed eyes), and nearly 86,000 will need glasses.
Facts About Climb for Sight:
Goals: To empower native ophthalmologists and optometrists at five eye clinics in Guatemala, Haiti, Nicaragua, and Tanzania to eliminate childhood blindness within five years by providing funding for sight-restoring surgeries and new eyeglasses.
How it works: Climb for Sight is a bi-annual fundraising effort where teams of 12 raise money to climb Mt. Kilimanjaro in Tanzania with funds benefiting the Vision for the Poor clinics. Conditions such as congenital cataracts and glaucoma, corneal transplants, crossed eyes and need for glasses are all treated at Vision for the Poor eye clinics with funds provided by the Climb for Sight campaign.
Service Record: Since 1997: 430,000 patients treated, 27,000 sight-restoring surgeries performed (3,250 pediatric) and 65,000 new eyeglasses dispensed.
How you Can Get Involved with Climb for Sight?
We were approached by Climb for Sight and loved their objectives and their service record. In our day jobs, Ethan and I both work at hospitals (Ethan in a children's hospital) so this is close to both of our hearts. At first we did not even consider climbing Mt. Kilimanjaro ourselves, but then took it as a personal challenge to try to do the fundraising and the climb. The main goal of Vision for the Poor is to help prevent the tragedy of children suffering needlessly and growing up blind simply because their families cannot afford a basic eye surgery. All donations raised through Climb for Sight are used to help fund eye surgeries, buy needed medical equipment, and purchase eyeglasses.
Raise Donations through your Own Mount Kilimanjaro Trek with Climb for Sight
If you are interested in climbing Mount Kilimanjaro yourself, you can register to be a climber online at Climb for Sight. You'll need to make a deposit of $300 to register and then you'll receive an information packet with the information you need to help elicit donations and plan for your climb. You have two options regarding fundraising:
1.) Sponsorships. Raise $8,500 plus the cost of your airfare (for a total fundraising goal of $10,000 to $11,000, typically) from sponsorships to make your trip FREE. When your fundraising goal is reached, then Vision for the Poor will pay for all remaining expenses and refund any trip costs you have already paid (e.g. pre-purchased airline ticket). The trip includes the Mount Kilimanjaro climb and a few days of safari in Tanzania. The remaining funds raised will provide approximately 32 sight-saving surgeries.
2.) Self-Funded Plus Sponsorships. Pay for your own trip (approximately $3,500 to $4,500, depending on airfare) and raise a minimum of $3,000 in sponsorships. This minimum will fund surgeries for approximately 15 children.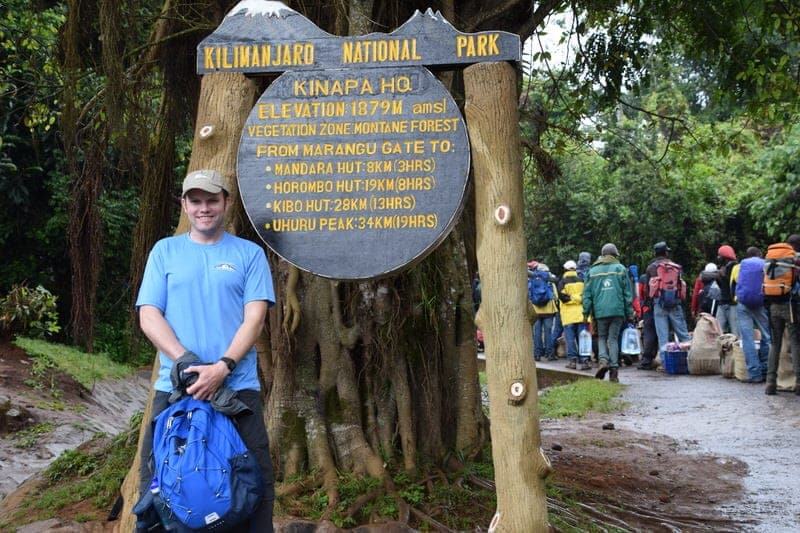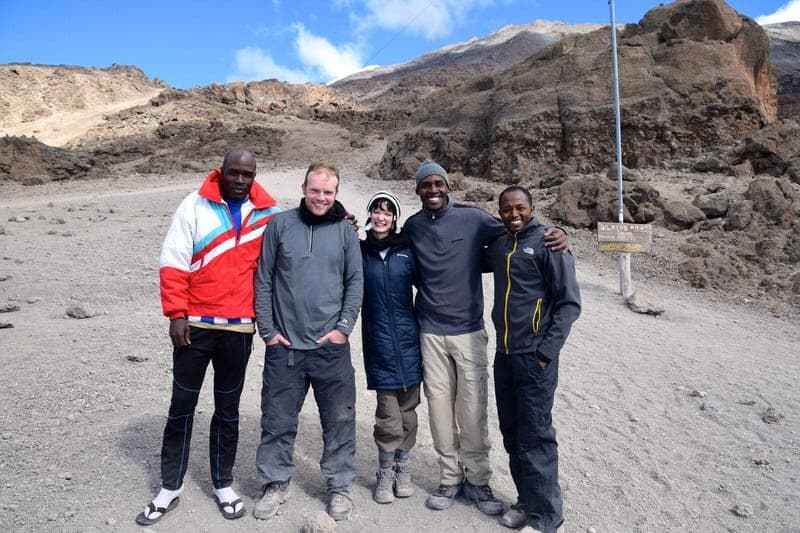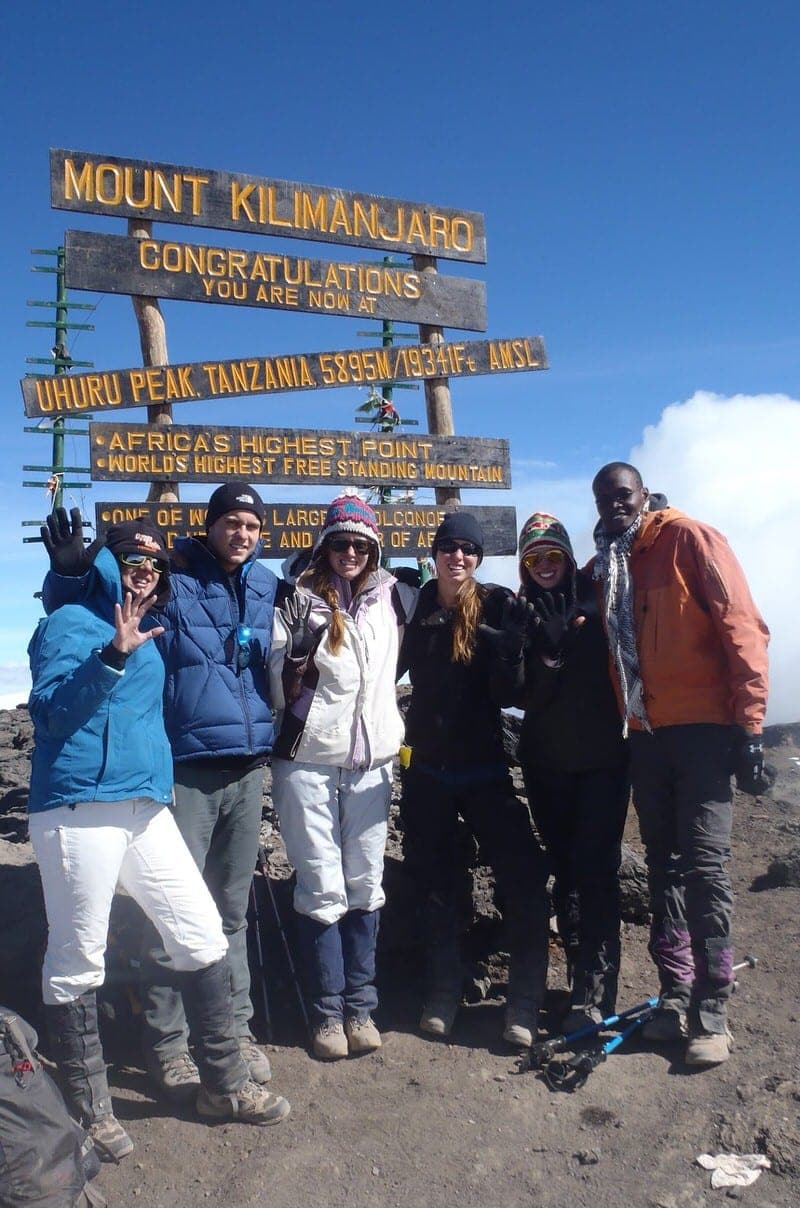 Donate Directly to Vision for the Poor
If you are interested in donating to Vision for the Poor, you can donate online via Paypal, by purchasing a travel accessory, or by mailing a check. Any donation amount (even $5.00) can make a big difference. Just $200 will fund one child's surgery and 10% of donations will be used to pay for new eyeglasses for indigent children. All donations are tax deductible as Vision for the Poor is a non-profit 501(c)(3)
Visit official Climb for Sight website and donate online::
http://climbforsight.org/make-a-donation
Send a check made out to "Vision for the Poor" to the following mailing address:
Vision for the Poor
c/o Pete Skala
923 Florida Street
San Francisco, CA 94110
Purchase an indeegear INSPIRE travel sleeve -OR- INSPIRE sleeve + travel luggage belt package and a portion of each travel accessory purchase will be donated directly to Vision for the Poor. Click the link below for details (

ends 12/14/2015

):
http://indeegear.com/search?type=product&q=independent+travel+cats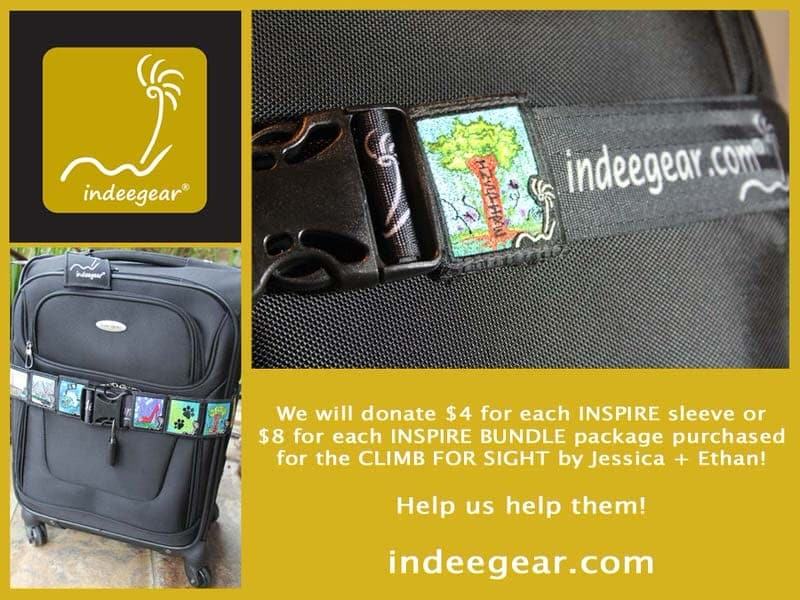 A Special Thank You to All our Donors!
First, we'd like to give a thank you to all our corporate sponsors of our charity climb and trip to Tanzania. We greatly appreciate the monetary donations as well as the provided support through the donation of lodging, tours, transportation, and other services that have made for a successful climb and a great visit to this wonderful country! We'd especially like to thank Vivian and Godwin Temba at Amani Afrika and all their staff for the wonderful job they've done in helping plan our entire trip from beginning to end, including our climb of Mount Kilimanjaro.
Amani Afrika Jafferji House & Spa Simba Portfolio indeegear
Ang'ata Camps KCHECO Sonar Travel Lettr
Buffalo Luxury Camp Onsea House/Machweo Asanja Africa The African Tulip
Finally, and perhaps most importantly, we'd also like to sincerely thank all of the individuals who donated money to help sponsor our climb. We were very touched by family members, friends, coworkers, blog readers, and even complete strangers who decided to help support this great cause. 100% of all your donations went to Vision for the Poor to be used for eye surgeries and to purchase medical equipment and eyeglasses. We greatly appreciate all the donations as well as the provided moral support and well wishes of everyone who helped us on this journey. It really was a remarkable experience.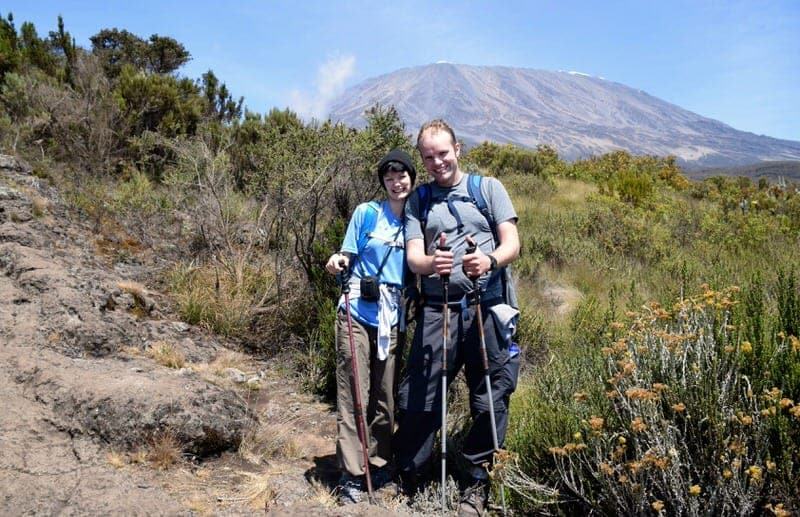 If you have any questions about Vision for the Poor's Climb for Sight or any other questions about our climb of Mount Kilimanjaro, just ask us! Also, keep checking back as we'll be sharing lots of future posts about our climb of Mount Kilimanjaro, safari experience in Kenya and Tanzania, and our upcoming trip to Zanzibar!