This weekend Ethan and I visited the Burlingame Museum of PEZ Memorabilia—that's right a PEZ Museum! The one-room museum is dedicated to the history of this iconic candy and displays over 800 unique PEZ dispensers.
It was voted one of the "top 50 American roadside attractions" by TIME.com and has the world's largest PEZ dispenser on display! In addition to PEZ, the museum also includes exhibits on classic toys and banned toys.
After hearing that this quirky museum was located so close to us, we had to stop by and check it out. We grabbed our PEZ dispenser (Batman) and headed to Burlingame, California to learn about PEZ candy.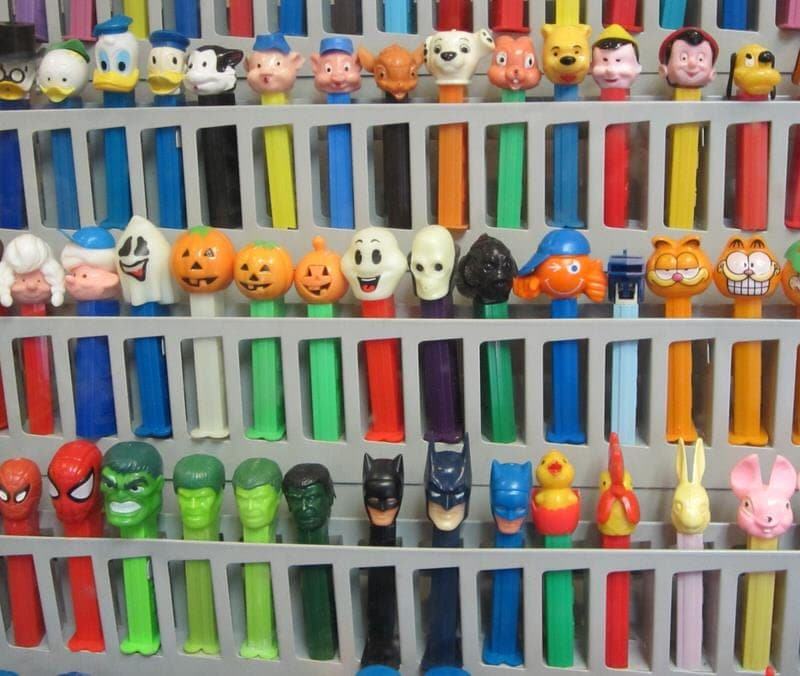 Basic Information about the PEZ Museum
Here is some basic information for planning your visit to the PEZ Museum.
Location?
The Burlingame Museum of PEZ Memorabilia is located at 214 California Drive, Burlingame, CA 94010. It is located in San Mateo County, approximately 20 miles from San Francisco and 30 miles from San Jose.
Getting Here?
The two best ways to get here are car or by public transit using CalTrain.
By Car: It is easy to get here by car. There is metered parking alongside California Drive and around the CalTrain station. Just bring some quarters with you.
By Public Transit: You can take the CalTrain to the Burlingame station. It is a 1-minute walk from the CalTrain station to the museum. Just note that not all CalTrain trains stop here so please check the schedule.
Hours?
Open Tuesday through Saturday 10:30am to 5:30pm, closed on Sundays and Mondays
Cost?
Adults and children over 10 years of age are $5.00. Senior tickets are $4.00 and tickets for children age 4-12 are $3.00. Children under 4 years of age are free. Prices are correct as of January 2019.
They also offer private after-hours tours and tastings that need to be booked in advance.
Other Information?
Visit the Burlingame Museum of PEZ Memorabilia official website or call them at +1 650-347-2301 for more information.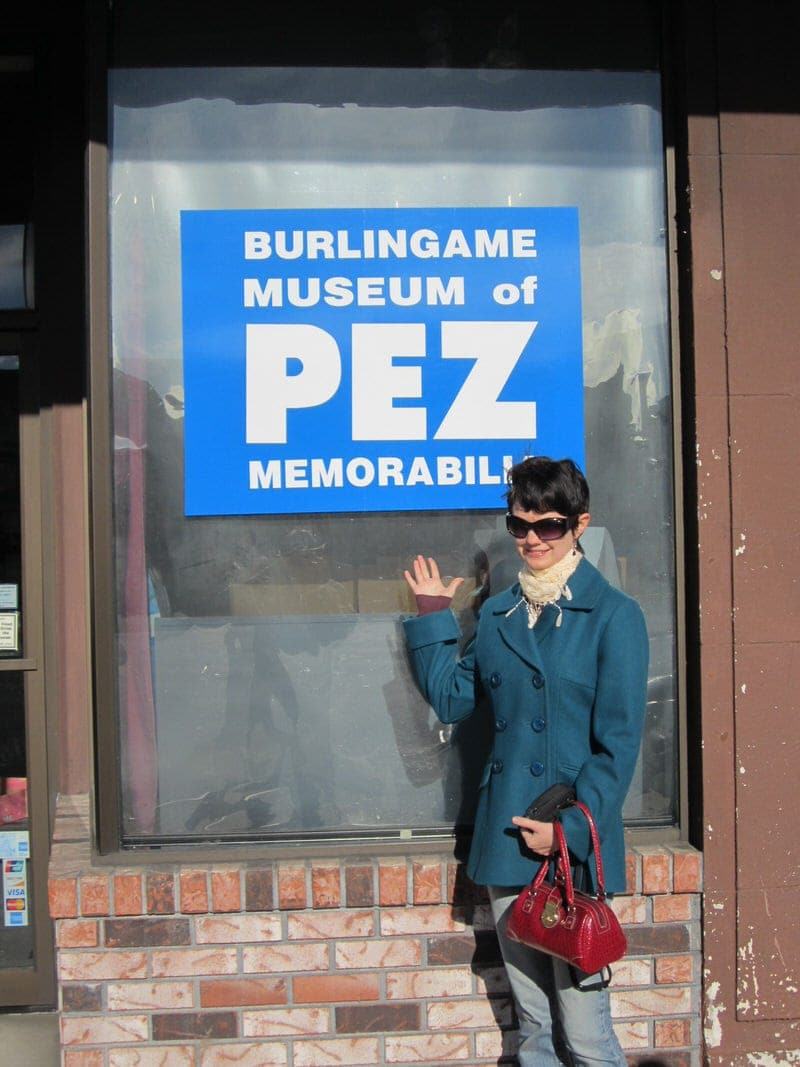 Our Experience at the PEZ Museum
We live only about 20 minutes away from Burlingame, so after hearing about this quirky museum we had to come visit. We drove and were able to easily locate metered parking along California Drive within a minute walk of the museum. Unfortunately we didn't have much change with us, so we had to stop at the nearby donut shop for some quarters.
After entering, we found ourselves in the museum's gift shop and met Gary Doss, the museum owner and curator. After paying the admission fee, Doss followed us into the single-room museum and started the personal tour by explaining the history of PEZ.
First, if you don't happen to know what PEZ is, it is an Austrian candy that was first produced in 1927. PEZ is an abbreviation of the German word for peppermint: pfefferminz. The first PEZ dispensers (little plastic things that you put the PEZ in) were developed around 1950.
PEZ would eventually become very popular in the United States once PEZ became available in more flavors and when dispensers with character heads were developed. If you are a fan of the TV series Seinfeld, you might remember a popular episode featuring a Tweety Bird PEZ dispenser.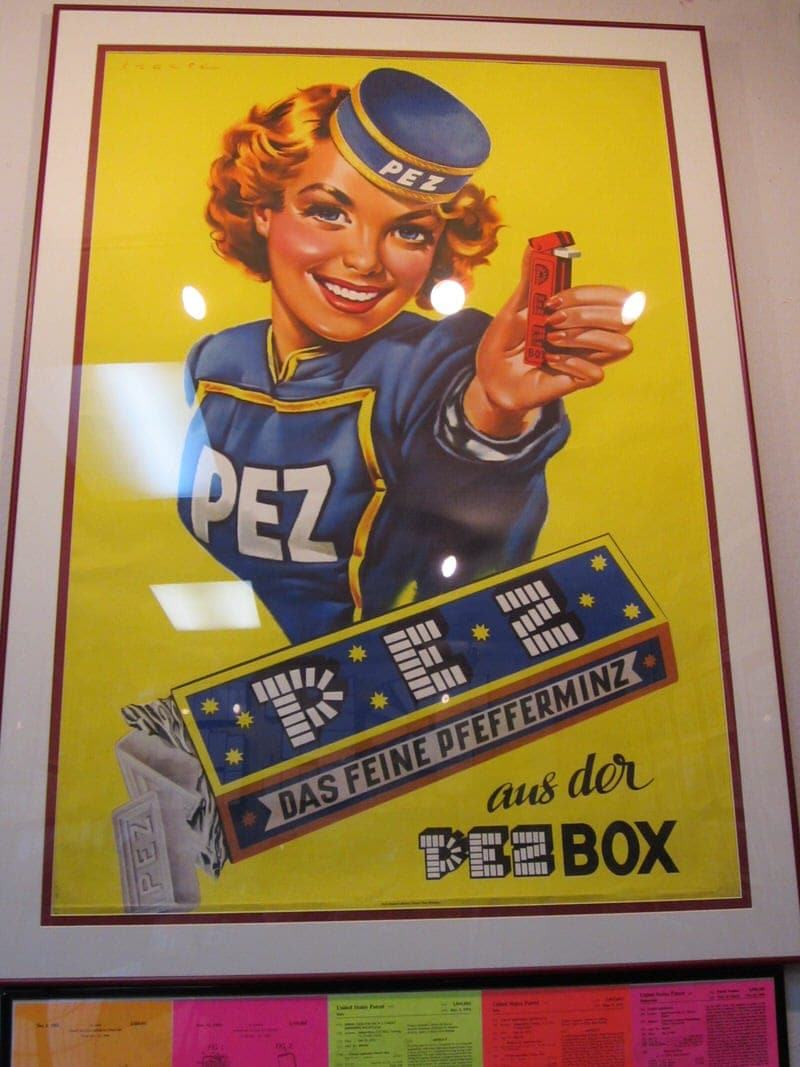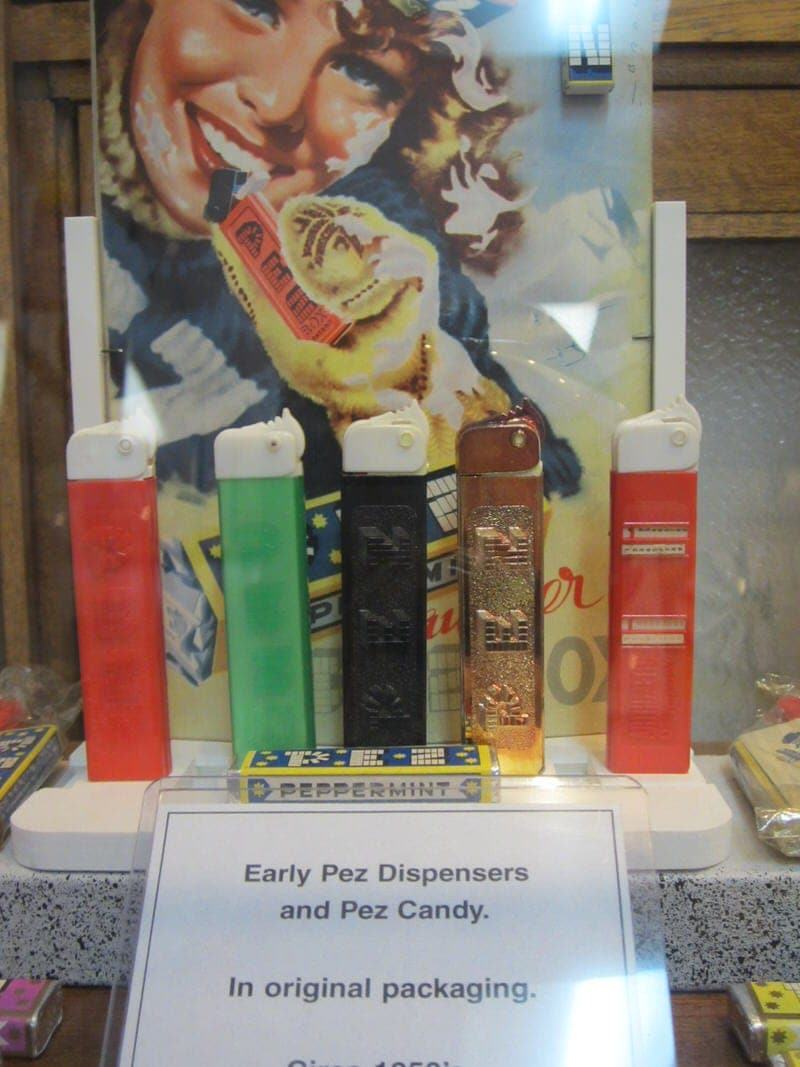 Mr. Doss told us about each of the display cases, pointing out a number of objects and giving us more details. We found out that Doss had started the collection about 15 years ago but only opened the store in 1995. He has only recently started also collecting classic toys and banned toys.
He also told us that there are annual PEZ conventions—not just one, but several!—where collectors get together to buy and trade PEZ dispensers and other memorabilia. Mr. Doss is clearly very passionate and knowledgeable about PEZ and toys in general, and he was able to answer all our questions and give us more information about every object we asked about during our visit.
After about 20 minutes or so, he left us to explore the collection on our own and to take any photos we wanted. There are apparently over 800 unique PEZ dispensers on display, from the originals created around 1950 to the most recent.
It is amazing how many characters have been used for PEZ character heads—from President Washington to Popeye to Garfield to Darth Vader to the Teenage Mutant Ninja Turtles.
The museum also has quite a number of Japanese PEZ candy dispensers, but unlike the regular dispensers which hold 12 candies, these shorter dispensers only hold 3 candies. Um, I think I'll stick with the regular size as you would always be needing to re-load these little guys!
The classic toys exhibit includes an original Barbie, LEGOs, Lincoln Logs, Easy-Bake Oven and several other toys that were first introduced over 50 years ago and are still being produced.
The most interesting to me was learning about the history of Mr. Potato Head. Apparently, the original Mr. Potato Heads actually had children stick the facial features into an actual vegetable or fruit from their home. This was news to me as my Mr. Potato Head in the 1980s was made of plastic.
The banned toys exhibit is small, but included banned dolls (one with a mechanic mouth), a comic book, crayons, and dangerous Lawn Darts. You'll learn why each of these toys were banned.
The most interesting to me was the 1951 Atomic Energy Laboratory which actually came with radioactive uranium ore, an electroscope, a spinthariscope, and a Geiger counter. Science kits for children today pale in comparison—what could go wrong with giving kids radioactive substances!
On our way out, we took a picture with the world's largest PEZ dispenser (over 7 feet tall!) and bought some PEZ candy to fill up our very own Batman PEZ dispenser. Ethan chose some cola flavored PEZ while I wanted to try the strawberry-vanilla PEZ.
In total we spent about 50 minutes in the museum and checking out the candy and dispensers for sale in the gift shop. It is a small museum and you could easily do a quick visit in 30 minutes. We found it to be a short but sweet visit (haha).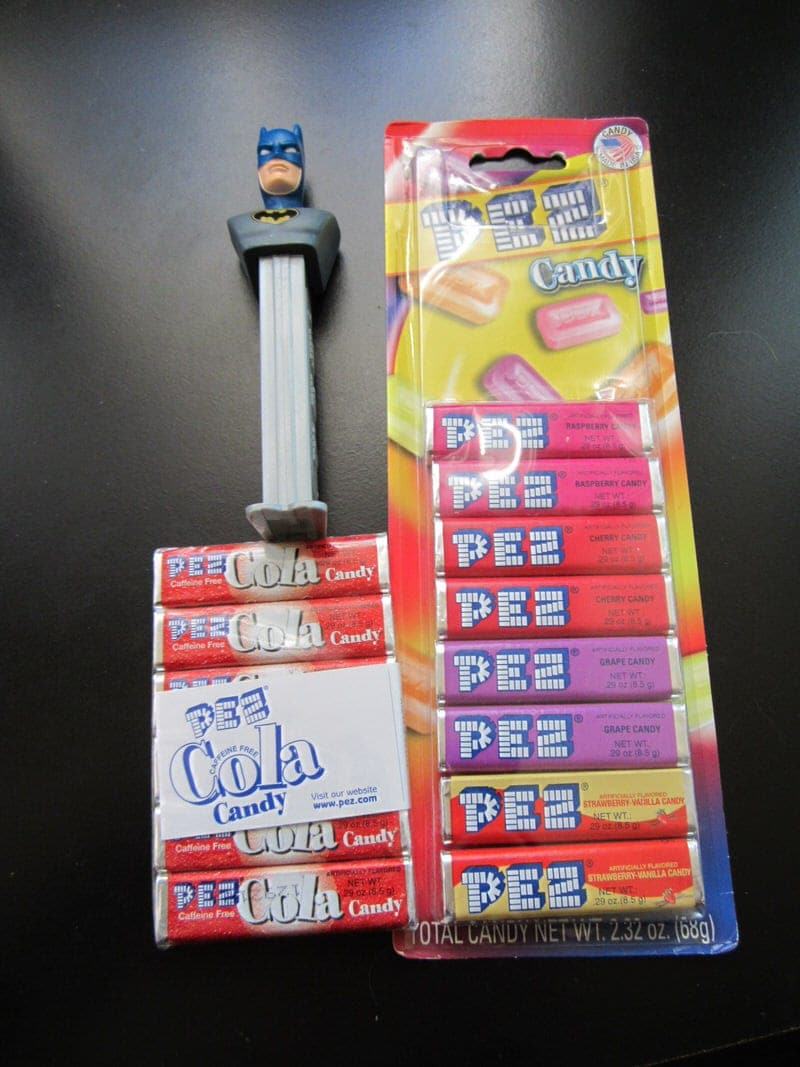 We love wacky, colorful American museums like this! If you are a PEZ candy fan, it is probably a must-see sight. If you are not a big PEZ fan, but happen to be in the area, it is a fun place to stop if you have an extra hour.
In addition to just being fun, our visit to the PEZ Museum was quite nostalgic as we learned about and thought about all of our—and our parents'— childhood toys. Also, if you are in the area, you may consider a stop at the Burlingame Hillsborough History Museum located inside the historic Burlingame CalTrain Station (only open very select hours each month), which is only a 1-minute walk away.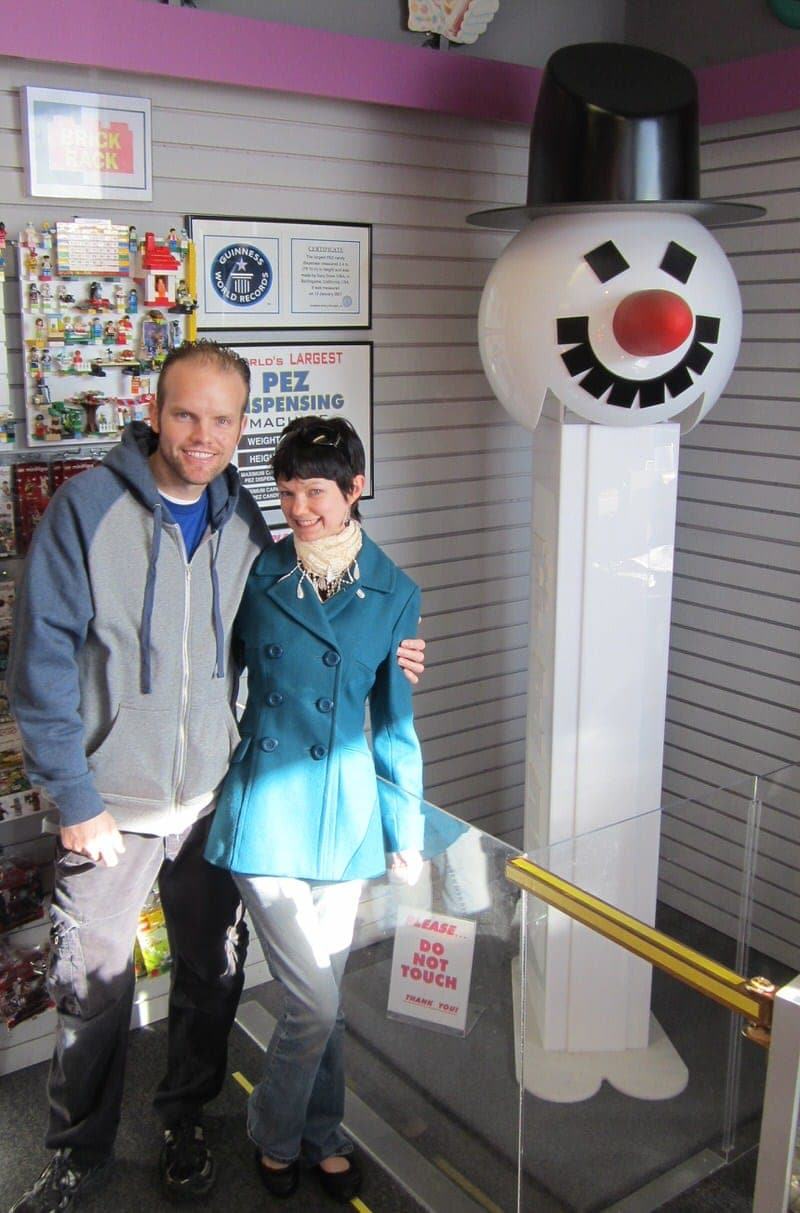 What do you think about the Burlingame Museum of PEZ Memorabilia? Have you visited? Have you recently visited a similar fun or funky little museum? We'd love to hear your thoughts!