If your next trip to Germany is going to involve visiting castles in Bavaria, you may want to consider purchasing the Bavarian Castle Pass (also known as the Bavarian Palace Pass or the Bayern Schloss Pass). These passes sold by the Bavarian Palace Department cover the admission to over 40 palaces, castles, and other sites within the region of Bavaria.
This article will provide you with all the information you need to know about the sites covered by the Bavarian Castle Pass, the different types of passes, how to buy the passes, and how to decide whether or not this would be a good deal for you or not. We'll also share our personal experience of buying and using the Bavarian Castle Pass.
What Castles and Palaces are Included in the Bavarian Castle Pass?
Currently, free admission to over 40 palaces, fortresses, castles, and other sites is granted to pass holders (although "Kombiticket Königsschlösser" only provides entry to 3 of these sites as explained later). To see which Bavarian sites are included check out this Bavarian Palace Department brochure.
You can also check out this interactive map that lists the various residences, castles, and palaces and links to a short description of each site, its location, entry fees, and opening times.
Note that a visit to the Hohenschwangu Castle (the boyhood home of King Ludwig II) is not included with this pass since it is still privately held by the Wittelsbach family.

What would be the Best Bavarian Castle Pass Option for me?
Well, you have a few choices and to determine the best option you should take into consideration three things: 1) number of people in your travel party, 2) number of days you'll be spending sightseeing in Bavaria, and 3) how many palaces you want to actually visit.
Prices listed below were current as of January 2019.
Option 1: Königsschlösser Combination Ticket
The "Kombiticket Königsschlösser" ticket offers free entry into three of King Ludwig II's palaces: Linderhof, Herrenchiemsee and Neuschwanstein. You can visit each castle once over a 6 month time period. The cost of this ticket is 26 euros per person.
This option is best for those who want to see some of the highlights of the Bavarian palaces and are especially interested in King Ludwig II's castles. However, if you plan to see all three of these palaces in 14 days or less, check out Option 2 as it might be a better deal.
Option 2: 14 Day Mehrtagesticket
The 14-day tickets gives you access to over 40 palaces and other sites in Bavaria for a 14-day period. You can buy a "Mehrtagesticket" single person pass for 26 euros/person or the "Partner-Mehrtagesticket" family/partner pass (2 adults and any children under 18 years of age are included) for 48 euros.
These options are great for those who plan to visit more than a few included sites within a 2-week period and are especially great deals for those traveling with a partner or family.
Option 3: Jahreskarte Season Pass
Annual season passes cover all 40+ palaces and sites as Option 2 but are valid for an entire year. You can buy a "Jahreskarte" single person pass for 45 euros/person or the "Familien-Jahreskarte" family/partner pass (2 adults and any children under 18 years of age are included) for 75 euros.
This is a fabulous deal for those of you who are living in Germany or planning to spend an extended amount of time in Bavaria.
How Can I Buy a Bavarian Castle Pass?
Online
You can order any of the passes online through the Bavarian Palace Department through their website in English by clicking here.
However, you will have to pay shipping costs of 10 euros for up to 0.5 kilograms. Shipping within Europe is relatively fast, but shipping abroad can take up to 4 weeks.

In Person
You can also buy the passes at any of the participating palaces (excluding the King's House on the Schachen) and also at the Infopoint Museen & Schlösser in Bayern (a.k.a., Information Point Museums & Castles in Bavaria) located at Alter Hof 1 in downtown Munich.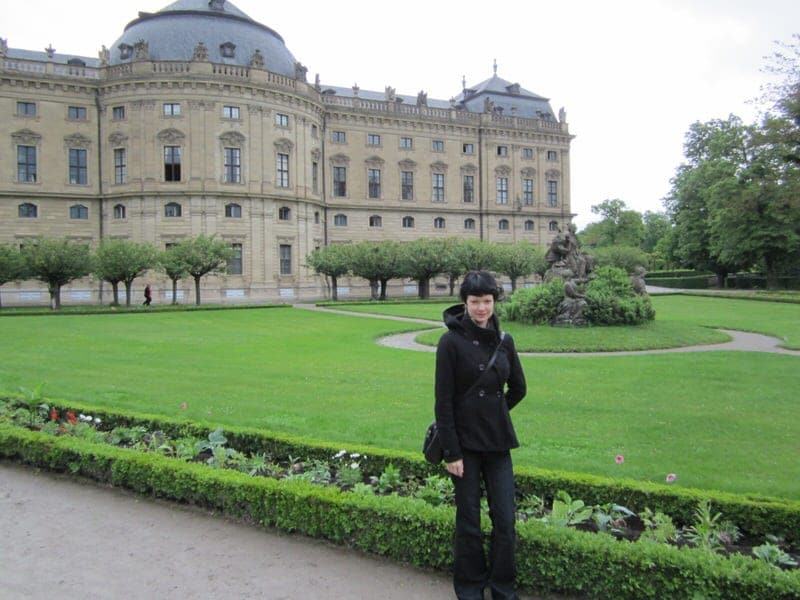 Our Experience using the Bavarian Castle Pass
Below we'll tell you about why we decided to purchase the Bavarian Castle and our experience using it on our trip to Germany.
Last Spring Ethan and I spent about 2 weeks in Germany and during our trip we purchased a Bavarian Castle Pass. So what we did before our trip to Germany was to look at the list of sites included and try to realistically estimate how many we would actually visit during our time in Germany.
Then we went to the Bavarian Palace Department website map to figure out how much each site would cost without the pass to determine whether this would be a smart purchase. We decided that it would be a very good deal for us as we came up with a list of 7 major places we wanted to visit during our trip.
So we ended up purchasing the 14-day "Partner-Mehrtagesticket" family/partner pass at the Hohenschwangu/Neuschwanstein Castle ticket center as this was the first site on the list that we visited.
However, as with many of the best laid plans, it turned out that one of the sites on our list was closed for renovations and we didn't have time for a second (New Residenz in Bamberg). So, in total, we ended up only actually using our pass at 5 major sites (plus some extras at these sites).
We didn't have any trouble using the pass at any of the sites we visited.
Our Cost Savings using the Bavarian Castle Pass
So here is how things worked out for us (note these prices are all from May 2013):
Palace

Normal Entry Cost

Neuschwanstein Castle

12 euros X 2 = 24 euros

Linderhof Palace

8.5 euros X 2 = 17 euros

Residenz in Munich

(including the Treasury and Cuvilliés Theater)

13 euros X 2 = 26 euros

Nymphenburg Palace

(including the Marstallmuseum and Park Palaces)

11.5 euros X 2 = 23 euros

Residenz in Würzburg

7.5 euros X 2 = 15 euros

Imperial Palace in Nuremberg **

(under renovation so we were only able to see outside/gardens)

received a free history book about the palace since we had the pass

Total Cost without Pass

105 euros

Total Cost of Bavarian Castle Pass (Family/Partner 14-Day pass)

40 euros

Total Savings with Pass

65 euros
So as you can see we ended up with a savings of 65 euros and a free book on the Imperial Place in Nuremburg! We were definitely very happy with our decision and would highly recommend the pass.
However, it should also be stated that we probably would not have visited all of these palaces and castles if we did not have the pass. For instance we probably would not have taken the time to visit Linderhof Palace after visiting both Neuschwanstein and Hohenschwangu (we did all three in one day!), and we would have chosen to visit either the Residenz in Munich or the Nymphenburg Palace.
We also might not have visited all the little extra museums at the palaces without knowing the admission was free. So while the passes pay for themselves quite quickly, they are not a good deal if you only plan to visit one or two of the sites so be realistic when estimating how many palaces and castles you want to cram into your Bavarian sightseeing schedule.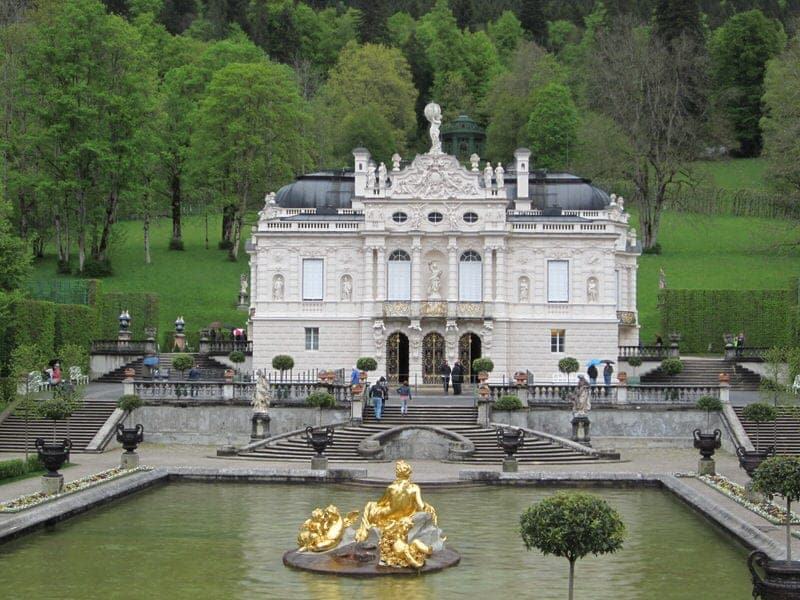 We hope this information is helpful. Feel free to shoot us any questions you have about the Bavarian Castle Pass and we are happy to try to answer them! Also, we'd love to hear from others who have also used the passes.