Each year, we give away a portion of our business profits to a charity. In 2019, our chosen charity was the Foundation for African Medicine and Education (FAME), which provides state-of-the-art medical care to thousands of people in rural Tanzania.
We'll tell you why we chose FAME, what they do, and where you can find out more.
In 2019, we donated USD $10,000 to Foundation for African Medicine and Education (FAME). It is an American 501(c)(3) nonprofit charity organization that operates a hospital, laboratory, and outpatient clinic in Karatu, Tanzania.
The reason that we chose this charity goes back to the summer of 2014 when Jessica visited the hospital. She and her then partner Ethan had done a charity climb of Mt. Kilimanjaro and were doing a safari in Tanzania with Amani Africa and staying in Karatu
While staying at the Karatu Simba Lodge, we met the hotel's then manager and marketing director Annie Birch. We of course told her about our recent explorations and about climbing Mount Kilimanjaro. Ethan had recently undergone open heart surgery for his congenital heart condition, making it much more impressive that he had been able to reach the summit.
After hearing about our Mount Kilimanjaro climb, charity fundraising efforts for the climb, Ethan's heart condition, and that we were both working in healthcare in California at the time (Ethan as a hospital assistant, Jessica as a clinical psychologist) she said that we should visit a local hospital.
Although visiting a local hospital did not at the time sound like an exciting way to spend our limited time in Tanzania, we soon discovered why Annie had suggested a visit.
We learned that FAME had been started by couple Dr. Frank Artress and Susan Gustafson. To celebrate Frank's 50th birthday they had decided to climb Mount Kilimanjaro in 2002, but on the fifth day of the climb Frank had a medical emergency. As a cardiac anesthesiologist, he recognized the signs of high altitude pulmonary edema and knew that he needed to get off the mountain quickly or he would likely die.
Their Kilimanjaro guides and porters carried Frank all the way down the mountain, and he was then taken to a clinic in nearby Arusha. The porters had probably saved his life. This near-death experience led Frank and Susan to re-evaluate their lives and would lead to a life altering decision to move to Tanzania.
The couple led a very cushy life in California but felt that despite all the luxury and material trappings of success, they did not feel like their lives had a strong purpose. They wanted to give back to the people that had saved Frank's life and he knew that his medical skills could make a much bigger difference in Tanzania than in California. Frank gave up his hospital job and Susan gave up her job as a school counselor, they sold their cars and homes, and moved to Tanzania.
Here Frank started by working at a local clinic, learning first hand about the common medical conditions in the area as well as the poverty, unemployment, isolation, and lack of adequate health care that was available for a large number of Tanzanians. Many of his patients had never seen a doctor and could not afford to do so. People were dying of easily treatable diseases and the infant mortality rate was one of the highest in the world.
After getting a grasp on local diseases and the local culture, Frank and Susan would venture out on their own. What began as a mobile clinic providing basic medical services to remote populations around Karatu out of the back of a truck is now one of the best hospitals in Tanzania.
Annie took us to FAME and we were given a tour by co-founder Susan and we were able to see the outpatient clinic, administration area, surgery, and laboratory. We also met Dr. Frank and several of the Tanzanian staff members. We were very impressed with what we heard and saw on that visit, and Ethan and I had always thought about returning to volunteer one day.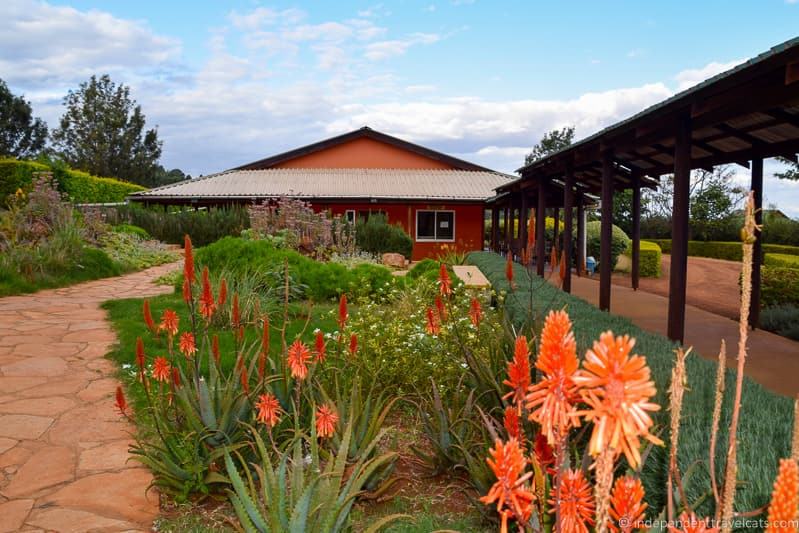 We never did get to return to the hospital to volunteer in a health care capacity; however, I decided to do something about supporting FAME as I had wanted to do back in 2014. So that is why we have decided to choose FAME as our charity for 2019.
FAME advances patient-centered care for the rural communities of northern Tanzania. This is an area of Tanzania that has long been underserved and under-resourced in terms of health care. Tanzania has one of the highest maternal mortality rates in the world and many Tanzanians die of easily treatable diseases.
The average person in Tanzania earns less than $2 per day. FAME seeks to be able to treat anyone and operates on a sliding scale fee structure, where patients pay what they can. The costs for reduced rate and free care is subsidized by a combination of donations, grants, and higher fees for patients who can afford services (e.g., insured Tanzanians, expatriates, tourists).
The organization relies heavily on donations and grants for its funding to provide equitable, high-quality healthcare to the people of the Karatu district and beyond.
FAME has grown slowly and steadily from its humble beginnings in the back of a truck. In, 2005 the mobile clinics began, in 2008 the outpatient clinic opened, in 2012 the FAME Hospital opened to accept inpatients, and Labor & Delivery opened in 2014. A 24-bed Maternity Center opened in 2019.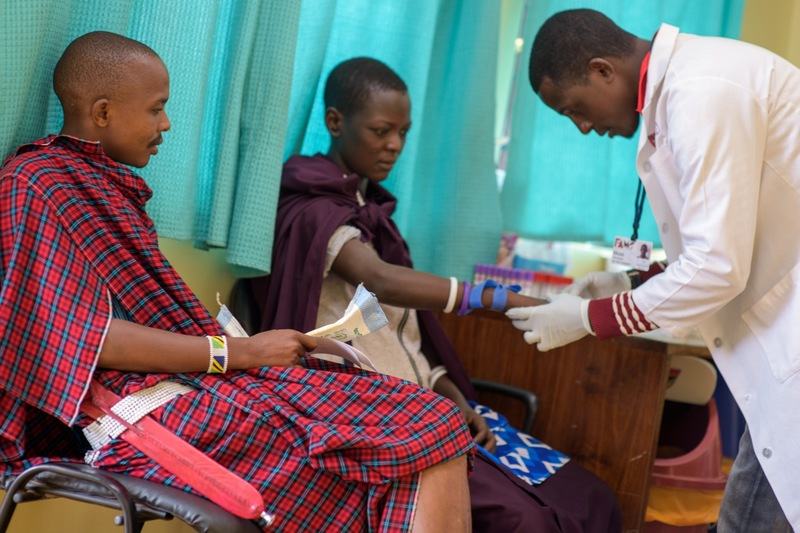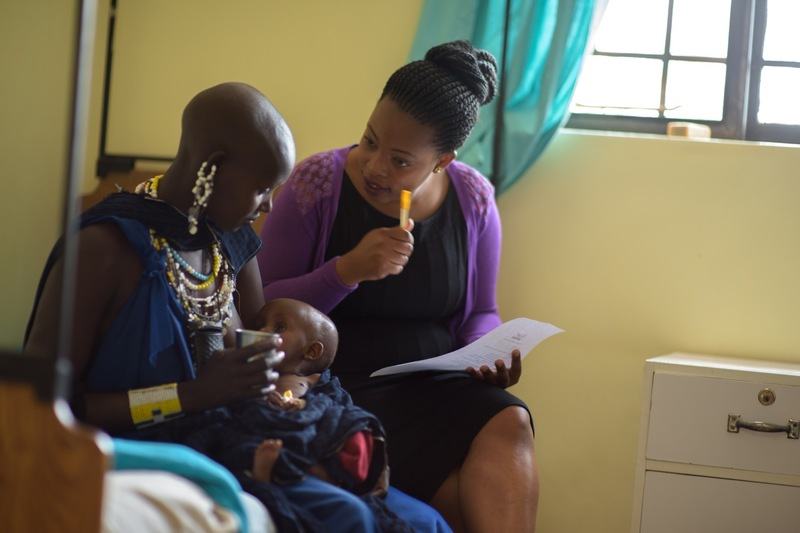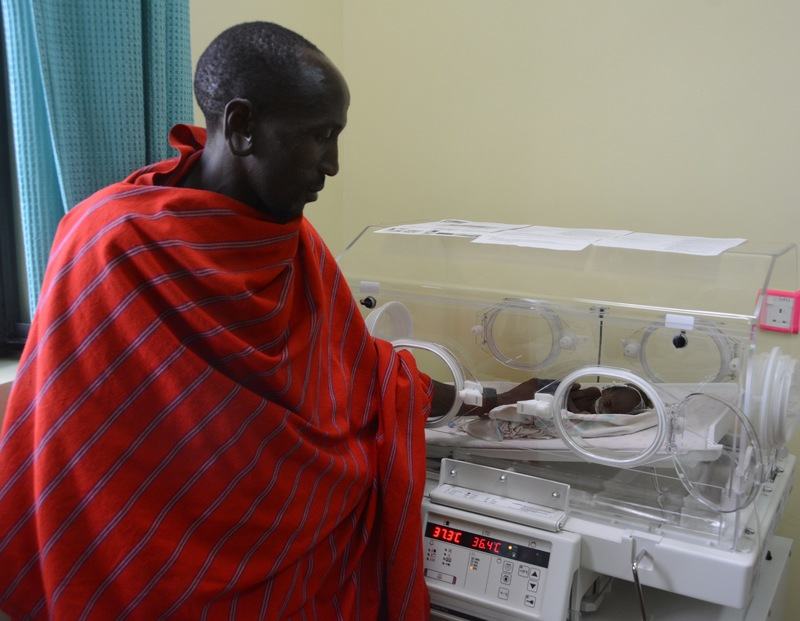 In addition to providing much needed medical treatment, the hospital also helps the local area by providing jobs, training, and volunteer opportunities. FAME currently employs 148 Tanzanian staff members.
You can read about the main services provided by FAME below:
Outpatient Healthcare Services – The outpatient clinic opened in 2008 and provides comprehensive primary care services to the local population as well as to many others throughout northern Tanzania. In 2018, there were over 26,000 outpatient visits.
Inpatient Care – The hospital opened in 2012 and includes a 14-bed inpatient ward, a 24-bed maternity center, two delivery rooms, an emergency room, a night clinic, and two operating rooms.
Surgery – FAME has been conducting surgical procedures since 2014. The surgery program at FAME has continued to grow as more staff have been trained and more equipment has become available, and this area is expected to continue to grow.
Lab & Diagnostic Services – The hospital has its own laboratory, x-ray machine, and CT scanner to be able to provide quick and efficient diagnostic health services to its patients.
Maternal & Child Health – FAME offers comprehensive maternal and child health services, including family planning classes, a prenatal program, labor and delivery, newborn care, and a child vaccination program. It also serves as a referral destination for high-risk pregnancies and opened a new 24-bed Maternity Center in 2019.
Community Outreach – FAME does local outreach, such as working with traditional birth attendants and providing specialty health clinics in the Karatu district.
Education & Continuing Education – FAME takes a four-pronged approach to continuing education, including a rigorous on-campus training program, an overseas medical volunteer program, an online specialty consulting program, and a selective scholarship program for FAME employees.
We're excited to watch as FAME continues to expand its services and facilities to be able to reach more people in northern Tanzania!
You can find our more about FAME here. If you are interested in making a donation yourself, you can learn more about donating to the charity here.
By supporting our blogs, you are also indirectly supporting the charities that we support. You can read more about how you can support us (you're likely doing it without knowing it!).
If you have any questions about the charities we support or have recommendations for charities you think we may be interested in supporting in the future, feel free to contact us.